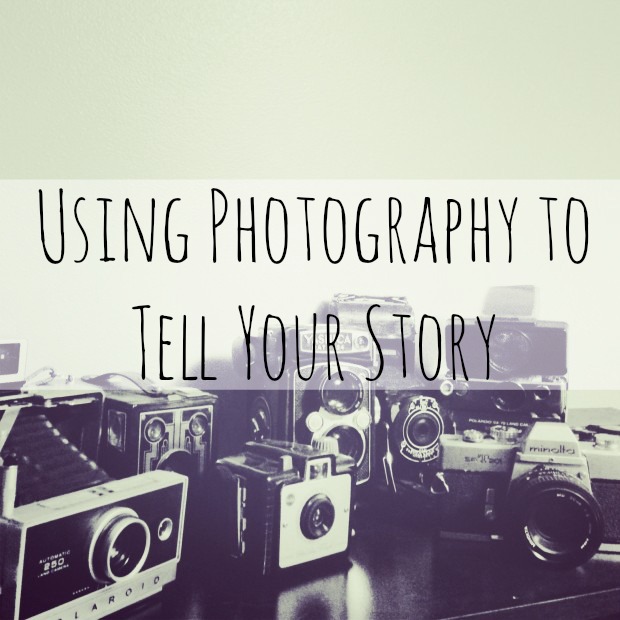 I know it seems like if you buy the biggest, fanciest, most expensive camera that your photos will be the best. But the honest truth is that you are only as good as you know how to use your equipment. A big, fancy camera does you no good unless you know how to use it. But it seems like no matter what the skill, everyone is always interested in what gear photographers are using. If you were to ask any given photographer what they are using or what lens is their favorite, the answers will differ photographer from photographer. Photography technique is different for everyone, so here is my what's in my bag, my wishlist, and my take on gear.
Canon or Nikon?
So this is the age old question… Which is better, Canon or Nikon? I've had some people ask me this, I've seen whole forums dedicated to this, and I have seen photo pros try to answer this… My take on it. There's not much difference. BOTH are good in their own ways. In some of the aptitude tests I've seen performed on Canon and Nikons, the Canon out performed the Nikon on SOME categories and vice versa. There is really no clear winner and for the majority of our purposes, either one will prove to be an amazing camera for you! I chose Canon because it's what I know. I've had GREAT experiences with my Canon gear previous to this so I stuck with brand loyalty when I was ready to step up to a DSLR.
DSLR: Camera Body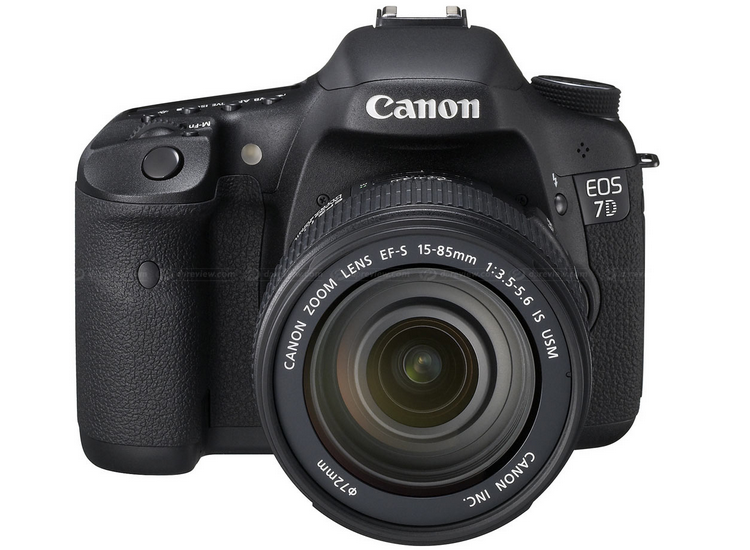 I shoot with a Canon 7D. It is essentially the model of camera put out by Canon before you get into Professional models. It is the second DSLR camera I've owned. I started with a Canon Rebel XSI back in the day and then upgraded from there. I don't regret my initial purchase of a Rebel to start. I learned so much on that camera and it prepared me to upgrade to my 7D. I did upgrade within a year, I think I overestimated my learning curve and probably would have done just fine starting with my 7D. Do I recommend you go straight to a semi-professional camera right off the bat? Not necessarily. Just keep in mind if you make the jump right away to a bigger, fancier camera, your learning curve is going to be a little bigger and it may take you a little longer before you start knowing the ins and outs of your camera.
People hate when I say this, but READ your camera manual. You can learn SO much from it! Every camera is different when it comes to buttons and how they function so read up!
Now that I have been shooting with my 7D for several years, I adore it! It is a crop sensor model, not a full frame model but it does take pretty awesome video and gorgeous images! It's been a solid camera for me and I pretty much know the ins and outs of it after shooting with it for several years. I would someday like to upgrade to a full frame model like a Canon 5D Mark II or III. But I have since been spending my funds on quality glass instead of another camera body. Which leads me into… LENSES!
DSLR: Lenses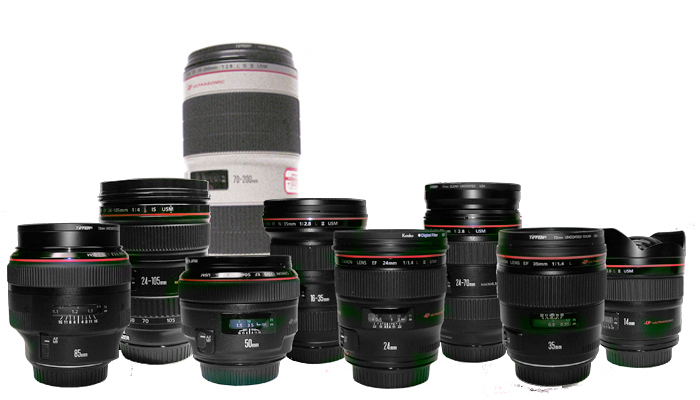 "What lens should I buy?" is probably one of the number one asked questions when it comes to photography. The answer, it depends! Different lenses are adapted for different things. If you are a portrait photographer, the lenses you own may vary greatly from say, someone who is a landscape photographer. Starting out, I used what is called "kit lenses" or basically the lenses that came with my camera body when I purchased it. Standard kit lenses are usually 18-55 mm and 55-200 mm (or something similar). Typically these are all plastic, lower quality lenses. But for your purposes of learning, they work great! I used my kit lenses I got with my rebel the entire year before I eventually sold them via Craigslist. To learn about what the numbers mean on a lens, check out this post!
Lenses can be an addiction for some photographers. Constantly buying them up and selling the ones they are no longer using. I will admit, it's TOUGH to figure out what lenses work for you. But once you find that groove, stick with it! Lenses can be quite the investment (as expensive or more than your DSLR) so how do you know which ones you are going to like? I recommend using a service to RENT the lens before you purchase. The company I used is called LensProToGo.com or BorrowedLenses.com. There are a few other companies out there but these are the two I have used. You can rent camera bodies, lenses, and other gear from them for a set amount of time. The gear comes in a secure box with prepaid postage, you just have to make sure you get it back on time. Super easy and I highly recommend it!
When it comes to Canon lenses, the Professional lenses are marked by L in their title as well as contain a red circle around the end of the lens. I own two L series lenses and I hate to say it but you can tell the quality. The quality of the professional lenses is UNMATCHED by non-L series lenses. The construction of an L series lens is usually much better, it focuses quieter and I even seen a difference in image quality. My mantra when it comes to lenses… you get what you pay for. If I had to do it all over again, I would have saved my money instead of buying up several lenses in order to buy one L series lens I was serious about. I would have also gladly taken a discount when it comes to my camera body in order to buy up a professional L series lens. But that's just me. I know plenty of photographers who shoot non professional lenses and are just happy with them. Rent, rent, rent. Figure out what you like, what you use the most. And make the plunge!
Here's what is in my bag:
Canon
18-200 mm f/3.5-5.6 IS: not my favorite lens by ANY means, in fact I hate it. But I use it A LOT because it is so universal and I really lack a wide range lens for farming type photography. I would love to replace this lens with a 16-35 mm f/2.8L II USM in the future.
50 mm f/1.4 USM: This lens is often called the nifty fifty because well, it's pretty dang nifty. And it's fairly inexpensive! It's great for so many things this lens is my typical walk around lens. It can be found on my camera 80% of the time. It is a prime lens meaning it doesn't zoom at all. Zooming requires me, as the photographer, to move. I love this lens and I can imagine the L series 50 mm is even more amazing!
70-200 mm f/2.8L IS II USM: This was my second L series lens and it is a phenomenal lens! The image quality that comes off of this lens is impeccable. And it focuses so smoothly and quietly. It is a zoom lens and works great when I want to take harvest photos on the end of the field.
100 mm f/2.8L Macro IS USM: If I had to choose my FAVORITE lens, it would be this one. This was my first L series lens and it didn't disappoint! I don't use it as much as I should but I LOVE this lens. The creamy, dreamy images that come off of it just speak to my heart. I personally LOVE macro photography, getting down and onto the level of my subject. Losing myself in flower petals and the little intimate details, AH, I love it!
Tokina
10-17 mm f/3.5-4.5 AT-X 107 DX lens: I bought this lens on a whim several years ago before I went to Portugal. I wanted something wide in order to capture vast vistas and didn't want to spend a fortune. The fish eye seemed like a fun little feature. This lens has actually proved to be quite a useful lens at sometimes when I need something SUPER wide and when it is fully zoomed in you can hardly tell it is a fish eye. I will say that this lens is EXTREMELY well built for the price.
Since I have moved away from more portraits and more lifestyle, farm life photography I have found myself wanting more zoom lenses that give me variety in what I am shooting. A lens that I can get great images walking outside of the combine and then hop inside and take images from the cab. I am finding myself looking for more wide lenses than I would have ever imagined I would want. When I was shooting portraits, I longed for amazing prime lenses and I still love my primes. They take some of the best quality photos, but they simply aren't practical for what I shoot now.
Point and Shoot:
I don't want to talk too much about point and shoot, but I am known to have one in hand from time to time. Point and shoots are quick, easy, and light compared to my heavy digital plus whatever lenses I want to carry around with me. I shoot a Canon Powershot, I couldn't tell you what model as they change so much. It's a great little camera and actually takes pretty decent photos. When I look into a point a shoot, I look for manual options. The more manual options for me, the better. That way I have more control over what the final image will look like instead of the camera making those decisions for me. There are a handful of GREAT point and shoots out on the market and there could be a whole other post just on that.
One point and shoot type camera I have been looking at is the Fujifilm X100S. It is a pretty awesome hybrid between a DSLR with inter-changeable lenses with the portability and size of a point and shoot. Plus it has a retro feel which makes my heart flutter since I am into film right now. Needless to say, it's totally on my wishlist!
Other Gear:
Okay so what else do I carry?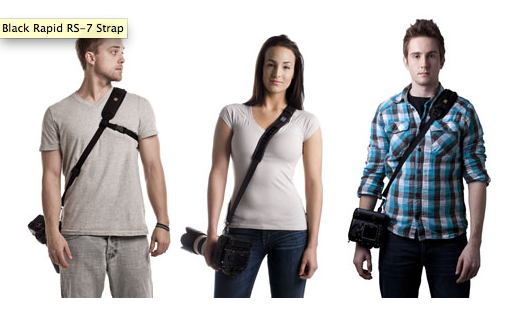 Black Rapid Camera Strap: This thing was hands down one of the best purchases I ever made. This strap is pretty amazing in that it takes the weight of my camera OFF my neck. I live dangerously and when I am shooting I rarely have my camera strapped to me. I like to be free. This strap works great though for securing my camera to my body all while allowing me to be mobile. I've crossed creeks with this thing and been on long hikes without worrying about my camera falling.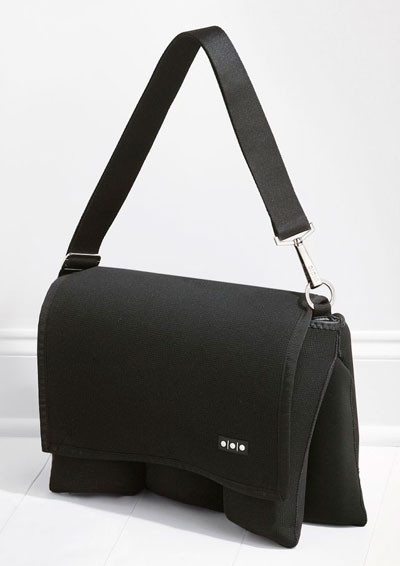 Shootsac:
I've had my Shoot Sac for years and I just love it! It makes it easy to carry around my lenses with me without having too much added bulk of a camera bag. When I first ordered by Shoot Sac, that was the only product they offered. Now I see they have some pretty awesome totes and other products! Definately give them a look if you are in the market!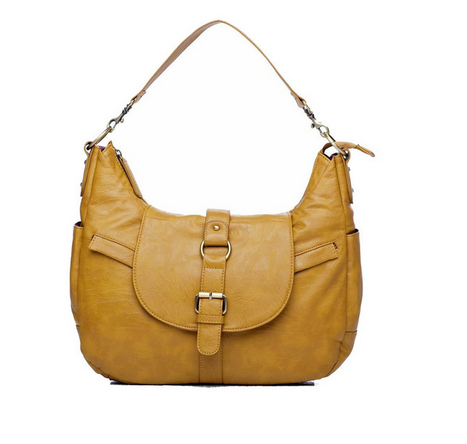 Kelly Moore B-Hobo Bag in Mustard: In case you haven't noticed, I pretty much LOVE yellow. And finding a decent camera bag in yellow isn't the easiest. Luckily I've heard good things about Kelly Moore and so my darling husband purchased this for me for my birthday after I dropped a few hints. I LOVE this bag. I especially love that it looks like a purse! It's great if I need to run out the door with my camera, a lens, and maybe one of my film cameras. It contains it all and also has pockets on the outside. For a camera bag, it definitely doesn't hold my entire arsenal but I don't usually want to walk around with that on my shoulder anyway! If you are looking for a great get up and go bag that doesn't scream camera bag, the B-Hobo is one to look into!
Compact Flash Cards: These are essentially your memory cards. I want to mention a few things briefly about them. I don't typically use a particular kind or brand and have had good experiences all around with my memory cards. What I do want to warn you is that memory cards fail. After writing so many images on them over and over again, it's only a matter of time before the card stops working. For professional photographers, they recommend dating your memory cards and throwing away any that are older than 1 year. If you aren't taking as many photos, it's probably not as crucial to throw them away after a year. But it may be a good idea to date them and after several years, just toss them.
Another tip is that SINCE memory cards do fail unexpectedly, if you are shooting something that is SUPER important, it's a good idea to use multiple memory cards. Don't rely on one huge card to get the job done because if it fails, you will be out all of those images. Instead it's much easier to only be missing a few images of the entire day versus your entire shoot.
Film: Cameras
In the featured photo you will see my collection of film cameras. I have acquired quite a few of them from old school Polaroids to old 35 mm cameras. I have just recently gained interested in a medium format film camera. I have written a few times about why I love instant and film photography so I won't go into detail about that. But I will share with you what I typically shoot when it comes to film in case anyone is interested in picking up film. Warning: it's so addicting!
Minolta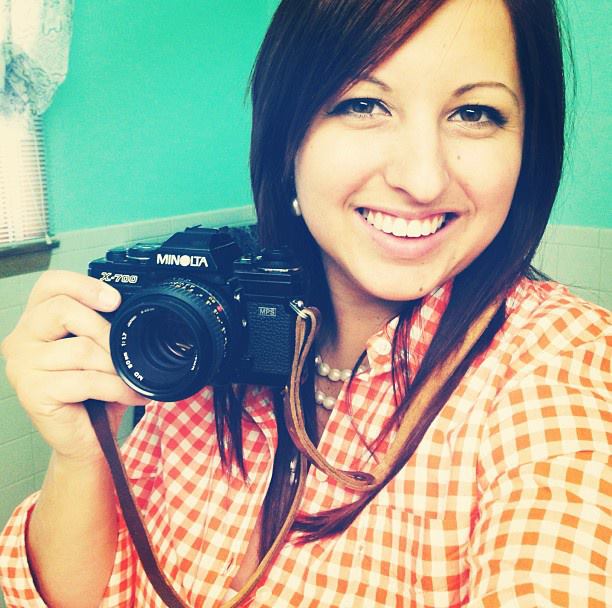 X-700 35 mm SLR: This camera holds a special place in my life as it was my mom's camera. My dad bought it for her not too long after they got married. She never learned how to use it fully and she's had it in storage ever since. I had never even seen it before. When I got into film photography she gave it to me. She loves that I now use it. It's a GREAT walk around film camera. It allows me to shoot aperture priority which is nice when you want film but don't have time to be so monotonous with nailing your exposure.
SRT-201 SLR: This was my very first film camera which was picked up at a thrift store. It's entirely manual. I haven't played too much with it, I need to more. The light meter in it doesn't work even when I put a new battery in it so that requires me to shoot this camera using some sort of light meter. When I have the time, I will take this bad boy out and I really enjoy shooting it. If you are looking for an inexpensive film camera to start out on, this one or the Pentax equivalent is a great choice!
Yashica
Mat 124G: I picked up this camera on Ebay for fairly cheap. It is a medium format camera that shoots both 120 and 220 film. The light meter on this camera is also permanently broken so it too requires the use of a light meter. I haven't run an entire roll of film through it yet. I need to take it out and give it a good test run as soon as the weather gets better. It's hard to try and shoot a roll of film entirely inside. But until then, it sure looks pretty sitting on my shelf!
Polaroid
SX-70 Sonar: This was my first Polaroid and still to this day, I love it! It's funky, it's fun, it's portable. It's perfect for an instant film camera. I can see why it was so popular in its' day and even today!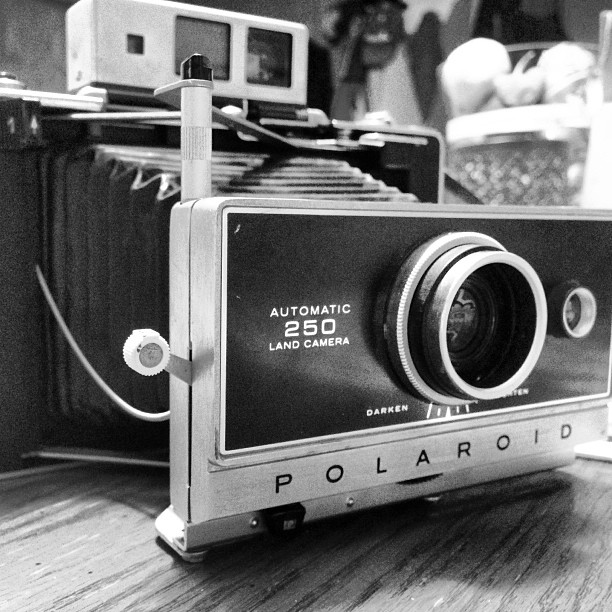 Land 100, Land 250, and Land 350: I picked up a series of Polaroid Land cameras through antique store finds here in North Dakota. I LOVE these land cameras, the look on someone's face when they see me pull this thing out is hilarious. I even took it with us on a Harley trip to the Black Hills much to the dislike of my husband. Only I would take a 1950's camera with me on a Harley. Anyway, I digress, I love all my Polaroids. Each one of these Land cameras works a little bit different but they are all super fun! An awesome resource for Land Cameras can be found here!
If you are interested more in film, where to find these, and what kind of film to get… leave me a comment below or shoot me an email jenny@prairiecalifornian.com
Other Gear:
Some other things I usually have with me…
Reflectors: I use Westcott Brand. Something similar to the ones I linked. I mostly use the white diffuser or the silver side. A great alternative to a reflector is foam board (white) or insulation board with the foil on one side. It's cheap and can be found at any hardware store and cut to size!
Filters: I use mostly Hoya filters. It's a great idea to keep a clear UV filter on all your lenses as it will save your lens in the case you drop it. Make sure you order the correct size for your lens. There are all different kinds of lens that do different things, neutral density filters are pretty neat for landscape photographers!
Air Blaster for Lens: This air blower helps keep any sort of dust or dirt off my camera or lens. It works pretty well for getting into tight creases and crevices.
I went over quite a bit of this stuff in my Q&A video but here's the links and more in depth information. Thank you for bearing with me through this long post, we had a lot to cover! I hope this post on gear helped you narrow down what to purchase or if you already own a DSLR hopefully you have found a few new things to carry with you! What are your favorite photography accessories? Do any of you own some of the same gear? Love it, hate it? Reviews are key to me when purchasing a new product, I am constantly polling my photography fields on what they like and don't like about their gear!
Next Week: Post Production, Lightroom