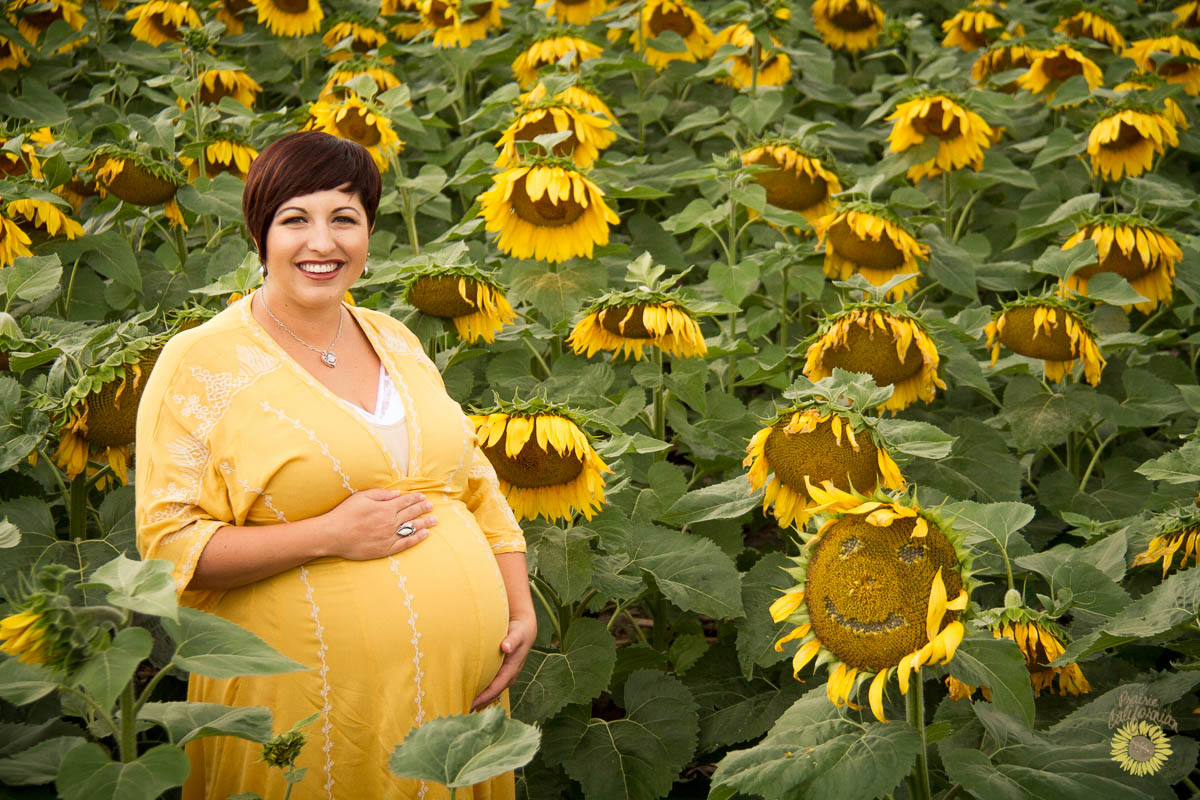 I am currently living my last week as a pregnant lady… I cannot even wrap my mind around that. It sounds silly since I have been pregnant for nine months, but the thought that we will have our little man in our arms in about a week just blows my mind. For the long time we waited for this moment, it has seemed like my time pregnant has just flown by.
If our little man has not decided to join this world by then, they will be inducing me next week (thanks gestational diabetes). When my doctor initially brought up the fact they will want to induce me, I was hesitant. Luckily that was weeks ago so I have had time to come to terms with it as well as rebuild the confidence and trust that I've always had in my amazing OB. I keep reminding myself, this is my first time doing this. This is her several hundredth, if not thousandth time doing this – I am in good hands.
I've been spending a lot of quiet time when I get up in the mornings and before I fall asleep at night talking to God. While He certainly knows my fears and anxieties surrounding what it is to come in the next week, I still enjoy talking to Him about it. And thus far, He has been faithful to fill my mind with peace and confidence. He keeps reminding me that it was through His power that this little miracle was formed. He has written our Little Man's story into this world already and no amount of my anxiety or stress is going to change that. God's reminders of those things gives me peace to just accept what it to come and to go with the flow, no matter what that may be. I am walking into that labor and delivery room without any plan necessarily and without any preconceived ideas of how it is "supposed" to go.
If you know me personally, you know that I spend a lot of time thinking and even writing about the steps we take in life. I believe it is important to say goodbye to the old chapters in life and welcome the new ones and honestly much of that has been on this blog. Before we were married, I really spent a lot of time thinking about how BIG of a life step that really is. These days marriage is downplayed and I don't think most people take it as seriously. But for both of us, it was a symbol of a lifelong commitment we made not only to our friends and family, but also to our God.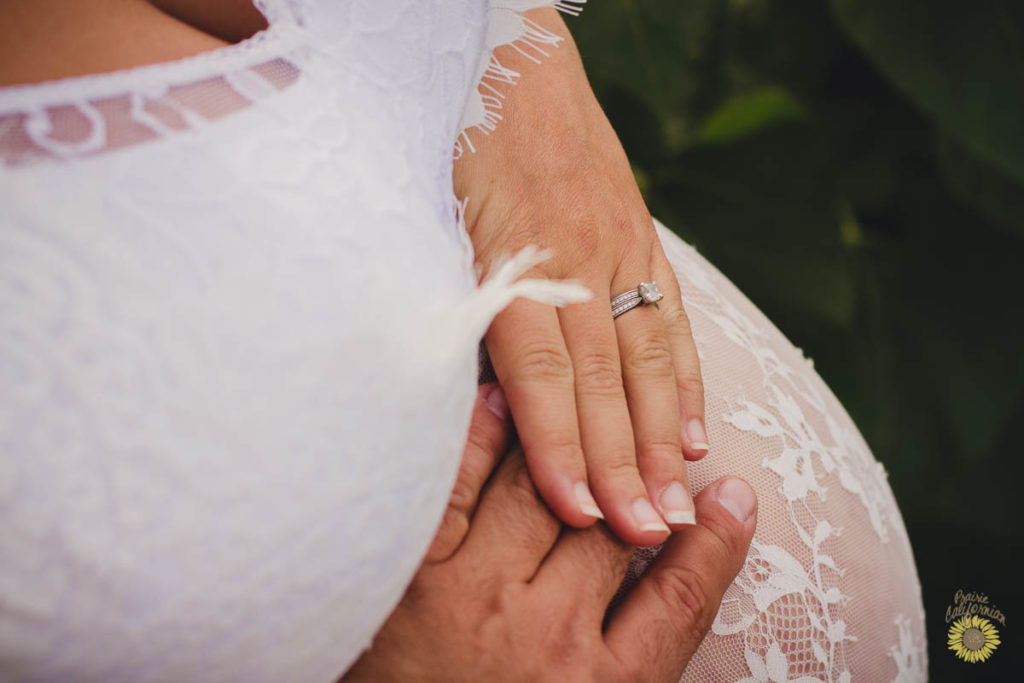 It has really hit me the past couple weeks as I realize the days get fewer and fewer that we are about to cross the threshold of another BIG life step. These are the very last moments of our lives here on this Earth where it will be just two of us as a married couple. Life as we know it will forever change and we will be responsible (and in love) with another human that we made together for the rest of our lives. That is a HUGE revelation to process, one that I don't think we full can process until he is finally here. I am thankful that we got to spend nearly four years together (our anniversary is also next week!) as husband and wife to enjoy one another and even though we waited for a long time for a child, I wouldn't take back all that time.
I have been trying to make the most of my last week carrying this little man inside of me. To really relish in the time with family, friends, and that handsome hubby of mine versus getting so caught up in preparations for what is to come. We were lucky to be able to spend last weekend with my husband's entire family and celebrated Grandma's 90th birthday. It was awesome to relax, laugh, and fellowship with our family before little man makes his arrival.
It has been a blessing to have my husband around more than usual during our growing season. Due to the drought, spraying hasn't been nearly as hectic as it usually is which means I've been seeing the hubby a lot more at night. We also were able to finish wheat harvest before Little Man's arrival, which is one less thing we have to worry about. We are now in the wait for the rest of the crops to mature which makes it perfect timing for us to bring this new life into the world.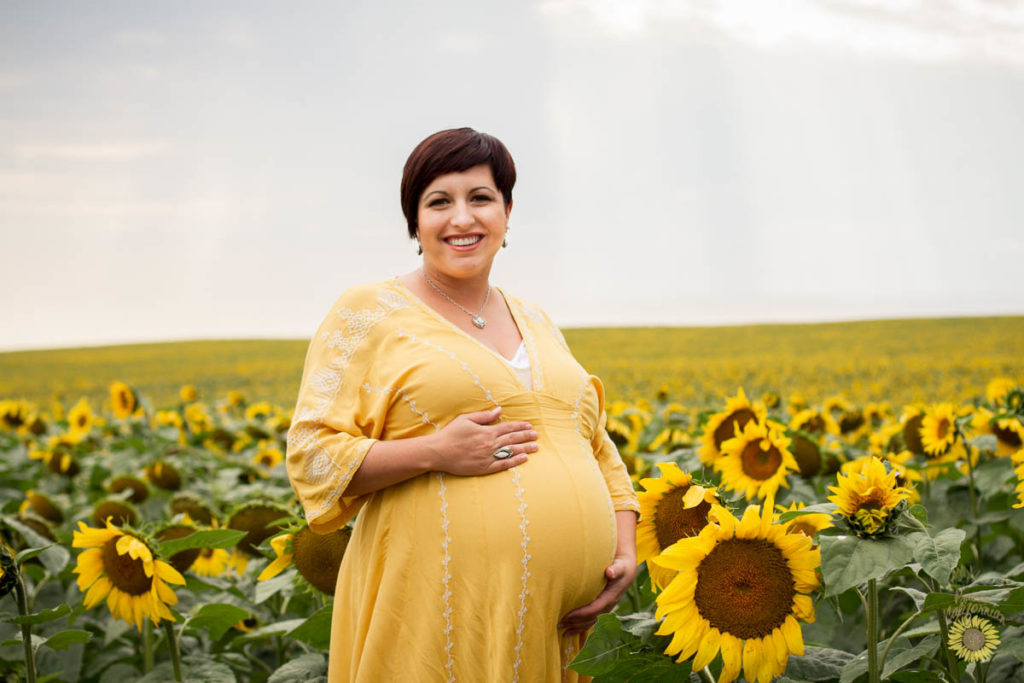 When I look back on the time we spent praying and wanting a child, I realize now that God's timing and plan has been perfect, every step of the way. While it isn't any easy thing to realize or admit when you are going through a difficult and painful time, there is no denying this has all been penned and planned out by our Creator to happen just the way it has been. And that brings me so much hope for the future. God knows what He is doing in our lives and He will continue that good work He started in us. He gave us the time we needed in order to grow together, to become partners in this life, and to enjoy this life we have made together as friends. And now, He has given us the blessing of becoming parents.
Throughout my pregnancy, I have kept telling myself (and others who are pregnant) to enjoy every little moment. It is so easy to look to the future and to want time to go by, but honestly when you look back at it, time FLIES by. I think most often we always long for or dream about that next step or stage in life that we don't take nearly enough time to relish in the now. To enjoy the little moments as they are happening, even if they are hard. And let's be real, ALL stages of life are filled with hardships. But ALL stages of life are also filled with hidden blessings and small little moments that are often overlooked.
And this will be my mantra even once I have our little man in my arms… Enjoy every moment. Every sleepless night, poopy diaper, and endless baby crying moment because before we know it, he will be grown and no longer want to be in our arms. I can't believe I just typed that!
Thank you to all of you who have been sending well wishes, encouragement, gifts, and prayers for us and our little man. They are appreciated more than you'll ever know! It truly blows me away and melts my heart to realize how much our little man is already loved by so many across the globe. We cannot wait to share the news of his glorious arrival with you all very soon!
I can't believe we've made it… ready or not, Little Man, here we come!!