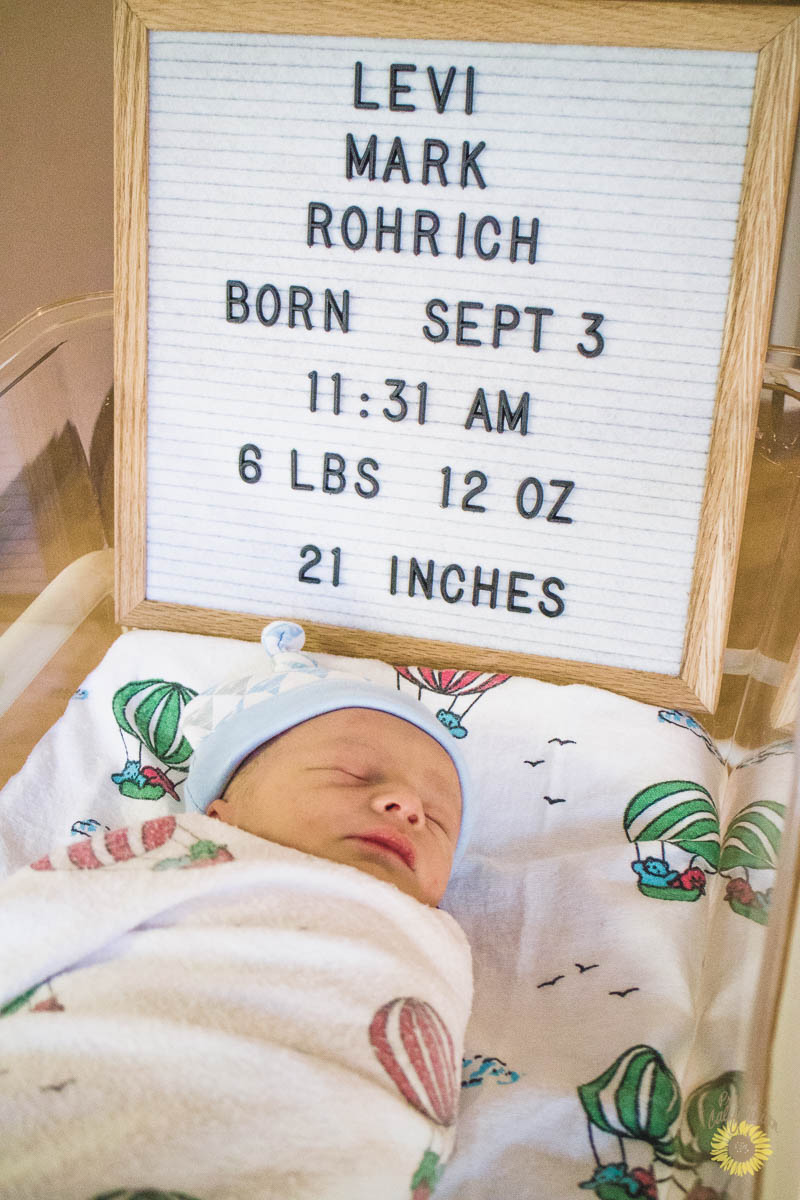 Well it is hard for me to believe that a week ago I was in the hospital in labor and about to deliver our little man into the world. Giving birth was one of the craziest, most amazing experiences of my life to date. I still have a hard time wrapping my head around the events of that day, it all happened so fast.
I was right at 39 weeks and scheduled to be induced the day after Labor Day. I wrote about my anxieties and feelings surrounding that in my last post where I wrapped up my last week being pregnant. Physically, bags were packed and the wait was on for his arrival. Mentally, I was as prepared for anything as you could be. In my mind, Tuesday September 5th would be the day that changes everything. Little did we all know, God (and our little man) had other plans…
Beginning Thursday, I was awaken around 3 AM with what felt like contractions. Thus far in my pregnancy, I hadn't had any Braxton Hicks or anything related so I wasn't sure if it was labor or if it was just random contractions. They continued, regularly, until 5 AM. At that point they were about 7-10 mins apart, but only lasting for about 30 seconds. Finally, around 6 AM, they died down. I had no idea what just happened or what was happening, so I called the doctor the next morning. False(pre-labor) labor she told me, real labor wouldn't stop or space out contractions. It may not have been the real deal, but there was nothing false about it. It was painful, but not take your breath away painful… yet.
The pre-labor continued for two days. Two days of non-stop contractions that hit sometimes every 7-10 minutes and sometimes every 30-60 minutes. It. Was. Awful. I don't wish pre-labor on ANYONE!! Nothing I could do would make me comfortable or stop the pain. But I lived through it with the heating pad and a few baths.
My parents arrived from California on Friday September 1st and that next day I enlisted their help to bake some muffins, cookies, and banana bread for post-baby snacks and also thank you gifts for our nurses while at the hospital. I made the comment to my mom, "I hope these cookies stay fresh until Tuesday when they induce me". I powered through that day baking with contractions and by the evening time, I was done. I tried to get into bed and literally could not lay down my back was in so much pain. So I went and got into the bathtub until around midnight and tried to go to sleep.
Sleep was not happening and around 1:30 AM I had contractions that literally shot me out of bed. These took it up a notch, they were different. But I still was hesitant to call it "labor" especially since I had been in false labor for so long. The only thing at that point that felt good was to walk around. I wandered around our bedroom and bathroom for an hour, timing contractions, and bearing down on our footboard whenever one hit. 5 mins apart, 1 minute in duration. After an hour of that, I woke up Mark. The doctor had told us to leave the house and make the long trek to the hospital (2 hour drive). I debated on whether or not it was "time" to leave or whether this was the real deal or not. Mark finally decided that it is better to be safe than sorry and so he got up and started putting everything in the car.
By the time we left the house, my contractions hadn't stopped nor had they died down in consistency or frequency. He drove and I sat in the passenger seat with the heated seat on, breathing and just focusing on getting to the hospital. About 30 miles from the hospital, I felt a huge relief of pressure and quite literally a gush of fluid like someone had popped a water balloon between my legs. "I think my water just broke," I told Mark. Apparently I am that small percentage of women whose water breaks like it does in the movies. Thankfully, he had the foresight to grab some bath towels and put in the car. And if anything, it makes for a great addition to the story.
It wasn't until that moment that I knew, this is the real deal. I think I even said, "we are going to have a baby today" after it happened.
We got to the hospital around 5 AM. I was sitting right at 3 cm. Pre-labor was good for something as I had no dilation at any of my appointments the weeks before. I had fully effaced by 37 weeks, but then anything having to do with my cervix stalled out. I labored, on my own and naturally for a couple hours. Next check I was sitting right at 4 1/2 – 5 cm and it felt like my contractions were on top of each other. The pain in my back was indescribable. Our little man had always been head down and liked to sit way down in my uterus. My weeks of pelvic pain was testament to that. His head lying right against my spine was causing all that back pain and you could watch on the monitor his blood pressure go up with every contraction as I literally squeezed him.
The sweet labor and delivery nurses were so helpful in trying to relieve my back pain. They had me in every position under the sun and trying all different techniques to help give me some relief. She suggested counter pressure to Mark and I think I about shot off the birthing ball when he even put his hands down there. That intensified the pain. Nothing was touching the pain I had in my back.
In my "birth plan" (I use that term loosely because I really didn't have a plan), I had decided I wanted to see how labor was progressing and how I was handling it all before I decided if I wanted pain intervention such as an epidural. I had anxieties about being stuck to the bed and about not being able to feel my legs. In the moment, I made the decision I needed some relief in my back, especially if I was going to push our little man out. It was taking everything I had just to focus and breathe through the pain. I told Mark I wanted an epidural and go get the nurse. He asked me if I was sure and then he made the call. Since we were delivering on a Holiday weekend (Labor Day weekend), they had to call the anesthesiologist in. The nurse told us it would be about 20-30 minutes.
Mark told me that was the only time I cursed or got pissed off, waiting for the anesthesiologist, I think there was a comment made like "where the hell is that guy!?" as I labored on the birthing ball. HA!! Finally my Savior, the anesthesiologist, showed up and began on my epidural. He didn't even have the epidural in yet, but when he put in the local, it was INSTANT relief in my spine. He told me it would take about 10-15 minutes to take effect, yeah, it was almost instant. The epidural was like magic and I am pretty sure I said "this is heaven." I could still feel my legs and toes and move them. I could feel my contractions, but the pain was gone. I was able to relax and eventually I took a little nap.
When I woke up from my nap, I was on my left side and I noticed that the pain had come back on that side. I could feel the intense contractions all down my left leg and in my back and belly once again. I called the nurse in and asked if they could up the dose of the epidural. She said she would work on getting me a button, but wanted to check me first. I will never forget the moment that she checked me and said "oh, you are ready to push". Ummmm, what!? I had gone from 5 cm to 10 cm in an hour. Mentally, I was not prepared for that to come out of her mouth. In my mind, I had pictured a marathon and the centimeters dilated were like mile markers. Apparently I did a sprint to the end.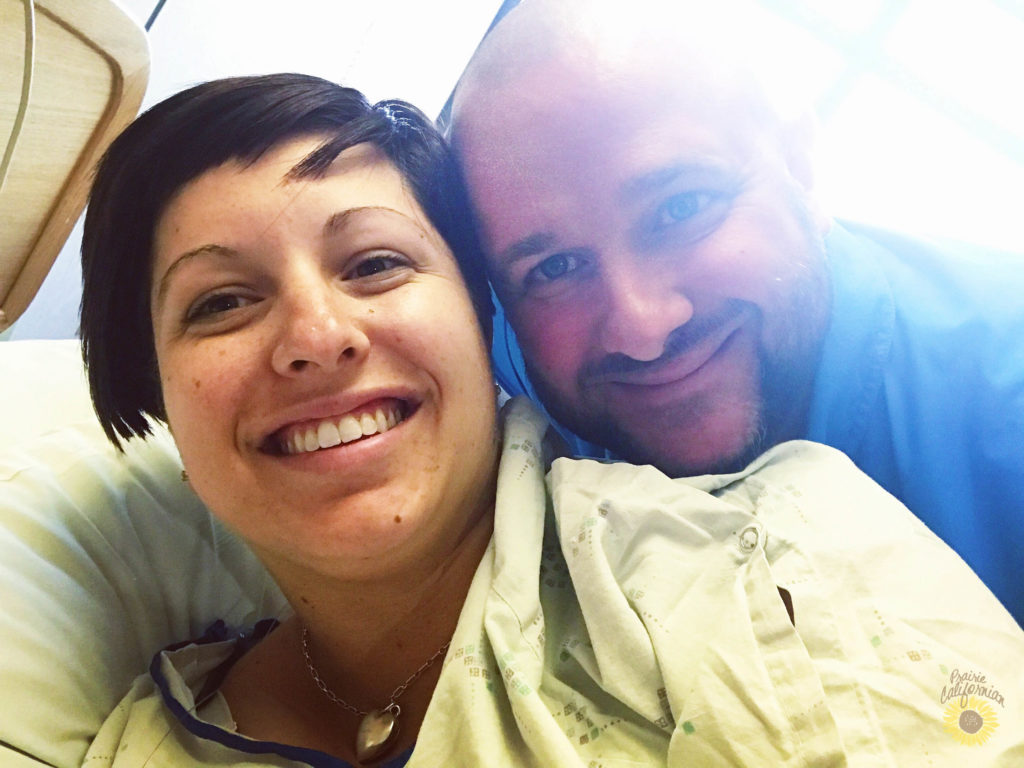 The next few moments were like a blur of motion and things happening all around us as they prepared for me to push. My parents had gotten lost on the way to the hospital and were literally on their way up. My mom walked in and the nurse told her, "grab a leg Mom" as I had just started pushing. Everyone always told me that all shame goes out the window when you have a baby and they are right. At that point, I could have cared less who was in that room and what they were seeing. I just wanted to get that kid out and relieve the pressure.
Pushing was the most intense moment, ever. Mommy adrenaline is amazing. Even when you think you can't push any more, you somehow are able to push longer. And harder. I pushed for about 30-40 minutes before our little Levi Mark was born into this world September 3rd 2017 at 11:31 AM. He joined this world testing out his lungs while his Daddy cut the cord while he laid on top of me.
He came out perfectly. I don't think there was a dry eye in the room. Even the nurses were giddy over my "perfect" first birth.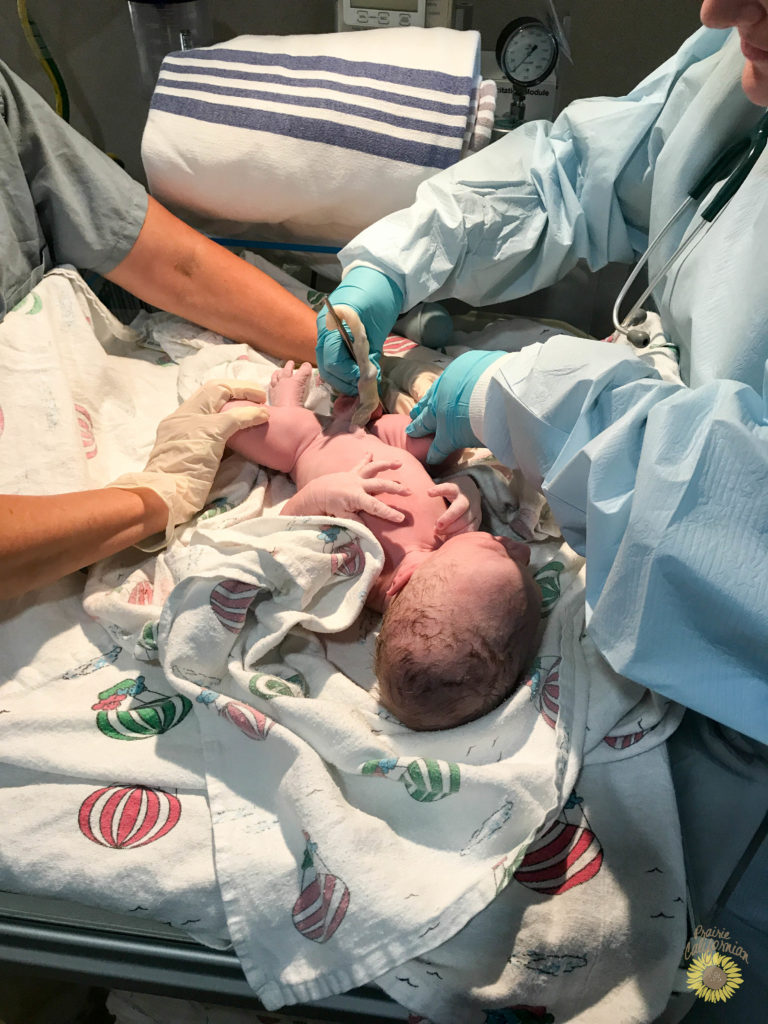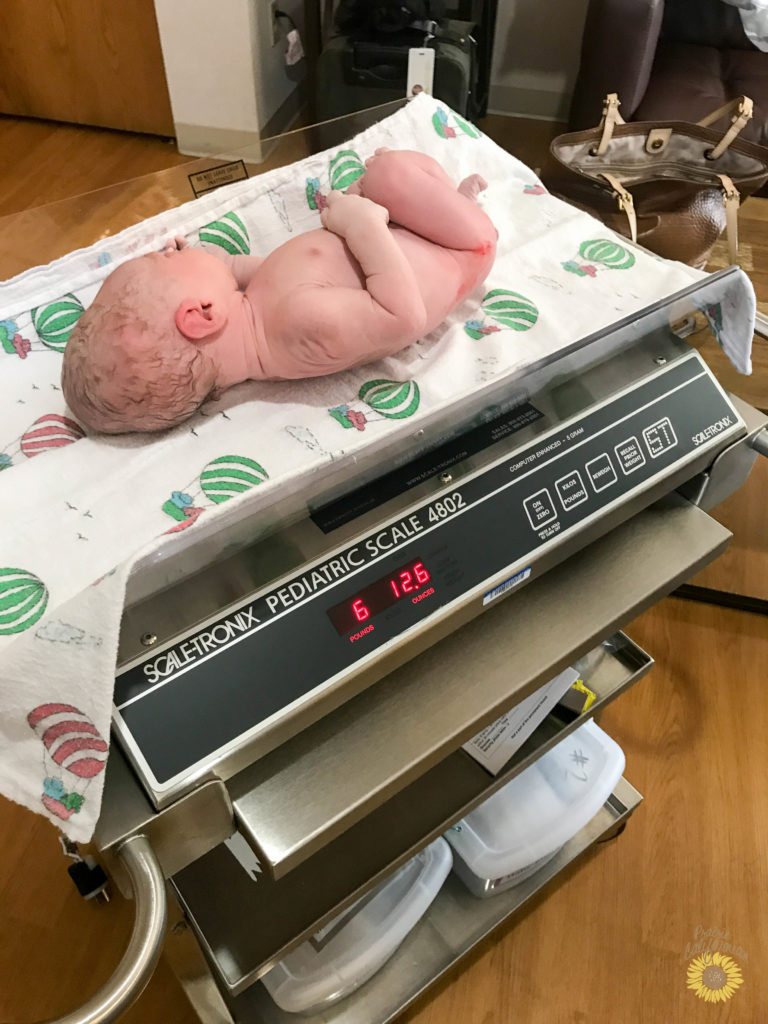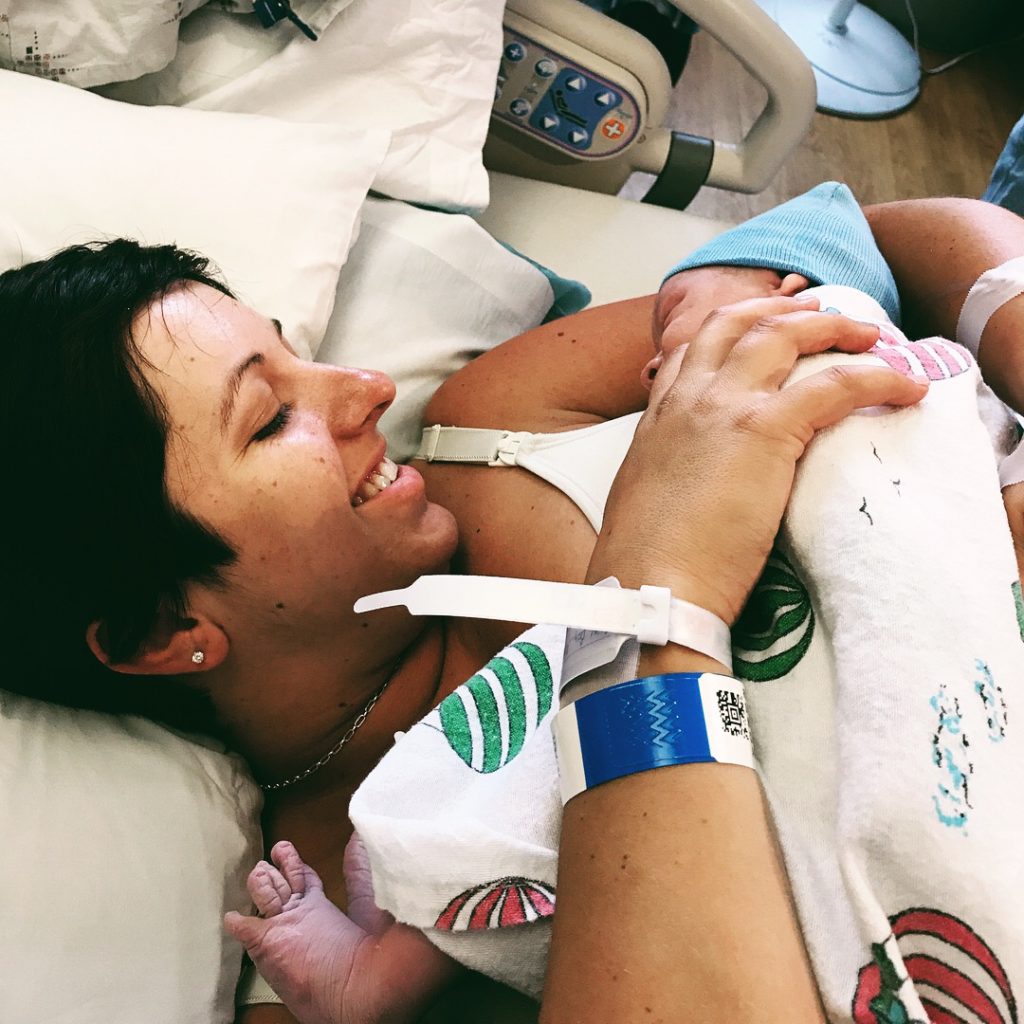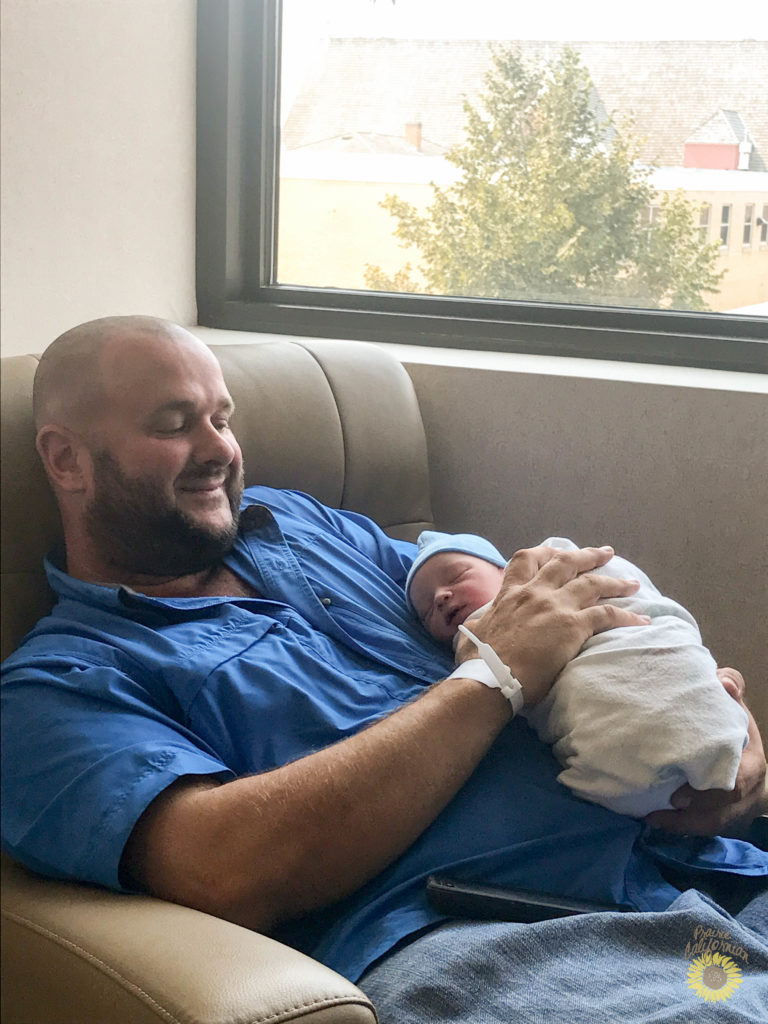 The ladies tending to him took a survey of what we think he weighs before they announced his weight. We all guessed, his Daddy was closest. 6 lbs. 12 ounces. 21 inches of skinny little limbs. The nurses all wanted to know his name, his Daddy proudly announced Levi Mark to the room. Once they got him all measured and checked out, he was brought over to me and we got to lay together skin to skin. We all melted over his little coo's as he was so happy and content being with his Mommy and Daddy for the first time in this world.
Since then, recovery for both Mommy and Levi has been something to marvel at. God's plan for birth and bringing life into this world amazes me, daily. My ability to recover and nurture him and his ability to live through those first few days so well was something to behold. Although we had an amazing hospital staff – especially a labor and delivery nurse who I swear is the reason our little man eats so well, I could not wait to be home.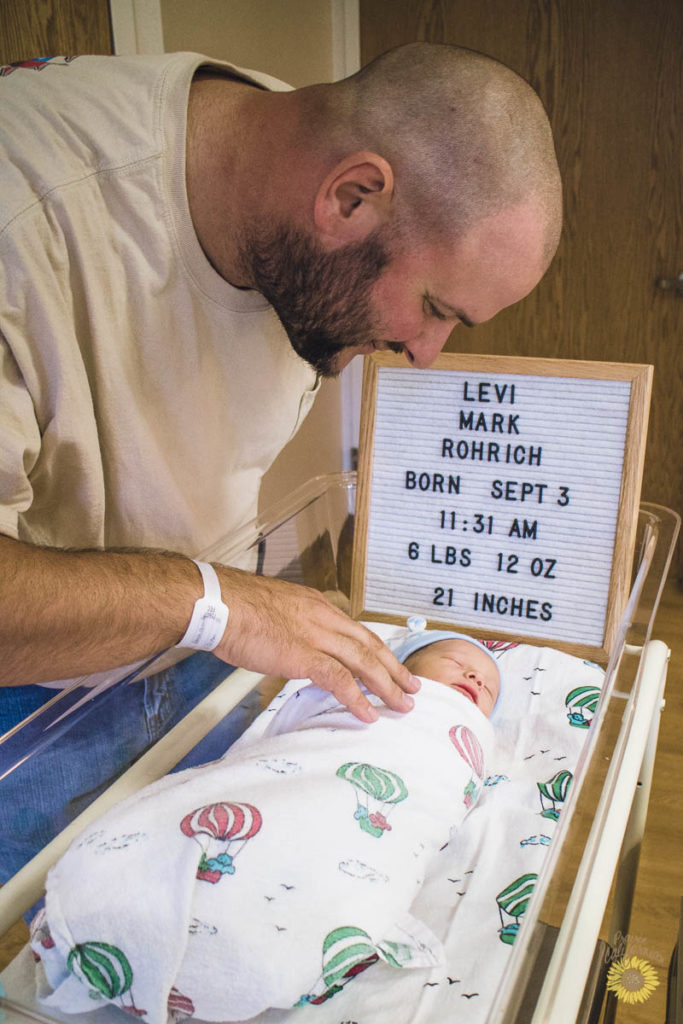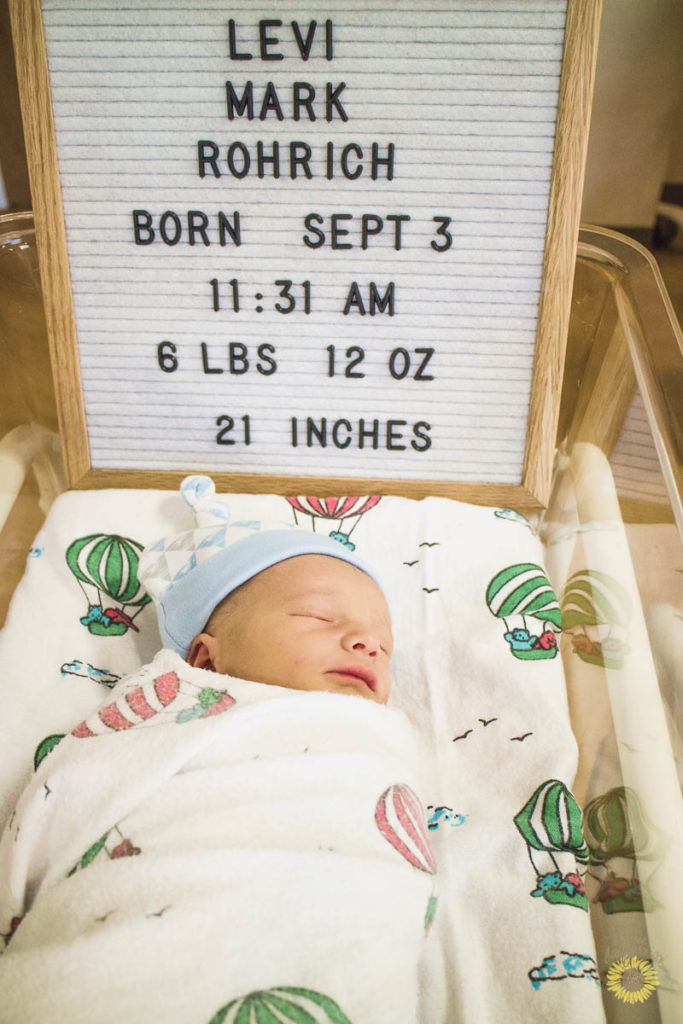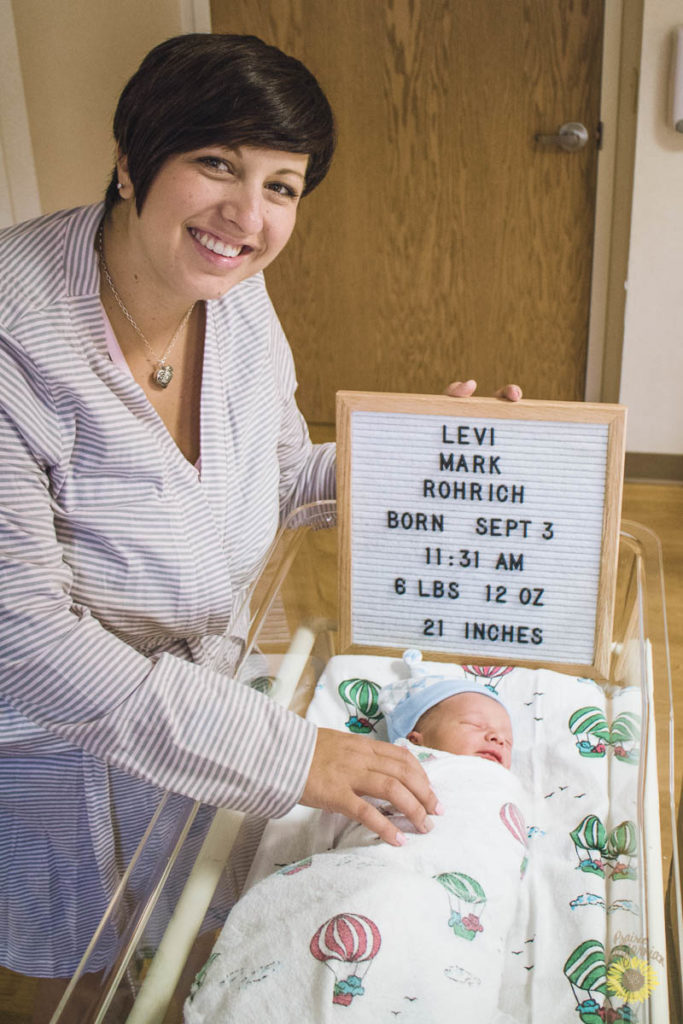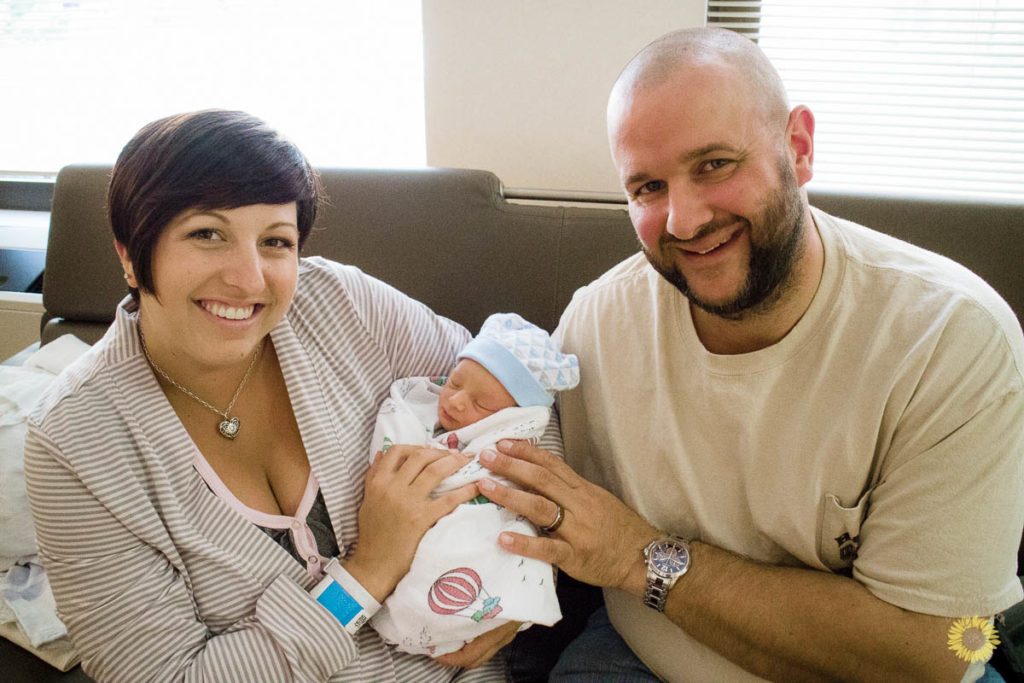 Coming home and finding routine together as a family of three has been amazing. I am happy to report that our little man is thriving and doing so well. And Momma could not be more happy and at home in her new role as a Mommy. Many have told me, even the hubby, that motherhood suites me and I think I have to agree. He is already my pride and joy and gives me the ultimate sense of fulfillment.
From the moment I was a little girl, I had always wanted to be a Mom and words cannot describe the experience of crossing that threshold. I said in my last post, that God had already written and planned out little Levi's arrival into this world. And indeed He did. His power and grace was present in every part of it. Our little man was bound and determined to make his arrival on his own time, and he certainly did. We could not be more thankful for the safe, healthy, and quick birth experience I had, especially for my first.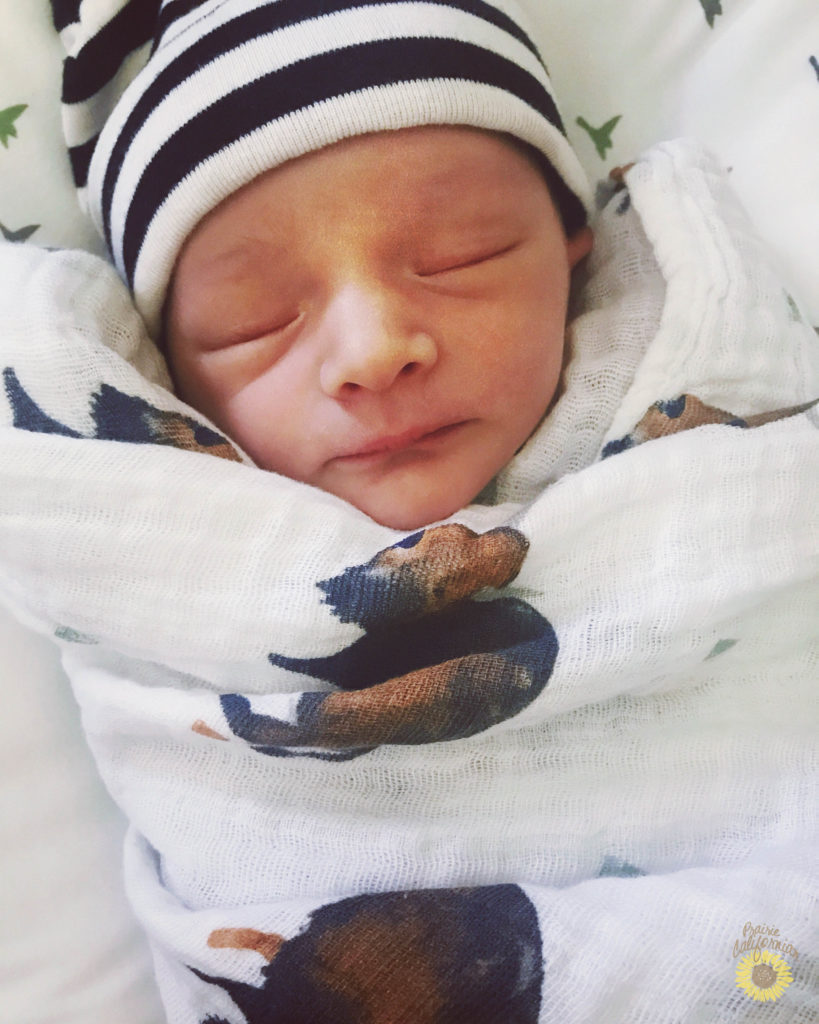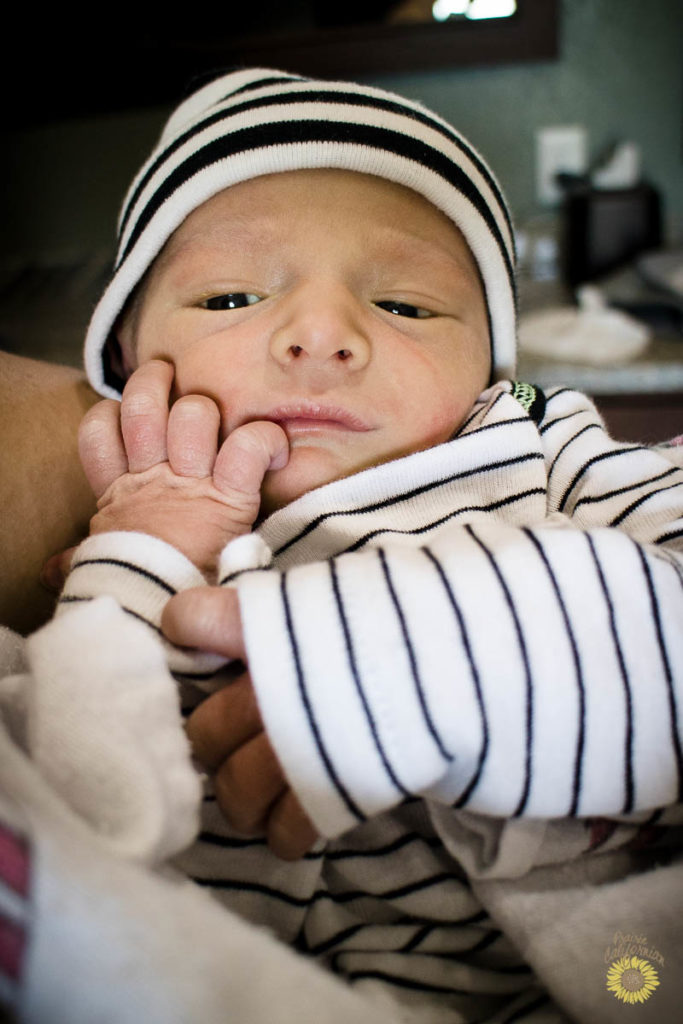 Thank you to everyone for the well wishes, prayers, thoughts, comments, messages, and everything else since we have welcomed little Levi into this world. You all are so kind and there's been many tears shed reading through each and every one of them just knowing how much love is shared for our little guy. We are truly blessed to be given this life we have and as I said in the last post, we will try our best not to take any moment for granted. But instead soak it all up. He has already grown so fast.
Welcome to the world Levi Mark and Happy One Week Birthday! You truly are our greatest adventure and we couldn't be more happy!