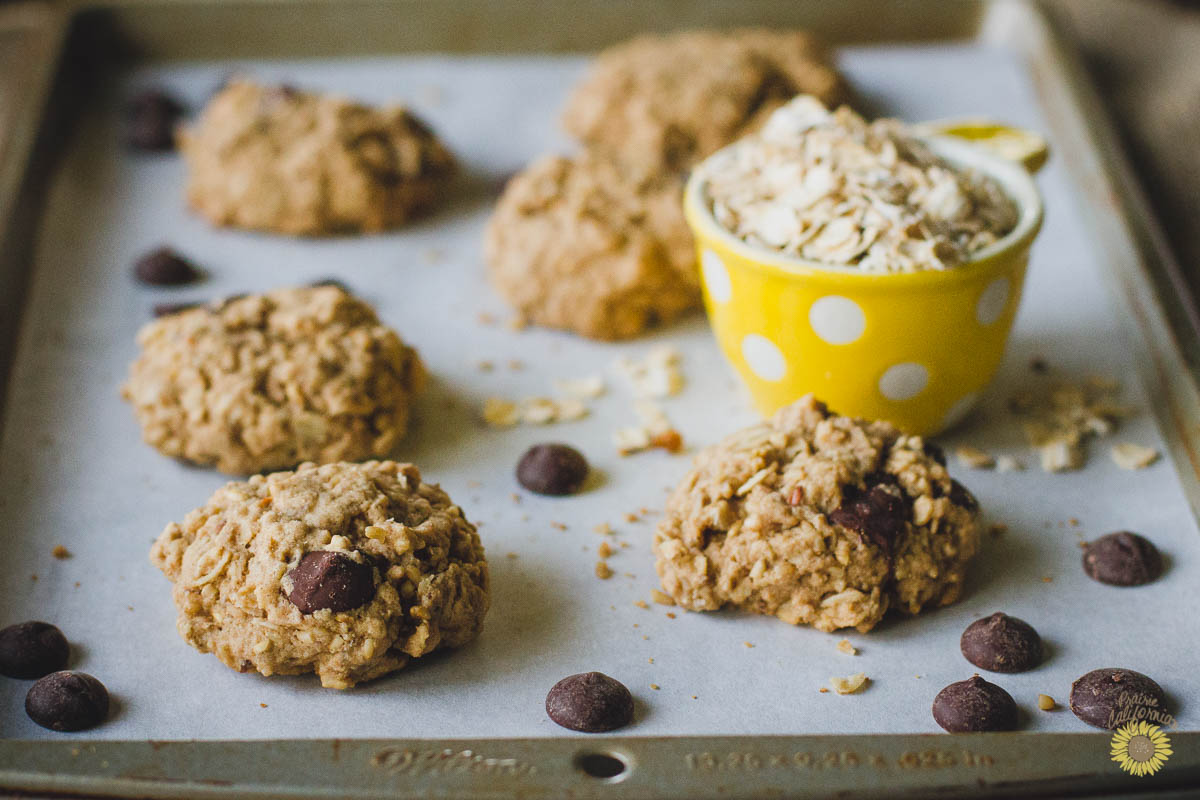 When I had gotten home from the hospital one of the first things I did was bake these lactation cookies. I wanted to help encourage my milk to come in as much as I could and besides who doesn't enjoy a little treat in the process!? I was extremely surprised at how delicious these cookies really were. I call them cookies but they are more like a granola bar taste and consistency to me.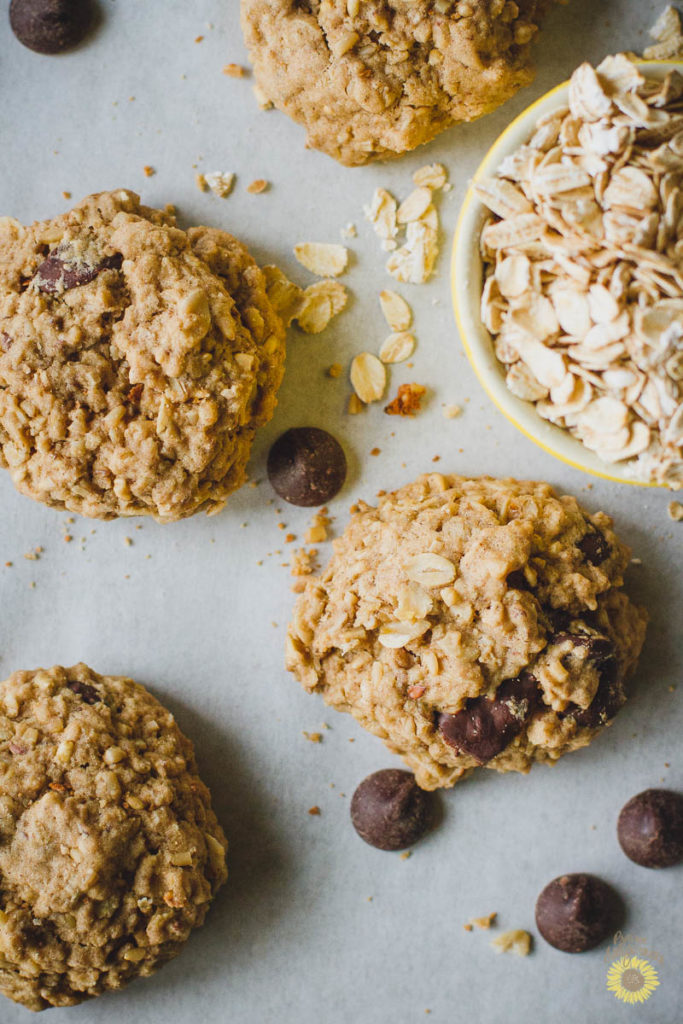 I have since made two more batches of these and am needing to make another soon! For a brief period when we were battling reflux, I cut them out thinking that maybe they were causing an issue with Levi. At that point, I was doing anything I could to stop him from screaming for hours a day. Now that we have diagnosed reflux and are on meds, I am back to enjoying these cookies guilt free! I seriously eat two to three of them a day. They are also handy to have around for when I need a quick snack!
I know some moms try and avoid grains (like wheat) while breastfeeding. Feel free to sub a grain-free flour (like almond or coconut) for the wheat flour. This recipe yields a TON of cookies (3-4 dozen), feel free to cut it in half OR freeze half of the dough for easy baking later on!
Lactation Cookies
2017-10-03 15:44:58
best lactation cookies to increase milk supply
Ingredients
2 tablespoons flax meal or ground flax
4 tablespoons water
1 cup butter
1 1/2 cups brown sugar
2 eggs
1 teaspoon vanilla extract
2 cups whole wheat flour (I used white whole wheat)
4 tablespoons brewer's yeast (I ordered on Amazon)
1 teaspoon cinnamon
1 teaspoon baking powder
3 cups oats (steel cut or old fashioned oats)
1 cup semisweet or dark chocolate chips
Instructions
Preheat oven to 350 degrees.
Mix together the flax meal and water in a small bowl and set aside.
Cream together the butter and the sugar with a hand or stand mixer. Add the eggs and vanilla. Beat well.
Add the flax meal and water mixture. Beat until combined.
In a large bowl, combine the dry ingredients (flour, yeast, cinnamon, and baking powder). Add the dry ingredients to the creamed butter mixture. Beat until fully combined.
Stir in the oats and chocolate chips by hand using a spatula or large spoon.
Form the dough into tablespoon sized balls and place on prepared baking sheet.
Bake for 10-13 minutes or until the cookies are slightly golden brown.
Cool and enjoy!
Notes
Recipe yields three to four dozen, feel free to cut in half or freeze half for easy baking!
Adapted from Lynzy and Co.
Prairie Californian https://prairiecalifornian.com/

SHOP THE POST
---