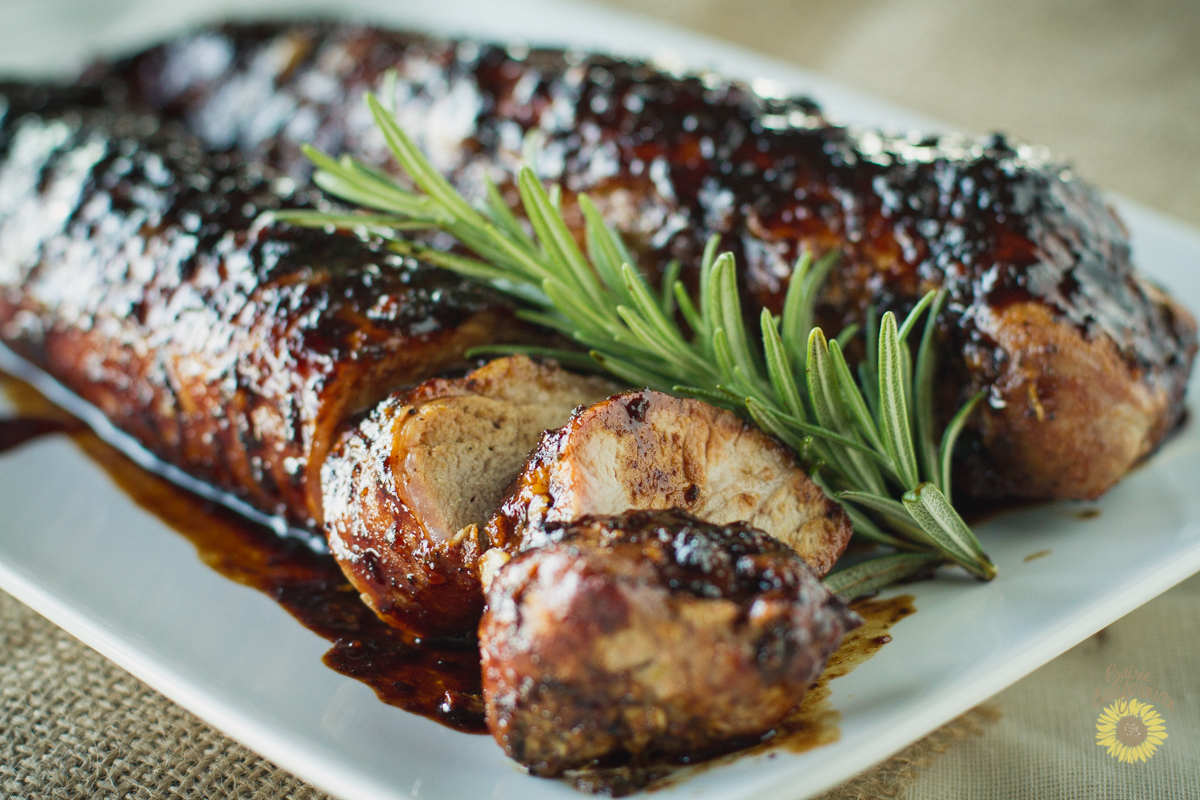 Pork tenderloins have become one of my new favorite things to cook, especially for a weeknight meal. They are quick to cook and still pack a ton of flavor. I have always enjoyed stuffing pork tenderloins, but haven't spent a ton of time just cooking them to slice and enjoy.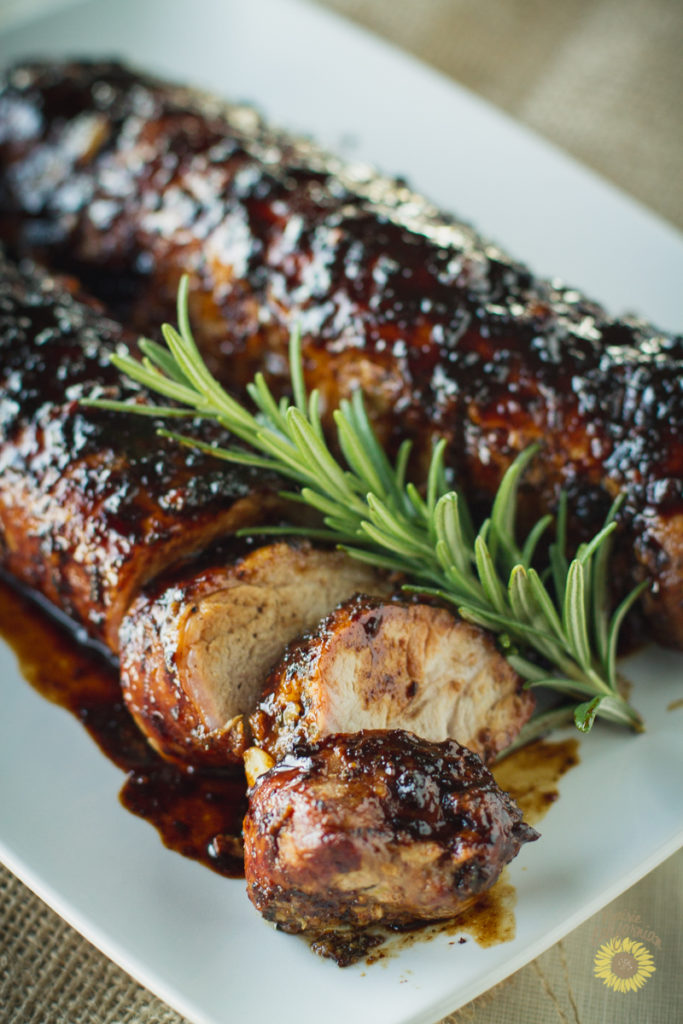 I decided to cook these pork tenderloins on our Green Mountain pellet grill, which by the way, I absolutely adore. The Butcher Man, my dad, gifted us the grill as a housewarming gift. Side note, we are now becoming my father with two grills on our patio. I think he has us beat by one.
My husband is the griller of our household and he was really skeptical about it at first but the pellet grill changed the game. But I have since grilled with the pellet grill because it is so easy! You can set the temperature you want and it turns right on, no messing with gas and lighters and danger. p.s. Green Mountain is not paying me to say this, I just like that I can now grill confidently and comfortably!
Anyway, back to the pork. I wanted to keep the ingredients simple but pack a punch of flavor and I, of course, used one of my favor things ever, balsamic vinegar. You don't have to grill these pork tenderloins, you can bake them instead. Whatever works!
Balsamic Glazed Pork Tenderloins
2017-07-11 11:52:30
Serves 4
balsamic glazed pork tenderloins
Ingredients
Pork
2 - 1 1/2 pound pork tenderloins
6 cloves garlic
1/4 cup olive oil
1 tablespoon lemon zest
1 tablespoon fresh/ 1 tsp. dried herbs (tarragon or rosemary)
your favorite pork rub
1/2 cup white wine
Glaze
1/2 cup beef stock
1/2 cup balsamic vinegar
1 teaspoon dijon mustard
2 tablespoons butter
Instructions
Preheat the oven or grill to 425 degrees F.
Add garlic, olive oil, lemon zest, and herbs to food processor and pulse on high until garlic is minced and forms a paste. You can also mince the garlic and stir together in a bowl. Spread mixture over the pork tenderloins and season with your favorite pork rub. Set aside.
In a large cast iron or oven safe skillet, heat over medium high heat. Once hot, add the pork tenderloins and brown on all sides. Once brown, add the wine and deglaze the pan being sure to scrape up the dried bits.
Put entire skillet in oven or on grill. You can also move the pork tenderloins to an oven safe pan if needed. Grill or bake 15-20 minutes or until tenderloins reach an internal temperature of 145 degrees.
Remove pork tenderloins from skillet, wrap in foil, and let rest while you make the glaze.
Place the skillet back on the stove over medium high heat, add the beef broth and balsamic vinegar to the pork juices left in the skillet. Cook over medium heat until reduced by half, about 10 minutes. Add the dijon mustard, stir well. To finish, add the butter and stir until melted and fully incorporated into the glaze.
Add the pork tenderloins back to the skillet and spoon the glaze over the top. Slice and enjoy, feel free to top slices with additional glaze.
Prairie Californian https://prairiecalifornian.com/