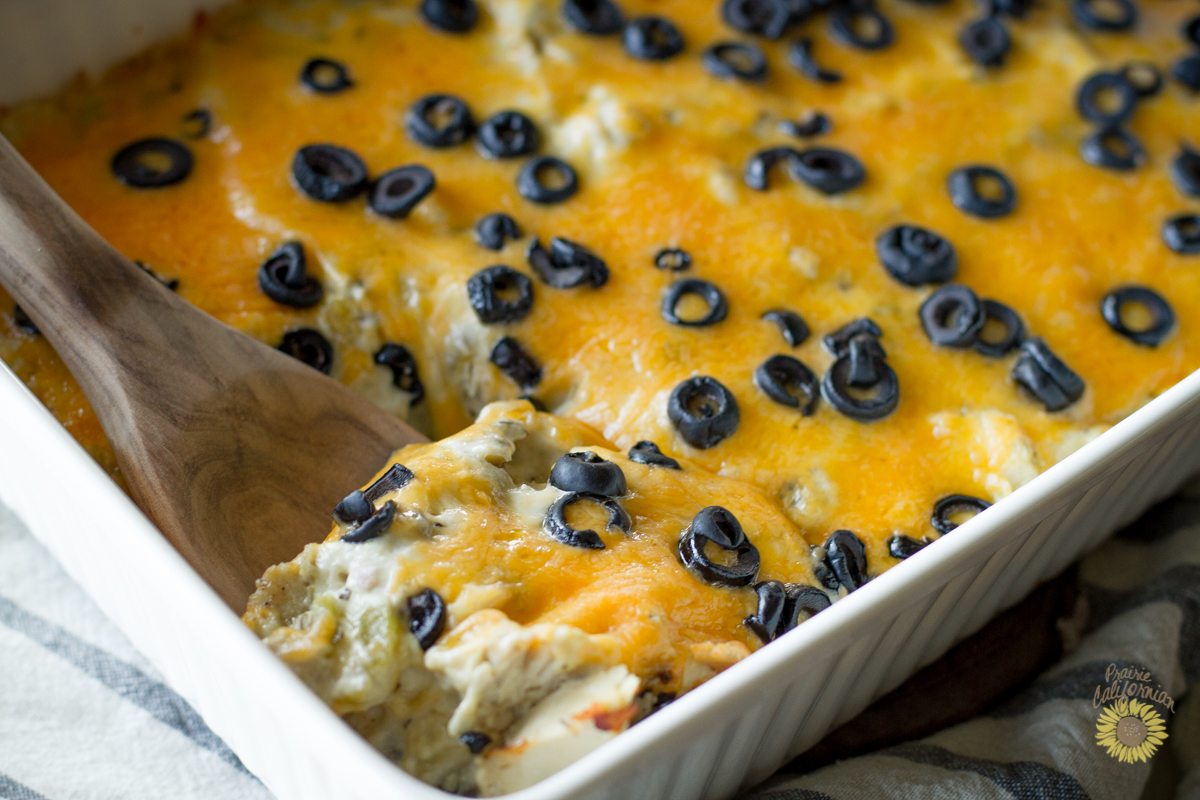 One of my favorite meals is any meal I grew up eating. That feeling of nostalgia as you take that first bite, it takes you back to when you were a kid. I always spent summers at my Grandma Nonny's house. I can remember cooking and baking with her, playing cards in bed, sitting on the porch and looking out on the lake below. Some of my best childhood memories took place with my Nonny and some of my favorite recipes I cooked with my Nonny.
My Nonny wasn't a gourmet cook by any means, but she always could throw something together and it would be delicious. This Chicken Ortega Casserole is a great example of that. Simple ingredients and steps, but is delicious and comforting.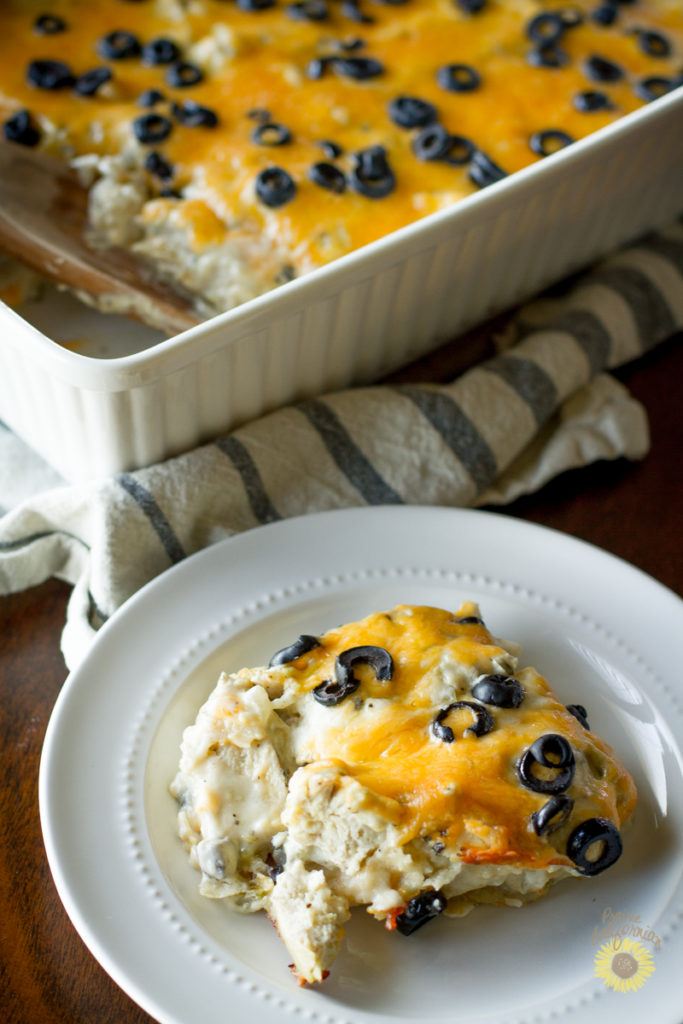 I'll let you in on a little secret, make sure you reserve those chicken juices and put it into the filling mixture. That adds so much flavor!
Chicken Ortega Casserole
2017-07-19 12:47:30
Serves 6
Grandma Nonny's Chicken Ortega Casserole
Ingredients
1 - 1 1/2 lbs. chicken breasts
1 small onion, chopped
2 - 4 oz. cans Ortega green chiles
1 can (10 3/4 oz) cream of mushroom soup
1 can (10 3/4 oz) cream of chicken soup
1 cup sour cream
10 corn tortillas
1/2 lb. sharp cheddar cheese
1 cup sliced black olives
Instructions
Preheat oven to 350 degrees.
Season chicken breasts with salt and pepper. Wrap in foil with some onion and 1 - 4 oz. can of Ortega green chiles. Bake at 350 degrees until fully cooked, reaching an internal temperature of 165 degrees F.
Remove from oven and open foil to cool. Once cool, slice the chicken. Be sure to save any juices/broth.
Combine the saved broth, 1 - 4 oz. can Ortega green chiles, soups, and sour cream in a medium bowl. Stir well to combine.
In a 13x9 inch casserole dish, layer the bottom with half of the tortillas, half of the sliced chicken, half of the soup mixture, and one third of the cheese. Repeat this process.
Top with remaining cheese and the black olives. Bake at 350 degrees for 1 hour.
Remove from oven, slightly cool, and serve. Enjoy!
Prairie Californian https://prairiecalifornian.com/