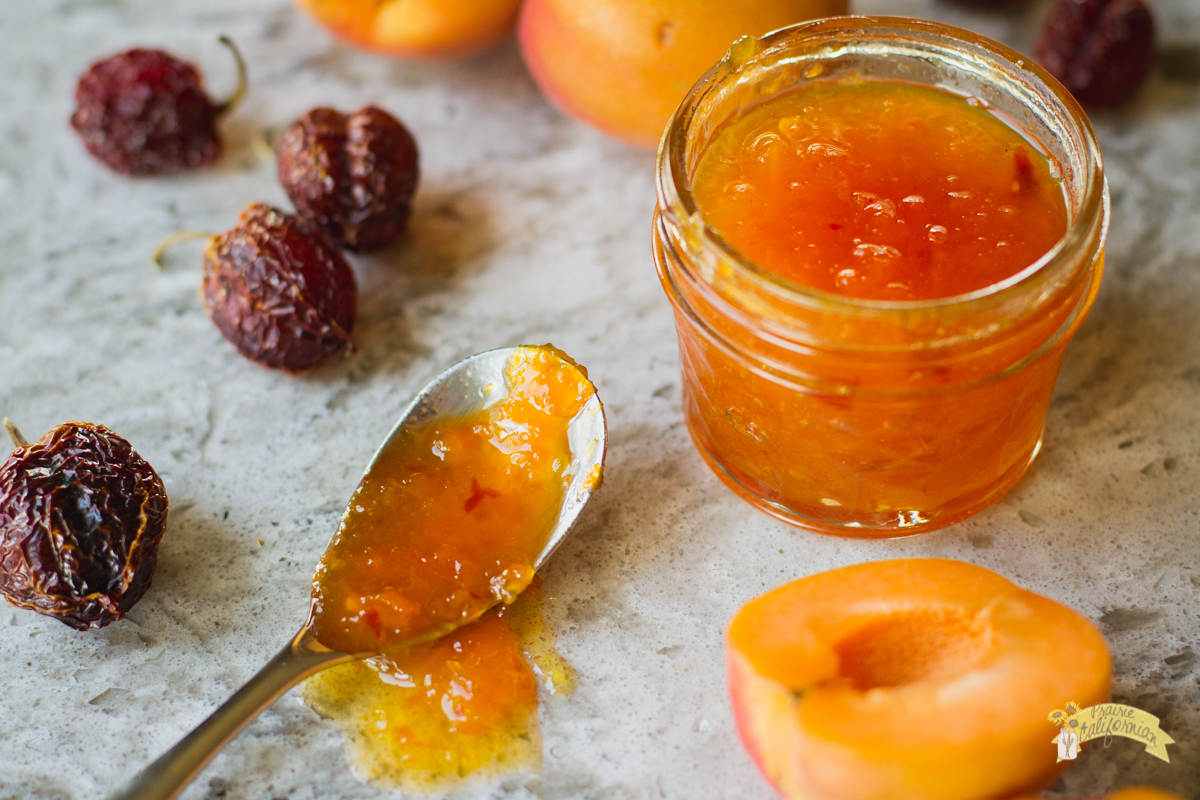 There's this pepper sauce that I LOVE back in California put out by a local company called Brannen Gourmet. They make an original and a spicy cranberry, but my favorite is the apricot habanero. I know it sounds like it is burn your eyes off hot, but it is the perfect balance of sweet and spicy. Both the regular and the original pepper sauces start with a base of apricots to give it that sweetness. So when my mother-in-law gave me a bunch of apricots, I decided to re-create my own Apricot Habanero pepper sauce.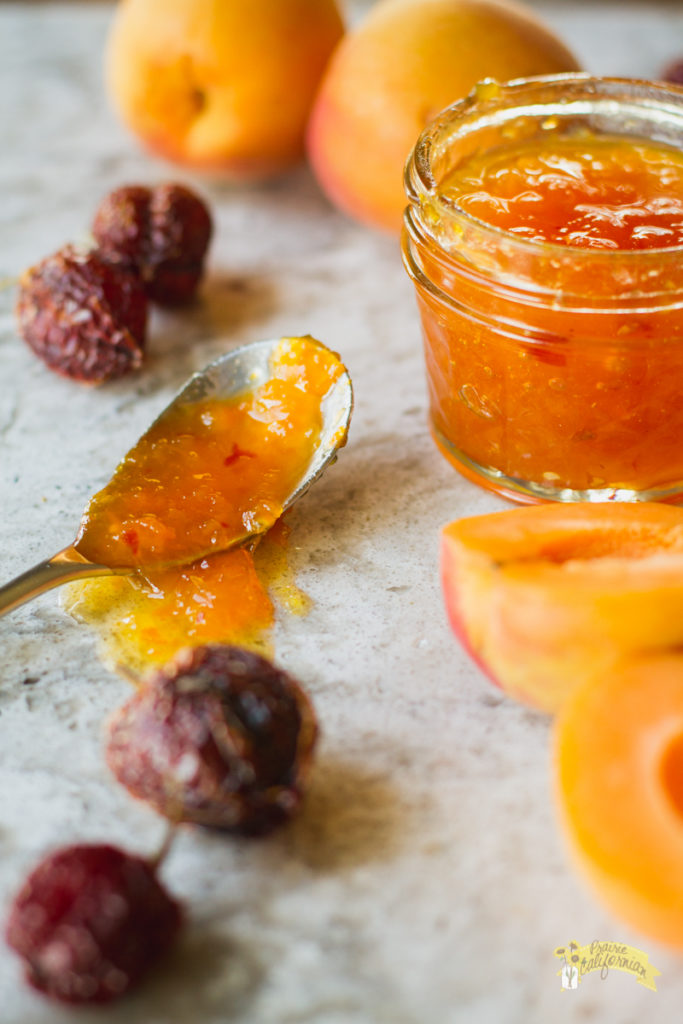 It turned out AMAZING!! I could honestly eat this stuff with a spoon, it is so good! But I know I say that about every sweet and spicy jam I make. Fresh habaneros are not something come by easily in my part of the country, so I used dried habaneros instead. I just re-hydrated them before I put them in the jam.
My favorite uses for this sweet and spicy jam is pouring it over cream cheese as an appetizer or using it as a dipping sauce for grilled smoked sausages. I think this would also be delicious on a turkey sandwich or burger as well.
Apricot Habanero Jam
2016-08-08 10:31:05
Ingredients
3-4 cups apricots, diced
3 bell peppers (yellow or orange), diced
3 habanero peppers (can use fresh or dried)
1 cup apple cider vinegar
1/2 cup distilled white vinegar
5 cups sugar
1 package of liquid pectin
Instructions
Clean and sterilize jars, rings, and lids.
To a large heavy bottomed pot, add apricots, bell peppers, sugar, and vinegar. If using fresh habaneros, add with the other ingredients. Mix and bring to a boil. Boil for 15-20 minutes or until the apricots start to break down.
If using dried habaneros, rehydrate them by putting them in a bowl and pouring boiling water over the top. Let sit for 2-3 minutes until they soften. Carefully dice the peppers and add to the pot. Mix and cook for an additional 5-10 minutes.
Once the apricots have broken down and the jam has thickened, add the liquid pectin and boil for another minute.
Remove from heat, skim off any foam, and ladle jam into sterilized jars. Leave 1/4 inch headspace and process in a water bath for 10 minutes. You can also refrigerate and use within a couple weeks.
Enjoy!
Notes
Yields about 5 half pint jars
Prairie Californian https://prairiecalifornian.com/