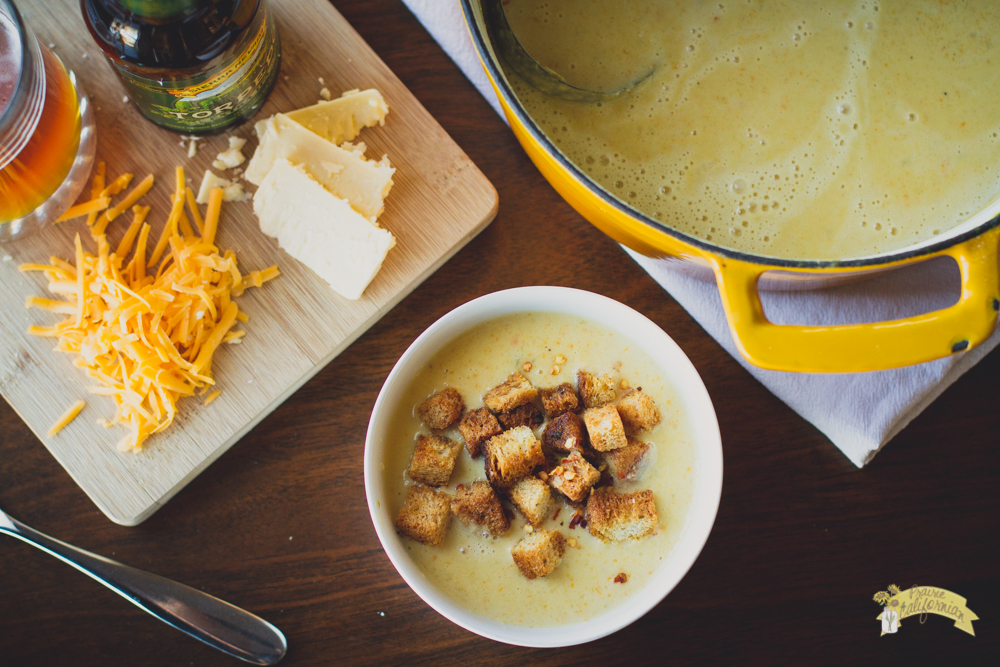 I can't think of something that suits a dairy feature better than Beer Cheese soup. To go along with this delicious comfort soup, I have Renee of Eat Farm Love. I love to pair this soup with homemade soft pretzels. It's like heaven.
DAIRY: RENEE OF EAT FARM LOVE
Pennsylvania
When did you start farming? What brought you into farming?
I was born and raised on a Jersey dairy farm and have always had a passion for dairy cattle and agriculture. After attending college I worked within dairy communications and marketing for several years before marrying my husband and moving to his family's dairy farm. My husband started farming full time in 2009 and we started farming together when we got married in 2012 alongside of his grandparents. As of January 1, 2015, my husband and I purchased the cows and equipment and run the 200-cow Jersey herd together. We run the land and farming operation in partnership with his grandparents still.
What has been the most satisfying part of farming for you?
The most satisfying part of farming has been knowing that we work hard on our farm to put dairy products on another family's table. Knowing that we provide "nature's perfect beverage" is a satisfying part to our day.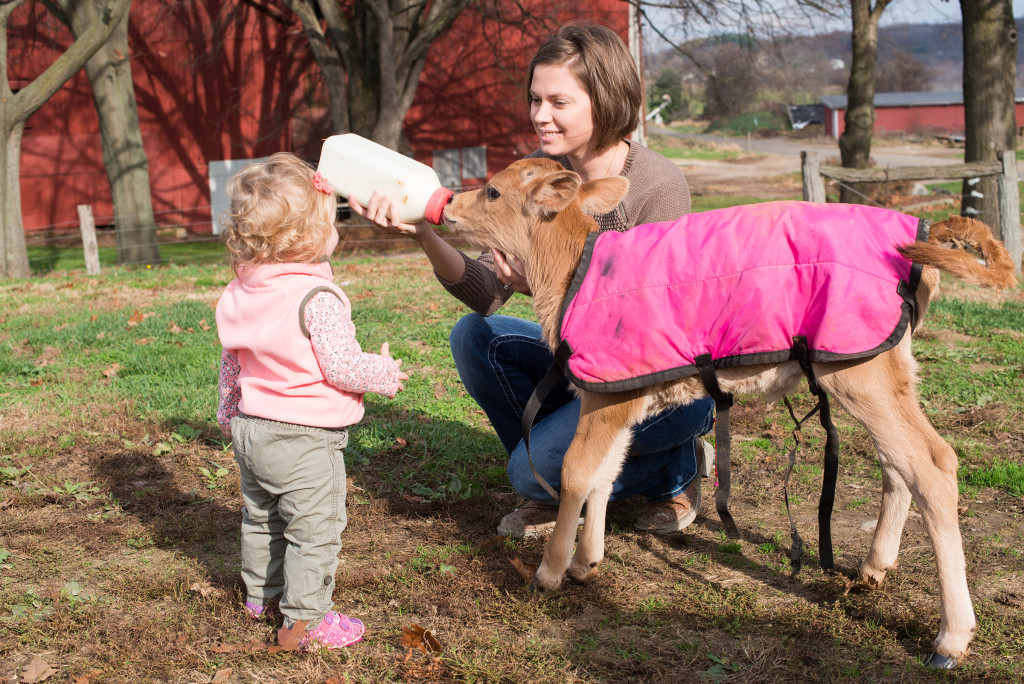 What is your favorite thing to do with a food crop you grow?
I love baking and cooking anything with dairy products in it. Who doesn't love butter in their food?!?! A few of my favorites can be found on my blog: Frosted Pumpkin Spice Bars, BBQ Jalapeno Poppers, and Chicken Corn Chowder.
What is one message you'd like to get across to the general public about what you do?
The largest message I would want to get across to consumers is that we love and care about our cows, the land we farm and the milk we produce.
We treat our cows like they are family and they are well cared for in comfortable barns and have readily available feed and water. We want our land and our farm to get passed onto the next generation so we take pride in our farming operation. We also care about the consumers and provide the best product we can provide by taking such good care of our animals and our farm.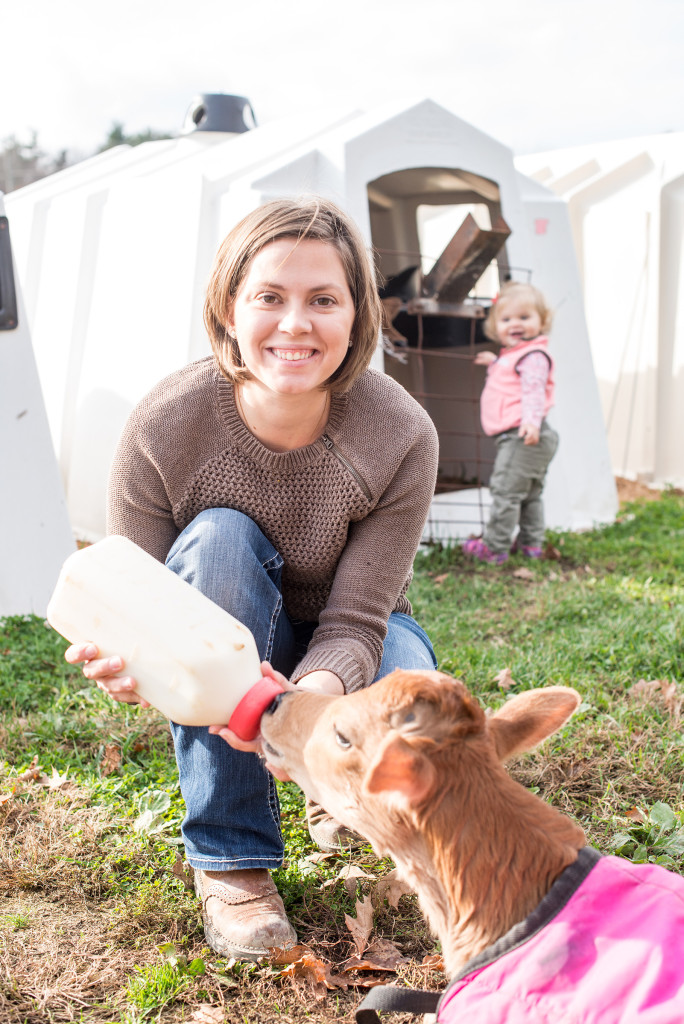 What advice would you give to anyone interested in getting into farming?
Follow your dreams and go ahead and jump in when the timing is right for you. But remember there will be hard days that you will be challenged and you have to fight through them! Remember to not give up and remind yourself why you are farming on the days of challenge! We love what we do and for that we continue farming each and every day!
You can find more from Renee on her blog Eat Farm Love, by giving a LIKE on Facebook, tweeting her on Twitter, or following her photos on Instagram.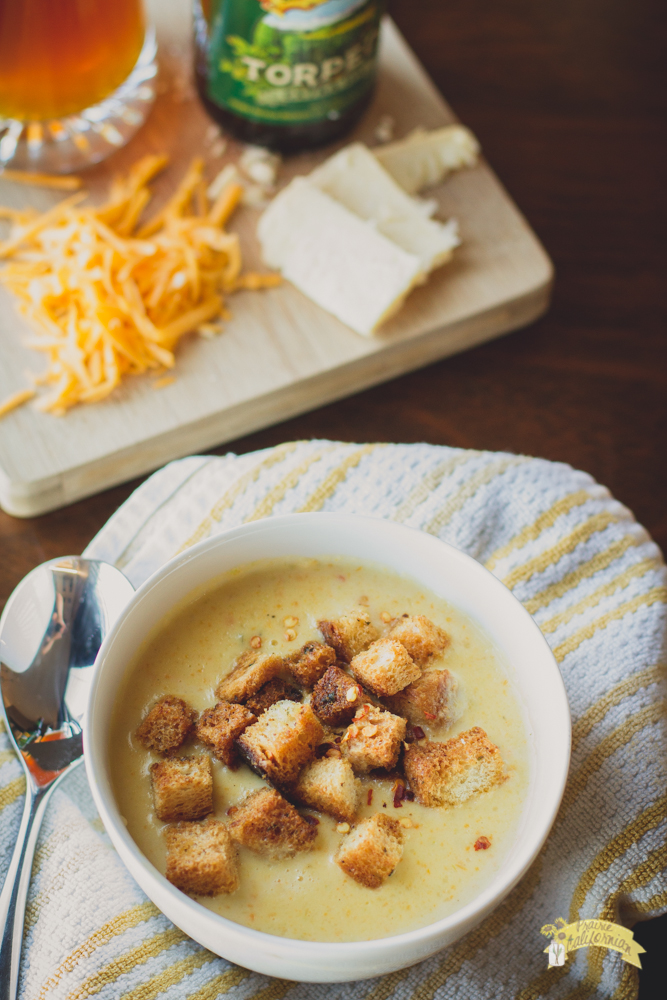 I love to serve this soup with homemade pretzels or croutons if you aren't feeling fancy. Also having an immersion blender makes this soup super easy, but you can also use a blender.
Beer Cheese Soup
2015-11-25 20:58:48
Serves 4
Ingredients
1 tablespoon butter
1 onion, chopped
2 carrots, chopped
2 stalks of celery, chopped
2 cloves garlic, minced
4 tablespoons flour
1 cup beer
4 cups chicken broth
1/2 cup heavy cream
2 cups cheddar cheese, I used 1 cup white cheddar & 1 cup sharp cheddar
1 tablespoon dijon mustard
1 teaspoon Worcestershire sauce
salt and pepper to taste
Instructions
In a large dutch oven over medium heat, melt the butter. Add in the onion, carrots, celery, and garlic. Cook for 4-5 minutes or until soft.
Add the flour to the pan and stir to combine. Let brown slightly.
Add the beer and the chicken broth. Bring to a boil. Once boiling, reduce heat to low and add the cream and cheese.
Stir to combine, until cheese is melted. Add in the mustard, Worcestershire sauce, and salt and pepper to taste.
Use immersion blender (or regular blender) to blend soup until smooth.
Serve with croutons or homemade soft pretzels. Enjoy!
Prairie Californian https://prairiecalifornian.com/
This post is part of my Thirty Days of Food series where I am writing about food and farming for the entire month of November, to find out more about it all or how to follow along, visit my Thirty Days of Food page to find more great recipes with farmer features!