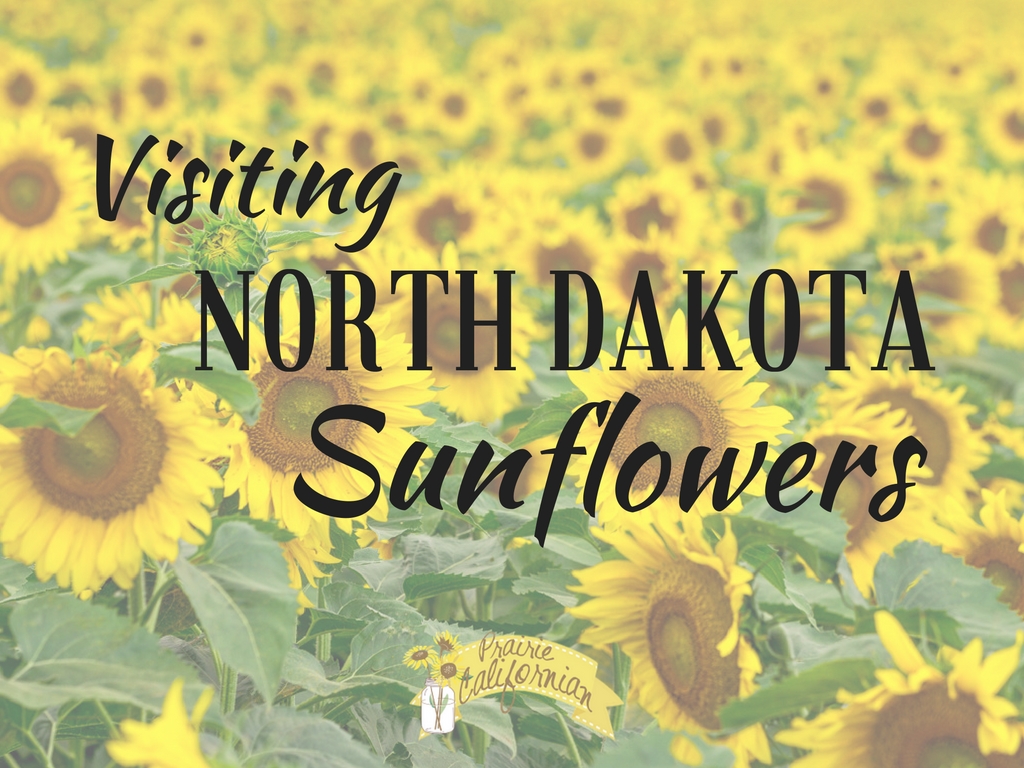 It's officially my favorite time of the year…. the sunflowers are blooming!! If you've never experienced a field of sunflowers, let me tell you, do it. It is worth it. There is something truly magical about coming across a field of blooming yellow sunflowers as far as the eye can see. And North Dakota is a great place to travel to and find some sunflowers to enjoy.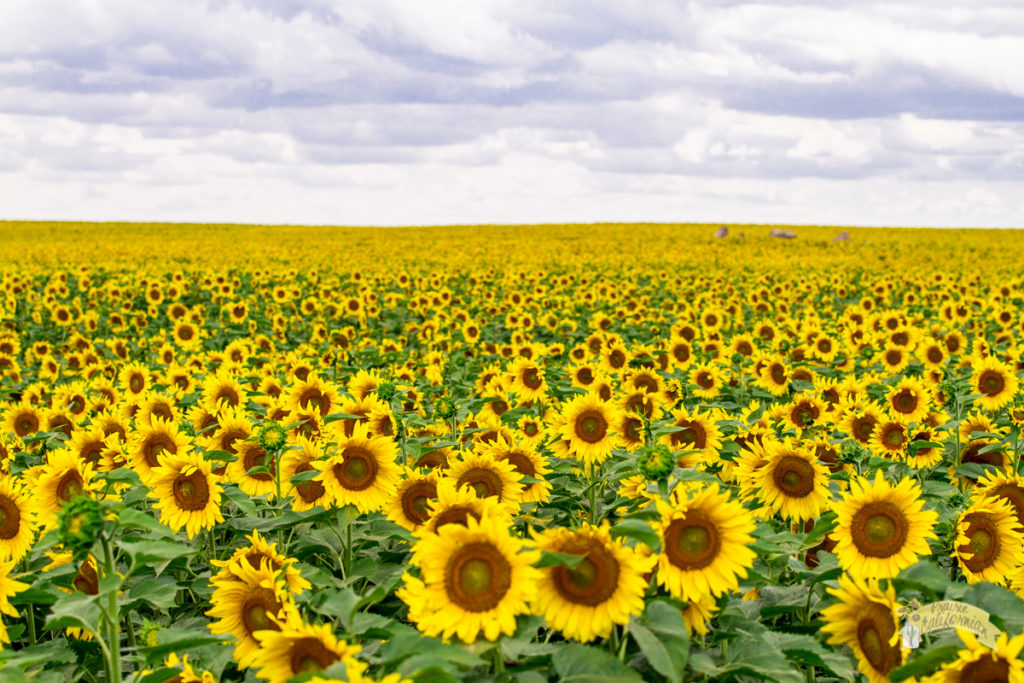 I regularly get lots and lots of emails year round from people asking where they can find sunflowers in North Dakota, what time of the year they bloom, when is best to come see them, and many other questions. I figured I would do a nice little North Dakota Sunflower 101 to answer all of those questions.
Where to Find Sunflowers in North Dakota?
The map of below of North Dakota shows where the greatest concentrations of sunflowers are grown. I've dropped a county map behind it. Some of the lines don't line up perfectly but you get the idea. From the map, we can see that North Central and South Central North Dakota are prime areas for sunflower production. From the map, you can see the two heaviest hitters in sunflower production are Emmons County and up north in Bottineau County. There are also heavy pockets of sunflowers grown in Morton, Grant, Hettinger, McIntosh, Kidder, and several other counties throughout the state.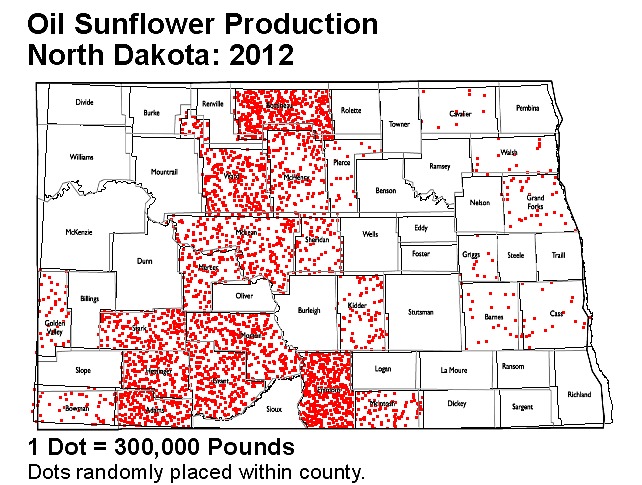 So what does that mean for you? Well, I can't tell you exactly where you will find a field of sunflowers. But my best advice is to spend some time driving around a county that is heavily involved in sunflower production and you're bound to find lots of sunflowers.
If you are flying in from Bismarck, ND Hwy 1804 provides a gorgeous scenic drive right alongside the Missouri River and eventually drops you off right in Linton, the county seat and heart of Emmons County. Driving south down Hwy 83 from Linton and making a jaunt onto Hwy 11 through Hague, you're bound to find lots of fields of sunflowers any given year.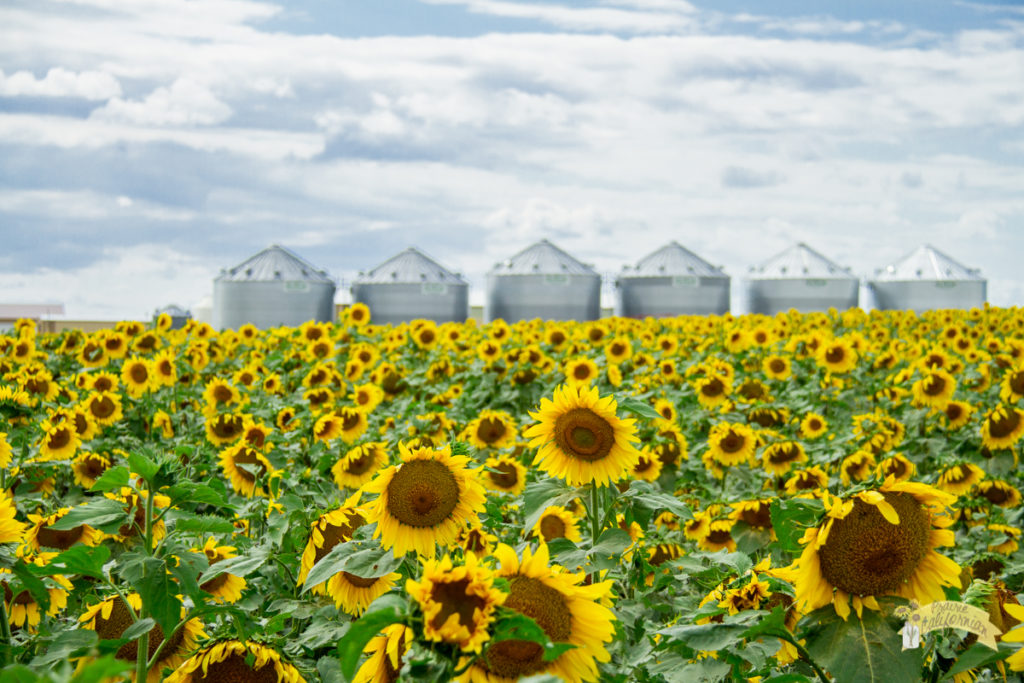 When Do the Sunflowers Bloom?
Each growing season is different so our sunflowers can bloom at different times depending on how early we got them in the ground. However, a good general basis for finding blooming sunflowers here in North Dakota is around early to mid-August to early September.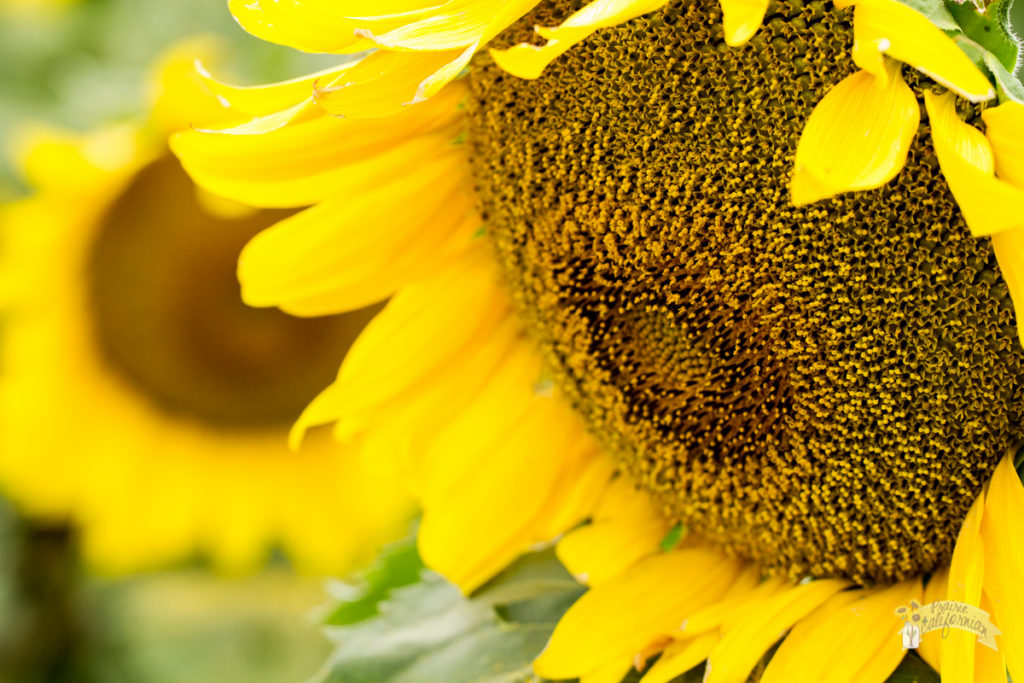 Typically fields can be found in bloom for around a week to ten days before the petals start falling off and the sunflowers begin to reach maturity. If you're planning a trip and would like an up-to-date timeline on our sunflowers, feel free to contact me for real time information.
What Time of Day is the Best Time to Photograph Sunflowers?
Typically my favorite times of the day to photograph sunflowers are either early morning or late afternoon/evening.
When the sunflowers are small buds (not bloomed), they will follow the sun. In North Dakota once the flowers bloom, the heads are usually too heavy to move so they will face east all the time. With that said, it is depending on what you are going for. In the morning time, since our sunflowers face east, you will get lots of morning sun on those blooms and really light them up. In the evening time, you'll get those iconic sunset in front of a sunflower field photos.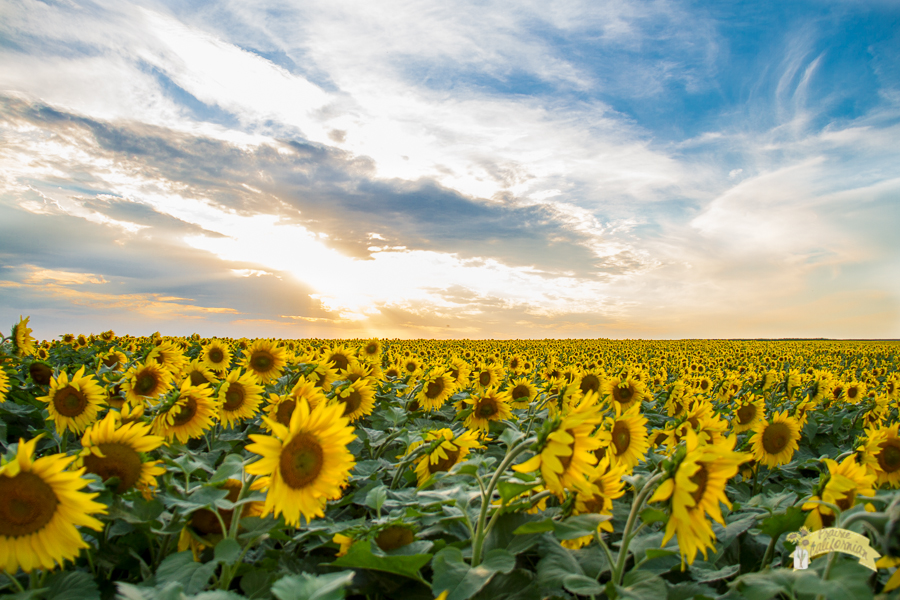 I tend to avoid (if I can) midday sunlight. It creates lots of shadows on the sunflower blooms and it can be really difficult to get a balanced and nicely exposed image during these times of the day. However, sunflowers are gorgeous at any time of the day so take as many pictures as you'd like while visiting them at ANY time of the day!
Ready to Take a Trip?
Regardless of where you go to check out sunflowers, I recommend that you take a road trip and check it out. Sunflowers are a unique crop, they are beautiful, and they are something we are proud to be a part of growing here in North Dakota.
Please be mindful that these sunflowers belong to the farmer who grows them, please don't take any out of the field as they aren't your personal property. Also, please be mindful while in the field with sunflowers if you stop for a photo op. Most farmers don't mind people taking photos with their sunflowers, but leaving behind any trash or causing damage in the field is just disrespectful. As North Dakota sunflower farmers, we love to share the beauty and joy of a bright blooming sunflower field and we hope you all get to experience it once in a lifetime!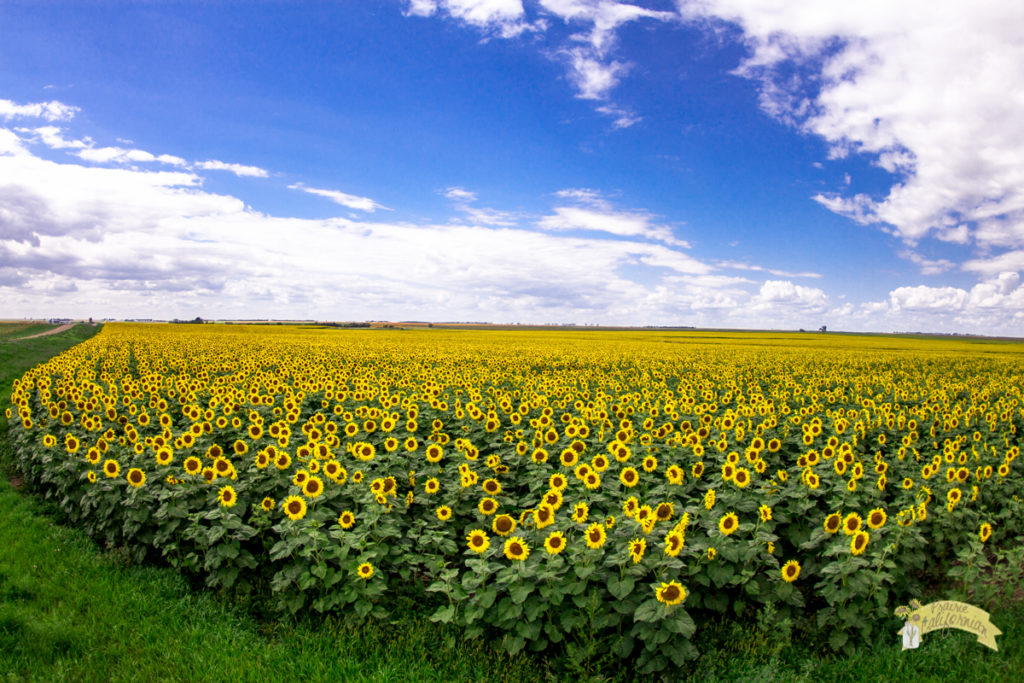 If an Ag Tourism trip isn't in your budget, feel free to follow a Sunflower farmer on social media or live vicariously through my posts. Afterall, it's that time of year again when the yellow blooms will be dominating my feeds. I just can't get enough of them.
To learn more about sunflower production in North Dakota, you can check out these posts: