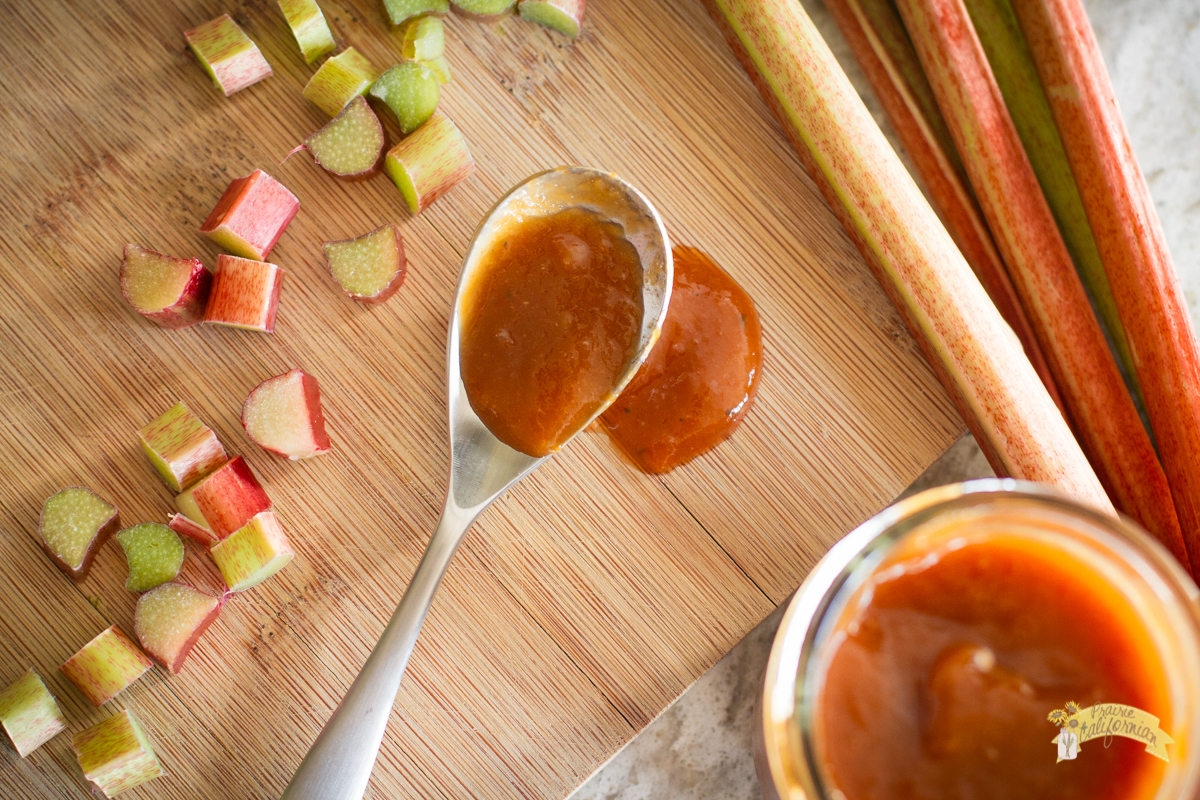 Until I moved to North Dakota, I am pretty sure I had never had anything rhubarb before in my life. In fact, I am pretty sure that I didn't even know what rhubarb looked like or how it grew. Rhubarb was not a thing where I was from in California. So when I moved to small town North Dakota and summer just began to hit, everyone started buzzing about rhubarb.
As I have been here a few years, I have gotten to hear the stories about the plants some of which have lasted multiple generations and several homeowners in people's back yards. How neat is that!? A plant that continues to give for years on end.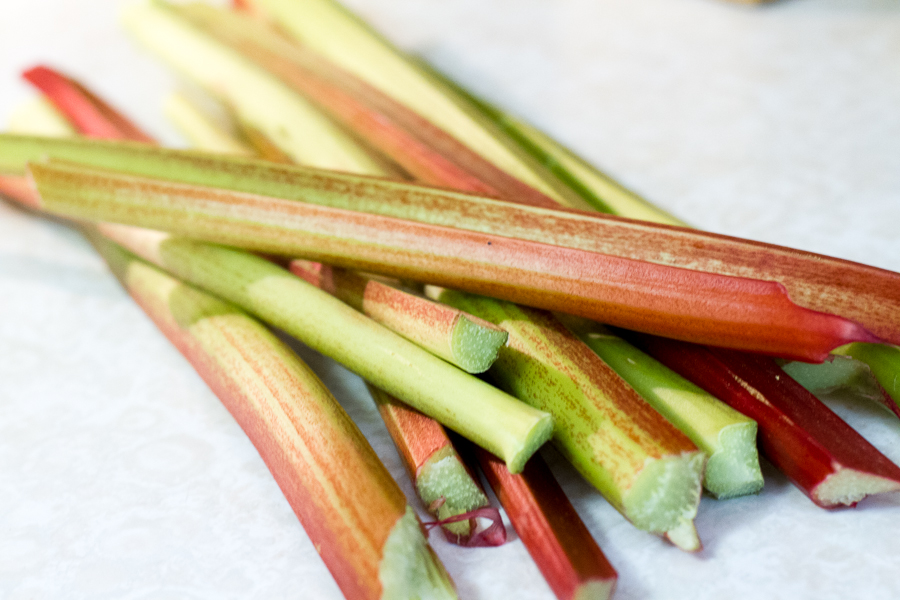 Fresh rhubarb is a big deal because it only comes once a year. I am usually gifted rhubarb from several people in the community as well as our family. So I am always on the hunt for new uses for rhubarb besides the typical sweets. Rhubarb, if you're not familiar with it, is insanely tart. It requires some amount of sweetener in order for it to become palatable.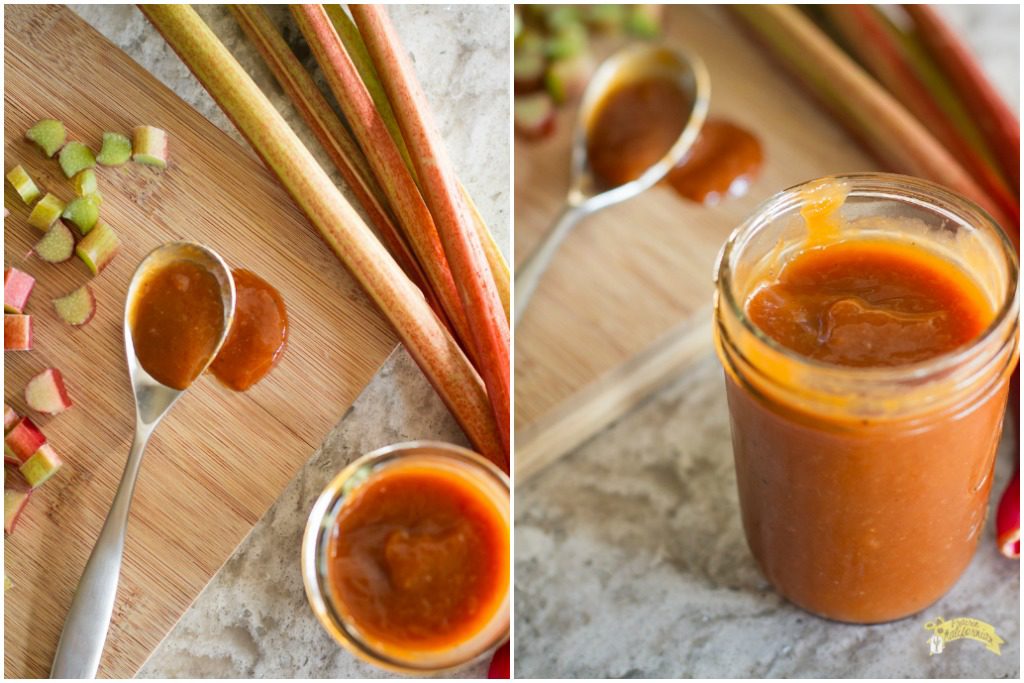 I figured I'd try my hand at making some bbq sauce out of it. A little tart and a little sweet sounds like the perfect combination! I used fresh rhubarb but you could also use frozen rhubarb for this recipe as well. I used this sauce on bbq chicken, it was delicious!
Rhubarb BBQ Sauce
2016-06-06 14:34:16
sweet and tart rhubarb bbq sauce
Ingredients
1 tablespoon canola oil
1 medium onion, diced
2 cloves garlic, minced
2 cups rhubarb, diced
1 cup water
1 1/2 cups ketchup
1 cup brown sugar
1 cup dark corn syrup
1 1/2 tablespoons apple cider vinegar
1/4 cup worcestershire sauce
2 tablespoons dijon mustard
3 teaspoons hot sauce
salt to taste
Instructions
Heat a medium saucepan over medium high heat. Add the canola oil. Once hot, saute the onion for 3-5 minutes or until softened. Add the garlic and saute an additional minute.
Add the rhubarb and the water. Reduce heat to medium. Add remaining ingredients. Bring to boil.
Let simmer 20 minutes or until rhubarb has become tender and broken down. Remove from heat.
Using either a food processor or immersion blender, puree the bbq sauce until smooth. Ladle into sterilized jars. Use a knife to ensure you remove any air bubbles, wipe the rims, and screw on lids.
Process in a hot water bath for 10 minutes or cool and keep in refrigerator.
Notes
Yields about 2 pints. Feel free to adjust ingredients to your tastes!
Adapted from Taste of Home
Prairie Californian https://prairiecalifornian.com/