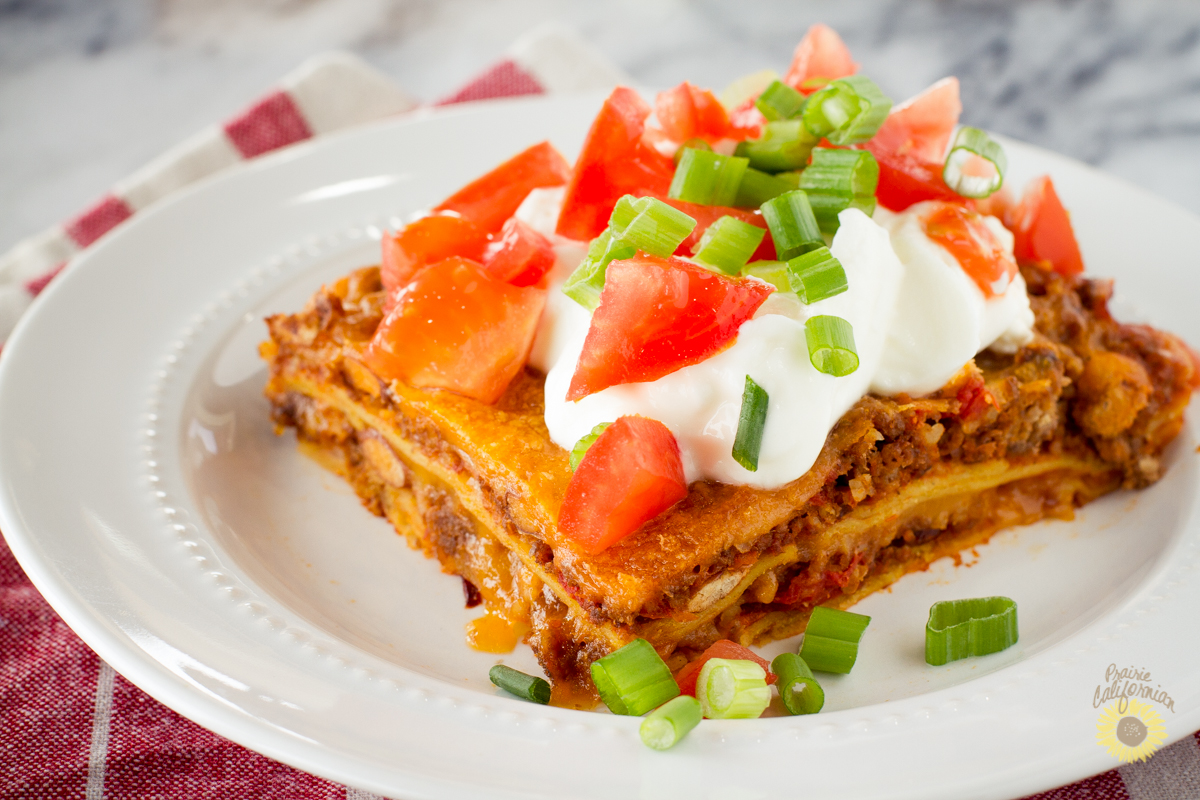 It is a pretty regular occurrence that whenever my dad and I talk, we spent quite a bit of time talking about what we are cooking or what we have cooked. I have fond memories of sitting at our snack bar as a kid and watching him cook. I honestly believed growing up that my dad was like magic, he could build, cook, and create anything from scratch. And he regularly did. And to this day, I get a lot of inspiration from my dad.
Last week he was telling me about this mexican casserole he made on request of my mom. I asked him if he had made it before, he said no. He just made it up. So I asked him how he did it. Fast forward to the other night I had no clue what to make, Mexican casserole popped into my mind. Low and behold, I had all the ingredients on hand. I put this casserole together in a half hour and we were eating within the hour. Perfect weeknight meal!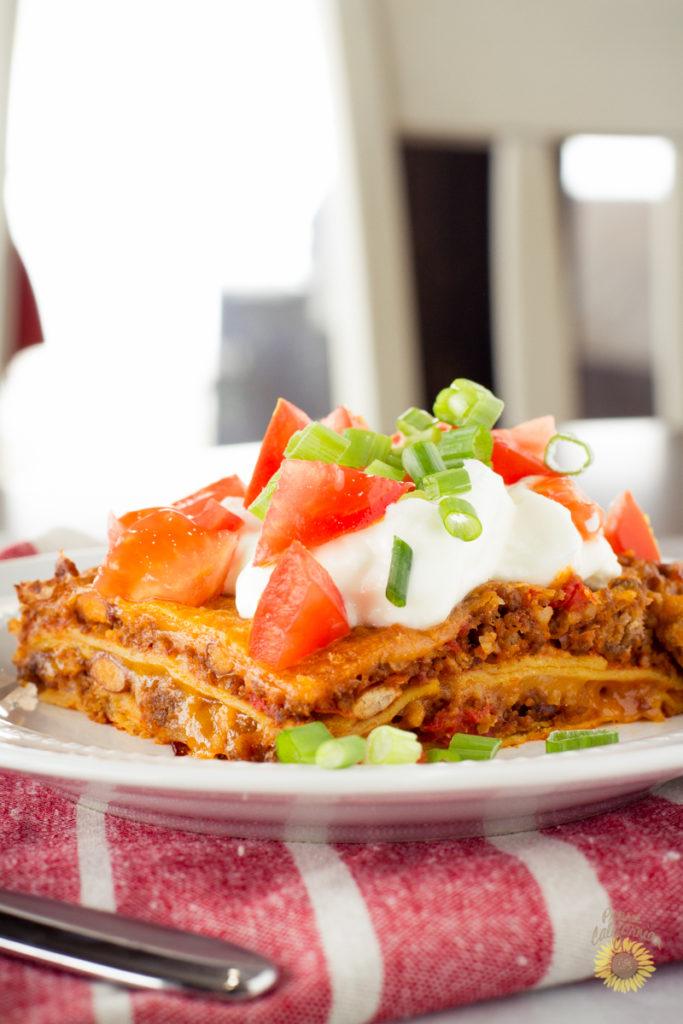 This casserole is highly adaptable. Feel free to adapt this casserole based upon your preferences. I called this a Mexican lasagna because it is layered much like you could make a traditional lasagna.
Mexican Lasagna Casserole
2017-03-14 13:57:18
Serves 6
Ingredients
1 pound ground beef
1 small onion, diced
1 small jalapeno, diced
1/3 cup diced tomatoes
1/4 - 1/3 cup salsa or red enchilada sauce (based on heat preferred)
1/2 cup prepared beans (pinto or black beans)
1/2 cup prepared Mexican rice
1 (10 ounce) can red enchilada sauce
6-7 corn tortillas
2 cups grated cheese
Toppings: tomatoes, green onions, sour cream, or your favorite taco toppings
Instructions
In a large frying pan over medium high heat, brown the ground beef and drain off any remaining fat. Add the onion and jalapeno, cook for 4-5 minutes or until softened. Add the salsa, diced tomatoes, beans, and any other ingredients you'd like. Cook for 10-15 minutes or until well seasoned and combined. Salt and pepper to taste.
In a 9x13 inch greased casserole dish, pour 1/4 cup of the enchilada sauce over the bottom of the dish. Cut the corn tortillas in half and put half into the casserole dish. Spoon half of the meat mixture on top of the tortillas. Pour half the remaining enchilada sauce over the top. Add some cheese.
Layer the second half of the tortillas into the dish. Repeat with meat mixture, enchilada sauce, and top with cheese.
Bake at 350 degrees for 20-30 minutes or until bubbling. If necessary, raise temperature on oven to brown top of cheese.
Garnish with fresh diced tomatoes, sliced green onions, and sour cream and serve!
Prairie Californian https://prairiecalifornian.com/