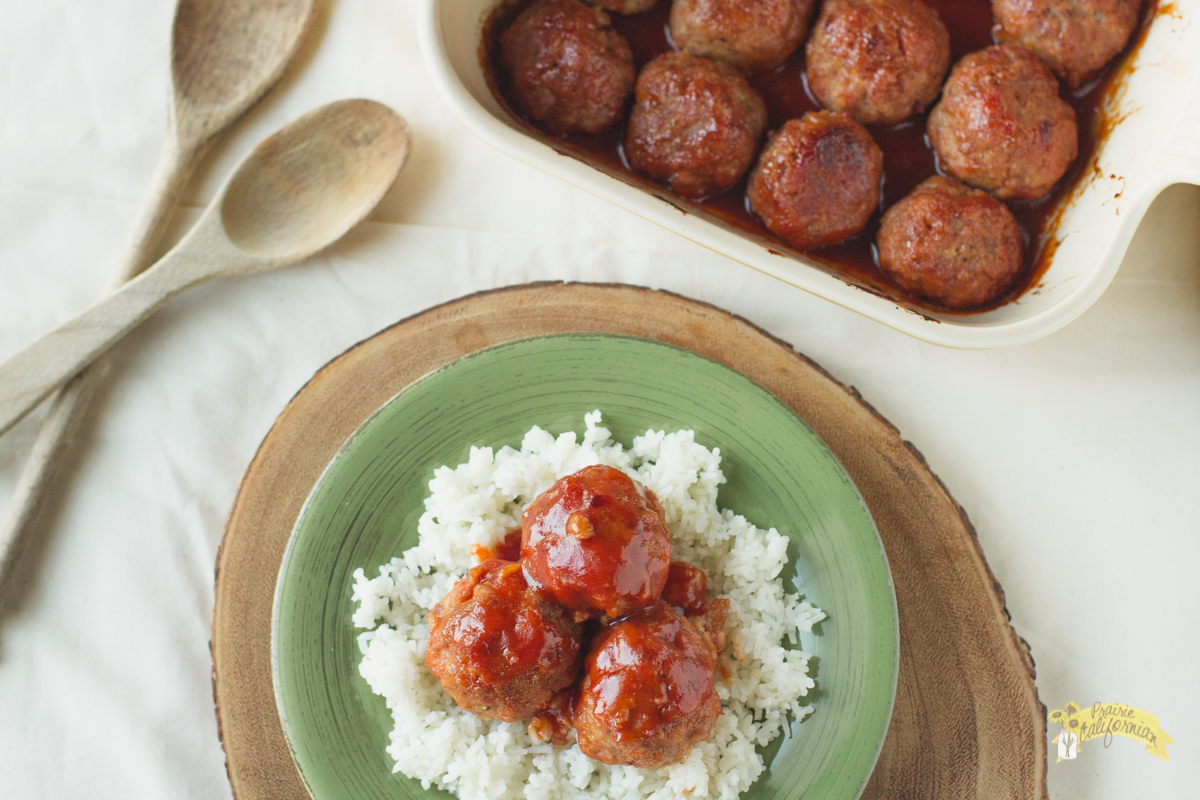 Being a transplant Midwesterner, the food culture of the Midwest is something I've very much loved getting to know and cooking through. I wasn't raised on Ham Balls and I know this shocks all my Iowa friends. In fact, I had never even heard of ham balls until I moved to the Midwest. Needless to say, I've become a convert! They are delicious! And of course, no Iowa Ham Ball recipe can be complete without a fellow pork producer from Iowa! Meet Jennifer Bieber!
JENNIFER BIEBER
Northeast Iowa
When did you start farming? What brought you into farming?
I married my husband almost 5 years ago now. With marrying a farmer, inevitability comes with duties of a farm wife.
Are there any differences between your farm now and when you were a kid?
Absolutely! One main difference to me is the connection with animals. Growing up our dog was a member of the family essentially. Having farm animals that are intended for meat or just farm animals life spans in general, the attachment factor is so much different. I learned to distance myself from that early on in our marriage dealing with baby pigs.
Who farms with you and what are their roles?
I became a stay-at-home farm wife/mom when I had my first and have been home since. I am a parts runner, hay hauler, extra hand when needed. I love when i know my husband can depend on me for something he may not be able to leave the farm for.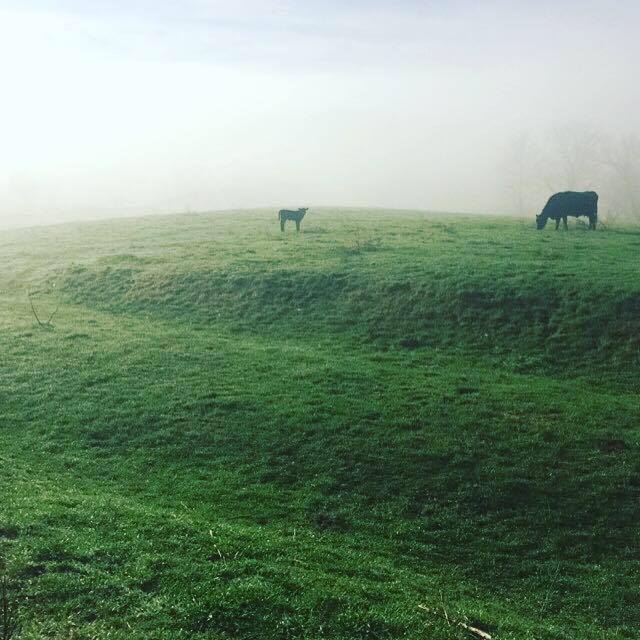 What has been the hardest part of farming for you?
Desperately wanting my husband/their daddy to be home. The fact that he serves on several boards in town, caretaker, harvester, etc. makes it hard to spend time together. It's a constant battle and forever will be a give and take.
What has been the most satisfying part of farming for you?
Watching our century farm continue to strive. Period. A lot of century family farms have disintegrated and are no longer. The fact that we can still farm the "old fashion" way by hand, makes me beam with pride.
What crops (or animals) do you grow and why?
Crops: Corn (non-gmo, but we are not organic) Hay (small and big square bales) oats (saved from seed each year)
Farrow to finish (raised outside and we grind and raise 95% of all of our own feed%)
Pure bred Angus beef
We continue to farm the way this farm originated based upon the theory; it's not broke, why fix it.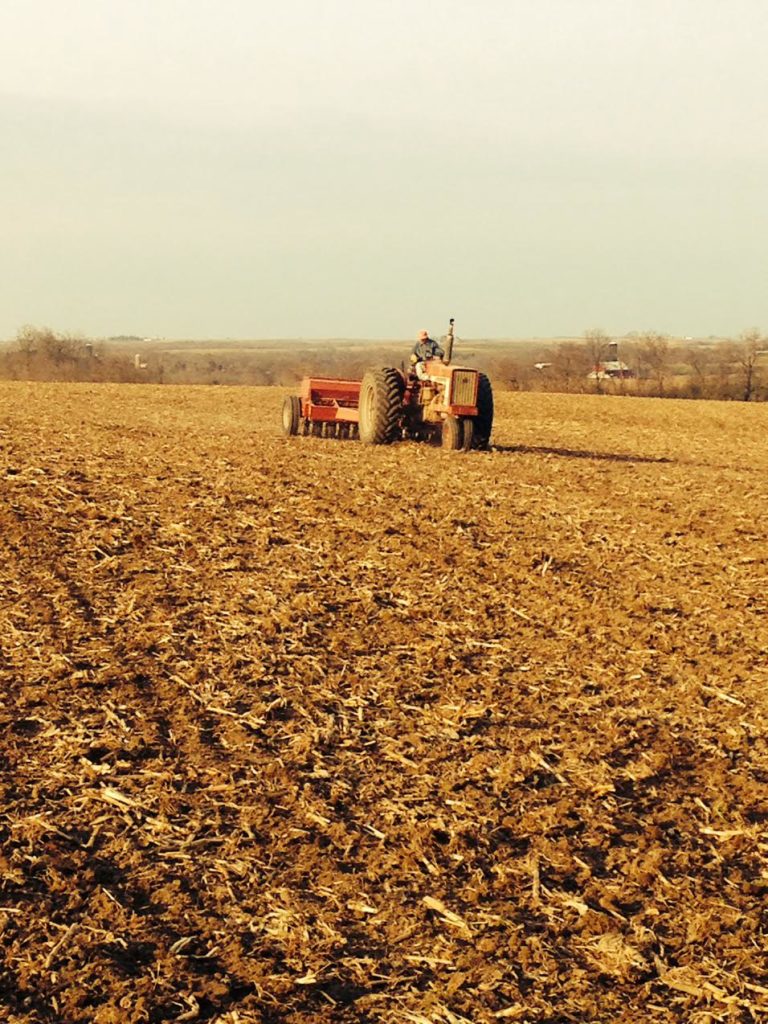 What is one thing you'd like to get across to the general public about what you do?
The fact that our family gives up time with our farmer so he can care for animals, land, and be a voice for the future in our community, it's tough. People don't realize how many hours he puts in which leads to me being here raising kids and being that 24/7 secretary. It's a job I love though!
What advice would you give to anyone interested into getting into your field?
It's very simple, be patient & understanding, truly it's the foundation to being a farm wife.
What is your favorite thing to do with the food crop you grow?
Try new recipes that my family loves!
Any memories you want to share about this feature ingredient?
I grew up in town with this recipe that my late mom made. I now get fresh from our own hogs to make this! It's an awesome connection.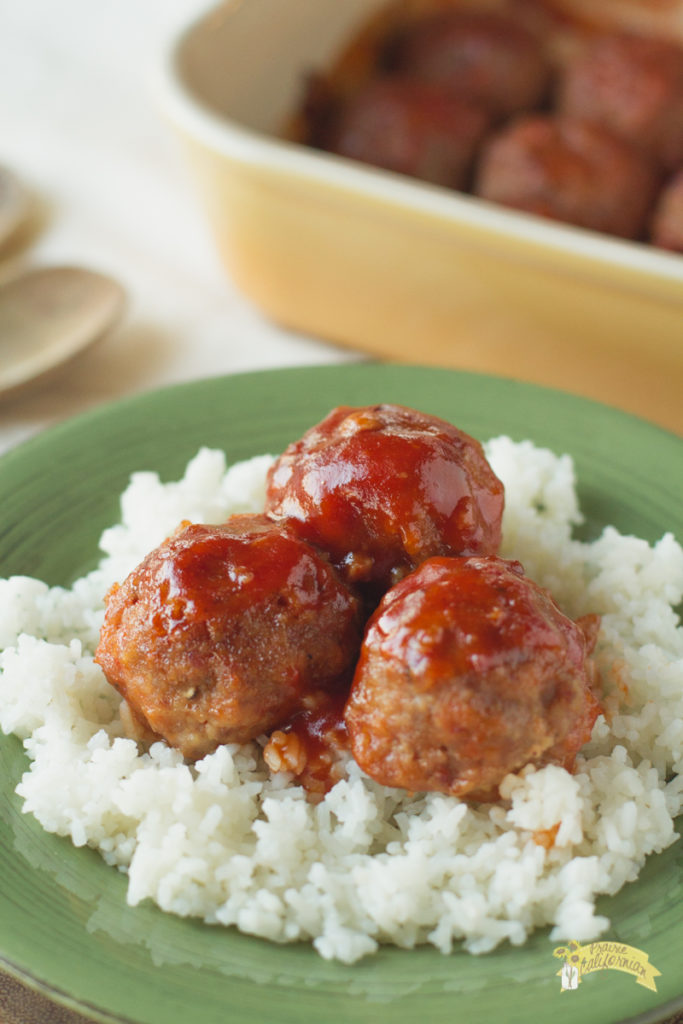 Some recipes for ham balls call for ham loaf. Ham loaf is apparently not a thing in North Dakota so I just used ground ham. (Adds ham loaf to her To Make list). As with most meatball recipes, these can easily be made ahead of time and frozen. This recipe would also work great in a crock pot! These make a great main course or appetizers for a big game.
Iowa Ham Balls
2016-11-03 09:23:30
a classic Iowa tradition, ham balls
Ingredients
Meatballs
2 pounds ham (already ground if you can find it or ham loaf works too!)
1 pound ground pork
2 cups crushed crackers (I used Ritz)
1 cup milk
2 eggs
1 teaspoon onion powder
Glaze
1 can tomato soup
3/4 cup brown sugar
5 tablespoons vinegar
1 teaspoon dry mustard
Instructions
Preheat oven to 375 degrees.
Combine the ground ham, ground pork, crushed crackers, milk, eggs, and onion powder. Mix until combined.
Shape the mixture into 1 inch meatballs and place in two greased 8x8 pans.
Bake ham balls in oven at 375 degrees for 35-40 minutes or until an internal temperature of 165 is achieved.
While the ham balls are baking, prepare the glaze. Combine the tomato soup, brown sugar, vinegar, and mustard powder in a small saucepan over medium high heat.
Boil several minutes while stirring to combine and remove from heat. Set aside.
Once the ham balls are baked, remove from the oven and pour glaze over the top.
Return ham balls back to the oven and bake at 400 degrees for 15-20 minutes or until glaze has set and thickened.
Remove from oven and enjoy warm!
Notes
**Since I couldn't find ground ham, I chunked my ham up and pulsed in the food processor until finely minced.
Prairie Californian https://prairiecalifornian.com/
This post is part of my Thirty Days of Food series where I am writing about food and farming for the entire month of November, to find out more about it all or how to follow along, visit my Thirty Days of Food page to find more great recipes with farmer features!