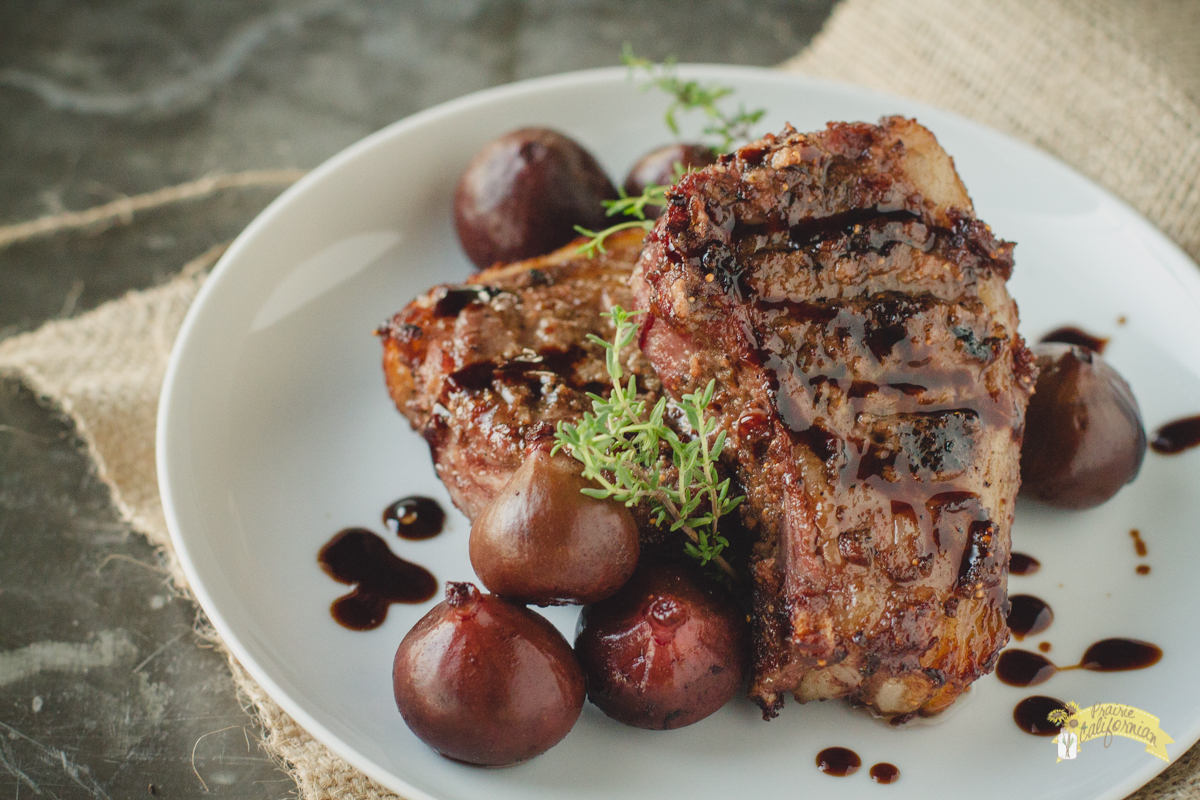 Since moving to the Midwest, finding a lamb lover is few and far between. So I am always excited to have another excuse to cook lamb here in the ole Midwest. A fellow social media friend of mine from Canada shared a simple marinade recipe with me using figs, olive oil, and lots of garlic for lamb chops. It sounded delicious. I am not sure how it compares to the lamb bacon Jeremy mentions in his feature. Because bacon makes everything better, right?
JEREMY GESKE
New Prague, MN
When did you start farming? What brought you into farming?
I was born a farmer. My family is now the 4th generation (at least) to farm, and the third generation to raise sheep.
What chores did you have growing up?
As soon as I was old enough to carry a bucket, I had chores associated with feeding, watering and caring for the sheep and chickens.
Are there any differences between your farm now and when you were a kid?
The two main differences between my farm today and the one I grew up on are location (I farm in MN, but grew up in ND); and the use of technology that didn't exist back when I was a kid.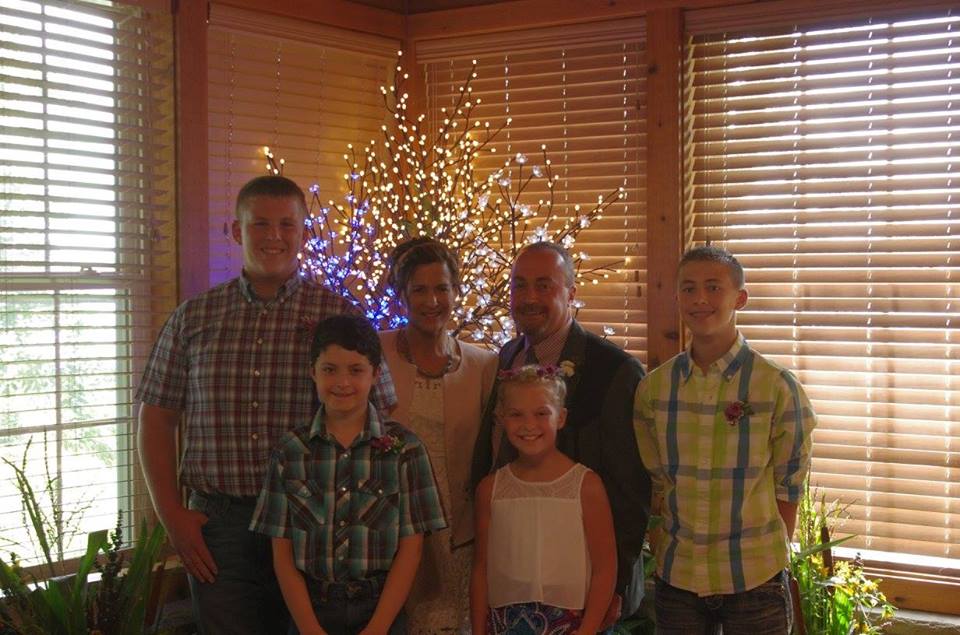 Who farms with you and what are their roles?
My wife Heidi helps with all aspects of caring for the sheep and chickens whenever she can. My kids help with caring for their 4-H lambs, chickens and pigs as well as unloading wagons of hay bales.
What has been the hardest part of farming for you?
The hardest part about farming is hearing negative comments about farmers and ranchers and wishing that those who made the comments could understand how much we care about the environment, how dedicated we are to providing the best care for our animals, and how much pride we have in producing safe, wholesome food.
What has been the most satisfying part of farming for you?
Watching my lambs grow provides me with satisfaction. Each year's lambs are the reward for a year's worth of planning and labor (and expenses).
What crops (or animals) do you grow and why?
We raise sheep, which I have done all my life. We focus on high quality genetics that we sell to other sheep farms all over the country. We have a few chickens and pigs as 4-H projects for the kids.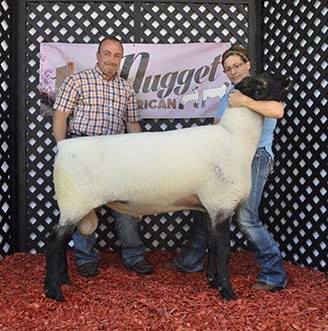 What do you think was the most useful advance in farming such as machinery, genetics, chemicals, etc.?
For our farm, two of the most useful advancements in genetic technology are embryo transfer (which allows us to raise more lambs from our best ewes [female sheep]) and our involvement in the National Sheep Improvement Program [NSIP] (which evaluates the genetic value of our sheep compared to flocks all over the country).
What is one thing you'd like to get across to the general public about what you do?
My kids live on this land, breathe the air, drink the water and eat the lamb, pork, chicken, eggs, fruit and vegetables we grow. We are committed to protecting the environment and growing safe, wholesome food.
What advice would you give to anyone interested into getting into your field?
If you've never raised sheep and want to start, find an experienced sheep farmer near you who would be willing to mentor you while you learn the ropes.
What is your favorite thing to do with the food crop you grow?
My family loves eating lamb for several meals every week. Recently, we had our local butcher make lamb bacon from one of our lambs (its actually "cottage bacon" – made from the shoulder). Lamb bacon has been a delicious addition to our meals.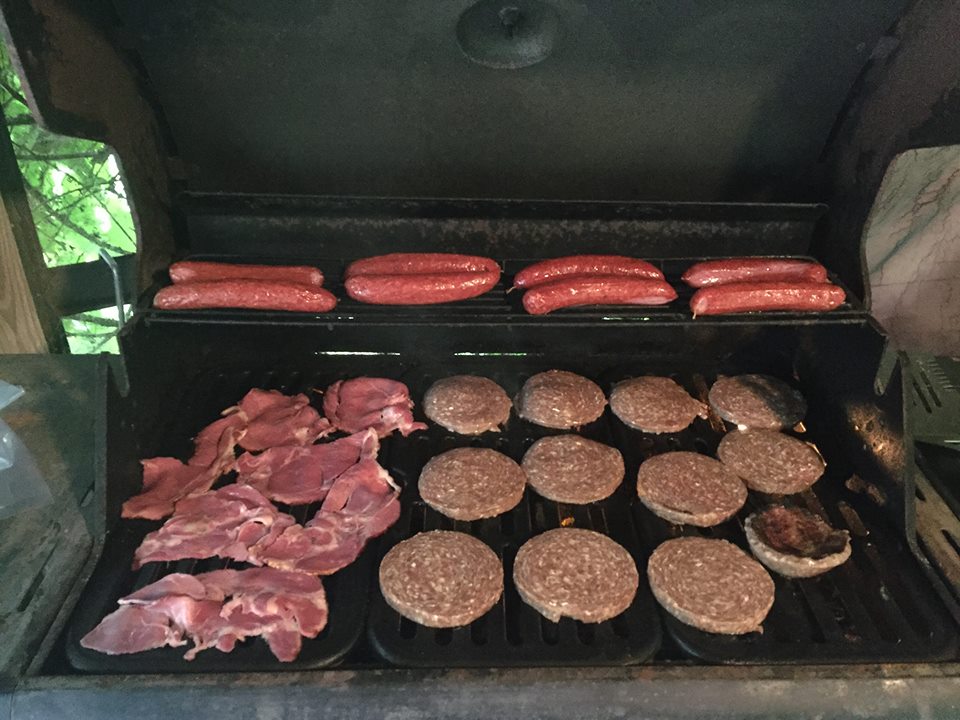 Any memories you want to share about this feature ingredient?
The morning of our wedding, we invited family out to the farm for breakfast, where we grilled lamb bacon, lamb sausage links and lamb sausage patties (and fresh eggs). Everyone loved the lamb breakfast, especially the lamb bacon.
You can find more from Jeremy at their website, JMG Suffolks!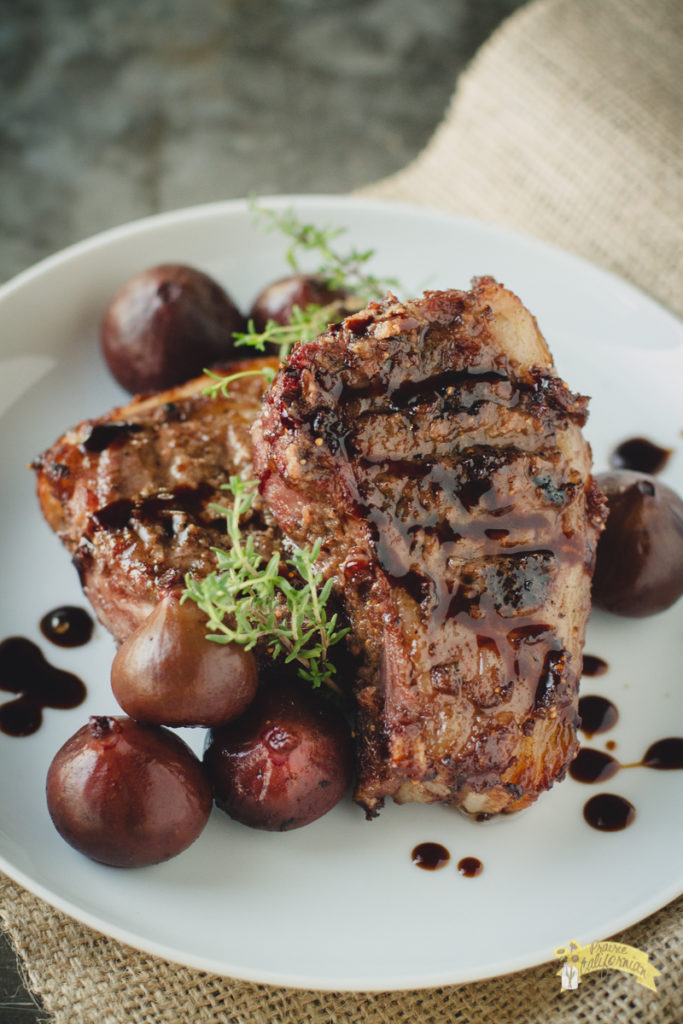 I used my already canned Balsamic Figs for this recipe and added some garlic, EVOO, and a little extra spice. However, I have converted the recipe so you can make the marinade all at one time. I marinated my lamb chops (rib chops) for 24 hours and then simply grilled them until medium rare. They were perfect! And the flavor was out of this world! I think even a non-lamb lover couldn't deny these!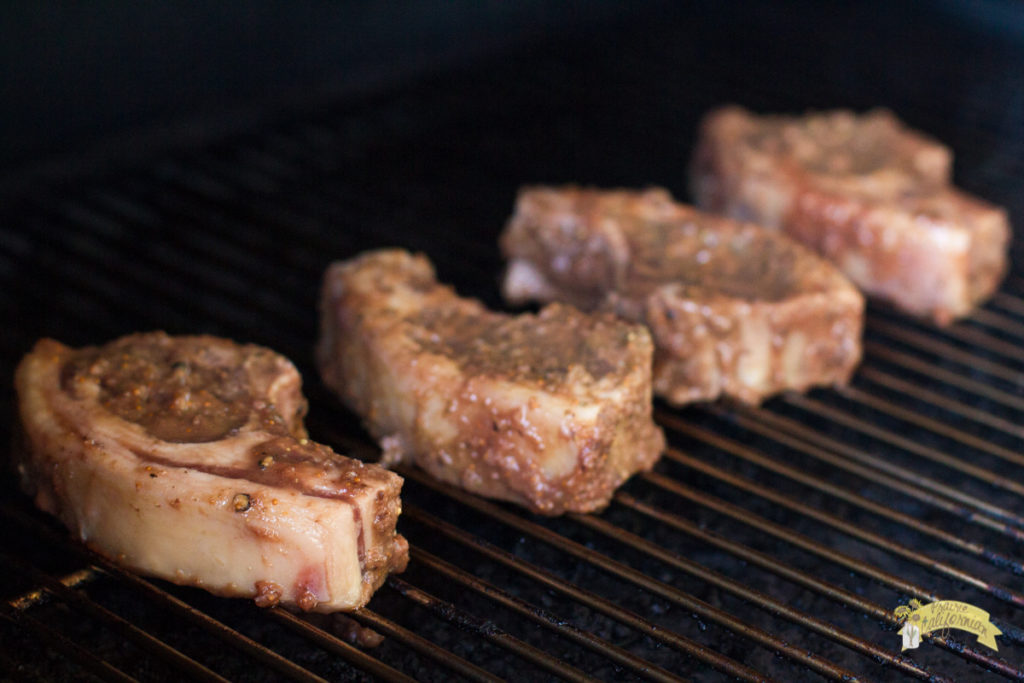 Balsamic Fig Lamb Chops
2016-11-02 11:15:47
Serves 4
Balsamic vinegar, lots of garlic, figs, honey, and some spices make up this lamb chop marinade
Ingredients
4-6 figs (I used canned, you can use fresh or even dried)
1/4 cup balsamic vinegar
1/4 cup water
6-8 cloves of garlic
2 tablespoons honey
1 tablespoon extra virgin olive oil
1/2 teaspoon dried thyme (1 teaspoon fresh thyme leaves)
salt and pepper to taste
Instructions
In a food processor, combine all ingredients and pulse until pureed. Coat lamb chops with marinade and marinate 12-24 hours.
For optimal results, grill lamb chops until medium rare (120 degrees F), serve, and enjoy!
Notes
This made more than enough marinade for 4-6 lamb chops
Prairie Californian https://prairiecalifornian.com/
This post is part of my Thirty Days of Food series where I am writing about food and farming for the entire month of November, to find out more about it all or how to follow along, visit my Thirty Days of Food page to find more great recipes with farmer features!