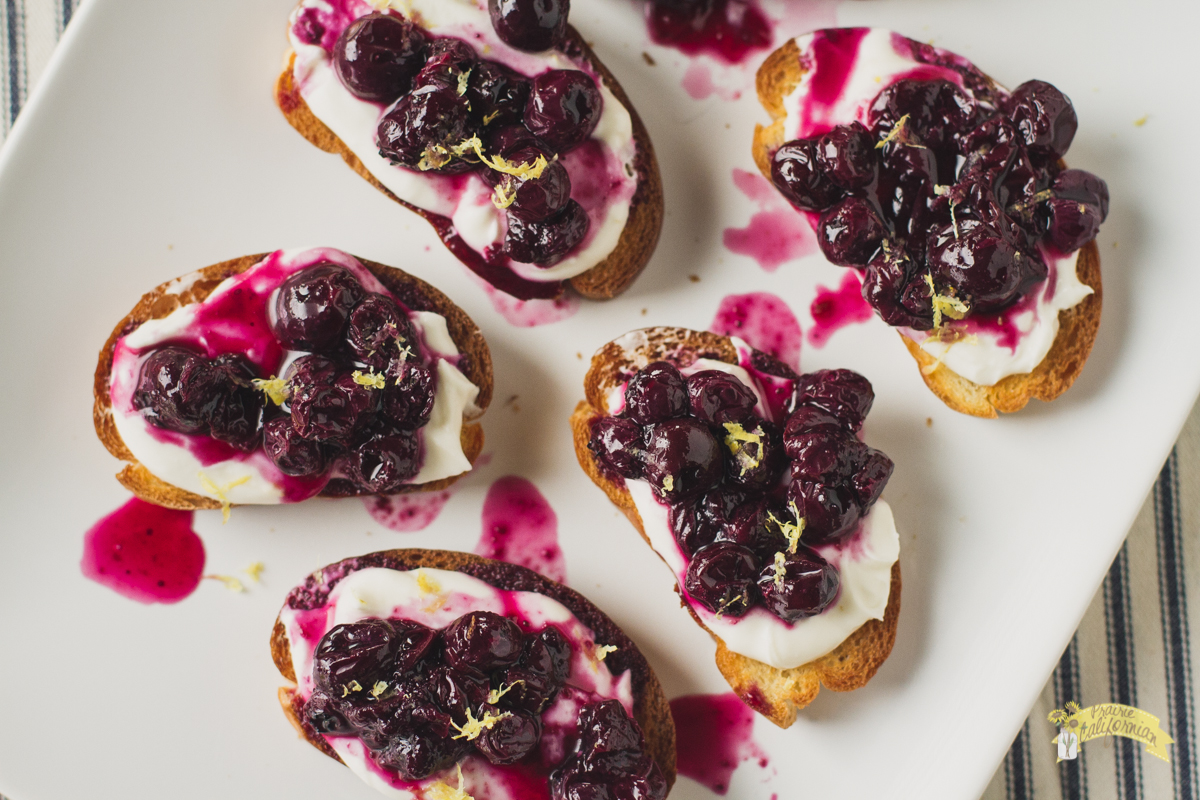 I, personally, love goat cheese. But I've found that goat cheese for most is an acquired taste. It can be tart and not everyone enjoys that. Hopefully this recipe will tame down some of that tanginess that can come with it and add a little sweet into the mix. Top it with some pickled blueberries and you've got an appetizer that looks fancy but is in reality simple! Today we've got Stephanie with us. What started out as a 4-H project for her as age twelve has now evolved into a family business and passion.
STEPHANIE ROVEY
Northeast Oregon
Are there any differences between your farm now and when you were a kid?
Traditionally, growers have been so accustomed catering to our buyers and co-ops instead of our end users. We have learned to communicate more with end users and create transparency for what they don't understand.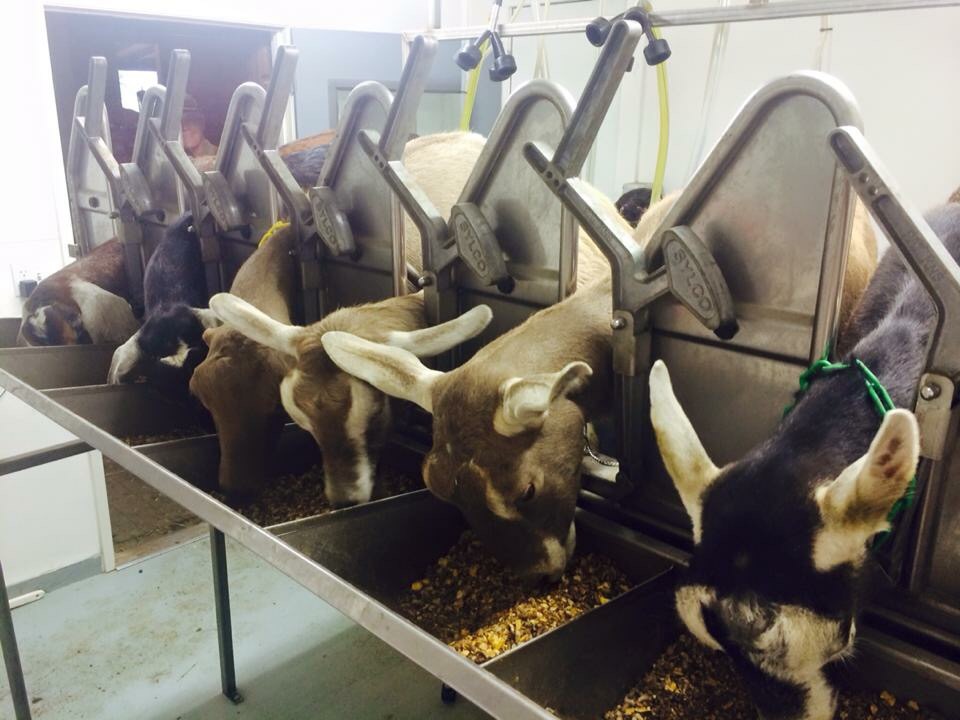 Who farms with you and what are their roles?
My husband Byron and our 5 sons ages 11-3.
What has been the most satisfying part of farming for you?
There is a satisfaction and joy beyond words of knowing that we feed the people of this nation. We work everyday, year round so that others do not have to grow their own food. We have no weekends, no days off, but we own our passion.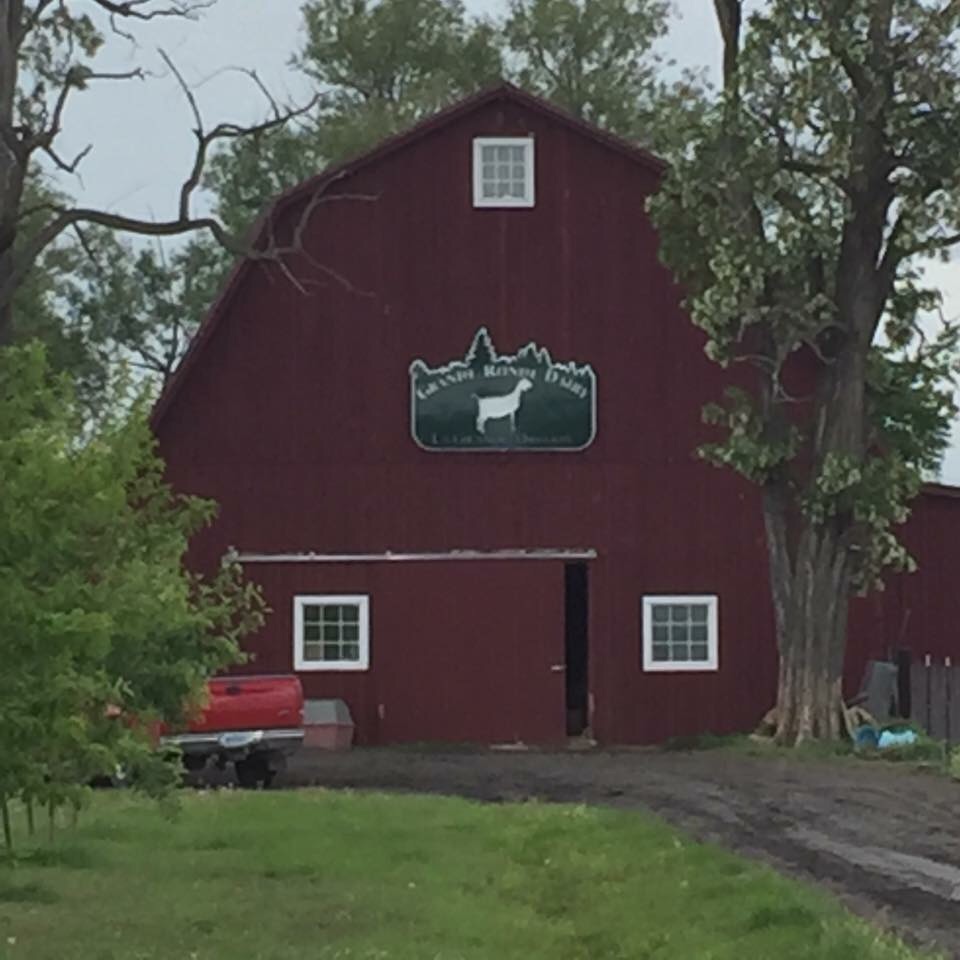 What is one thing you'd like to get across to the general public about what you do?
We are passionate about food production for this country. if you have questions about food production ask a farmer, not a social media mogul or Google. We love to share our stories!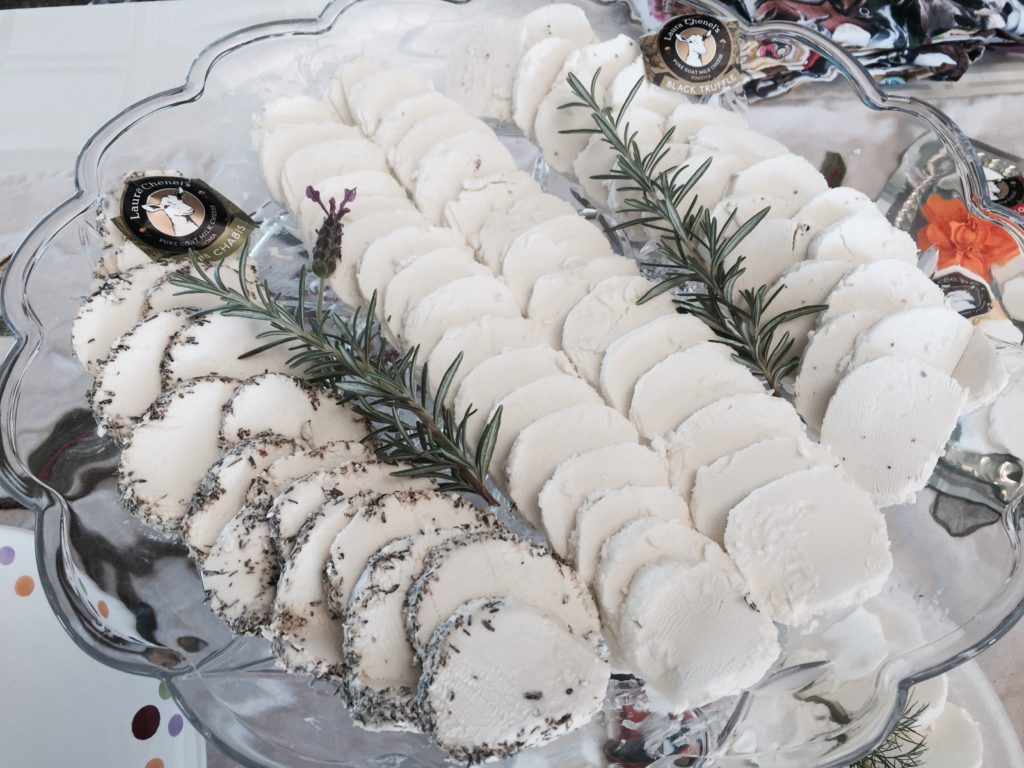 Any memories you want to share about this feature ingredient?
I began raising Nubian dairy goats as a 4-H project at age 12. Twenty Five years later we milk 250 does and provide 10 jobs to hard working women in our valley. These goats provide milk for cheese.. But also work, pride, and purpose.
You can find more from Stephanie on their website Grande Ronde Nubians.
I used Megan from The Beef Jar's recipe for pickled blueberries for this (recipe below), but I think any kind of fruit topping would be delicious over the top of this honey creamed goat cheese! Feel free to experiment! I just loved the gorgeous color the pickled blueberries added to the goat cheese and crostinis.
Honey Goat Cheese Crostini with Pickled Blueberries
2016-11-10 14:31:29
honey creamed goat cheese with pickled blueberries on crostinis
Ingredients
4 ounces goat cheese
Approx 3 tablespoons heavy cream
1/2 tablespoon honey
1/2 teaspoon lemon zest
1 baguette, thinly sliced
2 tablespoons butter, melted
one small batch recipe of Pickled Blueberries
Instructions
Preheat your oven to 425 degrees. Brush the baguette slices with the melted butter and lay on a baking sheet. Bake 3-5 minutes, flip over, and bake an additional 3-5 minutes or until golden brown.
With a handheld mixer or stand mixer, add the goat cheese, honey, and lemon zest. Add the whipping cream 1 tablespoon at a time until desired consistency is achieved.
Spread the whipped goat cheese over the crostinis, top with pickled blueberries, and serve immediately!
Prairie Californian https://prairiecalifornian.com/
Pickled Blueberries
2016-07-30 16:10:55
pickled blueberries from The Beef Jar
Ingredients
1/2 cinnamon stick
1/4 teaspoon whole cloves
1/4 teaspoon allspice berries
1/3 cup red wine vinegar
1 pint blueberries
1/4 cup sugar
1/4 cup brown sugar
Instructions
Place the first 3 ingredients into a cheesecloth square, to make a spice sachet. Put into a small saucepan with the vinegar. Bring to a simmer over medium heat; cook for 5 minutes.
Stir blueberries into the saucepan, and cook until heated through, about 5 minutes. Gently shake the pot. Do not stir or you will break the berries.
Remove from heat, cover, and let stand at room temperature for 8 to 12 hours.
Strain berries from the liquid and remove the spice sachet.
Place berries to hot, sterilized canning jars. Return vinegar (and blueberry juices) to the saucepan and place over high heat. Stir in the white and brown sugars; bring to a boil. Boil until thickened, about 5 minutes.
Ladle hot syrup over berries, leaving 1/2 inch headspace. Process for 15 minutes in a boiling water canner. I like to give them a week to really pickle before I eat them.
Notes
This recipe yields two half pints
Prairie Californian https://prairiecalifornian.com/
This post is part of my Thirty Days of Food series where I am writing about food and farming for the entire month of November, to find out more about it all or how to follow along, visit my Thirty Days of Food page to find more great recipes with farmer features!