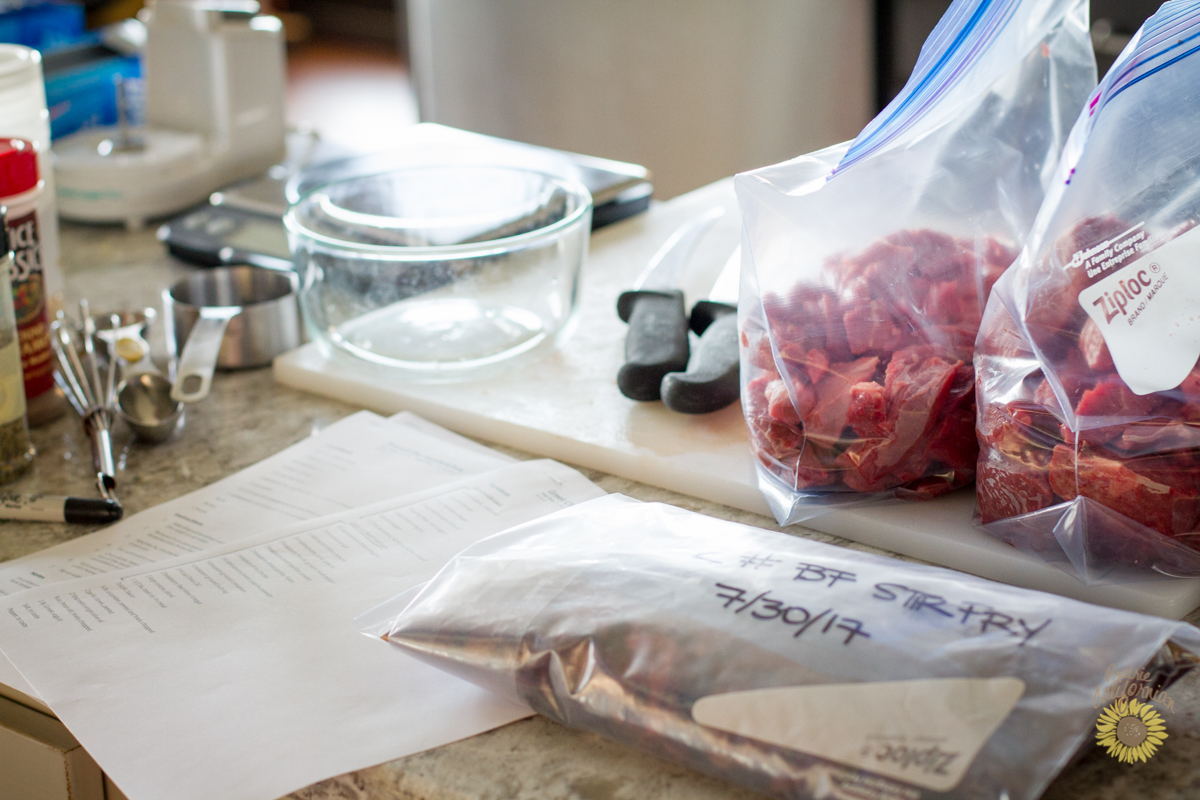 So I guess you could say that nesting has finally taken over… The past two weekends I've spent cooking and preparing endless freezer meals for post-baby life. Like so much so, my husband had to have an intervention. Thankfully he has faith in my ability to cook post-baby, even if I am skeptical. Either way, we are set with at least two weeks or more of meals in the freezer. Some of the meals are ready to bake or heat through and some of the meals are Instant Pot ready.
If you are new here, let me share my love of my Instant Pot with you… It wasn't always love at first sight. I purchased my Instant Pot during Black Friday after I saw the hysteria over them online. It arrived and it sat in my garage for a couple months. I will admit, I was fearful of it. I have memories of that clanging in my grandma's kitchen as she canned. The idea of a pressure cook intimidated me, so I just let it sit. Until one day I decided to get brave and try it out. Once I realized the Instant Pot was NOTHING like grandma's old pressure cooker, it has now become one of the most useful and most used tools in my kitchen. Seriously, my crockpots are collecting dust in my pantry.
Being able to have a meal that usually takes hours on the table in a fraction of the time has been a game changer for me. So part of the freezer meals I wanted to create was to take fresh ingredients and bag them up or marinate them for easy meals to make in the Instant Pot. Some of these recipes I envision could be thrown in the Instant Pot completely frozen and adjust the cooking time. Some of these recipes can be thawed and then cooked according to recipe instructions.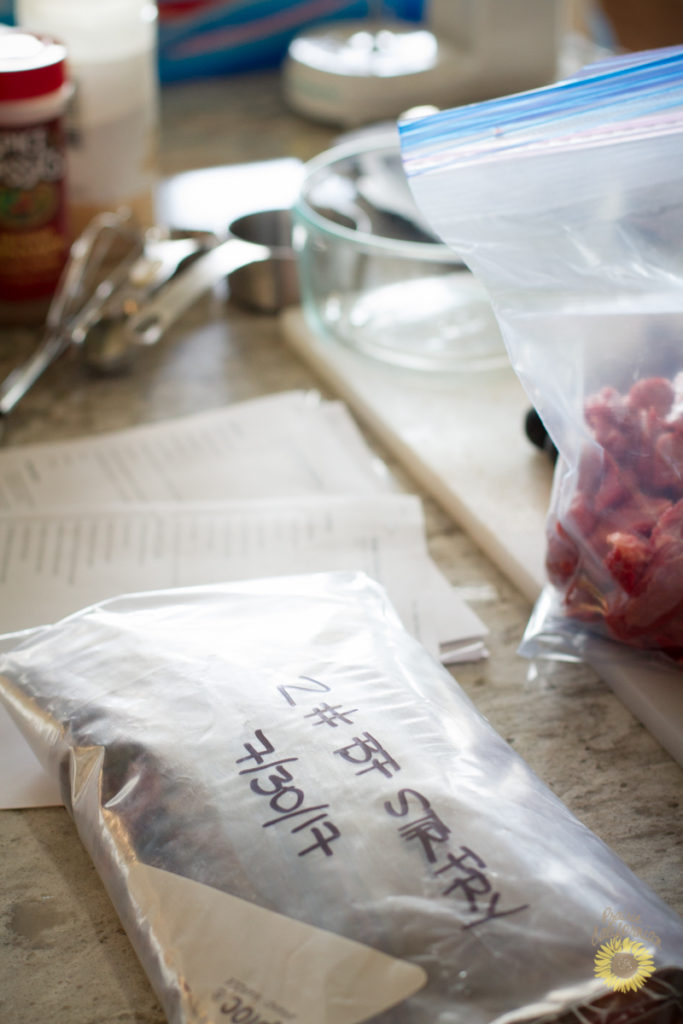 Even if you don't have an electric pressure cooker, these recipes could be used in a crockpot or traditional oven cooking method as well! They are adaptable to any method. The main concept is that it is easy and convenient to have meals ready to pull out of the freezer and cook!
While the idea of meal planning or freezer meal cooking seems intimidating, it really isn't that difficult. Especially this method of marinating and freezing raw meats to cook later on. There are a couple preparation steps that will make this process much more simple. These tips will also make cooking in general much more simple and less stressful, at least for me it does!
Make a Plan & Gather Recipes
Make a list of the recipes you are wanting to make. Print the recipes or make copies of them so you have them all in one place. For me, this is what works best versus having five cookbooks out and open and having to refer to each one. Sometimes this means that I am printing a duplicate of a recipe I already have, but having all the recipes in one place helps me immensely. Before I even begin with any food, I'll make any notes, mark down any changes I will be making to the recipes, or draw lines at what ingredients to start and stop at. I will also put the recipes in order that I want to make them. In this case, I started with beef to pork and finished with chicken.
Make a Grocery List
Once you have all your recipes gathered in one place, begin taking an inventory of a. what you have on hand and b. what you'll need to purchase. Starting with one recipe at a time, make a grocery list of the things you'll need to make that recipe happen. I do this process for my weekly meal plans (when I actually do them). It helps me from having to make five trips to the store, instead I can make one trip and purchase everything I'll need for a given week of meals. Even though we live in a small town and the grocery store is five minutes from my house, I HATE having to make a bunch of trips because I forgot ingredients. Making lists based off of each recipe helps cut that down, significantly!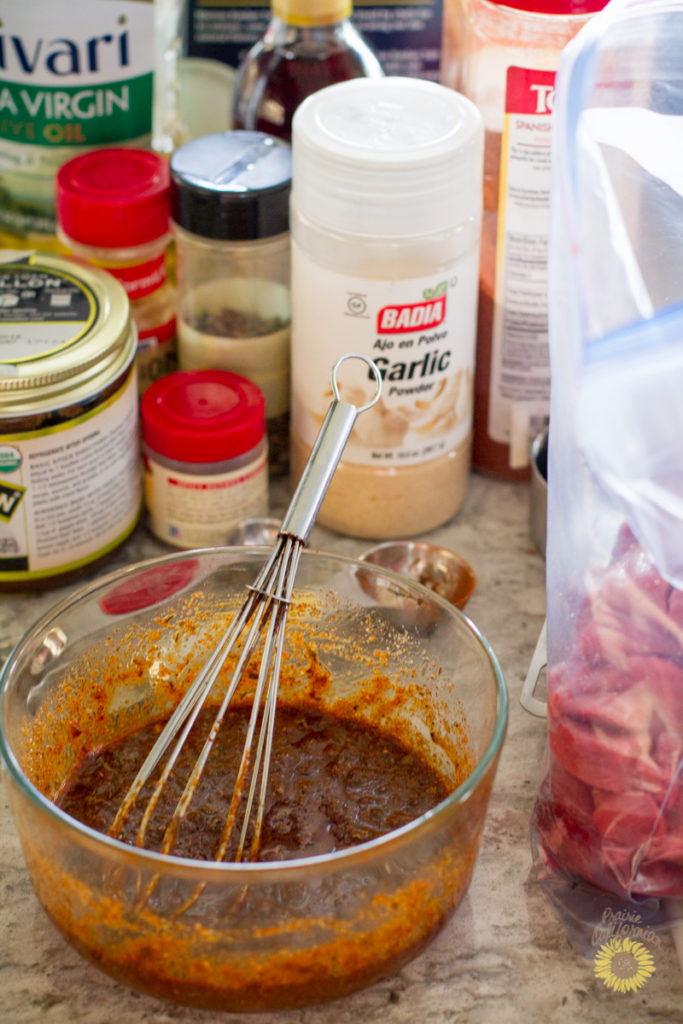 Gather All Your Ingredients & Tools Before You Begin
In cooking, this is known as mise en place (french for everything in place). What this essentially means is that even before you introduce any heat or open any ingredients, gather whatever you'll need for that recipe and have it out, on the counter, and ready to use. Going to need a certain spice, dig it out from the back of the cabinet. Going to need a specialized tool? Find it in that cluttered kitchen tool drawer. There is nothing worse than having your hands goopy and needing something you forgot OR burning whatever you have cooking while you are scrambling to find a certain ingredient. Yes this takes time on the prep end of things as well as adds time to the clean up portion of things, but it will keep you from running around your kitchen like a chicken with your head cut off trying to find what you need. Mise en place, just do it! You'll be a better cook because of it, I promise!
So what did I make?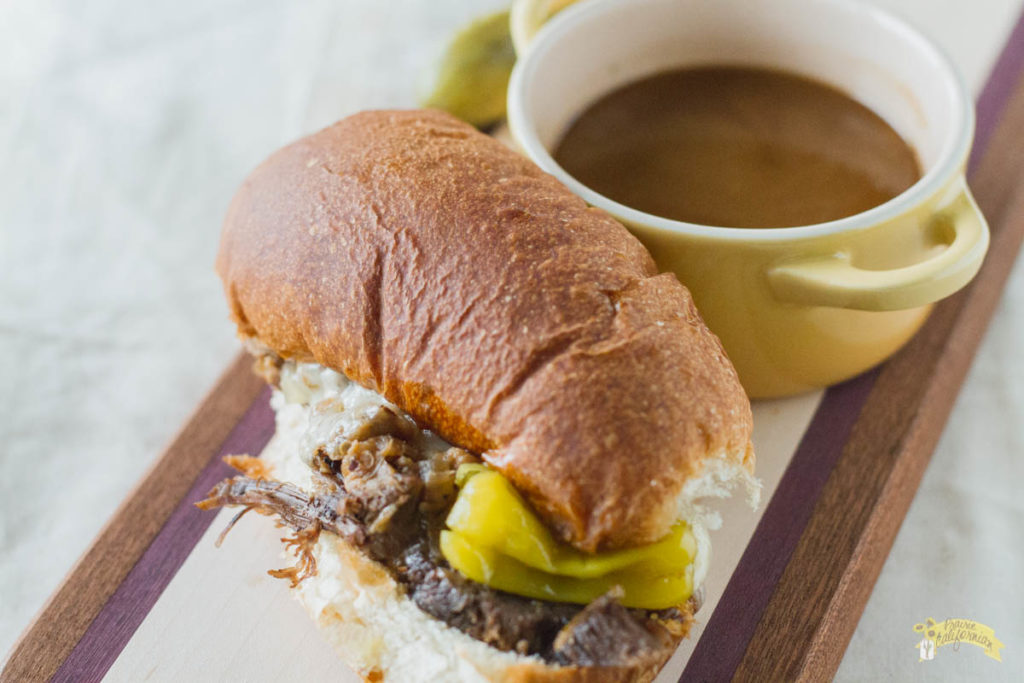 These french dip sandwiches have easily become a weeknight favorite in our household. And thanks to the Instant Pot, I can have them on the table in about an hour. For a freezer version of this, I simply chunked up the beef and put it into a large freezer ziploc. Then I mixed the onion, wine, pepperoncinis + juices, and au jus packet together and added it to the ziploc. I made a note on the bag to add the cup of water once I am ready to cook!
To make this one freezer friendly, I added the whole chicken breasts to a freezer ziploc and mixed together the rest of the spices and ingredients for the chicken. Once I am ready to cook, I will add the pineapple and mango. Instead of grilling this recipe, I plan on cooking the chicken and fruits in my Instant Pot to shred and use for various applications.
I made this recipe for a crowd when we were in Hawaii, it was an instant hit! I figured it would freeze well and would be awesome to have the chicken already marinated. We will probably grill these chicken thighs, but if you wanted some shredded huli huli chicken, you could put these into your Instant Pot. To make this freezer friendly, I added all the ingredients to a large ziploc, and done!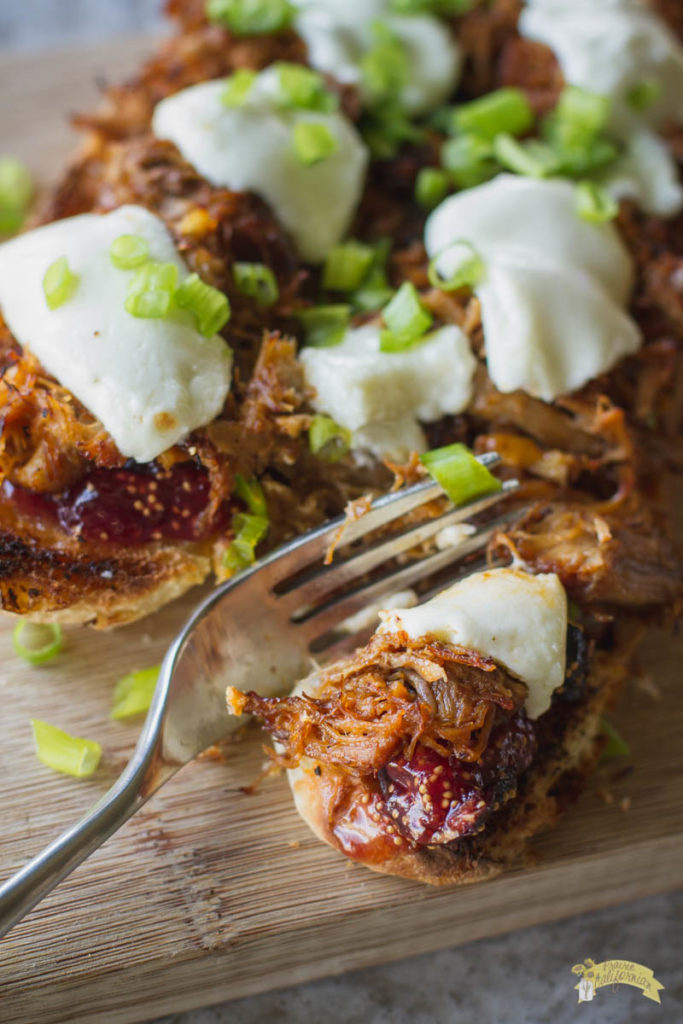 This recipe I make probably once a month. I just love having pulled pork on hand to use. I've made it with the sauce, without the sauce and every single way it turns out fantastic. To make this recipe freezer friendly, I simply chunked up the pork shoulder and put into a large freezer ziploc. I mixed up the sauce (no dry rub) and added it to the bag. I plan to thaw the whole thing, dump in the Instant Pot, and cook!
I stumbled across this Mexican chicken recipe and wow, it is fantastic! Especially paired with the smothered burrito recipe it recommends! While the recipe is written for a slow cooker, I regularly make this in my Instant Pot. To make this freezer friendly, I added all of the ingredients except the diced tomatoes. I made a note on the bag to add one can of diced tomatoes before cooking!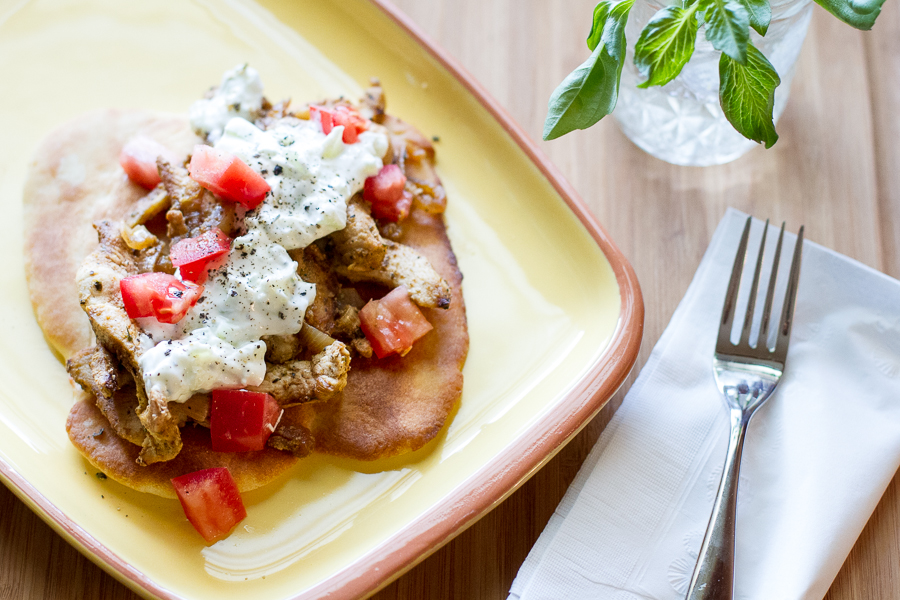 These gyros are one of my favorites, paired with a quick homemade tzatziki sauce. You can make the chicken or the beef freezer friendly. Simply put all the marinade ingredients into a ziploc and freeze. I also already chunked up my meats so they are ready to cook!
This is one of my favorite and standard stir fry sauces I have used over and over again in our household. To make the recipe freezer friendly, I sliced my beef into thin stir fry strips and added to a large freezer ziploc. I omitted the cornstarch from the sauce recipe and added it to the ziploc bag.
There were a million recipes I found that I could have used for these freezer meals, but I combined some of the most tried and true recipes we enjoy in our home, along with a new one or two to give a whirl. And this Momma-to-be is feeling way less anxious about what we will be eating once our little man is here! Even if you aren't expecting, these recipes would be great to have in your freezer for quick, weeknight meals without having to think about it. I may have to repeat this process again soon!