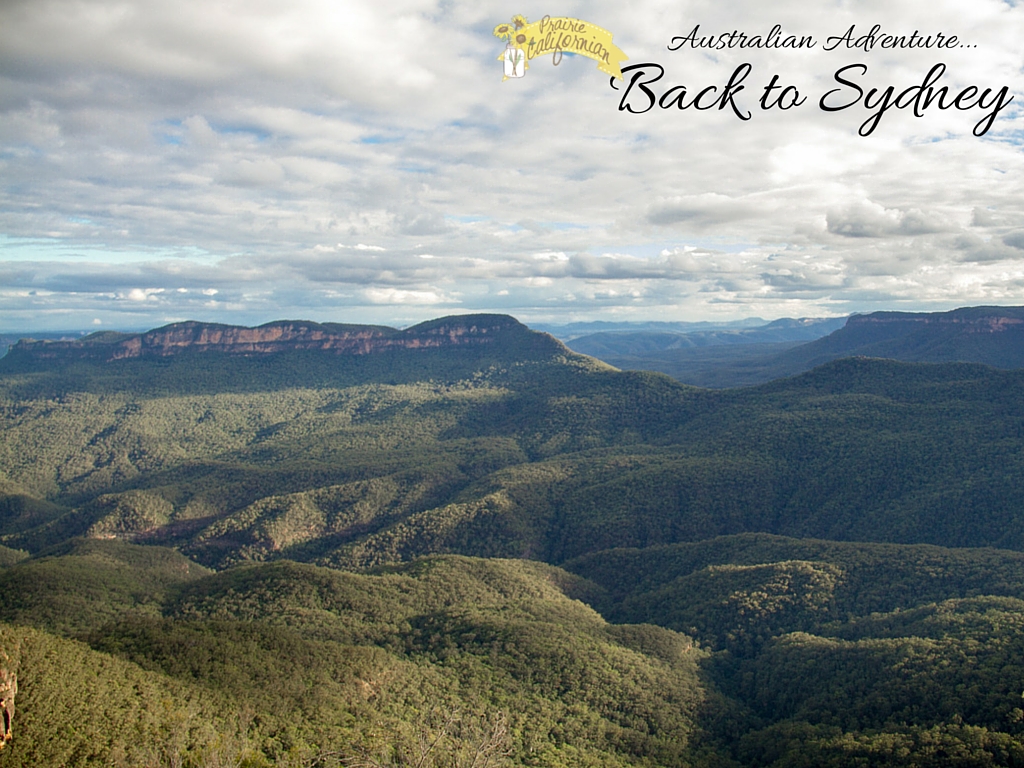 So last time we left off, we were in Victoria. For those of you who aren't great with Australian geography it's allllll the way in the southern part of Australia. And we had a couple days to venture back up to Sydney in time to fly home. Our trip back to Sydney was more fast paced than we had been driving previously, but we still took some time to stop and see the sights.
One of the things people told us we have to do is drive Mount Panorama in New South Wales. Now I am not a super race savvy person so I had to look this up. Apparently the Mount Panorama Circuit is the home of the Bathurst 1000 (think Nascar for Aussies). It is a 6.2 km (3.8 mile) long course that climbs up to about 174 m (570 feet) with a 16% incline slope. The craziest part of the whole thing is that it is on a public road that is closed for racing events. So pretty much, they run a Nascar style race on a public road course that winds up a hill and back down. Can you say CRAZY!?
Of course since the course is open to the public, we had to drive it. Twice. Mind you, we weren't doing the insane high speeds they run the race. Most of the record holders for the fastest laps on this course are somewhere around 2 minutes… I can't even imagine! Talk about precision driving! I filmed a little video of us driving the course taken from the section on top of the mount. Don't mind our dirty windshield.
I guess one of these days we'll have to make it back for the race!
As we continued on our journey, we ran into our first KANGAROOS! Before we went over there, we kept hearing from everyone how kangaroos are like deer over there. And to our surprise, we didn't see ONE until the day before we leave Australia. Oh the irony. I think the hubs almost crashed the vehicle when I shrieked when I saw them. Of course, we had to stop and watch them hop along.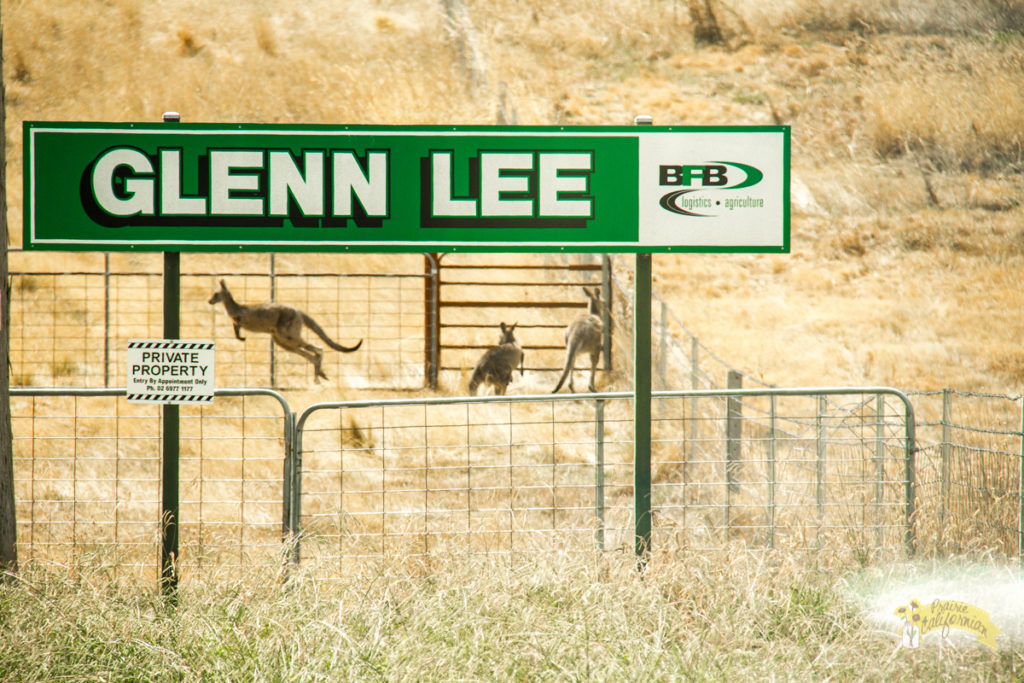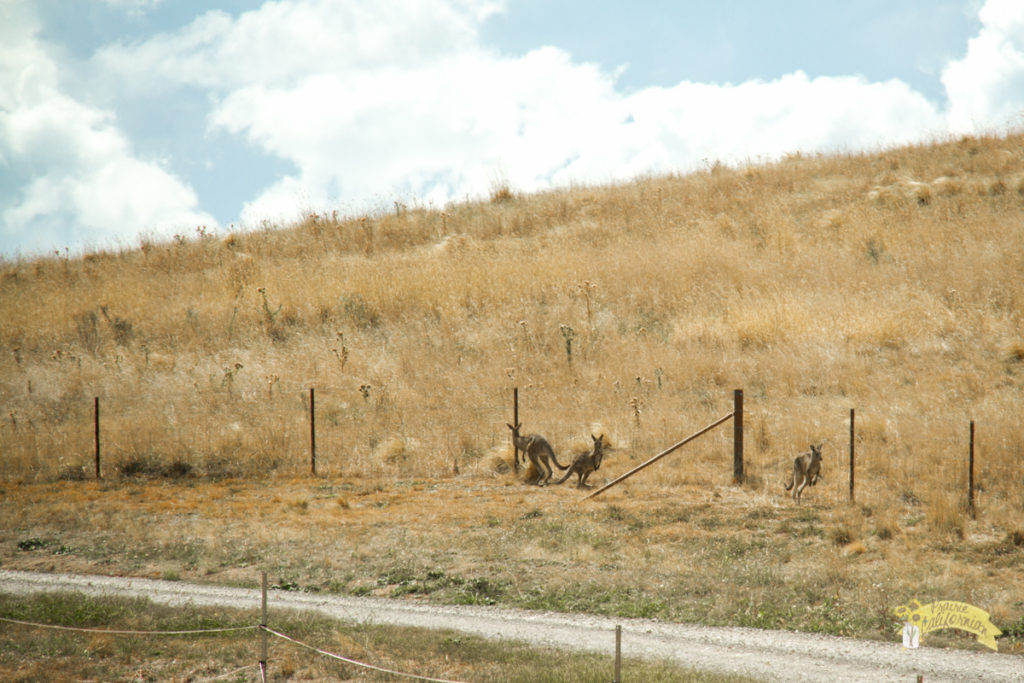 We drove through a lot of countryside, lots of farm land, lots and lots of sheep, lots of small towns trying to survive, and lots of small towns that haven't.
We stopped and had some really good pizza at The Oxley Wine Bar in Cowra, New South Wales. We also had to stop and pick up some souvenirs. Of course we had to get some boomerangs for my husband and I picked up some beet relish. Which I plan on re-creating here when I've got some fresh beets.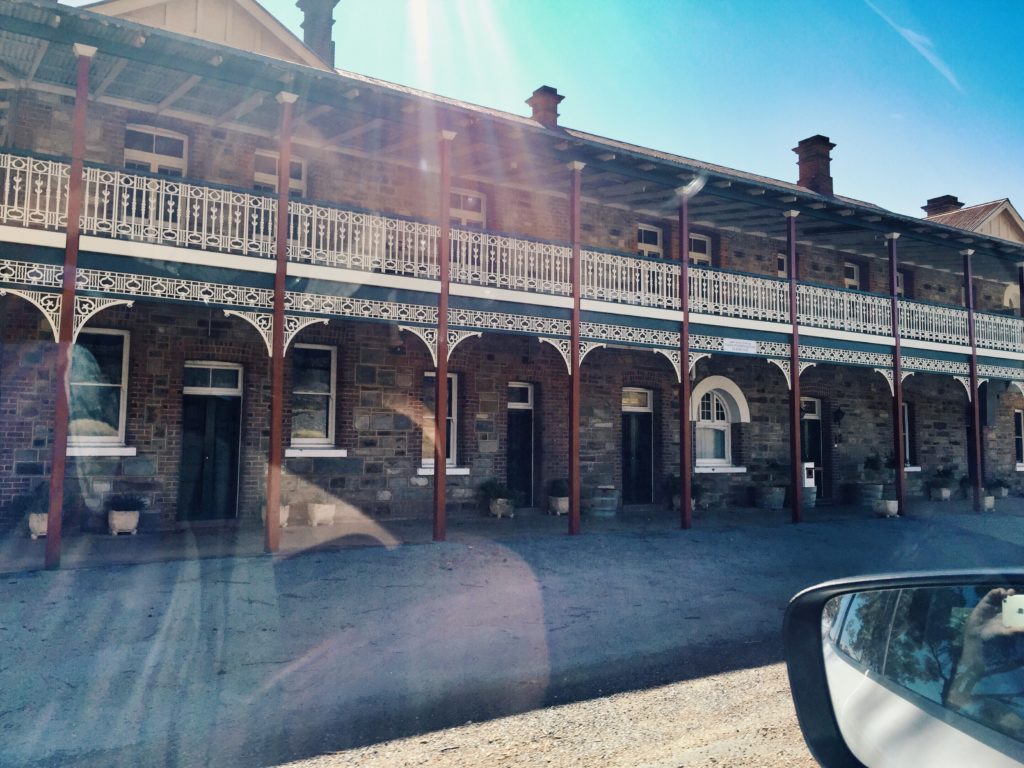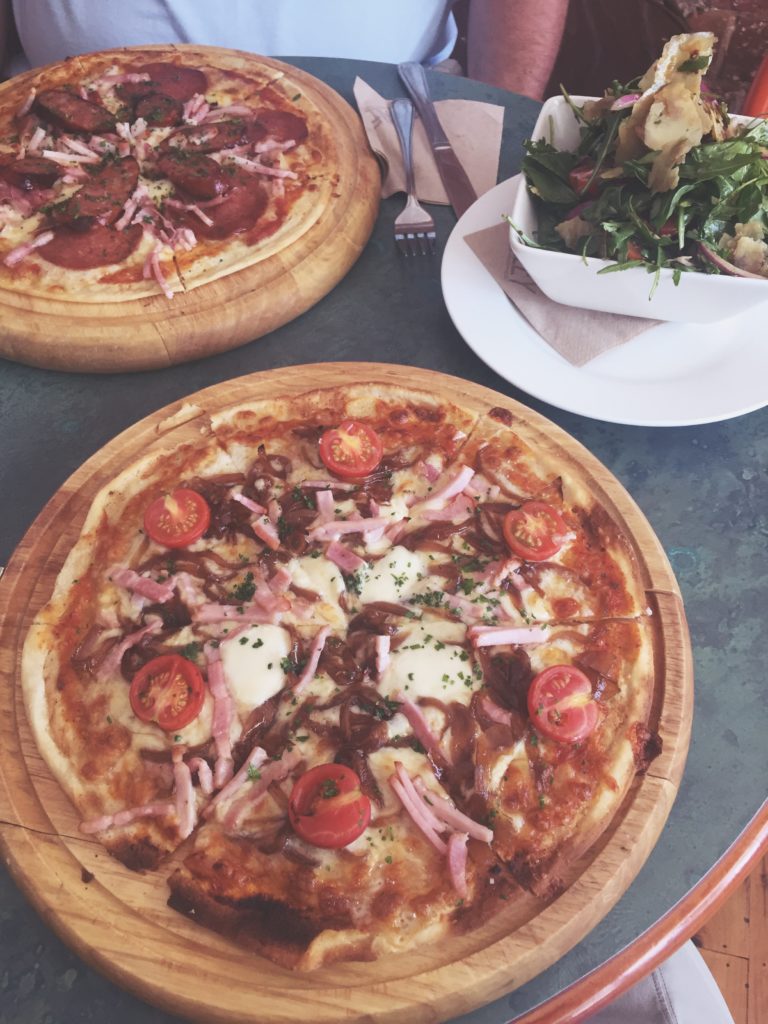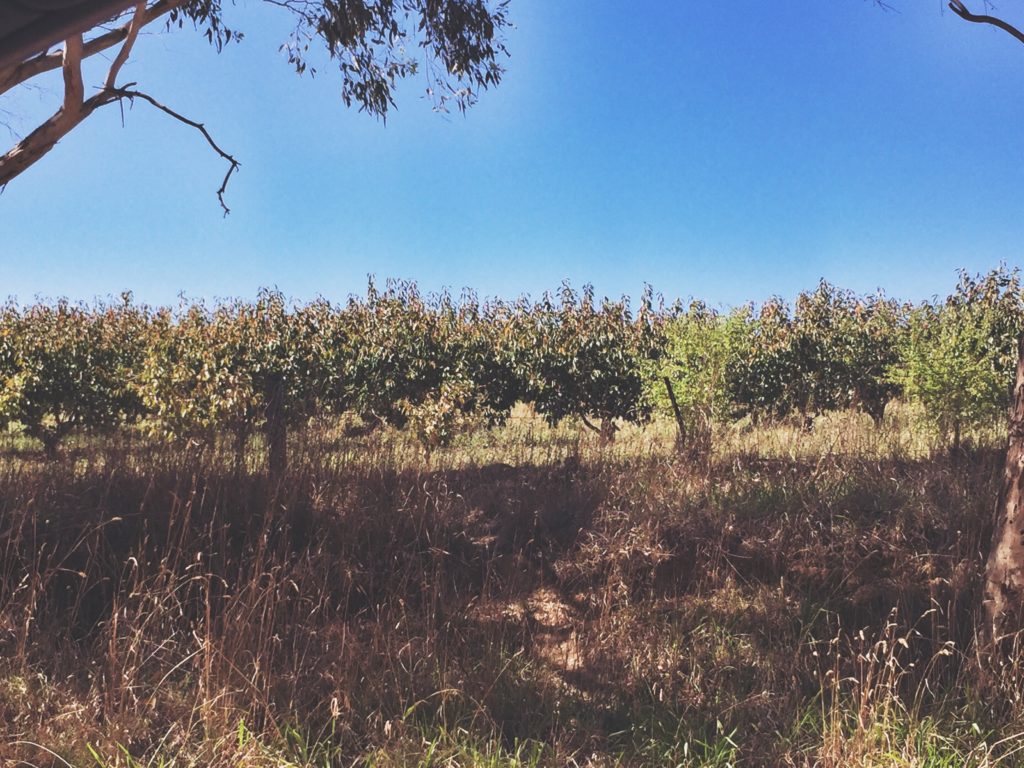 During one stretch of road we kept seeing livestock trailer after livestock trailer after livestock trailer, all loaded up with sheep. It didn't occur to us that there had to be a livestock facility close. Not a few miles down the road, I suddenly see a huge facility and tons and tons of sheep. The hubs turned around, we had to check it out.
We pull into the parking lot and take it all in. This is a beautiful facility with eight or ten loading docks for sheep. Of course there are semis everywhere backed up and loading sheep onto their trailers. I have my camera and am taking photos, my first thought is that we are going to get arrested because they'll think we are some animal rights people. My husband parks the car and gets out, walks right up to one of the guys standing there and starts talking… Just like that.
Soon they're in a conversation about livestock and farming and surprise, surprise commodity prices. Turns out the man was a livestock buyer there for the big sale they had just finished up. He was full of all kinds of information and answered all of our questions. Honestly y'all, people in Australia are so NICE. He told us to drive around and check things out, so naturally we did.
It was amazing to watch the dogs work the sheep and separate out so many to load onto the trucks. The truck driver stood near the entrance to ensure that only so many sheep could go on at once. Sheep are a herd animal, they like to follow so potentially you could have quite a problem on your hands if you let them all just go and load in at once. For the most part, the sheep seemed calm, quiet, and just walked right onto the trucks.
Much like learning all about farming in Australia, it was super neat to experience a part of life we are so familiar with in our part of the world, happening halfway across the world. It reminds you that even though we may be oceans away, we are all still the same. We are all still people with jobs and lives that revolve around many of the same things.
Okay, enough being philosophical about a sale barn!
From here we headed into what is called the Blue Mountains. It is basically what separates Sydney and further inland. It was a super neat place with TONS to do. Lots of little shops, quaint little places to stay. From what it seemed, it looked as if lots of people that work in Sydney live up there and commute to work. They had a passenger rail that was jam packed as we were driving through right around the time everyone would have been getting off work.
The Blue Mountains were GORGEOUS. What a spectacular sight. Australia was so diverse, it was unreal. I am so glad we got to experience so much of it.
So far on this journey, we didn't really make any solid reservations or plans besides our first nights in Sydney and for the conference… Well, this turned out to be a huge mistake. We are still not really sure what was going on in and around Sydney the day we flew out but LITERALLY every single hotel within an hour radius was booked. We called. We checked Orbitz. There was a $500 room in Sydney, that was it! It was one of those moments you're like… I can't even believe this is happening…
Luckily, we found a room about an hour and 15 minutes south of Sydney and we told the man on the phone, DO NOT GIVE IT SOMEONE ELSE!! HA! Turns out our trip down there it poured rain the whole time. You can say it was a great memory of marital bonding. But we made it, we got the room, and I think we ended up eating Maccas (McDonald's) for supper. It was the only thing open when we got there.
The next morning, we headed out for the airport and made our way home!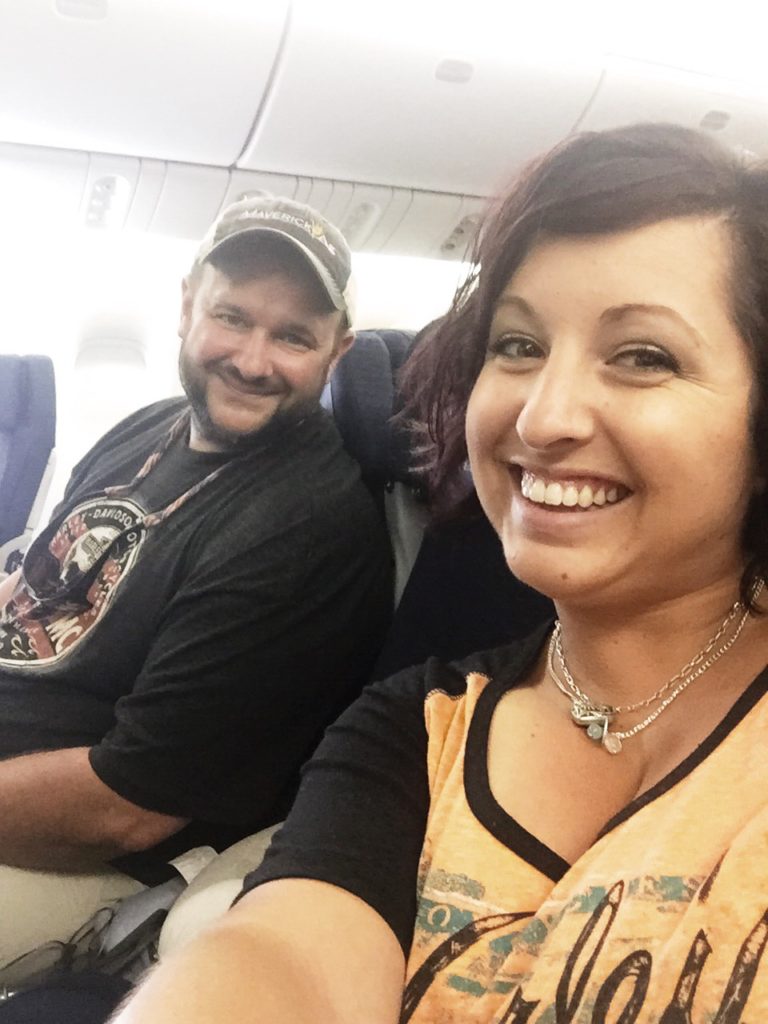 If I had to find one word to sum up our trip to Australia, it would be incredible. It was truly incredible, from the landscapes to the beaches to the PEOPLE. The people are some of the best you'll ever meet. Honestly there aren't many places Mark and I have been in this world thus far that we say "we HAVE to go back", but we WILL visit Australia again in our lifetime.
Mark keeps joking our next trip will be an epic journey across the Outback… While I know he is kidding, part of me thinks he is serious too… What a story for the blog THAT would be!
Bottom line, if you get the chance to EVER go to Australia, DO IT! Guaranteed you'll want to go back!
You can check out our entire trip by visiting the links below: