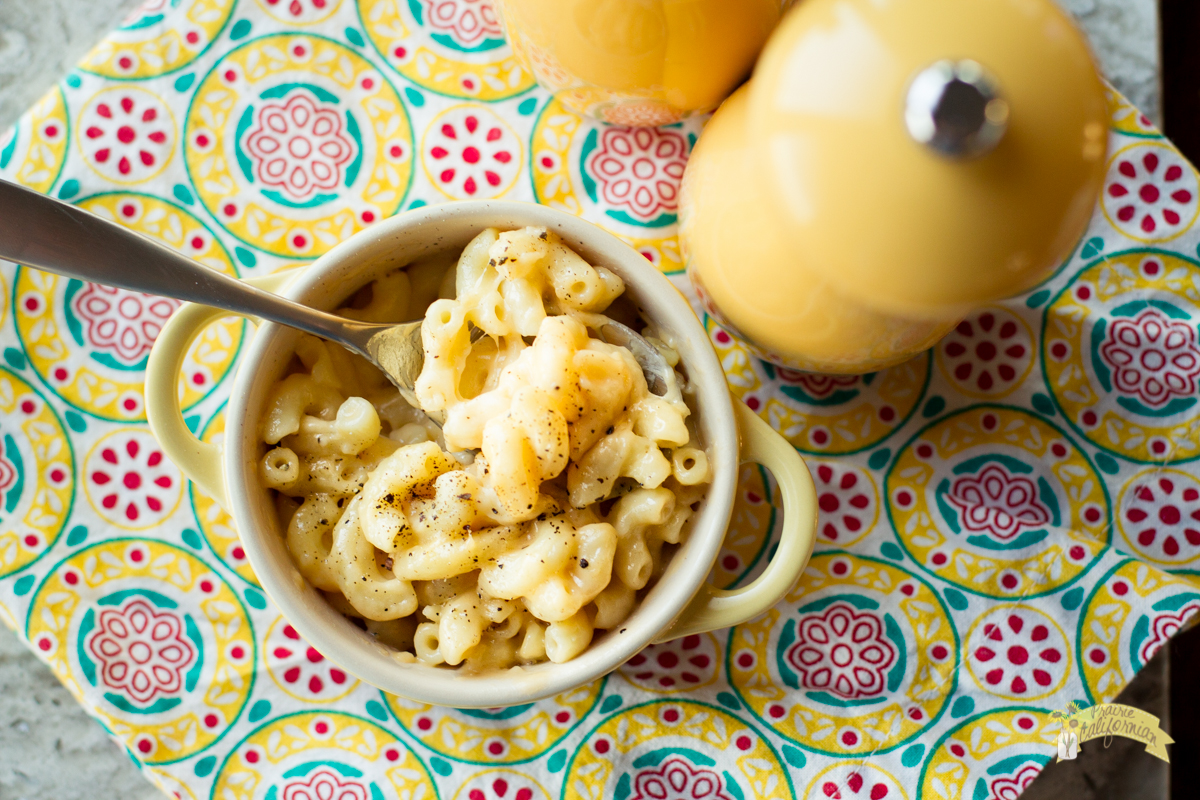 Before I moved in with my husband, I had never come in contact with that "fake cheese" substance called Velveeta. It freaks me out it's shelf stable, that ain't right. However, that handsome husband of mine has since woo-ed me with his bachelor cooking charms. And I gave in to Velveeta. If we are in a pinch and need a last minute side dish, we make what we call "cheesy noodles". Essentially, elbow macaroni and Velveeta. I refuse to call it mac & cheese because I wouldn't disrespect mac & cheese like that.
The other evening when I went to make some cheesy noodles, I realize we were out of Velveeta. So I decided to make a quick version of stovetop mac & cheese, without the roux and all in one pot. And so this stovetop mac and cheese was born. Honestly, it was super simple and beats the heck out of the boxed stuff!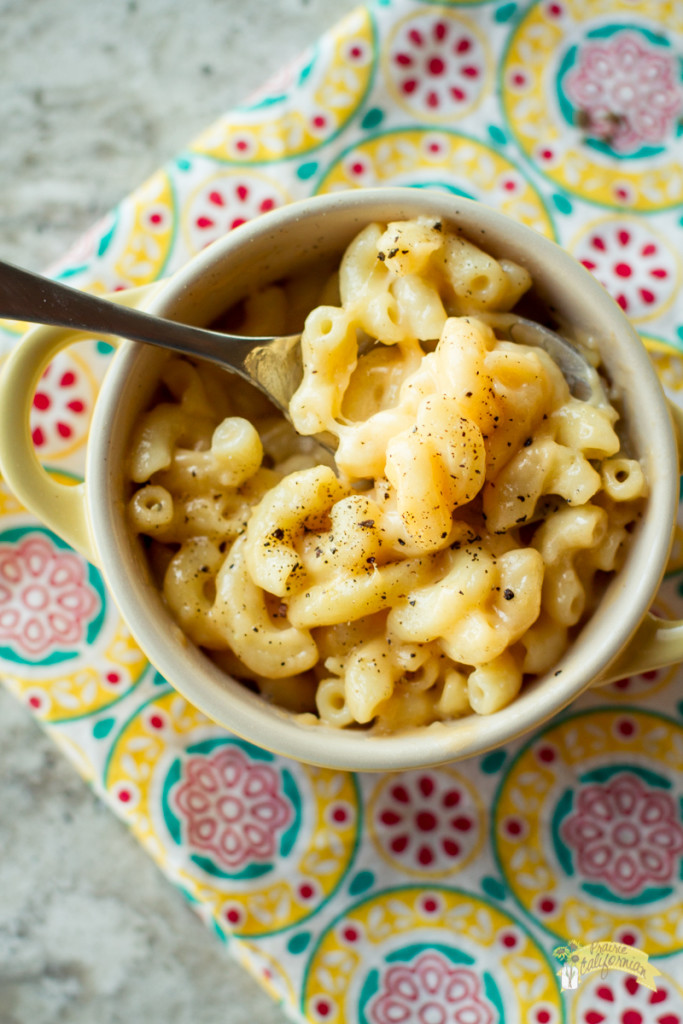 I simply used the cheeses I had on hand: mild cheddar, sharp cheddar, and mozzarella. But feel free to use any combination of cheese. I also think adding some vegetables like broccoli or peas into this would be fantastic. Also a great way to get non-veggie eaters to eat them!
Stovetop Mac & Cheese
2016-03-01 12:41:18
Serves 4
simple and quick one pot stovetop mac & cheese
Ingredients
2 cups pasta
1 cup milk
1/2 cup heavy cream with 2 tablespoons flour whisked in
3 cups shredded cheese, I used cheddar and mozzarella
salt, pepper, and mustard powder to taste
Instructions
Cook the pasta in well salted boiling water until the pasta is al dente. Drain and set aside.
To prepare the cheese sauce, heat 1 cup of the milk in a medium saucepan over medium heat. Whisk together the 1/2 cup of cream and the flour, making sure there are no lumps. Once the milk is warm, but not boiling. Add the cream and continue whisking gently until the mixture thickens.
Reduce heat to low and add the cheese. Stir in the salt, pepper, and mustard seasoning.
Add the pasta to the saucepan, stir well to coat. Cook for 3-4 minutes or until creamy.
Serve and enjoy.
Adapted from The Kitchn
Prairie Californian https://prairiecalifornian.com/