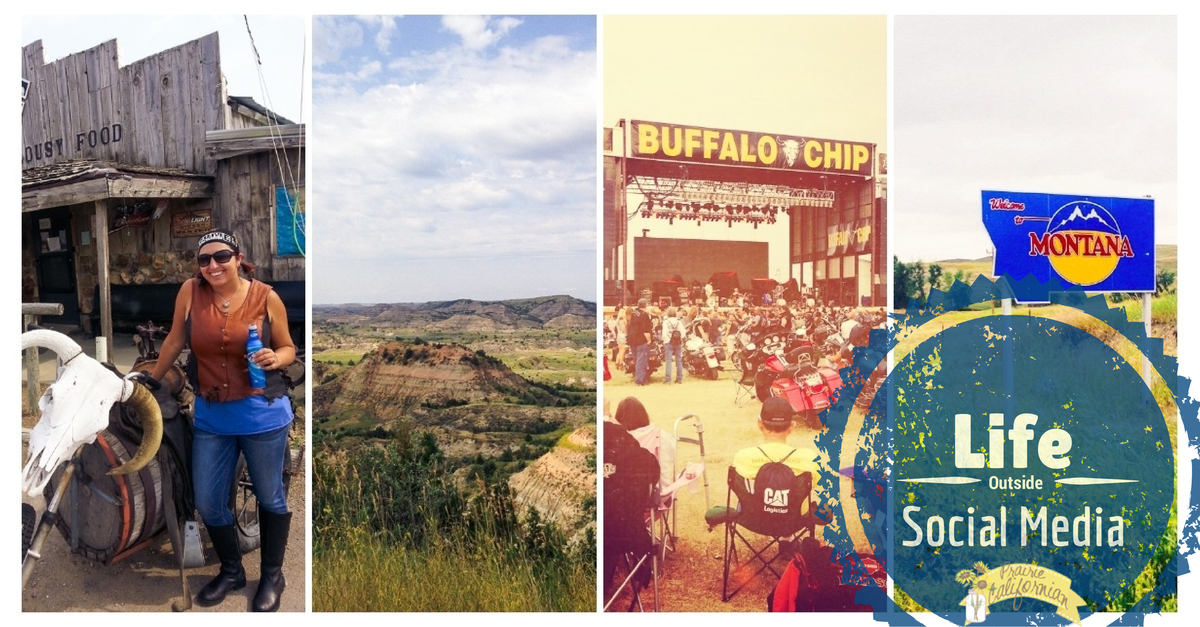 Social media has been an amazing thing in my life. I met my husband thanks to social media, I've formed some of the best friends I could ask for via social media, I have made a name for myself via social media. Social media has given me more blessings than I can count. But sometimes I let social media run my life. It feels like the end of the world if I don't get "insert type of post here" up or if I don't respond to "insert name here"' comment or if I don't engage on a certain popular thread.
But no matter how important social media becomes in my life, social media isn't life. Life goes on outside of social media. Sometimes a weekend in crappy cell phone reception areas and living without wifi is exactly what you need to remind you. Social media is indeed important, but experiencing life and making memories pales in comparison. Sometimes I forget that.
My husband and I took off Sunday for a spur of the moment ride on the Harley. We packed up within a day's notice and headed out. We didn't really have too many solid plans which is highly unlike us. We are trip planning kind of people. We had an amazing long weekend consisting of the musical in Medora, wild times at Sturgis rally, and riding through the middle of nowhere West with my husband. The stories I could tell about the weekend was one for the books, there was lots of thinking, lots of laughs, and lots of memories made.
It was life. In the best form.
We started the trip off in Medora, North Dakota. The Badlands. If you've never been, I HIGHLY recommend it. It is worth the trip. We did some planning ahead and booked tickets for the Medora Musical and Pitchfork Fondue. What is pitchfork fondue? It is where they fry steaks on pitchforks! You enjoy your meal overlooking Theodore Roosevelt National Park. It's an experience unlike any other.
Once you are done eating, you head down into the outdoor amphitheater for the Musical. The Medora musical is celebrating 50 years of being in production. I don't know what else to say about it besides it is seamlessly done. The costumes, the set, the lights, the music… it's all spectacular. And this year no exception. They celebrated 50 years with a bang! If you have a chance to make it to the 50th anniversary this year, do it. No questions asked!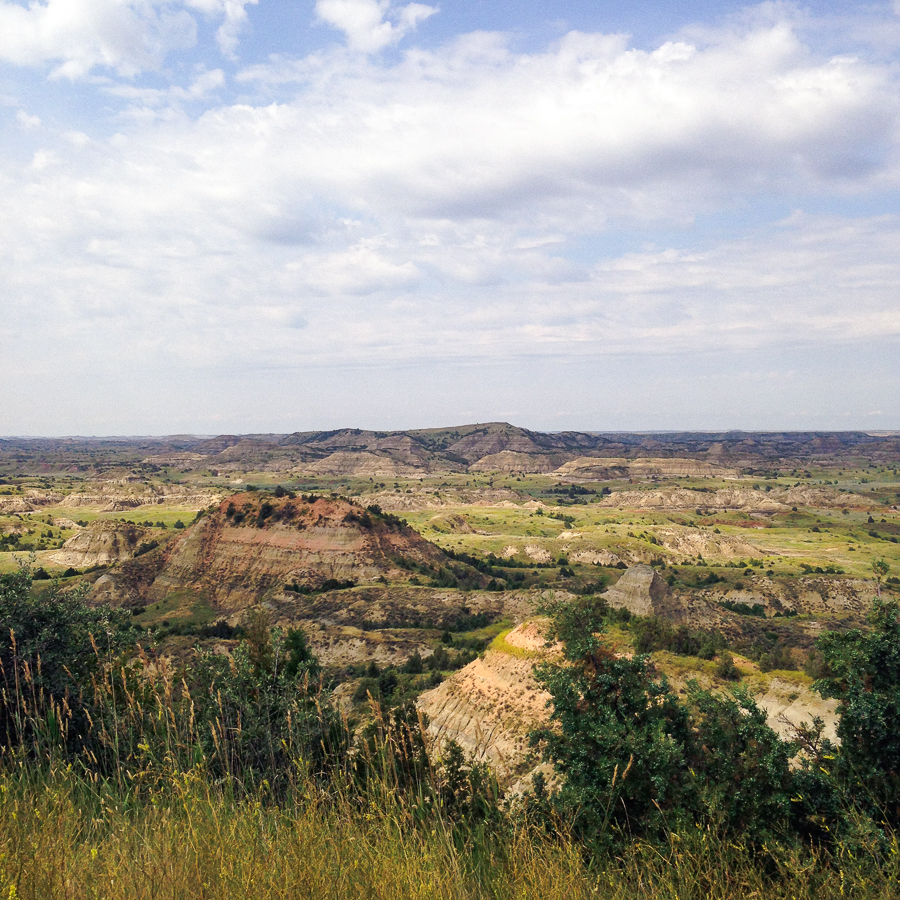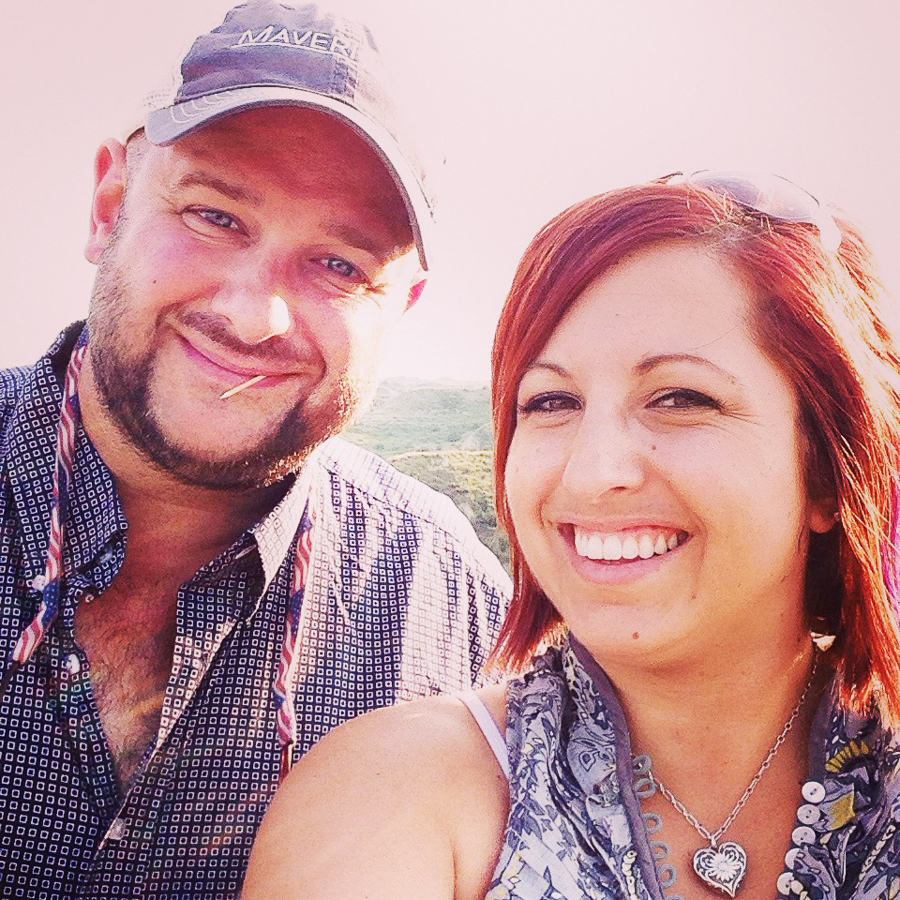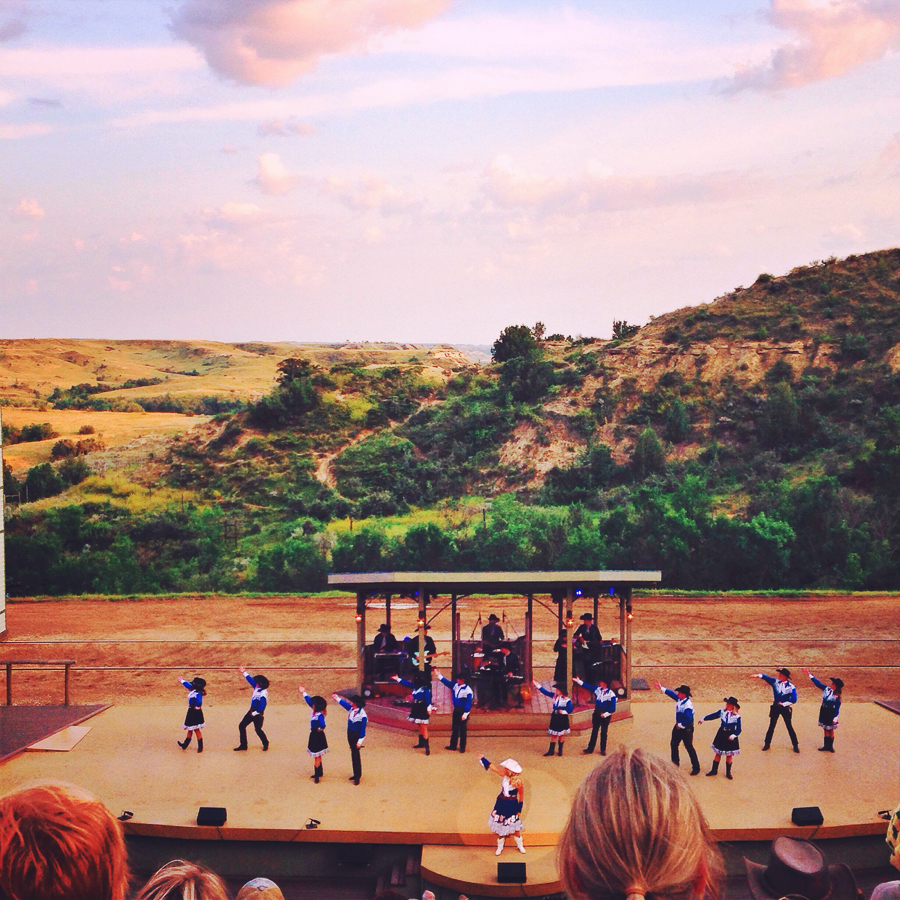 After our evening in Medora, we headed to South Dakota. Sturgis to be exact. Some friends of ours and my husband's long time Bike Rally buddies were taking a motorhome down and invited us down. We rode through four states that day. From North Dakota to Montana, Wyoming, and then South Dakota. We drove through the bottom part of oil country North Dakota to literally no man's land Montana. We drove through towns that had once been bustling epicenters for the old West, who now are basically abandoned. Beautiful old buildings boarded up, vandalized, and falling down. Each one with its' own history and story, many of them sites of historical gun battles and other parts of our history in the West.
We enjoyed food and drinks from local, hole in the wall bars and diners. It's one of my favorite parts of our Harley trips. We always stop at the coolest places, the places that look run down on the outside, the places where the locals go. And sometimes you find some of the best food. It's like our own personal edition of Diners, Drive-ins, and Dives… except we travel on two wheels. Also, check out that pretty awesome purse I found.. I couldn't bring myself to buy it. Seriously, a coyote head on a purse?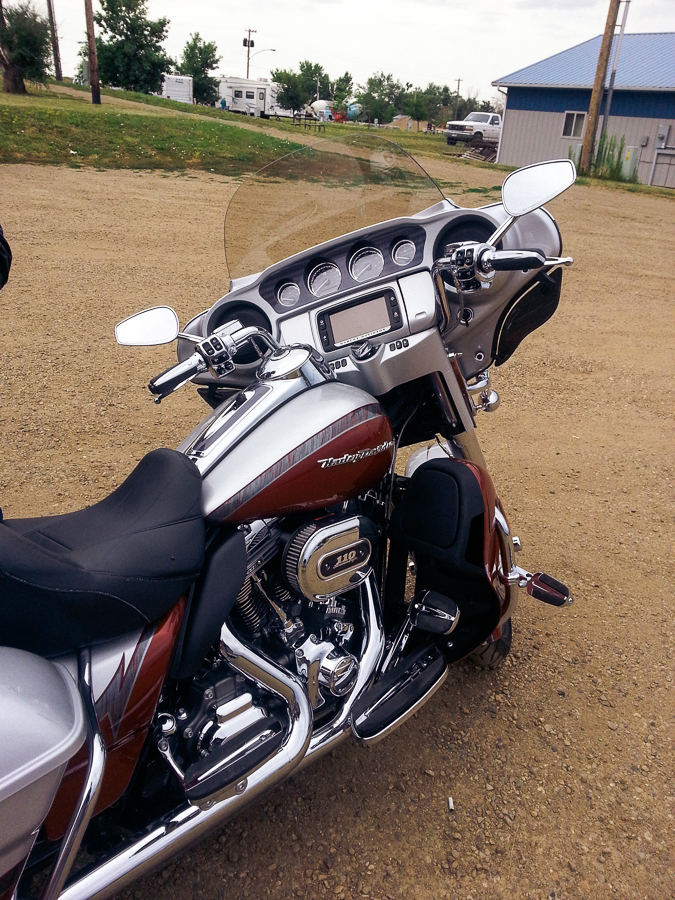 Finally we ended up in Sturgis for the Sturgis Bike Rally. For those of y'all who have been, you know what it is like. For those who haven't been… I don't know how to describe it besides it's an experience you have to have at least once in your life. It is more bikes, people from all walks of life, and sights than you could ever quantify into words or the imagination. We enjoyed the evening at the Buffalo Chip and saw Zac Brown live! Zac Brown isn't my favorite, but Lord can that man shred it on the guitar. His whole band actually are amazing artists. He put on an awesome show completely outside of his usual country Zac Brown style.
We enjoyed the evening with friends, drinks, live music, and lots of laughs. I am not sure what was more entertaining, people watching or the live music! 😉 Usually big events like that aren't my favorite thing ever because I don't really enjoy standing in line half the night. Lines to get in, lines to get out, lines for food and drink, lines for the bathroom. But I must say, they organize it fairly well that it was much easier than I expected. I guess after 74 years of practice, you get pretty good. I can't imagine what it will be like next year for the 75th anniversary!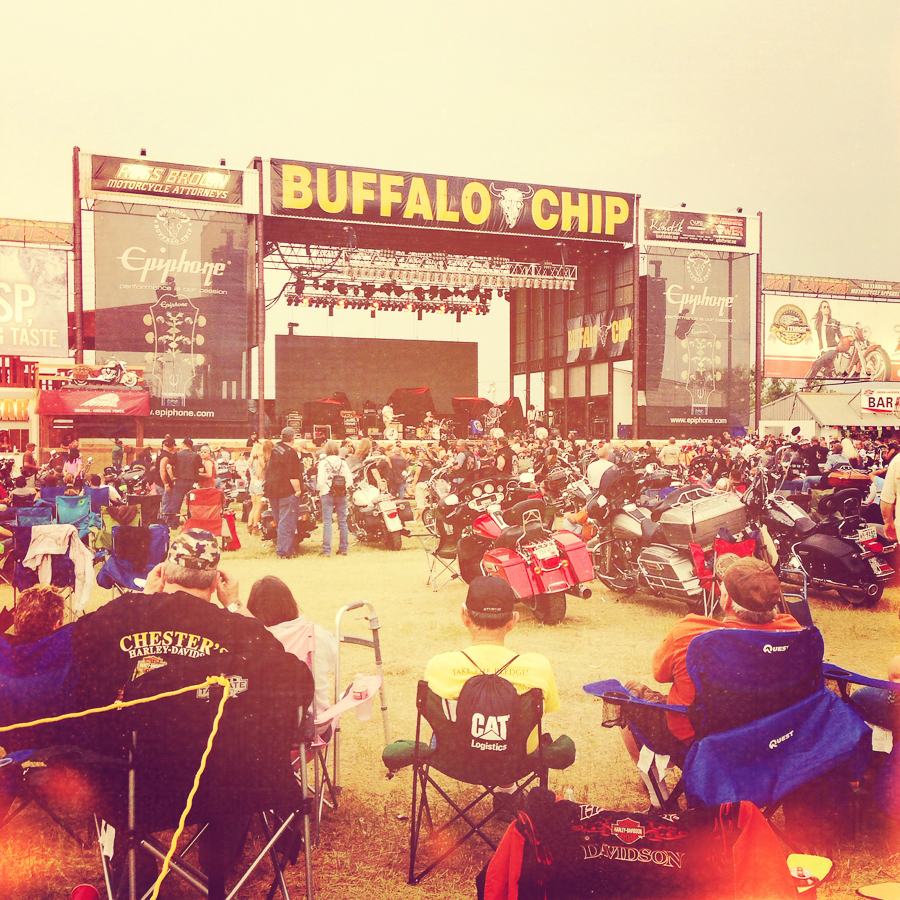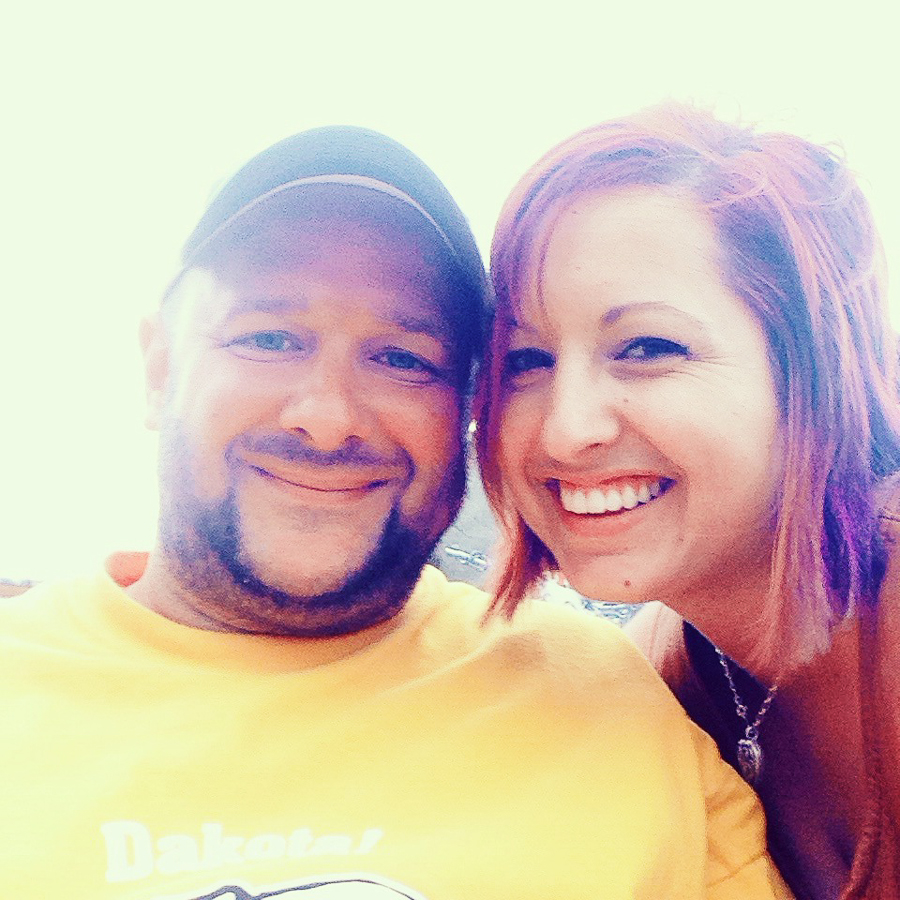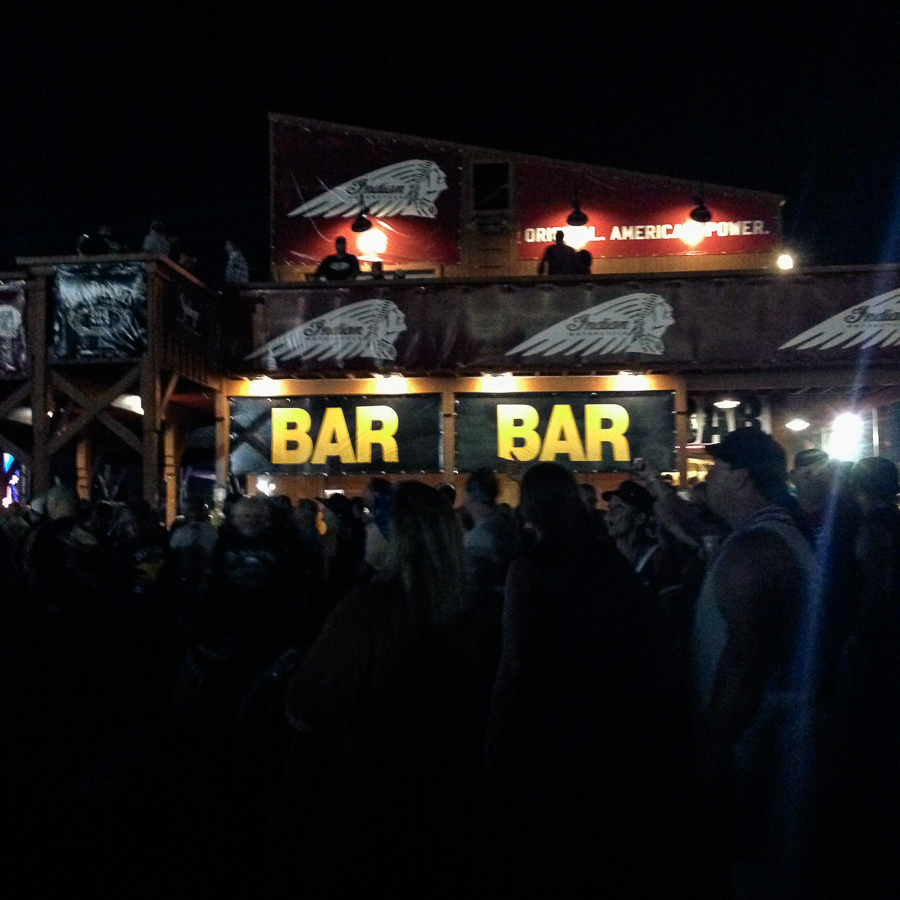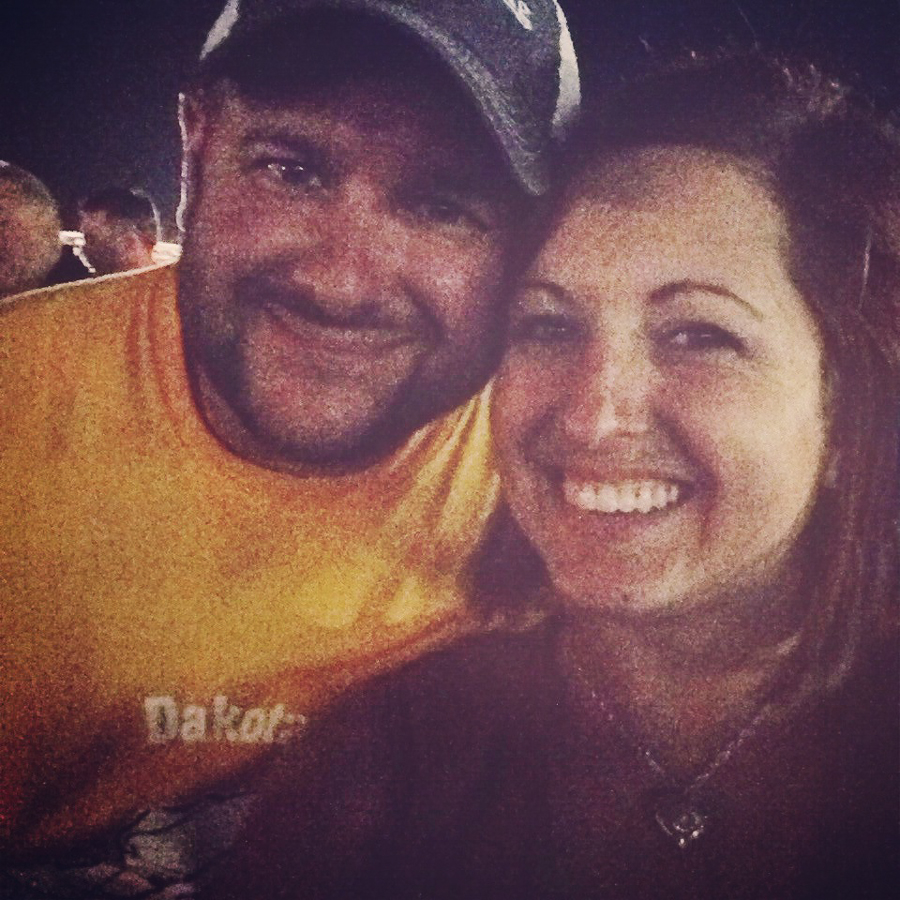 We ended up back home yesterday evening. It was a whirlwind of a trip. I think I need a vacation from my vacation! But those are the best kinds, right?
Have any of y'all been to the Medora musical or the Sturgis Bike Rally? Talk about polar opposite experiences!