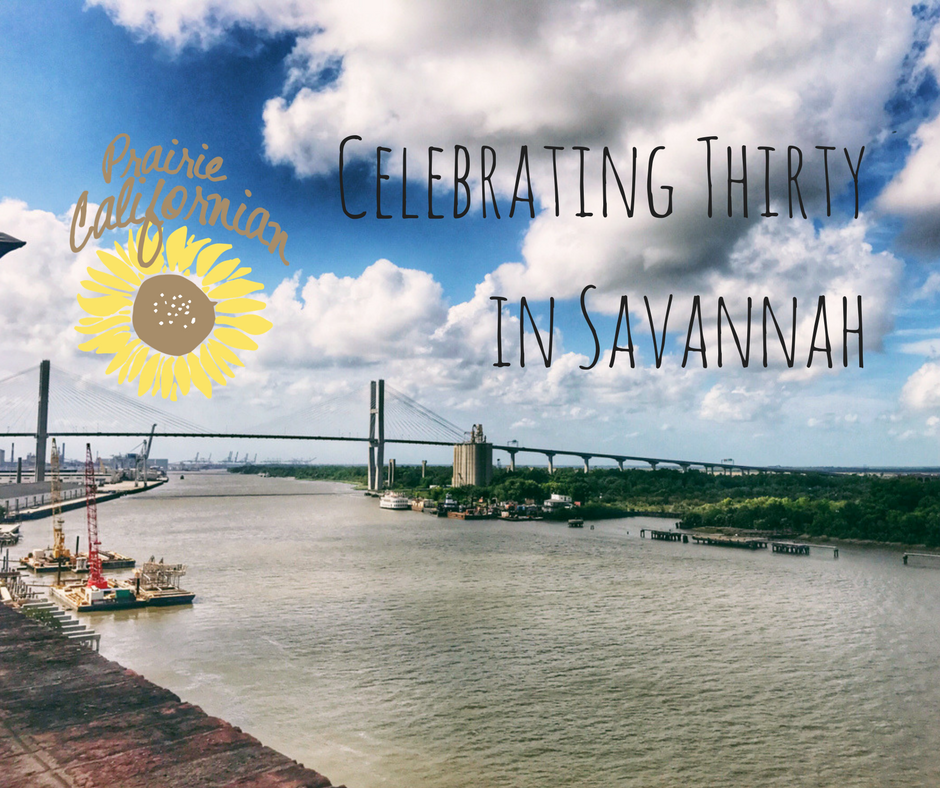 So I finally joined the 30 club last week. And in order to celebrate that milestone in my life, since I couldn't have a blow out party because ahem knocked up, I decided I wanted to travel. For anyone who knows the hubby and I, you know we enjoy traveling. We've traveled extensively west and throughout the Midwest. I have traveled some to the East coast. But much of the South has been left uncharted for me. So I decided a Southern destination trip was exactly what was needed in order to ring in my thirties. My best friend Katie joined me on this trip since the hubs was in the midst of planting and honestly y'all it could not have been more perfect.
So why Savannah? You know, I don't really know. It has always just stuck out to me as a place people enjoy going. It is iconic, historic, warm, and truly beautiful. Plus the food is amazing. Savannah was indeed all that and more. It was truly straight out of a magazine or movie. Hello, Midnight in the Garden of Good & Evil! The parks filled with Live Oaks with Spanish Moss, the historic architecture, and of course you can't forget the Southern charm.
We opted to stay right within the Historic District of Savannah at a boutique hotel called The Marshall House. This place was absolutely incredible inside and boasts quite a history in the town of Savannah. The original proprietor of the hotel was ironically a woman by the name of Mary Marshall. In fact, I was surprised to learn that many of the iconic fixtures in Savannah were founded, built, or developed by prominent women! The Marshall House hotel has a history that spans 166 years which includes a role as a hospital during the Yellow Fever Epidemic as well as a Union hospital during the Civil War. The Marshall House closed due to structural reasons in 1957 and it wasn't until 1999 that it was brought back into its' former glory. Every effort was taken during the preservation process to ensure that the hallmarks of the hotel were left intact or recreated. Many of the original staircases, wood floors, fireplaces, Savannah brick walls, doors to guest rooms, and several clawfoot tubs date back to 1880.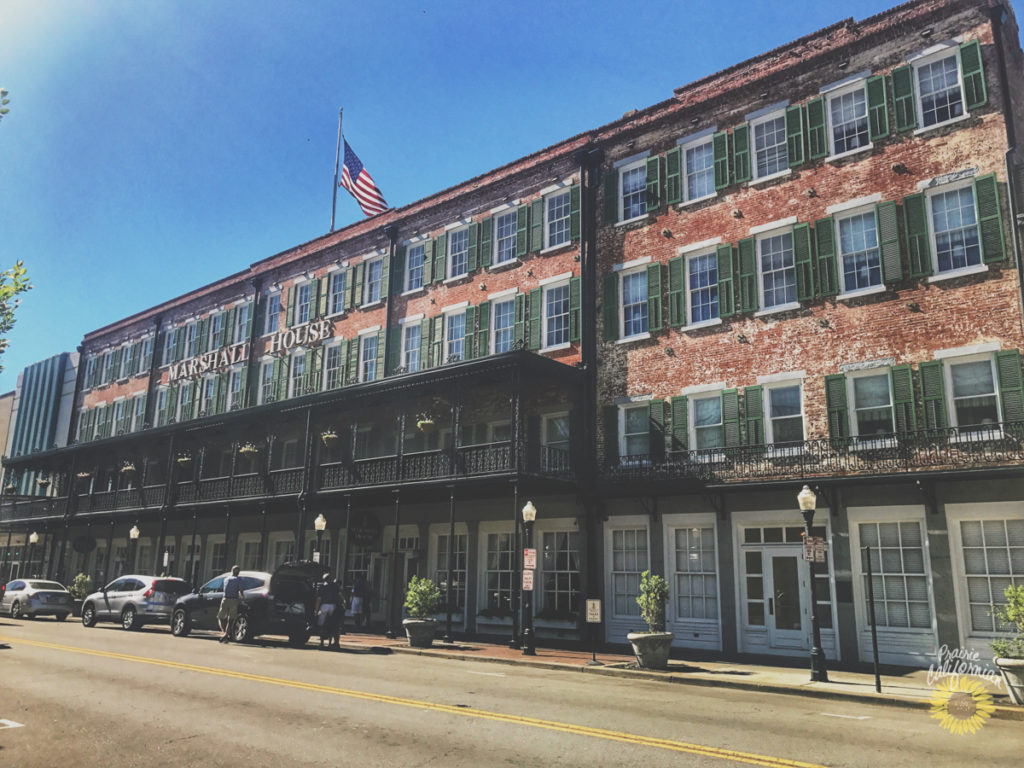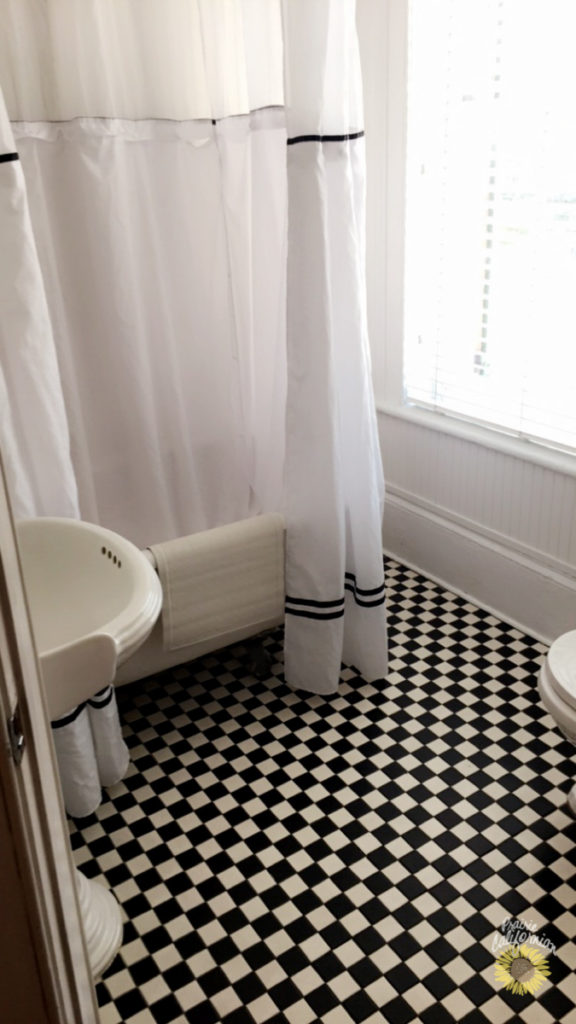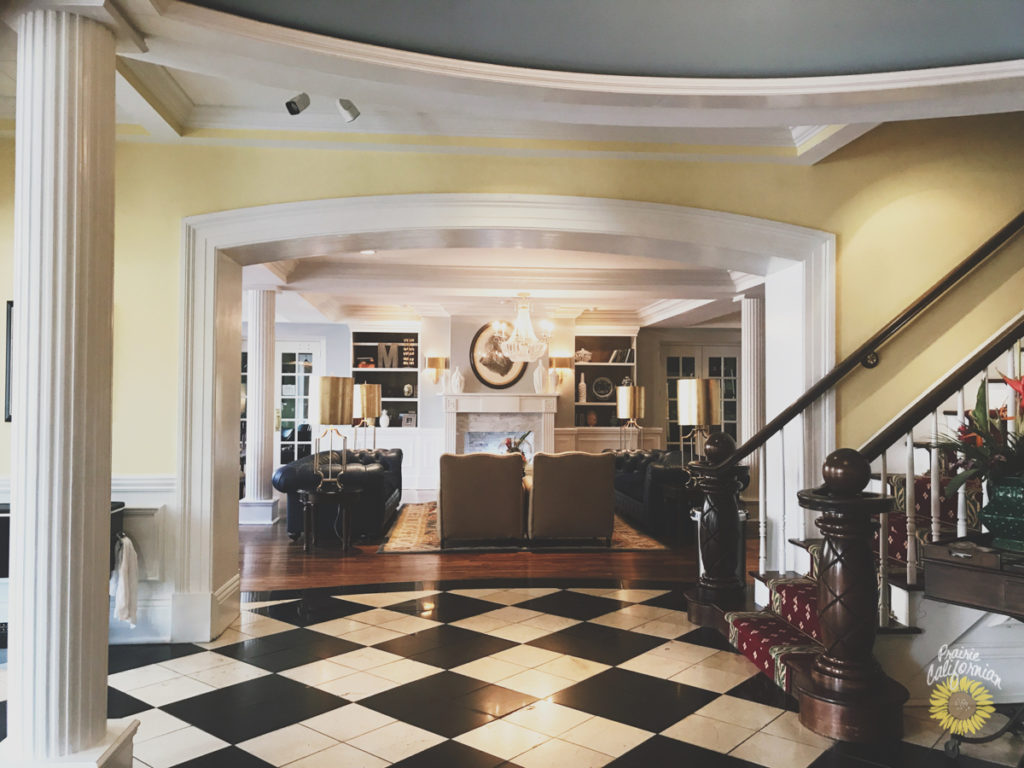 On top of all of this neat history, The Marshall House provides excellent service. The front door staff, valets, and front desk staff are all extremely nice and helpful. Their concierge ensures you've got places to eat and things to do while staying in Savannah. The hotel offers complimentary wine and cheese Sunday-Thursdays and on Sunday and Monday nights they also bring in a Savannah historian for an hour long talk about Georgia, Savannah, and The Marshall House history.
Friday night when we got in, we had pre-made reservations at a restaurant that was highly recommended to us, Alligator Soul. This place was a swanky farm to table type restaurant and is actually located downstairs in an old grain warehouse circa 1885. We enjoyed drinks (mocktail for me) and our incredible southern-inspired entrees. Of course I had to have the shrimp and grits. And hands down, they were the best grits we ate while there. That is saying something!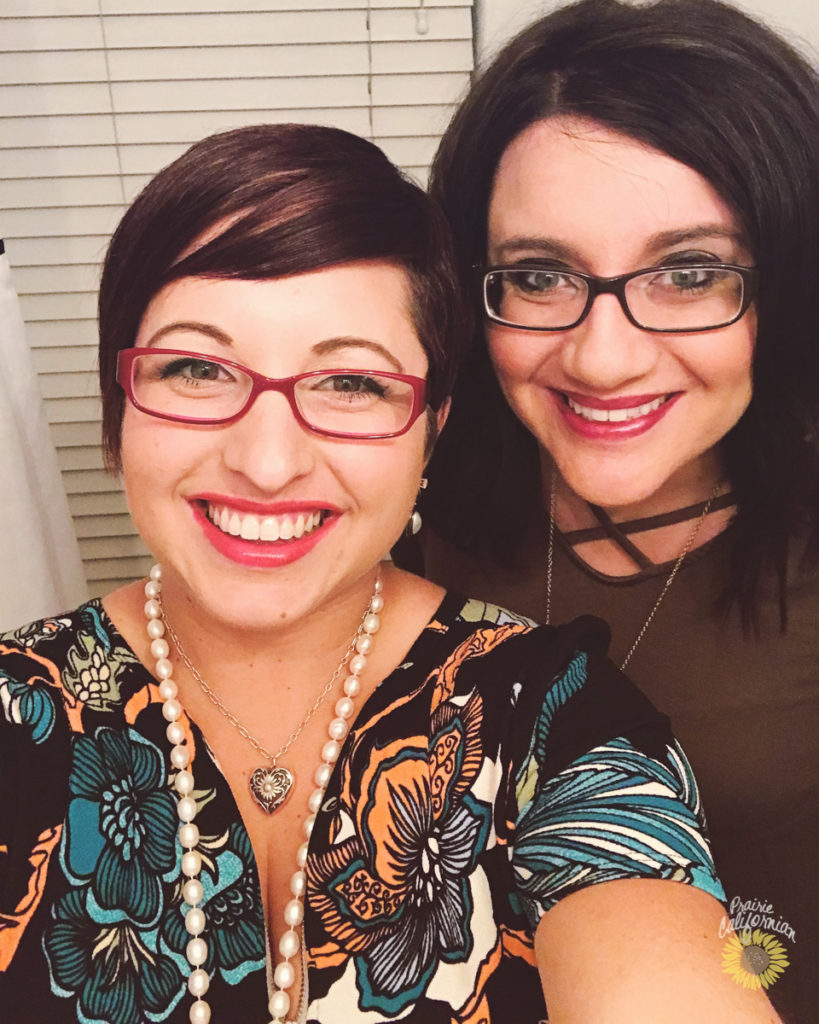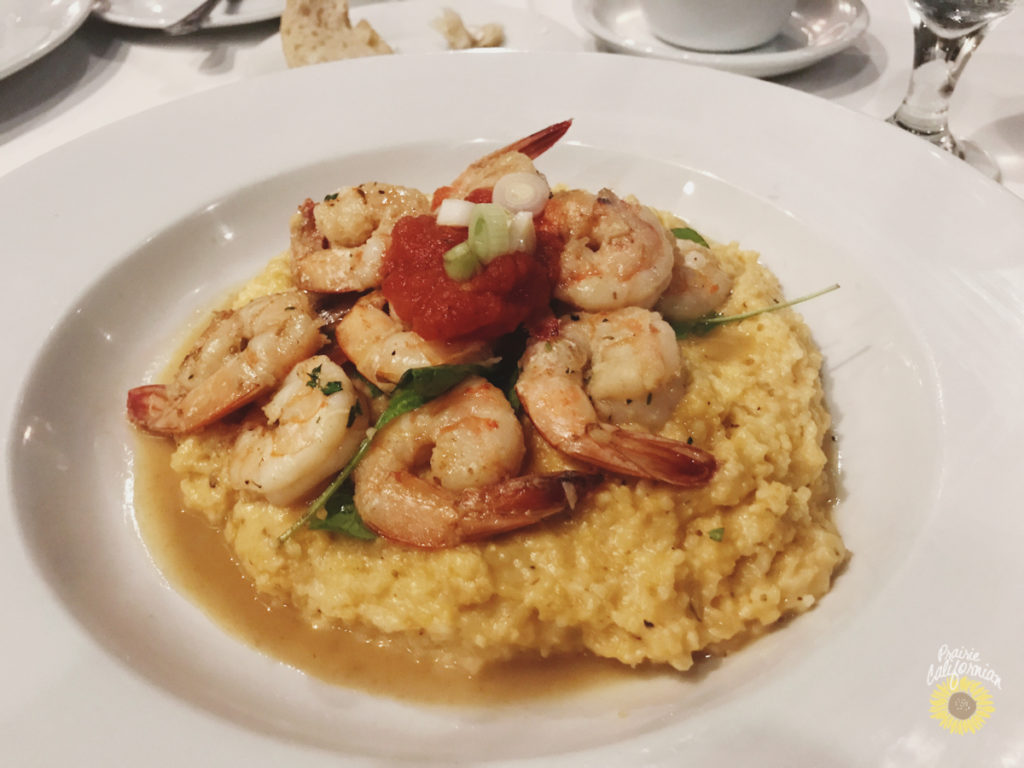 The next morning, we took a long stroll through the historic district on our way to breakfast. We honestly marveled at all the beauty. When Savannah was originally planned and settled under the helm of Oglethorpe, it was planned on a grid/square system. Open city squares were established and around them were four residential blocks and four civic blocks for things like schools and churches. By the end of settlement, there were 24 squares in the city. The squares were meant to serve as a place where people could congregate, militias could train, people could bring loaves of bread and bake them in public ovens, and any other community events could take place. Today, 22 squares remain and most contain monuments, markers, memorials, statues, and other tributes. Many of the original civic buildings and residences also remain around these squares.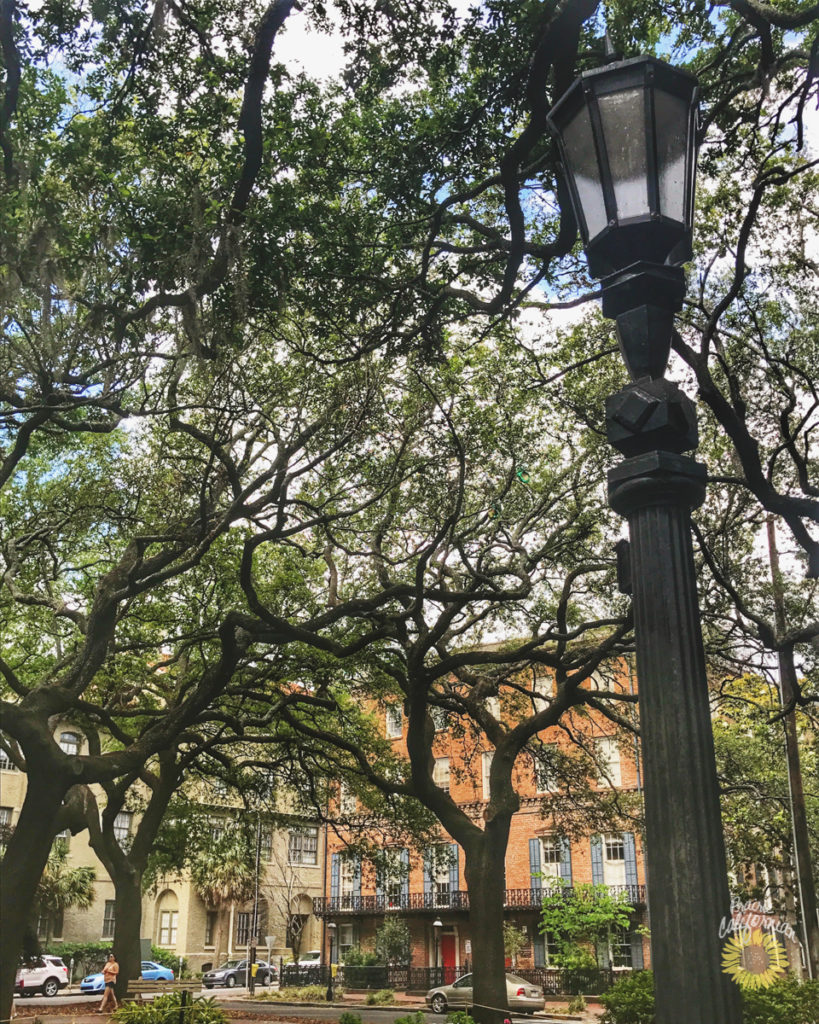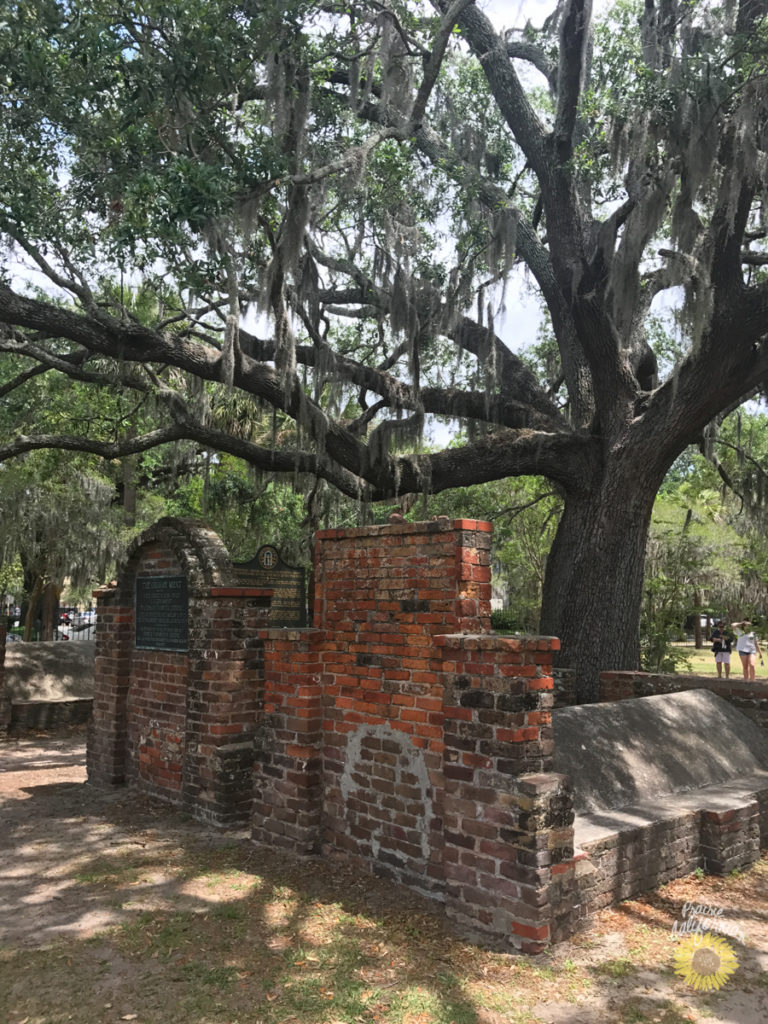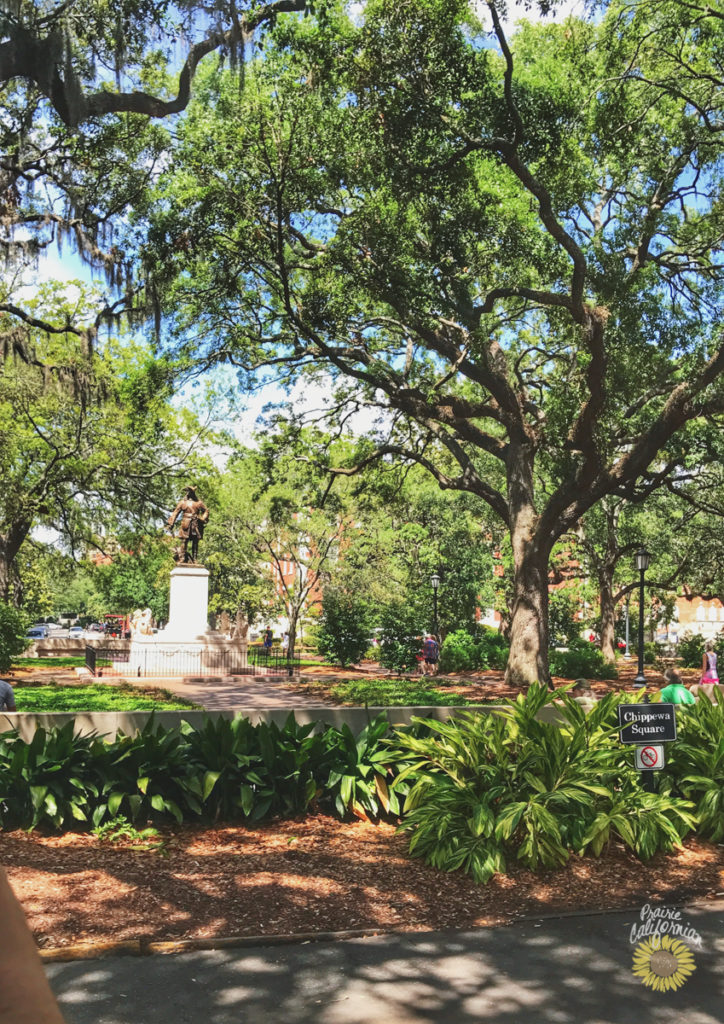 We enjoyed breakfast at Clary's Cafe, a small breakfast/lunch diner which served your typical diner style food. It was good and inexpensive, but nothing to write home about. That afternoon, we spent shopping along Broughton Street which has just recently been revitalized as a hub and downtown shopping area for Savannah. There were all sorts of fun boutiques as well as brand named stores.
That evening we enjoyed a meal at Circa 1875, a french bistro style restaurant. Super cute little place. One side is a cozy, jazzy, old world feeling bar. The other side is the dining room. Oddly enough, I think this is one of the best meals I ate in Savannah. I had the seared duck breast served with celery root mash and a Bing cherry sauce over the top. It was done to perfection.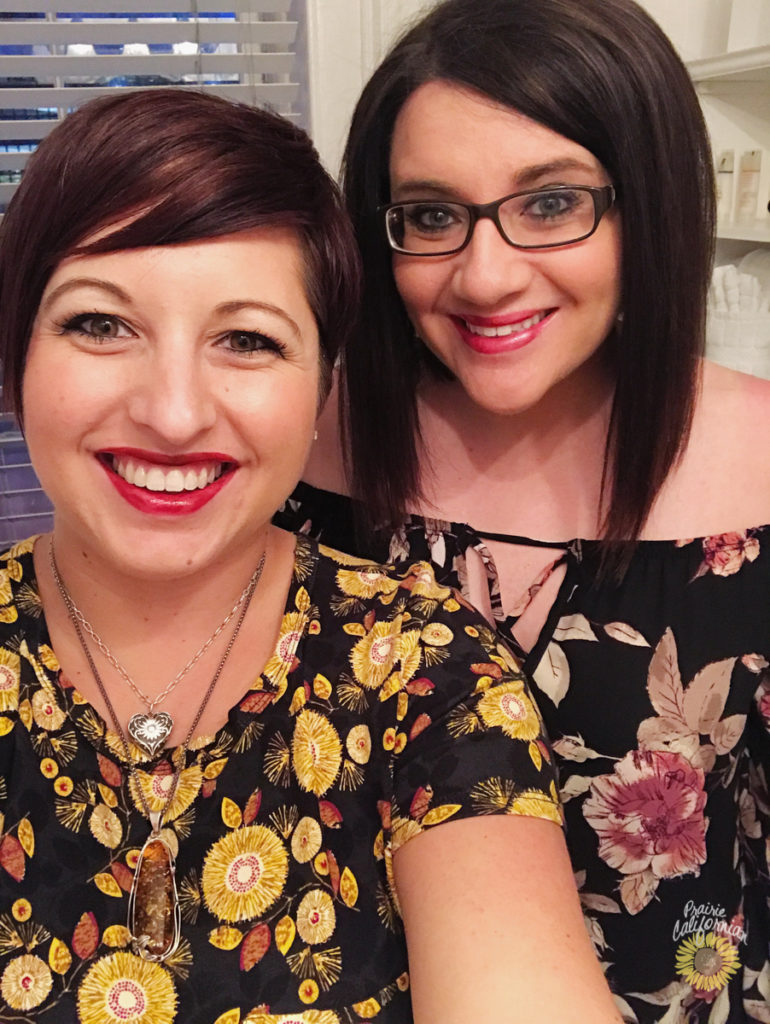 After supper, since it was Saturday night, the nightlife was hopping. We wandered over to The Barrel House and enjoyed some live music from a soul band out of Florida. They were incredible and put on a great live show.
The next day we decided to head down to the river, Savannah is right on the Savannah River, aptly named. Along the river is a fun riverwalk of hotels, shops, and bars and restaurants. From the beginning, Savannah was an important waterway hub for the exchange of goods as well as to bring people to and from. Once cotton got its' start here in colonial America, Savannah became known for its' cotton exchange. The original Cotton Exchange Building still stands and it was essentially the Wall Street of the South back in the day. The original river rock stone streets and alleyways still remain as well as a system of catwalks known as Factor's Row. Factor's Row was where cotton brokers known as factors would value and set the price on the many wagons of cotton below on the streets.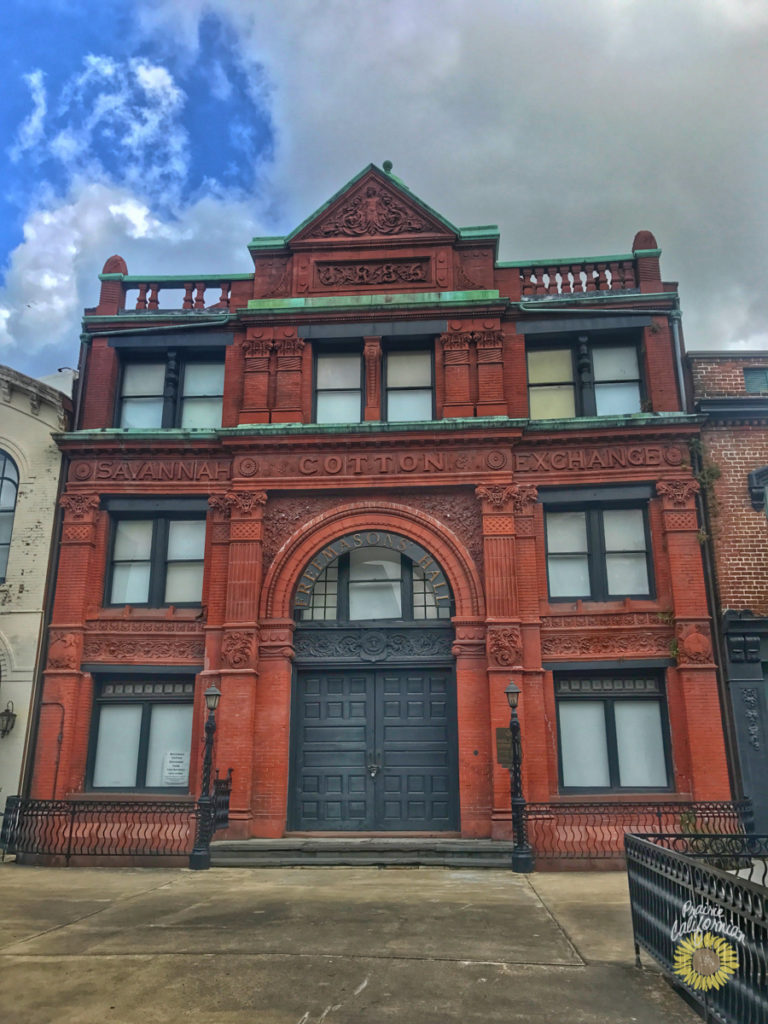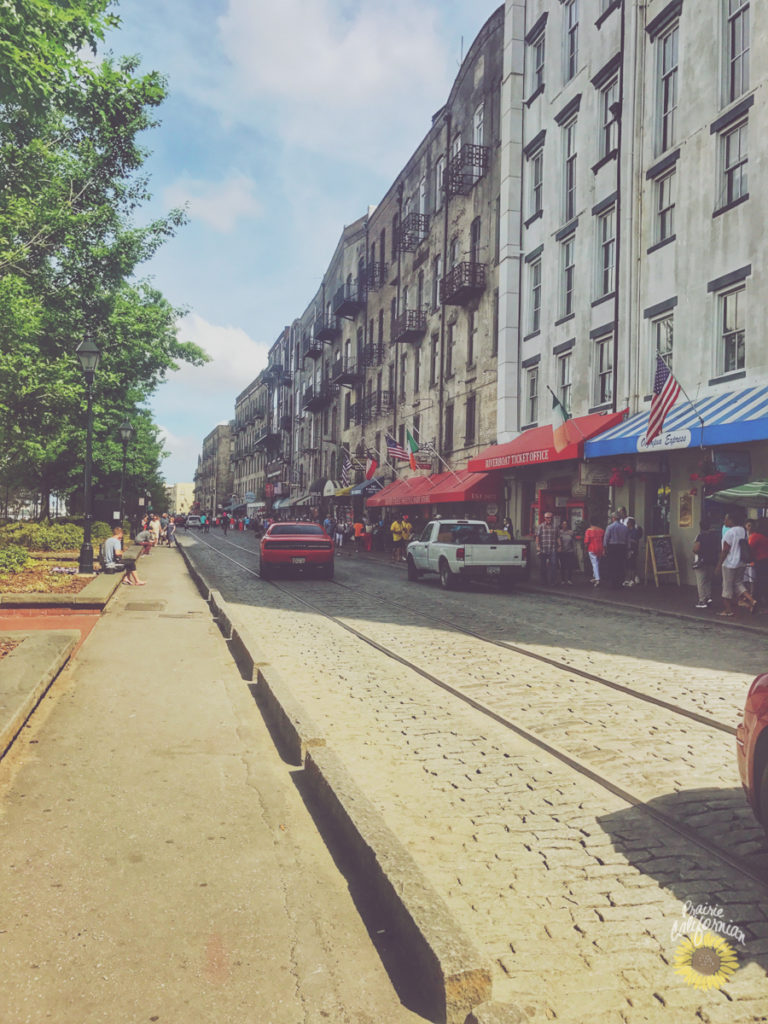 Today the Savannah River is still an important hub for transportation. If you spend enough time down by the river you'll see and hear plenty of container ships coming in and out to sea. We enjoyed brunch at a happening little place called Huey's. It is constructed out of an old 1817 cotton warehouse right on the river. They are known for their brunch as well as their New Orleans Style beignets. Of course we had to have some while there, right!? I had a crab cake benedict with fried green tomatoes, to die for excellent!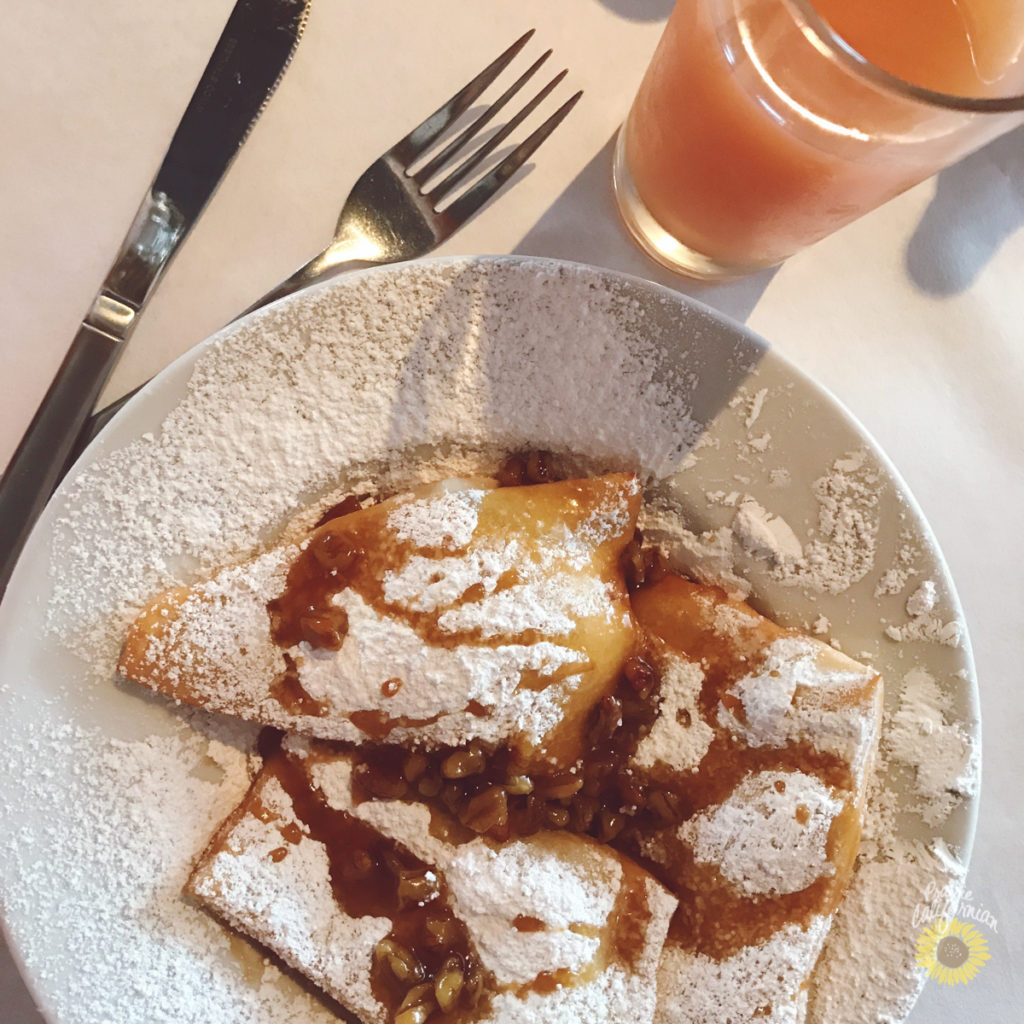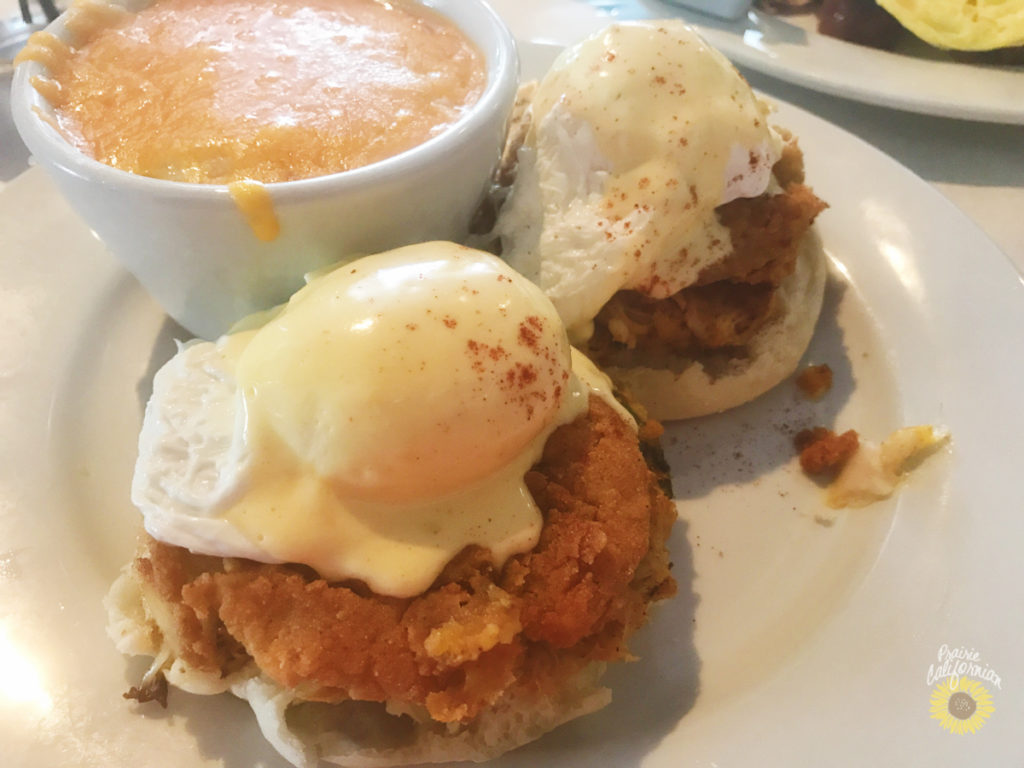 That afternoon, we enjoyed some drinks at one of Savannah's only rooftop bars. The top floor on a hotel called the Bohemian. It had more of an urban, modern, and yet nautical vibe. Their inside and outside bar areas gave great views of the Savannah River as well as a neat cable bridge known as the Talmadge Memorial Bridge built in 1991.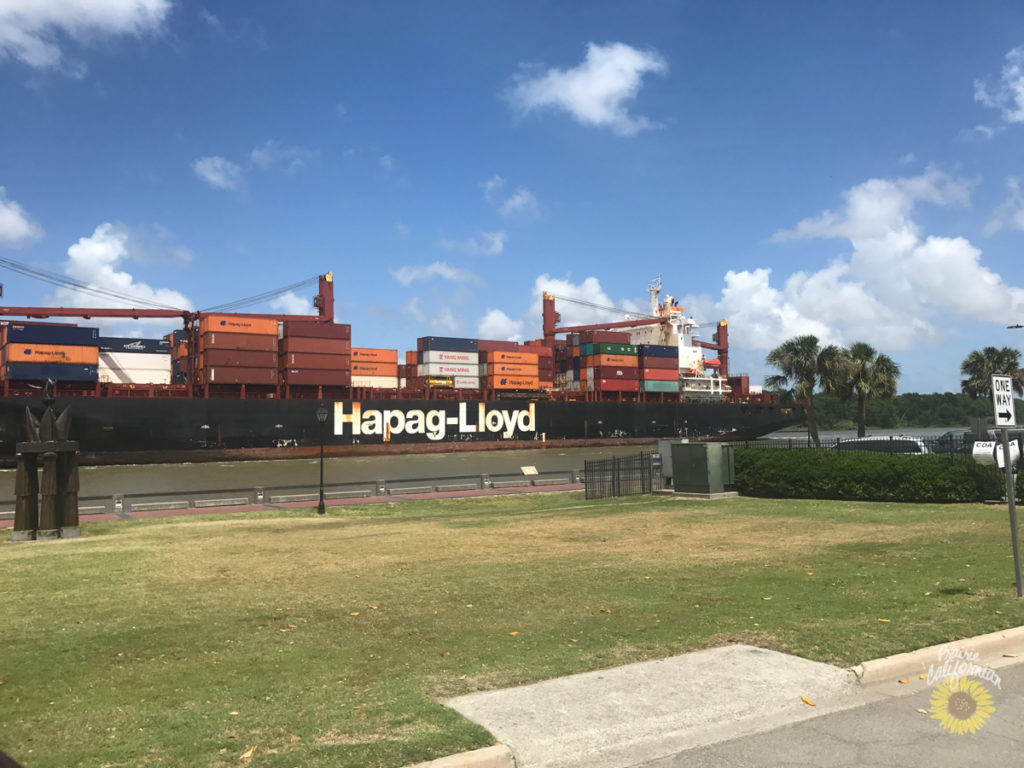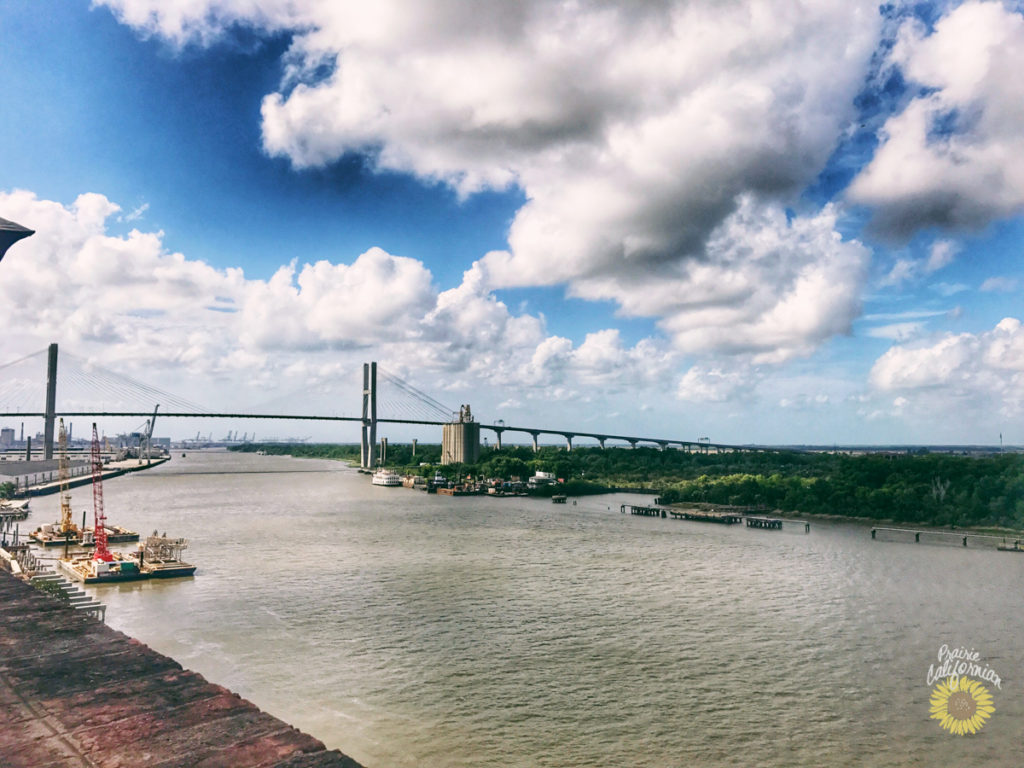 Later on that evening we enjoyed a meal at Vic's on the River, another place that came highly recommended. As with most places in Savannah, this place also comes with a history. Originally this building was used as a warehouse as well as housed a shipping company. During the Civil War, officers under General Sherman used this building for housing and planning. In their main dining room of Vic's is a restored map hand-drawn by those Union soldiers which details Sherman's march from Tennessee through Georgia. We enjoyed some seriously delicious entrees and some of the best pecan pie for dessert.
The next day was my birthday and we decided to try some authentic Southern food for lunch. Mrs. Wilkes seemed to be the place to go and from everything we've read, you've got to get there early to get in line and enjoy the food. When we got there by 10:30 AM there was already a line formed and once it opened at 11 AM that line stretched down the block. Mrs. Wilkes is located on one of my favorite streets in Savannah, Jones Street. It is where you'll find many of the prominent and more expensive residences in the Historic district of Savannah. Many of the homes were built during the time when cotton was king. It is thought that because of the prominence of the street and the homes, it is where we get the saying today "keeping up with the Joneses".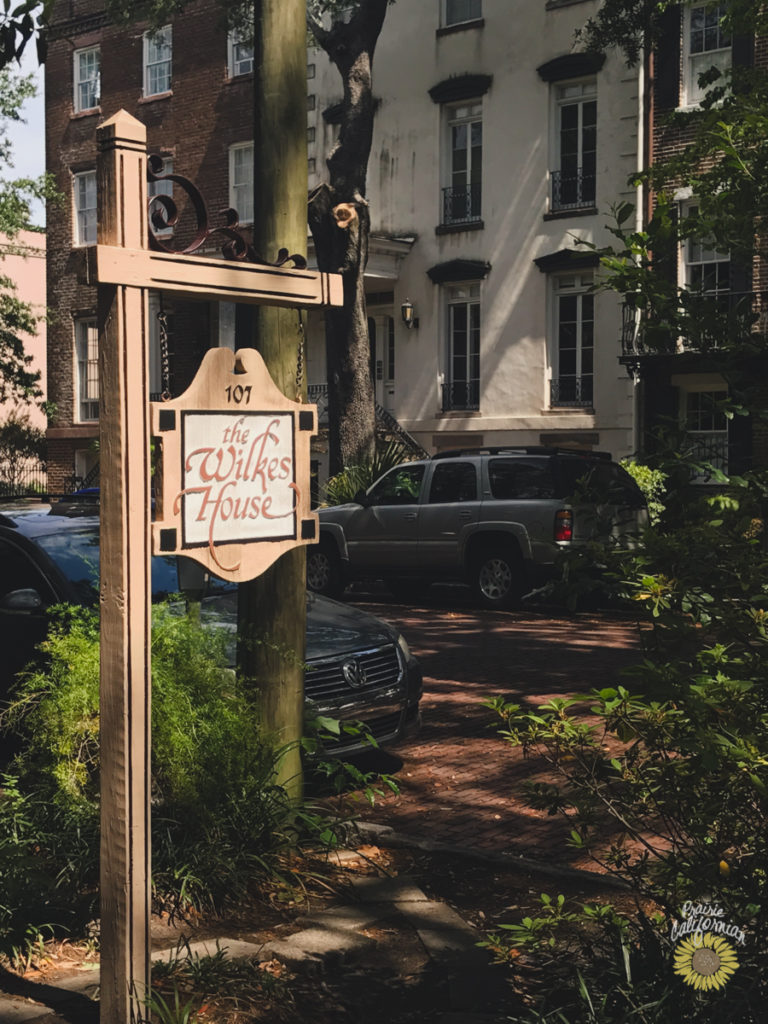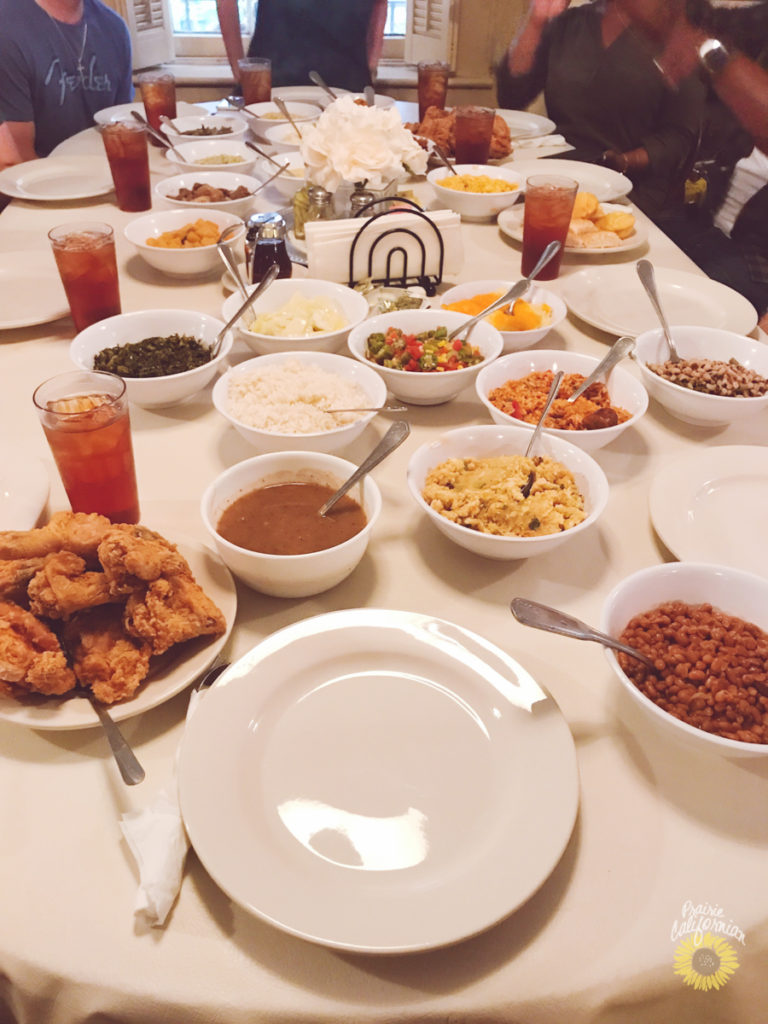 Anyway, Mrs. Wilkes did not disappoint. It is an all family style dining experience where you are served ribs and fried chicken along with every kind of side you could ever imagine in southern cooking. We had a great time sitting next to two ladies from Wisconsin. We chatted about everything from farming to shopping and even the meat industry. Turns out both of the ladies grew up on dairy farms. After lunch we strolled through the Historic District some more, making a couple stops at City Market, before we ended up back on Broughton Street and inside of the Ordinary Pub. Shout out to our bartender Emily who made me some of the most epic mocktails EVER during my time in Savannah. Plus their menu and food is creative and delicious. Super cool place to stop and enjoy brunch, drinks, appetizers, or even a meal.
That evening, we enjoyed my birthday meal at the Olde Pink House. The Olde Pink House is one of the oldest homes in Savannah and one of the only homes to survive the fire in 1796. It was home to James Habersham Jr. who was one of Savannah's most important early cotton factors and founding family members. The house is also a popular destination for Savannah's many ghost tours. It is said that ole James hanged himself in the basement of the house in 1799 and still to this day wanders around his old home.
The Olde Pink House is named for its' pink stucco and is absolutely beautifully restored. An incredible example of Colonial and Georgian architecture. We had a great time at the Olde Pink House for my birthday. Thirty has never looked so good, pregnant and all!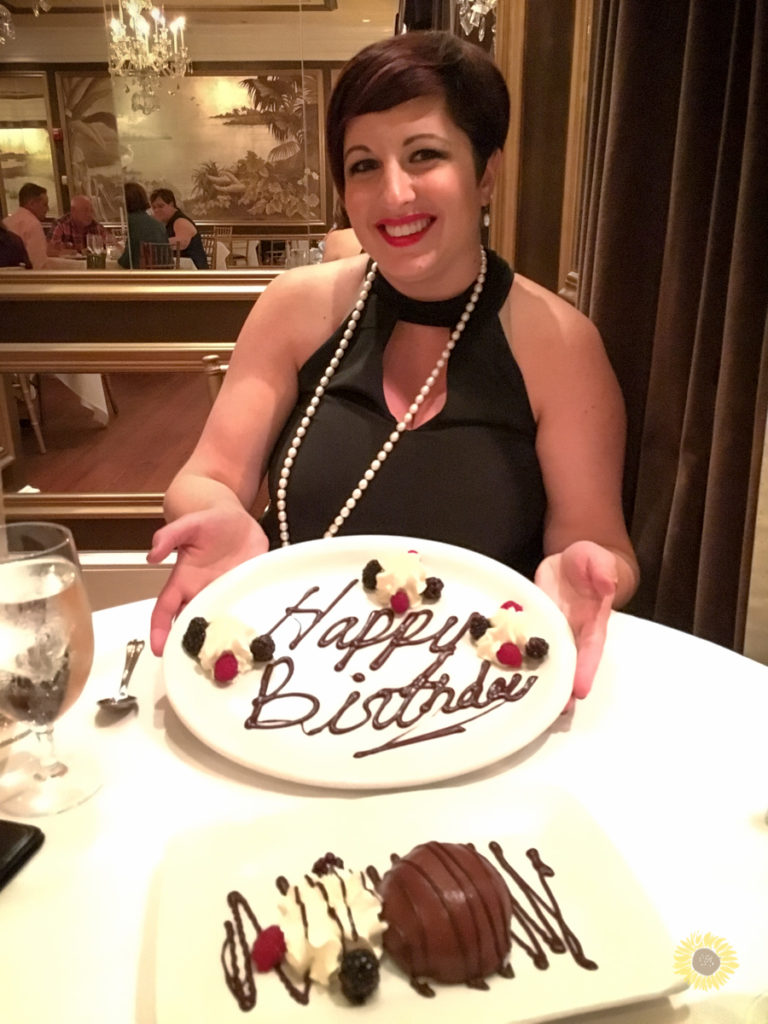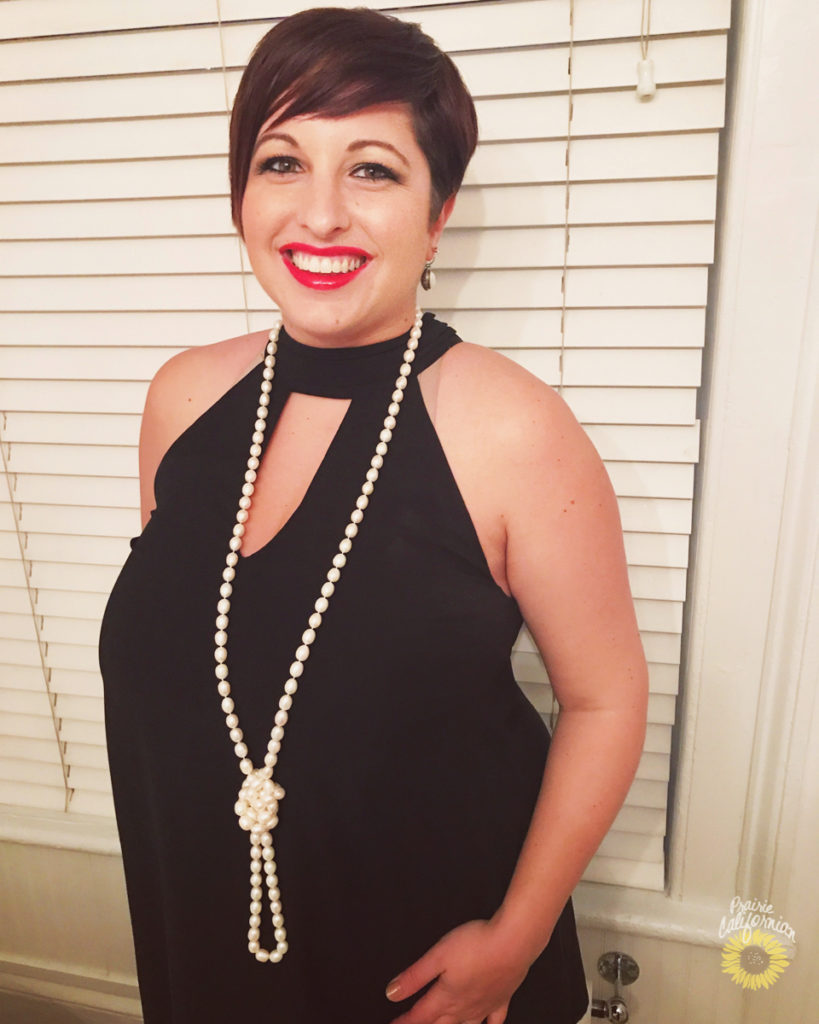 The next day we grabbed some coffee and decided to take a drive out to Tybee Island. We had heard from several people it is a fun day visit or even place to stay. In all honesty, the beach doesn't really tickle my fancy and it is just that, a beach with your classic beach front shops. It was, however, very relaxing to enjoy a day in the sunshine.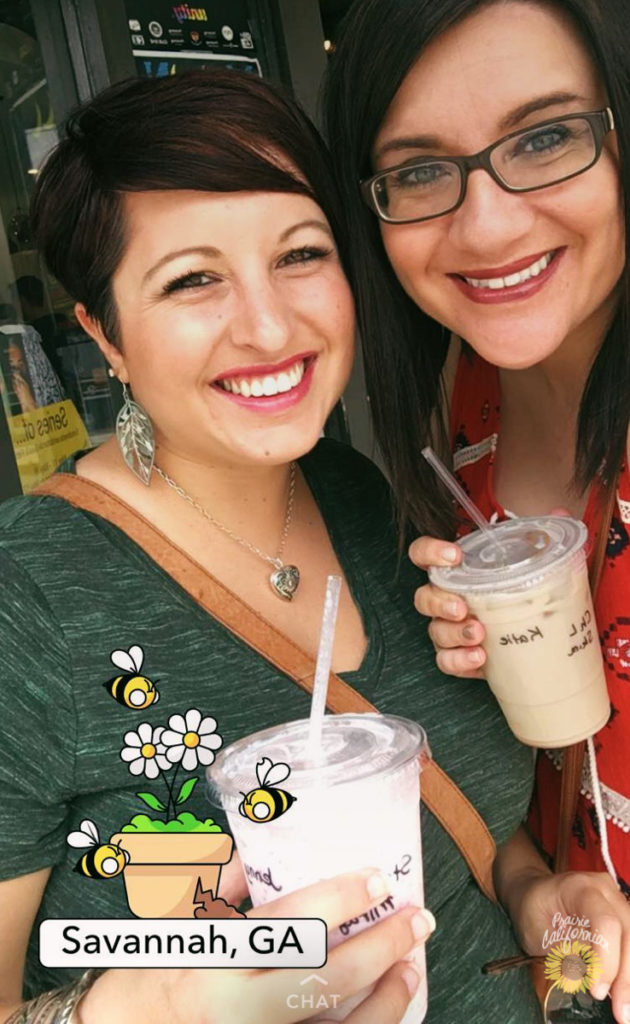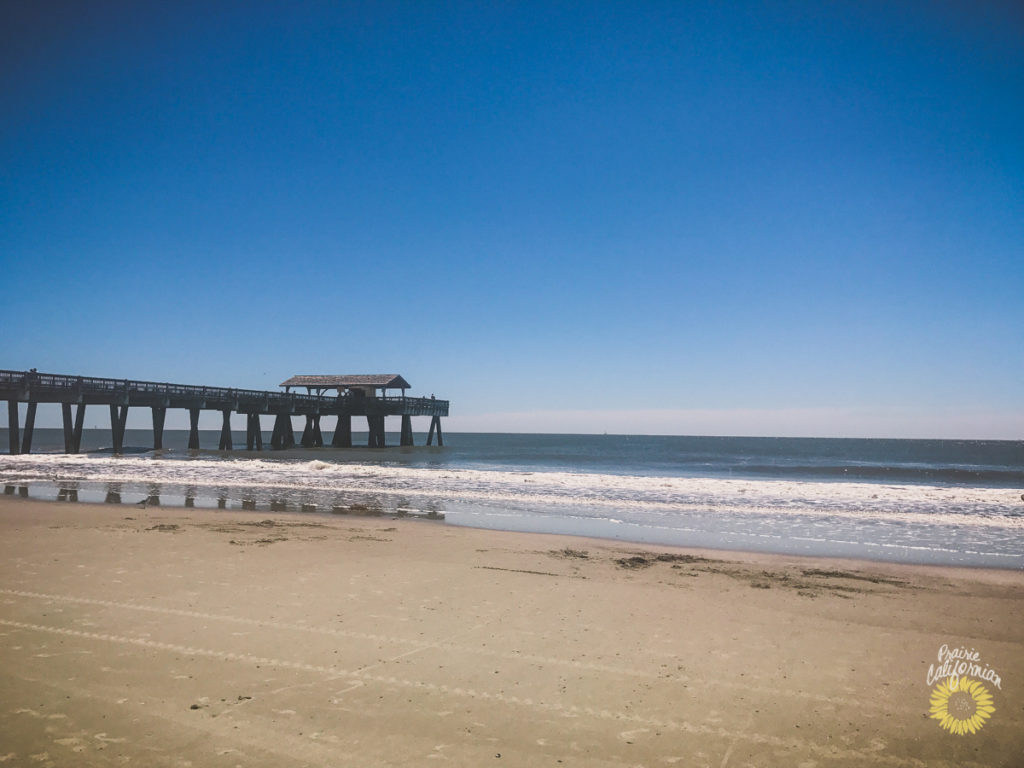 That evening, we enjoyed appetizers and drinks at the adjoining restaurant to our hotel 45 Bistro. They had an amazing crab cake appetizer special as well as a pretty kick ass bartender named Eric whom we spent several evenings socializing with while he worked. He also made some pretty killer mocktails for me, which is always appreciated.
We walked to the far end of the Historic District in Savannah to enjoy supper at a 1938 greyhound depot aptly named The Grey. This place was TOTALLY up my alley. All designed in a modern yet throwback art deco style, which happens to be one of my favorite periods in design. The menu was extremely eclectic and set up as small, medium, and main dishes to share. They also had fantastic drinks here as well as kick ass atmosphere. Highly recommend if you are coming to Savannah.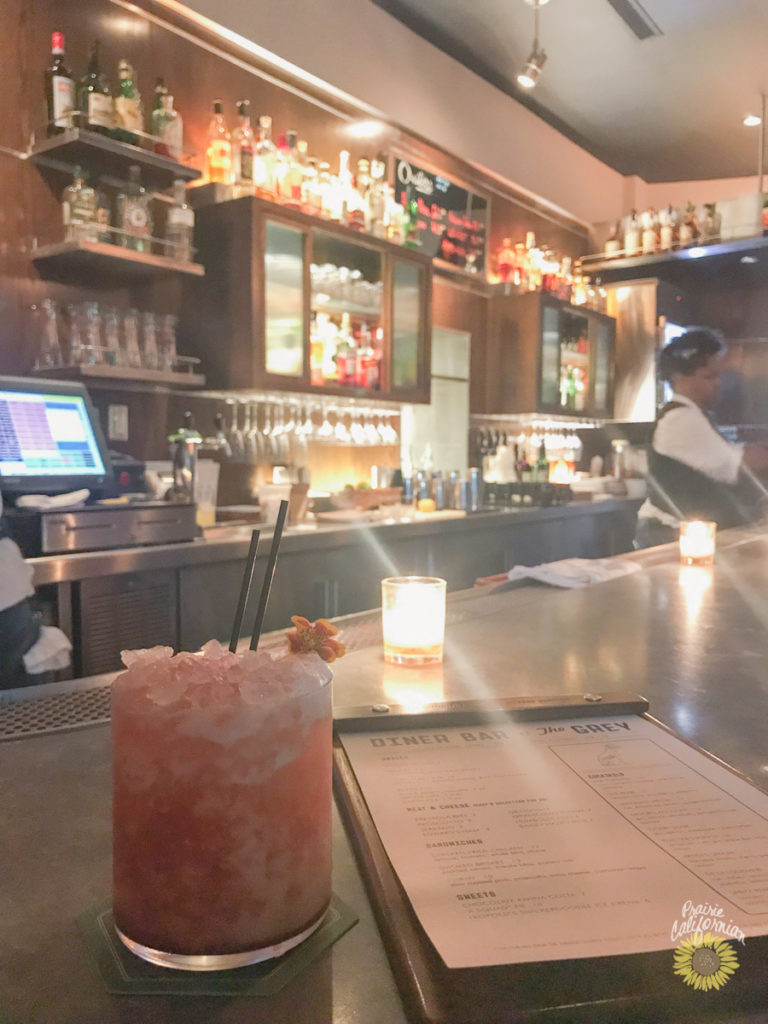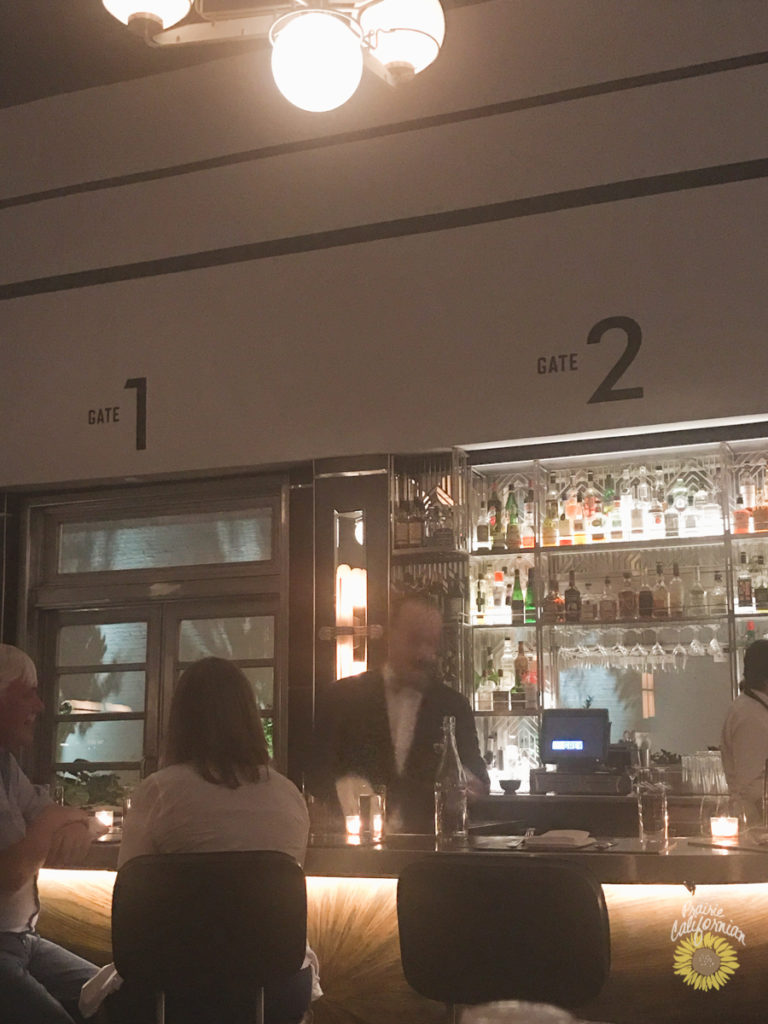 Tuesday was our last day in Savannah. Luckily, we booked flights late enough to enjoy one last breakfast in Savannah. We went to B. Matthew's. I enjoyed a delicious hash of Guinness braised corn beef, butternut squash, rutabaga, and apples served with a fried egg. This place had a pretty fantastic brunch cocktail menu as well!
As I said above, our trip to Savannah was literally nothing short of incredible. It was relaxing, filled with all sorts of fun history, scenic views, and incredibly kind people. Put Savannah on your list of must visit because it is truly a one of a kind place. We didn't spend a whole bunch of time doing too many touristy things, but there was so many opportunities for those looking to dive deep into the roots and history of Savannah. And if anything, go for the food. It was all so good! I can't wait to take my hubby back and enjoy a romantic weekend in the South!