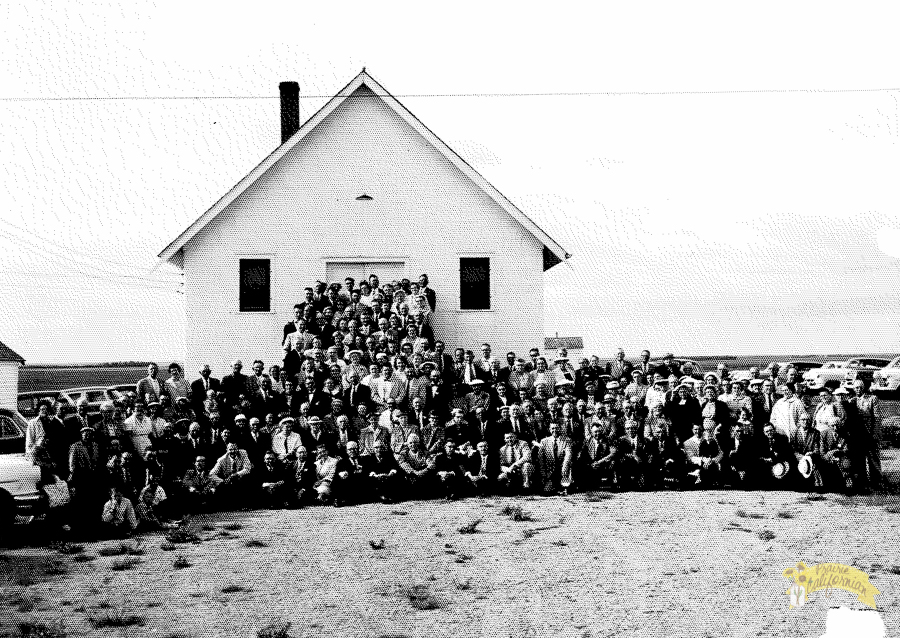 If there is one thing I love about our small town in North Dakota, it is the heritage they hold onto here. The recipes, the stories, the memories of the struggles that the people here on these prairies experienced to settle here and form families of generations. Holding onto those traditions and sharing those stories before they are lost to a new generation is something that this area in North Dakota does well.
Two weeks ago, I had one of those experiences. Sunday morning, I got up and drove several miles out of town. Down the gravel road for several miles before stopping in what seemed like the middle of a pasture. There, sandwiched in between two pastures, sits a cemetery. This cemetery marks a sacred spot, the place where one of the beginnings of our church was formed. A place where years ago, people came together from far and wide to celebrate The Lord, community, and family.
There in the middle of the pastures, we met with the Lord just as the ancestors of so many had done years before. We sang out hymns into the wind (some even sang in German), members who attended the church as children shared stories, and our pastor read an account about the Johannestal Church.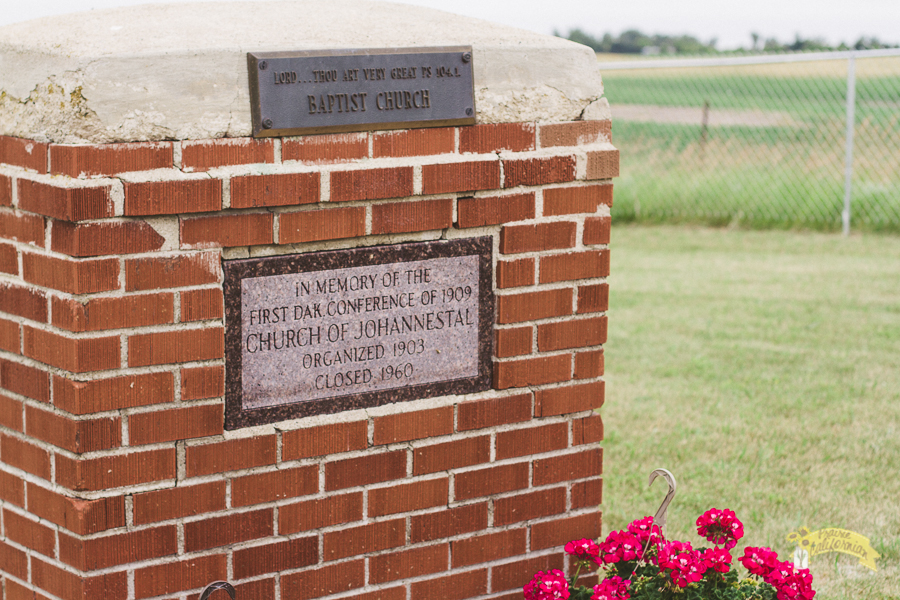 The Johannestal Church belonged to the Jewell Churches, which consisted of five churches: Jewell, Johannestal, Bertsch Station, Long Lake, and Frudental. Three of the churches were located in McPherson County, South Dakota and two were located in North Dakota.
The Johannestal Church will forever be held in fond memory for so many in our community. At the time there was one pastor who rotated through three churches every week. So for each church, he was there once every three weeks. But even if the pastor was there or not, the community met every week. One woman shared with us her memories of the church during Christmas time always putting up a real Christmas tree with real lit candles on it. She also said there were two men with water buckets who stood up front during the services to ensure the tree never caught fire.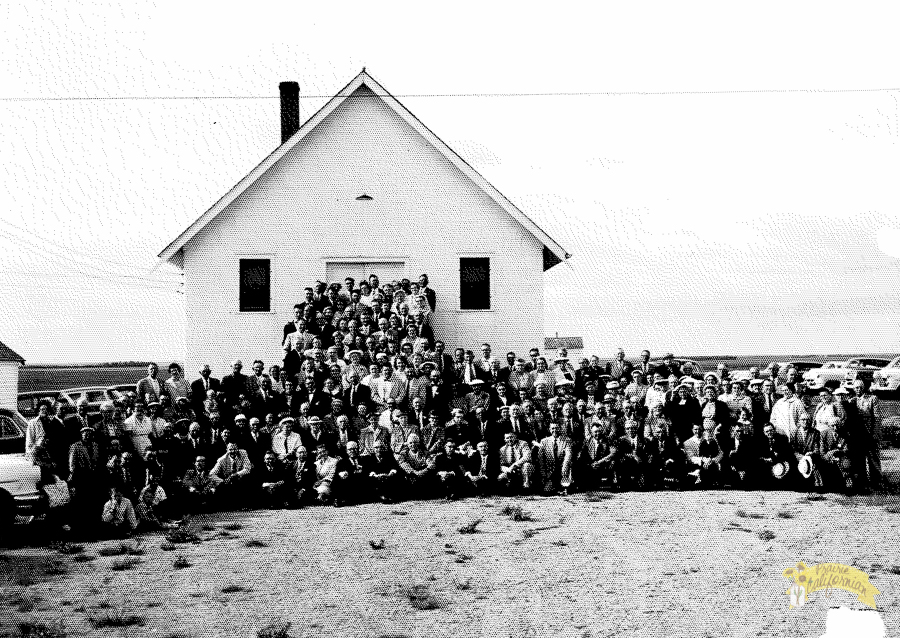 But the shining achievement of the Johannestal Church was when they held the first Dakota conference of the German Baptist Church in June of 1909. Thanks to the stories written down by the Bertsch family, we have an account of the event. The Dakotas wanted to break away from the Northwest Conference that included Wisconsin, Minnesota, and parts of Iowa and form their own conference. The churches in the Dakotas received much criticism for this and many doubted the success of the conference.
I want to share with you some highlights of the event, because quite honestly, it blows my mind. Keep in mind, we are talking year 1909.
The conference started on a Tuesday and people came to Eureka, SD by train (16 miles away). There they were picked up by Henry Nies and other church members. Others came to Ashley, ND (12 miles away) and were met by Gottlieb Bertsch and other church members. Ashley and Eureka had to have two extra passenger cars to accommodate the people. People came in buggies and parked in a one-mile diameter. There was only one automobile which had to park one-half mile out so that it did not scare the horses.

There were about 600 to 800 people at the conference each day and 1400 on Sunday afternoon. All of these people were fed without charge. Breakfast was served every morning from 6 to 8 o'clock. All bread and kuchen was baked by the local church members. Water was transported to the church in a 500-gallon tank. Beef was butchered and hung in a shallow well to keep it from spoiling. Some of the food included: beef, sausage, soup, cheese, potatoes, rice, mixed dried fruit, pickles, coffee, and kuchen.

Lodging was provided by the local churches, some families housed up to forty-eight guests in their home and barns. Guests slept on the floor without a mattress. One family even remembers their son having to sleep in the grainery with nothing but his prairie jacket to cover himself in order to allow room for guests.

The Dakota conference consisted of sixteen churches from North Dakota, six from South Dakota with 2,994 members. At the time, there were eight separate conferences across the United States, with this Dakota conference being the sixth largest the year it was founded. Pastor Pfeiffer preached from Romans 10 and nearly $3600 was pledged and given by the end of the Sunday morning mission session.

The written accounts ends by saying "This was a happy time for the people. This was one of the first times many saw each other since they had left Russia as long as twenty-five years earlier. They sat on their buggies and visited with each other."
Isn't that incredible? In 1909.. The members fed nearly 1400 people in one day, they raised nearly 3600 dollars, people gave up the floors of their homes to house guests, and people came from far and wide to celebrate the mission that the Lord gave us in this life. It just blows me away to imagine what that experience would have been like.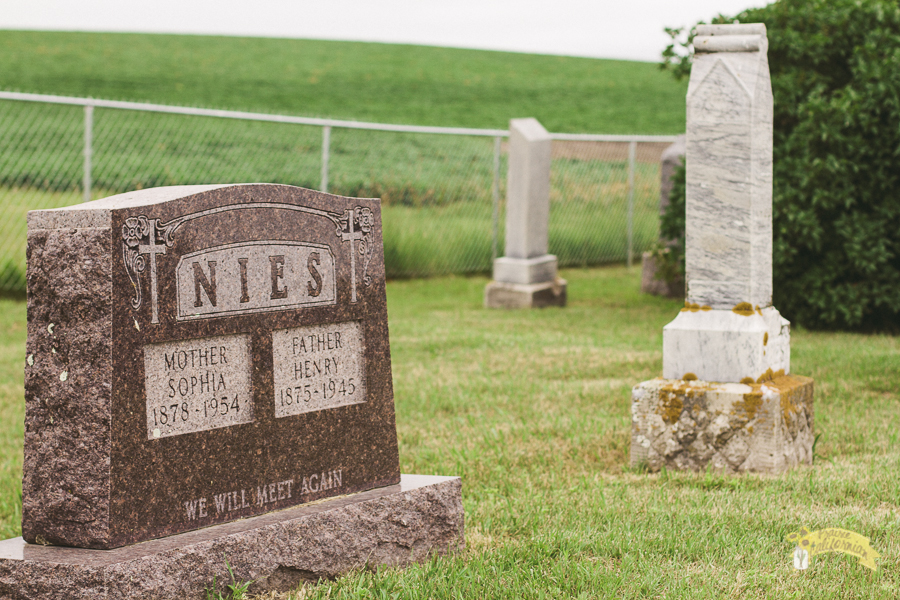 There was one story from the day, which summed up the mindset of these people. It is a mindset that I hope will be instilled in my generation and future generations to come. One of the members of our church got up and shared about his father. He said his father was a sober man, he wasn't much for speaking in front of people. But as I mentioned above, church met every week even though the pastor may not have been there. In the pastor's absence, members of the church filled in and gave a sermon. One Sunday, a member of the church had asked his father to speak. His father was hesitant at first, but the man told him "never say no to God". So he didn't. He got up and he spoke. It will be a day that will be forever ingrained upon his children's hearts.
Never say no to God. Such a simple concept that packs a powerful message. And a beautiful reminder of the spirit of the members of the Johannestal Church.