Several of my friends in Agriculture have posed the question to consumers… factory farm or family farm? You decide. Surely we have all heard the term factory farm before. But I don't think anyone has ever defined for me what a factory farm is? What is it?
Is it a farm that farms over a certain amount of acres? Is it a farm that uses a lot of technology? Is it a farm that contains over a certain amount of animals? And what happens when your "factory farm" is run by a family?
In life, it often seems like we like organization. We like to put things into categories. Rich or poor. Republican or Democrat. Factory farm or family farm. I hate to break it to you but as many things previously mentioned, agriculture isn't so black and white. There are many shades of gray in between. I've written before how agriculture isn't one size fits all. There is no easy label in Agriculture.
Farms come in all shapes and sizes. Farms also come in many different methods of production. What we do here in North Dakota isn't necessarily the same thing that someone in California or Iowa does. We don't even grow the same crops as our crop rotations are different. The methods we use are different, many people in the Midwest till while we grow all no-till. Not all farms contain the same equipment. Some people run older machines while some have the newest model out there.
I can't tell you how much it hurts when I am accused of lying or poisoning the Earth because of the way I farm. It is easy to stand on the sidelines and mock when you aren't the one putting the work in. This life isn't easy, but it is rewarding and it is something our family is proud of. Have you ever had someone demean something you are proud of? Then you know what it feels like.
So in light of the many lies that are continually told about farms, I want to share with you some truths. Some things to remember before you step up to the keyboard and type the words "factory farm" to define someone.
Farms Have Choices.
I have written before about how farmers do indeed have choices. And we like having those choices and those vast options available to us. Often times the amount of choices given to use is overwhelming. But we are given choices for a reason, how awful would it be to try and grow a crop that wouldn't grow here in North Dakota?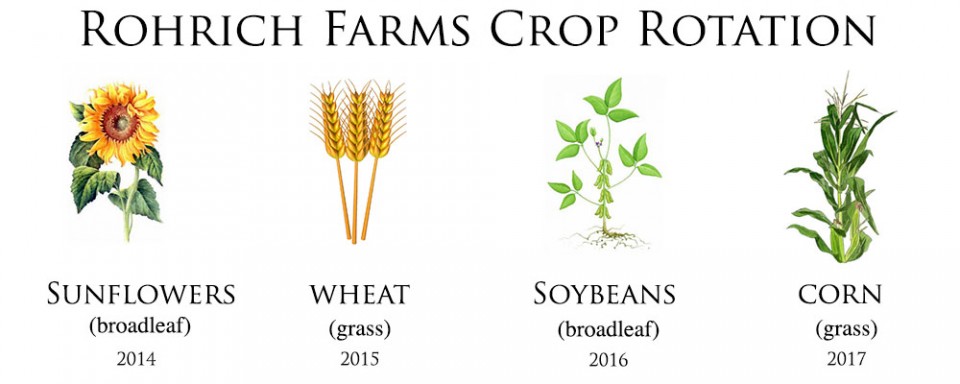 Taking away choice to farmers isn't the solution or answer to the problem in our food system. The beauty of having choices is that it allows different methods of production to thrive. It allows for me to buy organic, conventional, and everything in between. It allows for some farms to grow organic crops but maybe raise conventional animals. It allows for us all to THRIVE and with less than 2% of the population involved in agriculture, it is important that farms thrive.
Farms Are Businesses.
The glamorized idea of a farm doesn't fit well into the idea of a farm as a business. But even Old McDonald's farm needed to turn a profit in order to survive. Often times people forget that yes, we love what we do. But we couldn't do it unless we make money. Farms are often times criticized for wanting to make a profit. What kind of a business doesn't want to make a profit? It is Business 101 that you HAVE to make a profit in order to make it. Do we try hard to cut, steal, and backstab in order to do so? Not a chance. I've written about how the agriculture community comes together in the time of need. If we were burning our bridges and backstabbing our neighbors, nobody would come to our aid when we needed them.
Farms Are Ever Evolving.
When our farm first started, it looked like this. When our farm first started, we milked cows and farmed. When our farm first started, we didn't have the same equipment we have today. When our farm first started, we didn't grow the same crops we grow today.
Today our farm looks like this. The buildings are different, the equipment is different. There are no longer any cows. We've moved into just farming row crops. Houses have come down, but new houses have been built. New families have started and the next generation has taken over.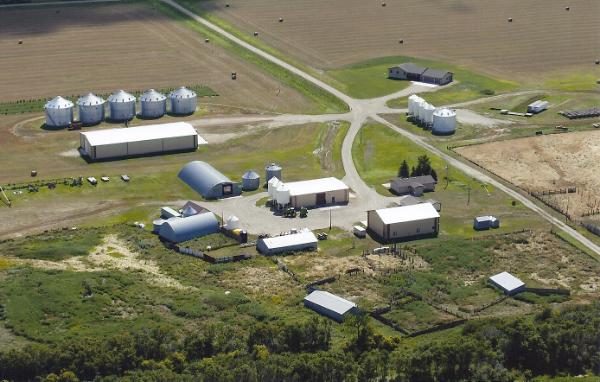 Our farm is ever evolving. Do we want to go back to the days when our farm first started? Not a chance. We look forward to the future on our farm.
Farms are family owned and operated.
The men that make up Rohrich Farms today.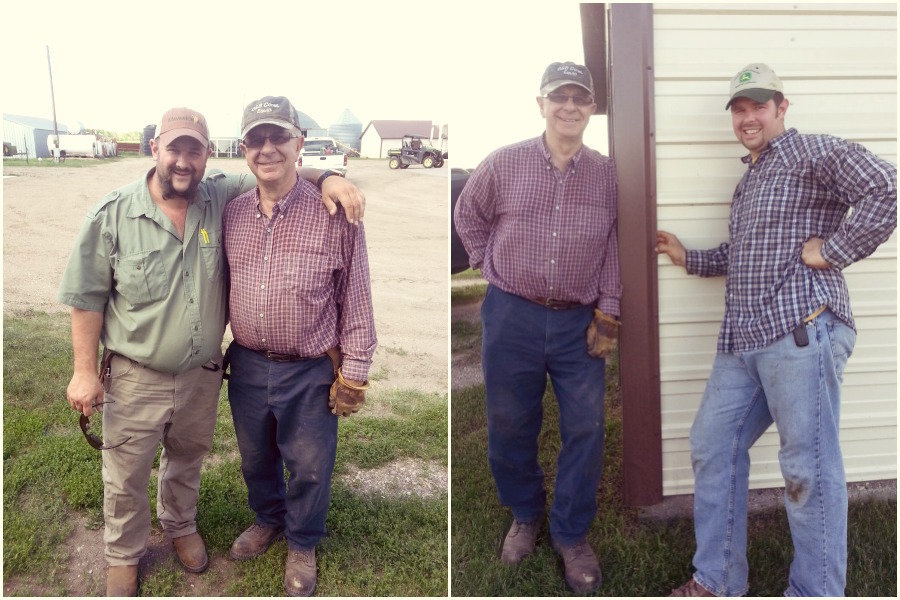 It is a common statistic that something close to 90% of farms in the United States are family owned. According to the 2007 Census of Agriculture, the statistic stood at 87% of farms are owned and operated by individuals or families.
As the majority of farms across the nation, our farm is also run entirely by our family. Why you may ask? Well, there could be many reasons. But one is that good help is hard to find. Asking people to work hours longer than 9-5 and sometimes 7 days a week is tough. Who better to ask to work than your family? It may be that sometimes people start working on their family farm disliking the farm and come to find a real passion for what they do. Some people, like my husband, wanted to be a farmer from birth. Sometimes we even pick up extra help from extended family like uncles or cousins! That is a real treat!
Farms are history in the making, the building of legacies.
In another post I shared this story… Last time Grandpa was out at the farm, he told me a story about his planter. He can remember back to when he planted with a 2 row planter. Now he marvels at the new planter in the yard. He says "I almost couldn't believe when my son brought home an 8 row planter and now look at this." Grandpa regularly makes comments about how my nephew is already acting like a farmer.. He turns 1 year on July 5th. He talks about my husband and how he knows that my husband works hard. He is always curious about what is going on on the farm even though he retired many years ago.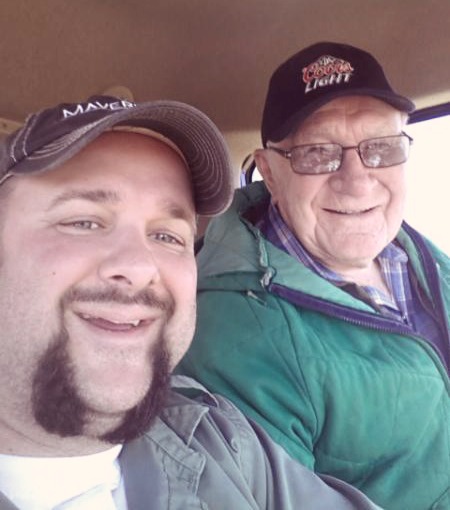 Grandpa regularly talks about how proud he is of the legacy that he started with the farm. He beams with pride at the work his son and his grandsons have done to grow the farm. Every time he sees a new piece of equipment, he knows the hard work that was put in to purchase that piece of equipment. It makes him proud to know that the farm he started, the farm he put all the long hours of hard work into will continue onto the new generation. And he looks forward to seeing that new generation take over. Farms are living and breathing legacies of generations of families.
Farms Are Not Factories.
Farms are so much more than factories, which I think is why the term "factory farm" bothers me so much. Factories aren't alive. They are dark, dingy places where machinery without any sort of personality gets the work done. But farms are full of life, full of family, and full of personality. Each farm has a history of its' own, each farm has a story to tell…. You've just got to ask the right questions.
Factory farm or family farm? What is a factory farm anyway?
If you have a family farm, please feel free to link to it below! Join the rest of us in sharing the legacy and the story of your farm!
[inlinkz_linkup id=419421 mode=1]