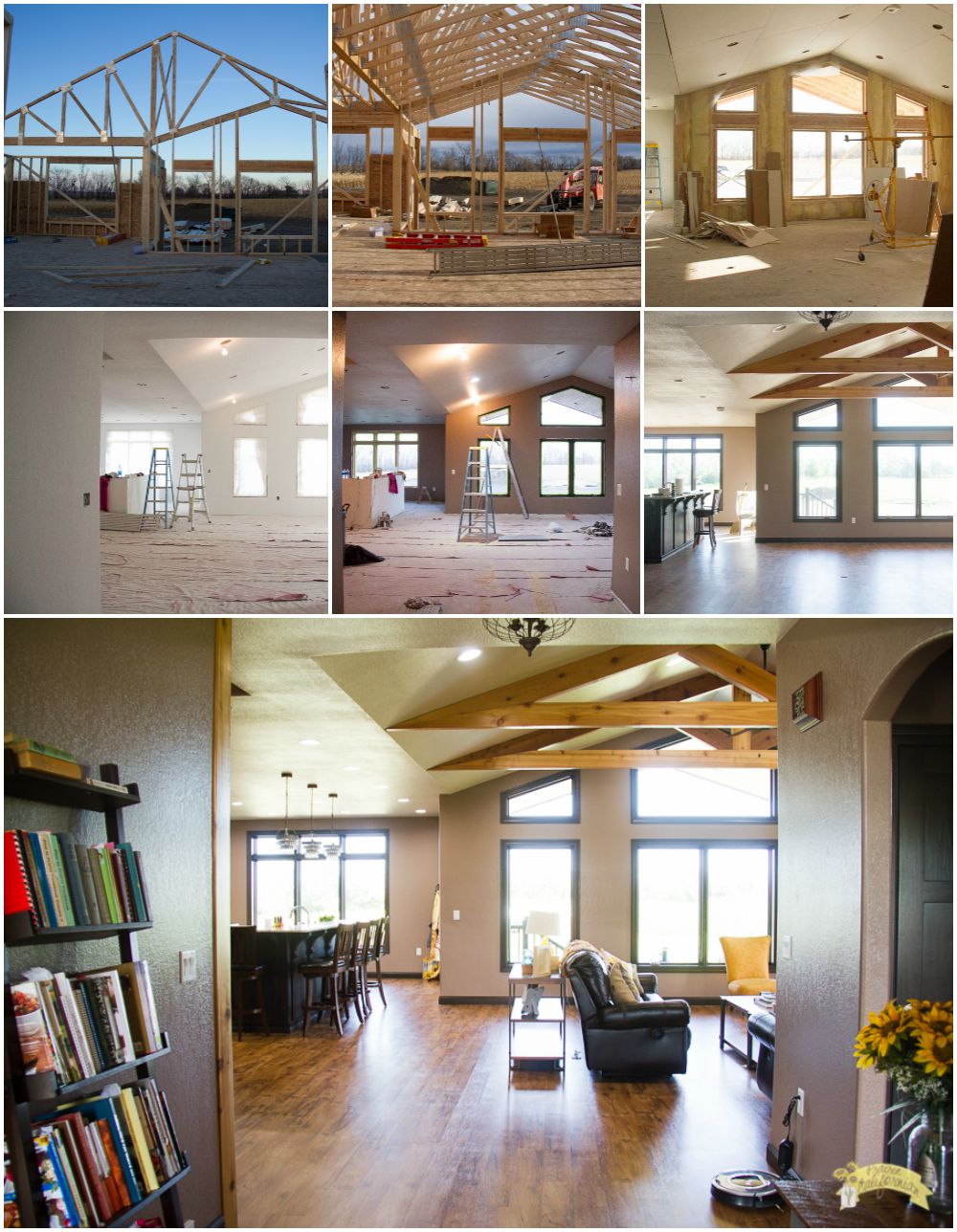 It's almost been a month. One month since we moved out of our bachelor pad house and into our forever home. It has almost been one year since we started on this journey of building a home.
And what a journey it has been…
I remember when it was just a field.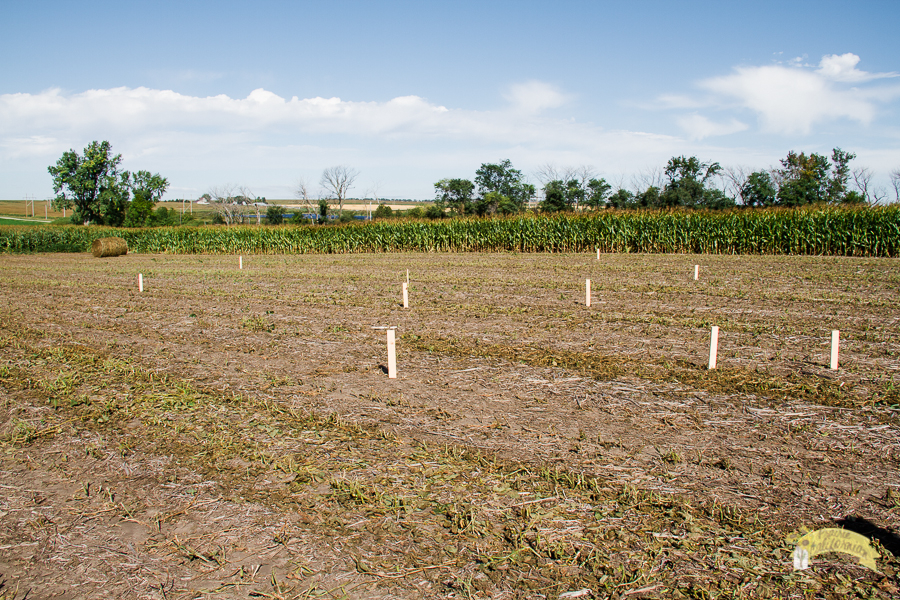 I remember the day we started digging. Oh, the excitement!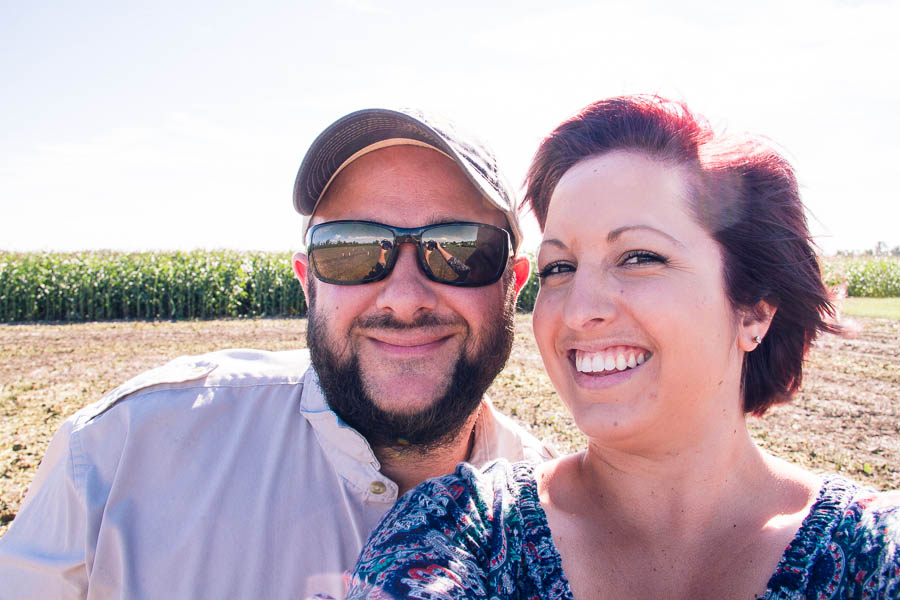 I remember when it was just a big hole in the ground, Mark joked he was building me a swimming pool.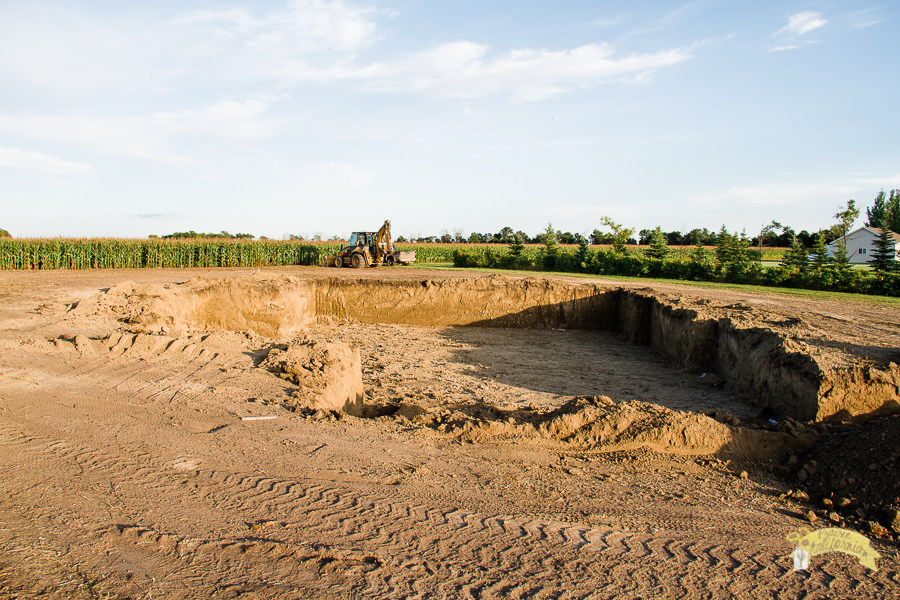 I remember watching in awe as concrete truck after concrete truck pulled up the day we poured the basement walls. Let me tell you something, those guys work HARD.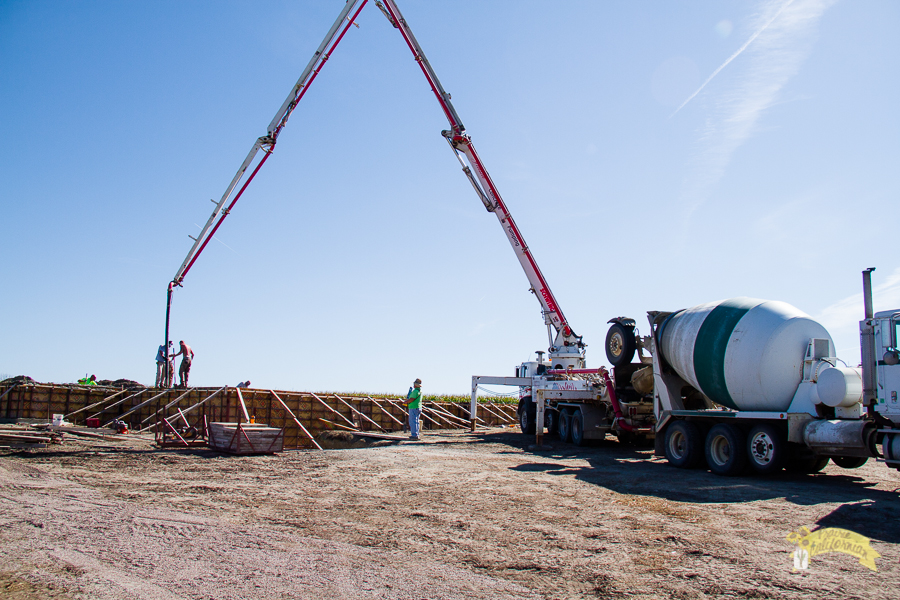 I remember when a pile of sticks soon became framing, I am still in awe that a pile of wood built our home.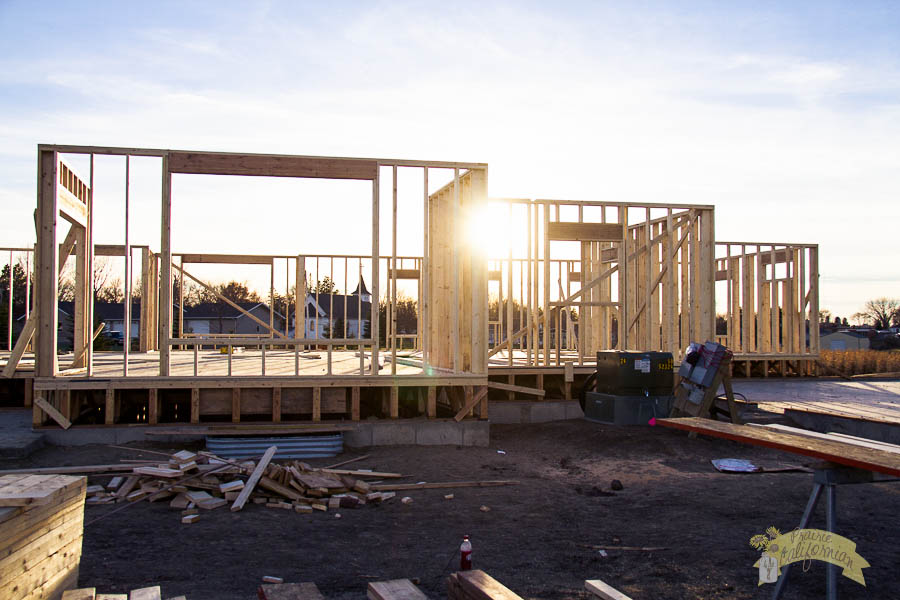 I remember when we never thought it would be closed up during the winter. God bless those men who worked in well below zero temperatures for days on end.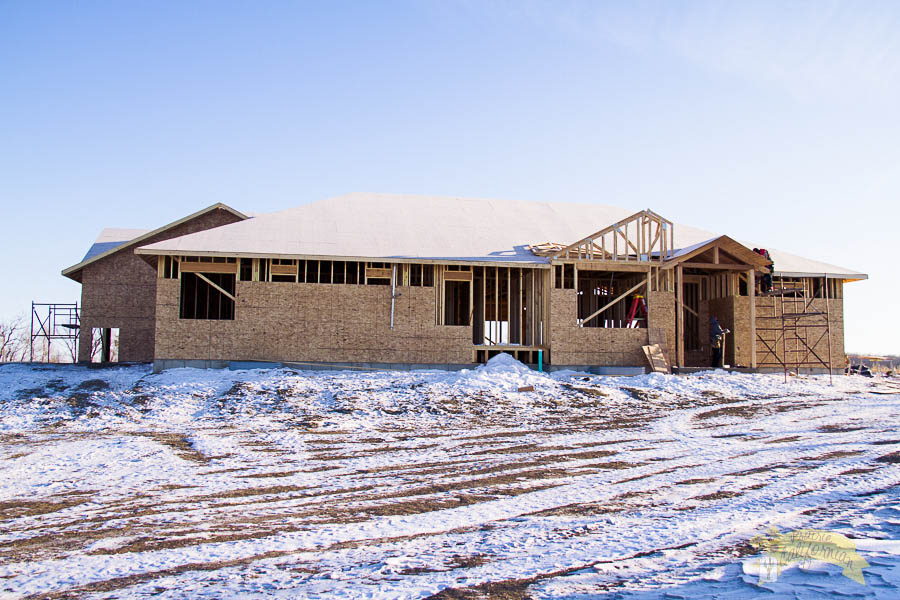 I remember when our basement became a swimming pool. What a day that was. But I still kept a smile on my face.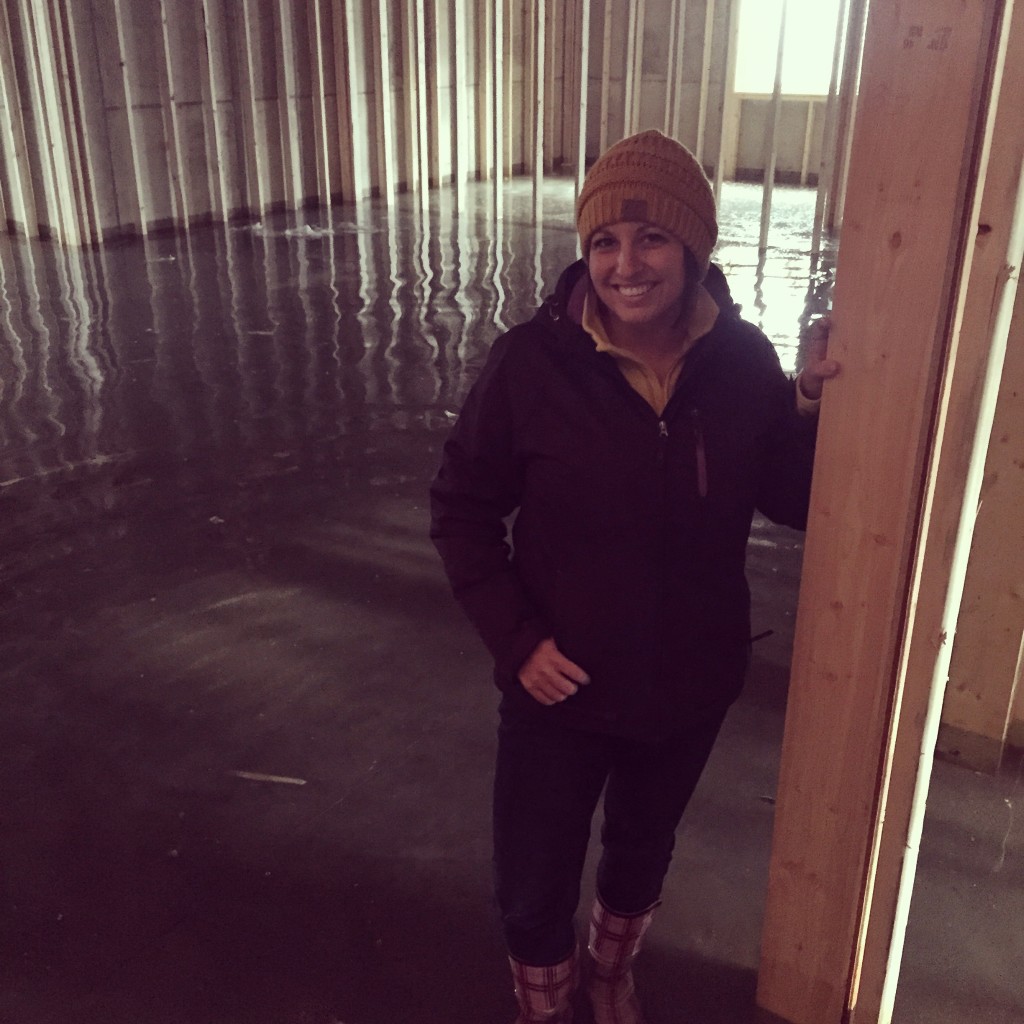 I remember when the sheetrock went up and suddenly it all started to take form.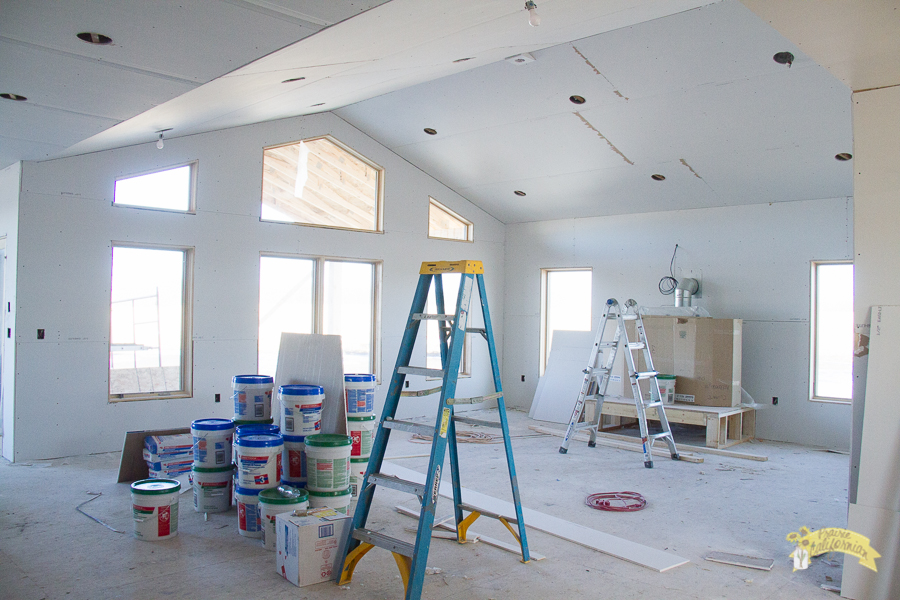 I remember the long nights Mark spent priming our house while my parents visited. God bless that man!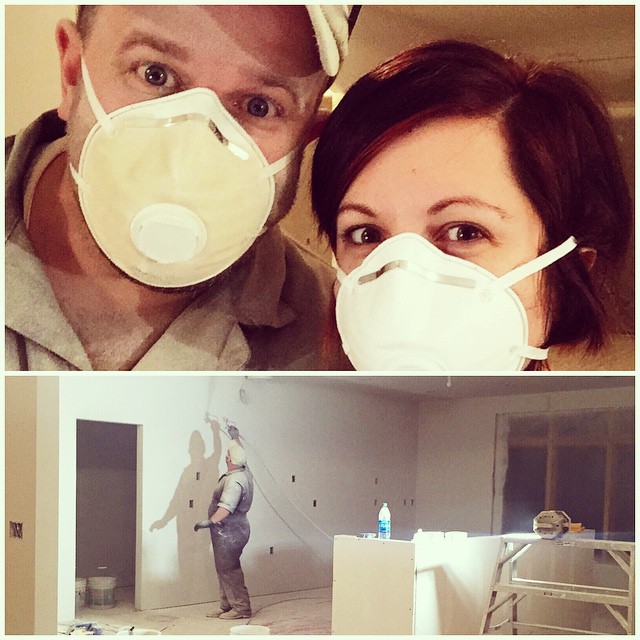 I remember the first time I saw color on the wall.. My builders thought I was nuts for choosing such wild colors.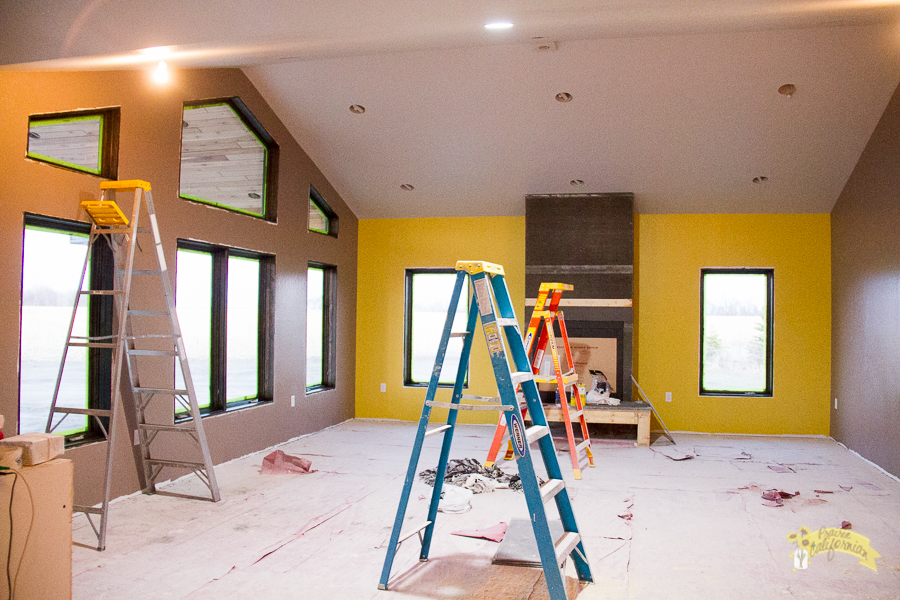 I remember the seemingly endless hours spent sanding, staining, and varnishing windows and beams. It was truly a labor of love.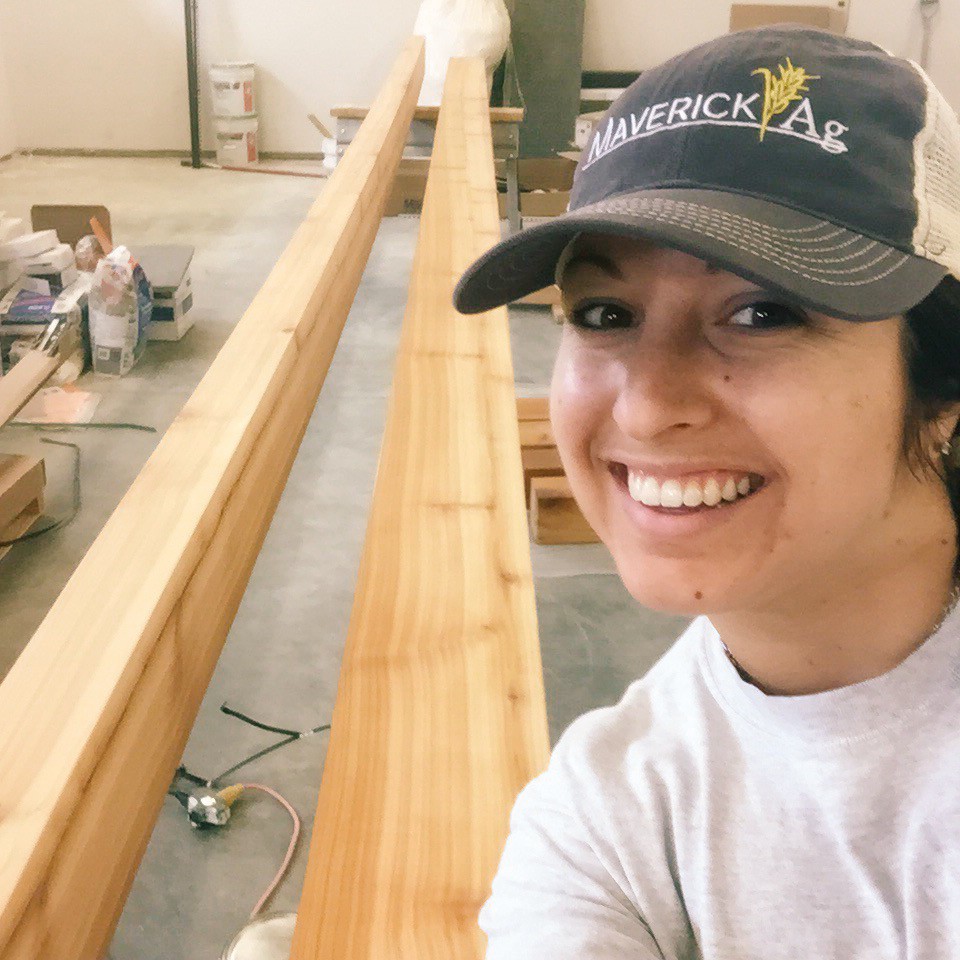 I remember when the cabinets went in. I already started planning what to cook in my kitchen.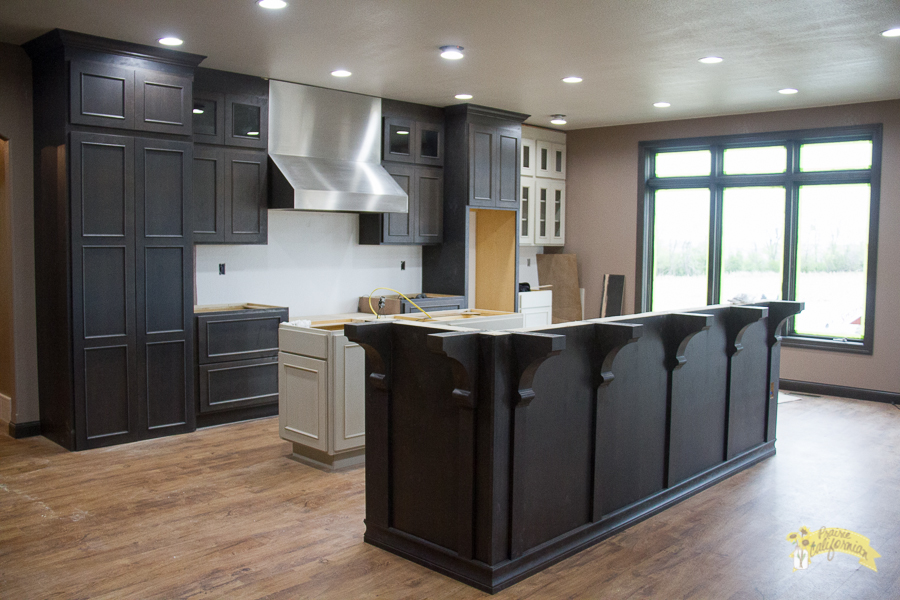 I could go on and on with little memories from this journey. The sleepless nights, the tears, the joy, the excitement, and the stress.
Each step of the way had its own memories. And now, it is hard to believe we've been living in it for a month. Some days I still walk into our house and I have to let it all sink in.
I can't believe this is the end of the "building" chapter. And the beginning of a new chapter. The chapter of the rest of our lives in this home.
So here's to a new chapter! One that will still involve a lot unpacking and decorating… But someday, we will get there. For now, here's what our house is shaping up to look like!
I am sure it will have changed by the time you all see these photos as I can't make up my mind on what to put where. But it surely looks much more like a home with all of our possessions inside of it.
Again, thank you.. For all the well wishes, encouragement, and kind words!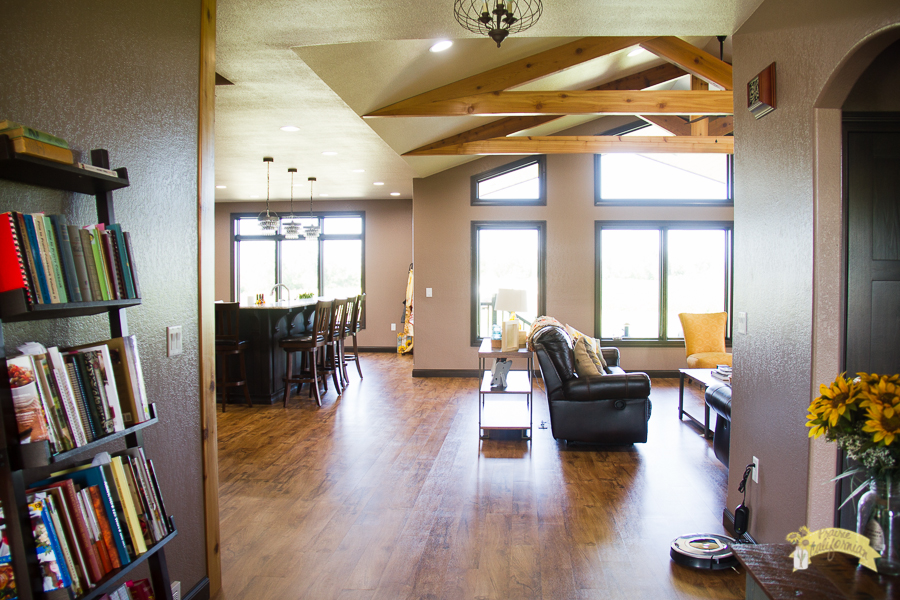 My cookbooks adorn our entry way. Yes, I have a collection. I call it a collection so it doesn't sound like an addiction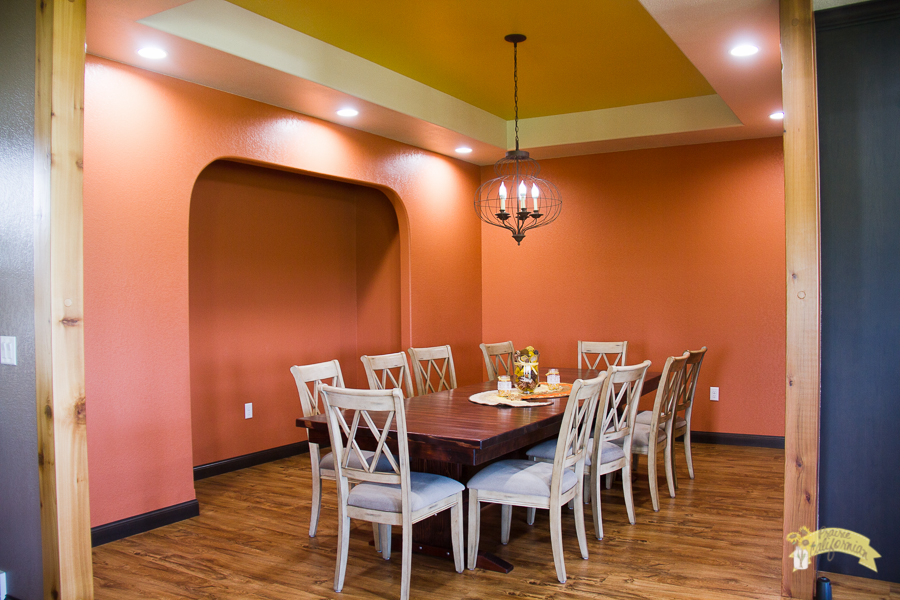 Our dining room is shaping up nicely. We are in love with our table from Forever Redwood. We still need to find a hutch or sideboard for that cubby.
Our living room is one of my favorite spaces in the whole house. It is the best to plop down on and just soak it all in. I love the fireplace even more now that it is adorned with some memories and keepsakes!
I am still not settled with this space how it is. But I am loving how it is coming together. And very much in love with our coffee table from Grain Designs in Fargo.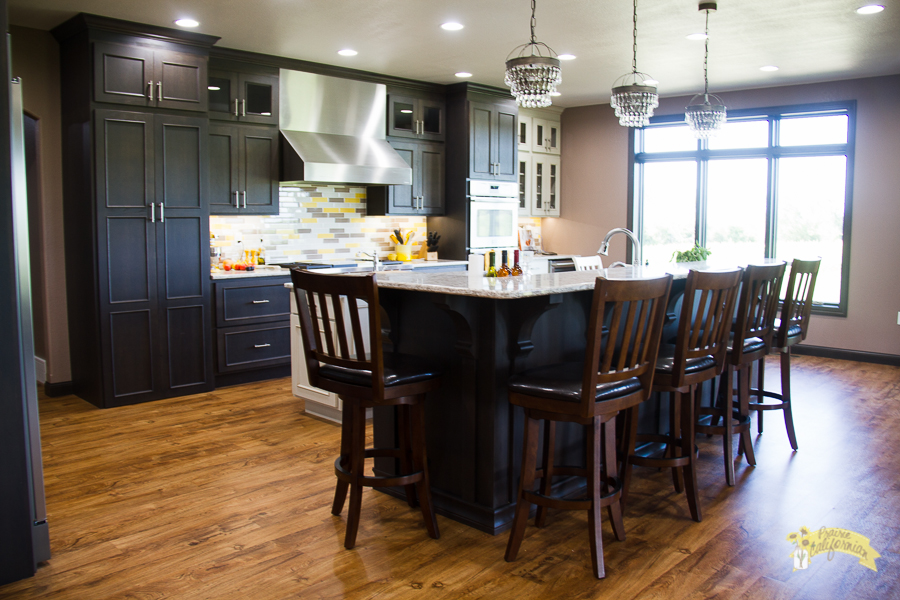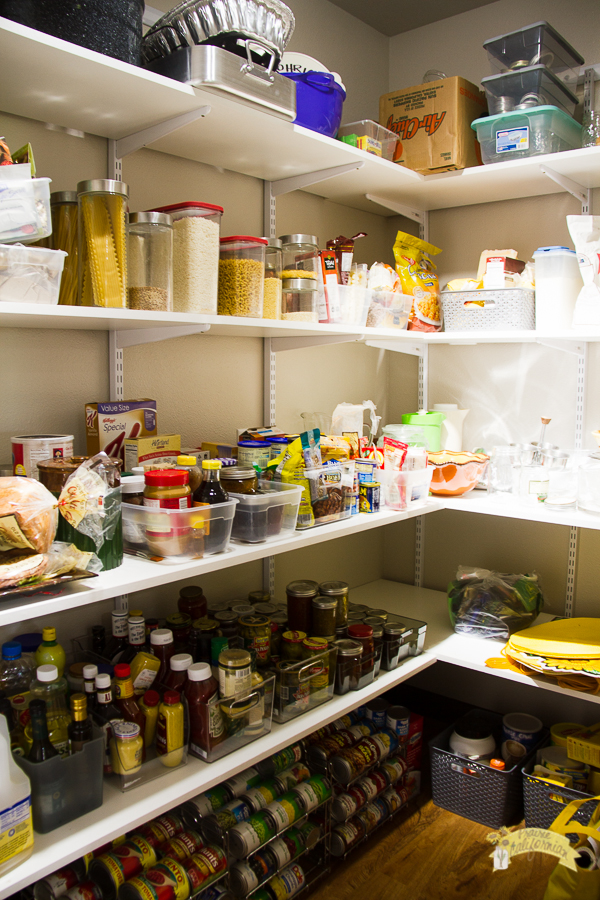 Our kitchen. I a.d.o.r.e. our kitchen. It is hands down my favorite place to be in the house. Even the hubs enjoys hanging out at the snackbar while I cook. Cooking in this kitchen is a dream. It is amazing how much more I can get done in one space when I have room to work. And my pantry, it pretty much is incredible how much I can store in there.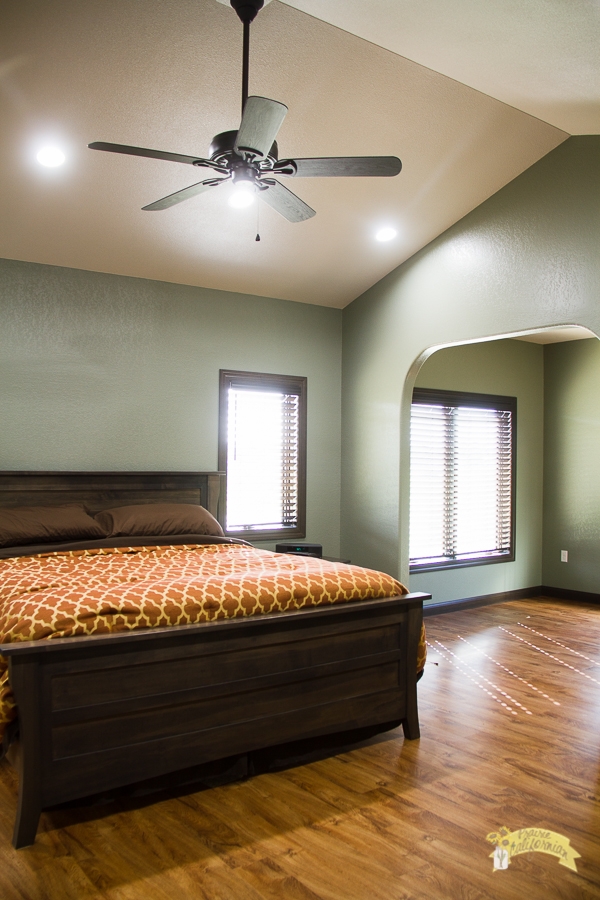 Our master bedroom is furnished with our bed and nightstands, but nothing else yet. We will get there.
My sanctuary is without a doubt, our bathroom. I could honestly just hang out in there, I love it so much. Being able to sit down while I put my makeup on is awesome (I used to sit on the counter at the old house). And our shower, there aren't words. The husband was pretty much in love when he found out the shelves perfectly hold a beer, because shower beer, why not!?
And just for memories sake, here's one memory all rolled into one. Hard to believe the transformation!