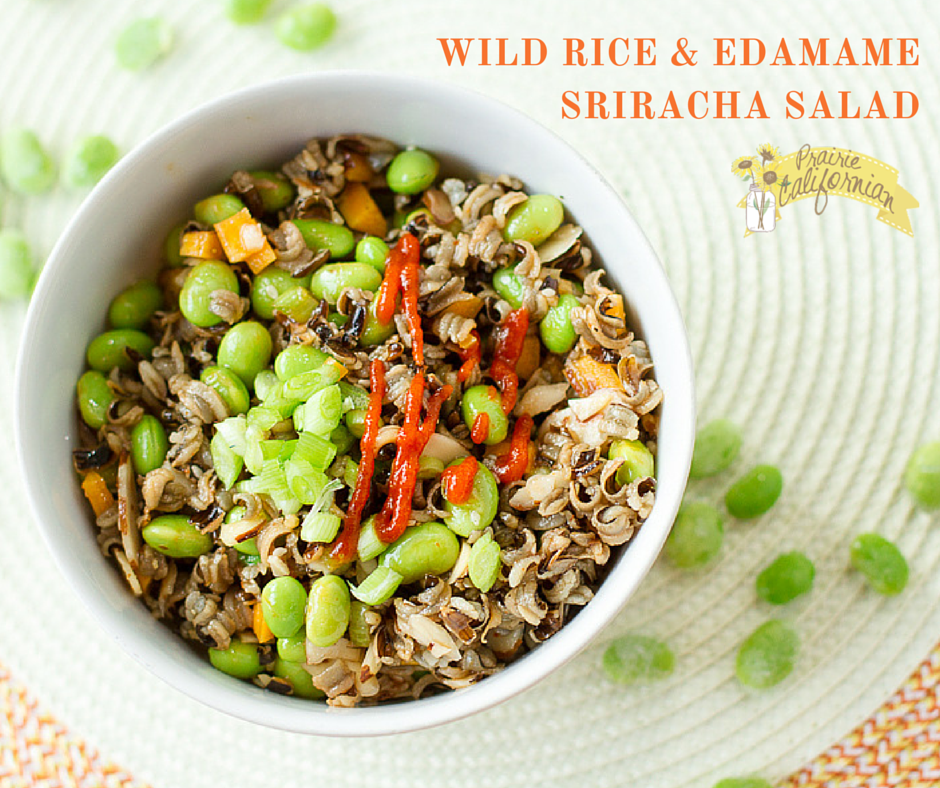 As I am experimenting more and more with soy products during my Crop of the Month series, I am finding more and more uses for them. Really, shelled edamame can be added to anything. Rice pilaf, salads, stir fry. The uses are endless. They've become a great staple for me in the kitchen.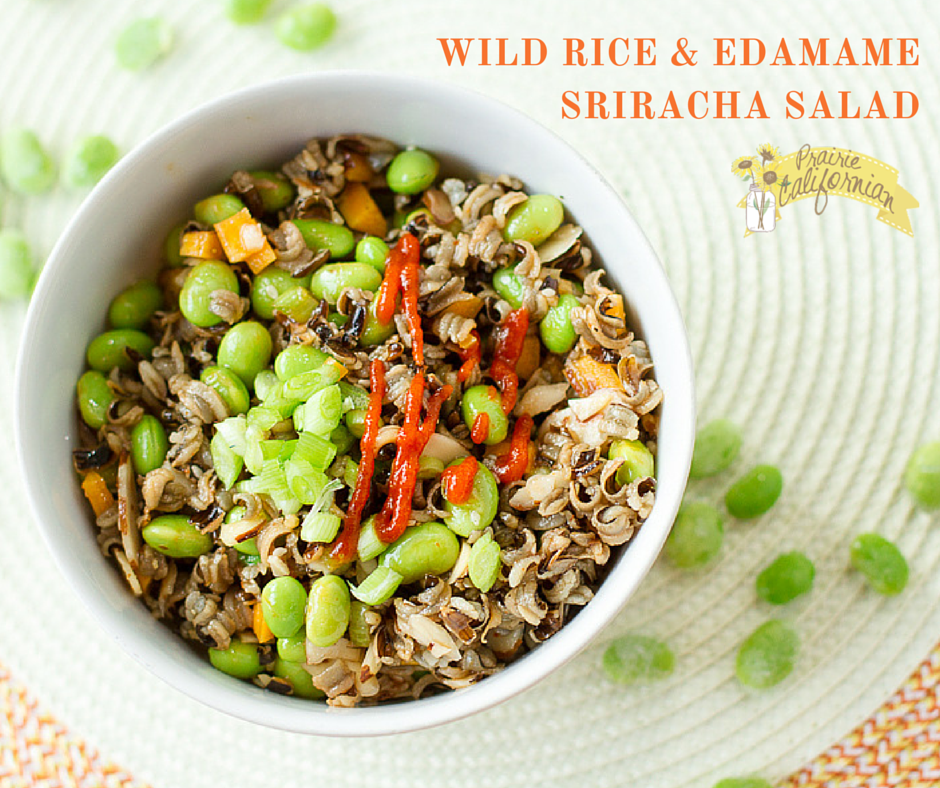 This is a quick salad I literally threw together in 10 minutes. The trick to this salad is you've got to let it sit and marinate in the dressing for several hours. It really allows the flavors to bloom.
I think the next time I make it I am going to add some crunchy noodles to it right before serving!
Wild Rice and Edamame Sriracha Salad
2015-07-28 08:42:53
Serves 6
super quick salad with great asian inspired flavors
Ingredients
Salad
1/2 cup slivered almonds
2 tablespoons white sesame seeds
4 cups cooked wild rice
3 medium scallions, thinly sliced (white and light green parts only)
2 cups shelled thawed edamame
2 medium carrots, peeled and diced
1/2 cup water chestnuts, diced
Dressing
2 tablespoons olive oil
2 tablespoons toasted sesame oil
1/4 cup rice vinegar
1 tablespoon honey
2 - 3 teaspoons sriracha
2 teaspoons lime juice
1 tablespoon soy sauce
salt and pepper to taste
Instructions
Place the almonds in a medium frying pan over medium heat and toast 5-7 minutes. Remove and add to large mixing bowl.
Add the sesame seeds to the pan and toast about 2-3 minutes. Transfer to the bowl with the almonds.
Add the rice, scallions, edamame, carrots, and water chestnuts to the bowl with the almonds and sesame seeds.
Whisk the olive oil, sesame oil, rice vinegar, honey, sriracha, lime juice, soy sauce, and salt and pepper in a small bowl. Drizzle over the rice mixture and toss to combine.
Taste and season as needed with any ingredients. Cover and chill for at least one hour before serving.
Notes
Add crunchy noodles crushed up before serving for extra crunch!
Adapted from Chow
Prairie Californian https://prairiecalifornian.com/