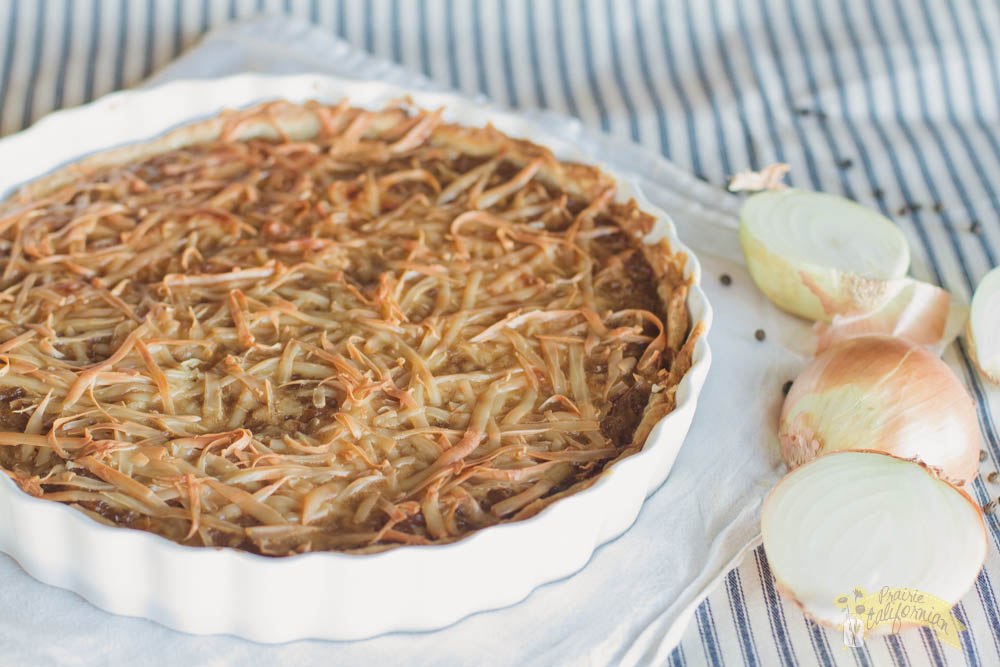 If there was one thing I use in my kitchen the most (besides black pepper and garlic) it would have to be onions. I go to the store almost weekly and purchase a bag of yellow onions, without even thinking about all the work that went into getting those onions onto my grocery store shelf. When I met Tyson of Roberts Family Farms, I was enthralled with how onions are grown and harvested. I was so thrilled when he agreed to joining in the Thirty Days of Food feature! I made french onion inspired tart, caramelized onions in pie dough topped with cheese… It doesn't get much better than that!
ONIONS: TYSON OF ROBERTS FAMILY FARMS
UTAH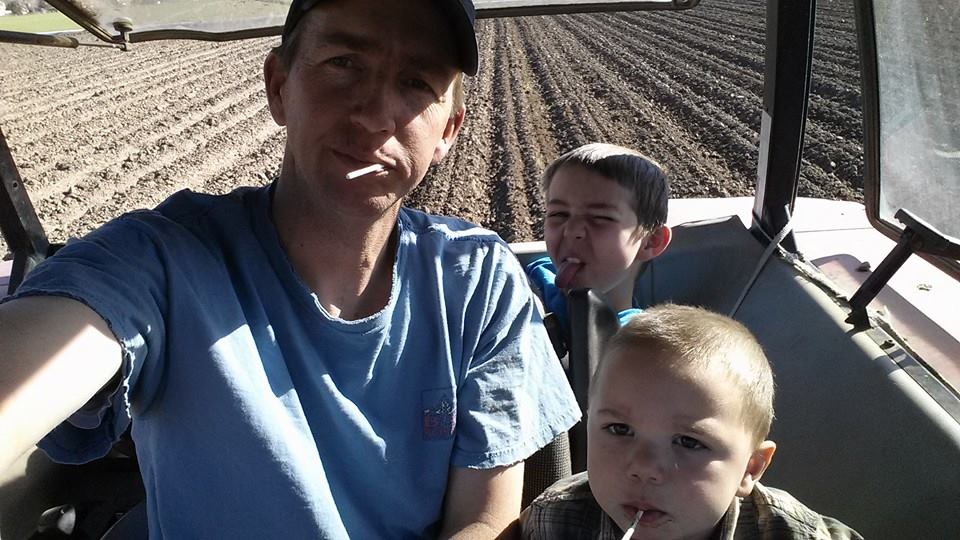 Are there any differences between your farm now and your farm when you were a kid?
Our family farm has changed drastically since I started farming. Over 20 years ago when I was in high school, our farm consisted of a 100% wholesale operation, meaning that all of our onions, grain, corn, and other products were sold to a packing house or manufacturer. Over the years our area has changed from a rural area to mostly urban. As a result of that urbanization, farm ground that we had leased for many decades was developed and we found our farm shrinking in size. We decided that if I wanted to stay on the farm, we needed to make changes in how we did things. Now we have diversified our vegetable operations to grow over 30 varieties of vegetables. We also sell about 80% of those vegetables directly to consumers at farmers markets and on our farm.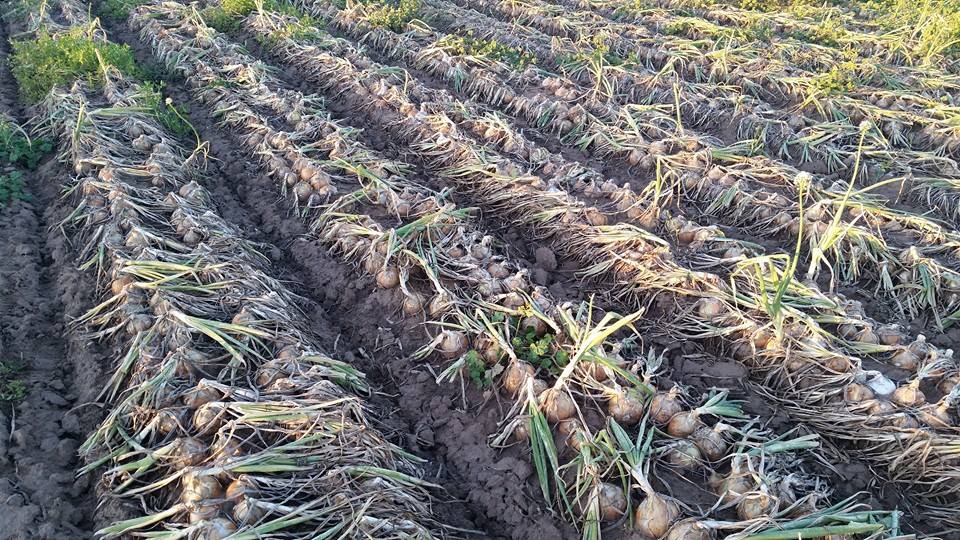 Who farms with you and what are their roles?
My parents, Dix and Ruth, play an important role in the day-to-day operations of our farm. Though my father says he is now my employee, he is involved in the decision making and work of the farm everyday. We also enlist the help of other family members and my children to sell at farmers markets and do many other chores on the farm as needed.
What has been the hardest part of farming for you?
Uncertainty would be the hardest thing for me. From not being able to predict the weather or markets, to knowing that a year's worth of hard work could be wiped away in just a few hours of a severe storm. There are many unpredictable scenarios when farming.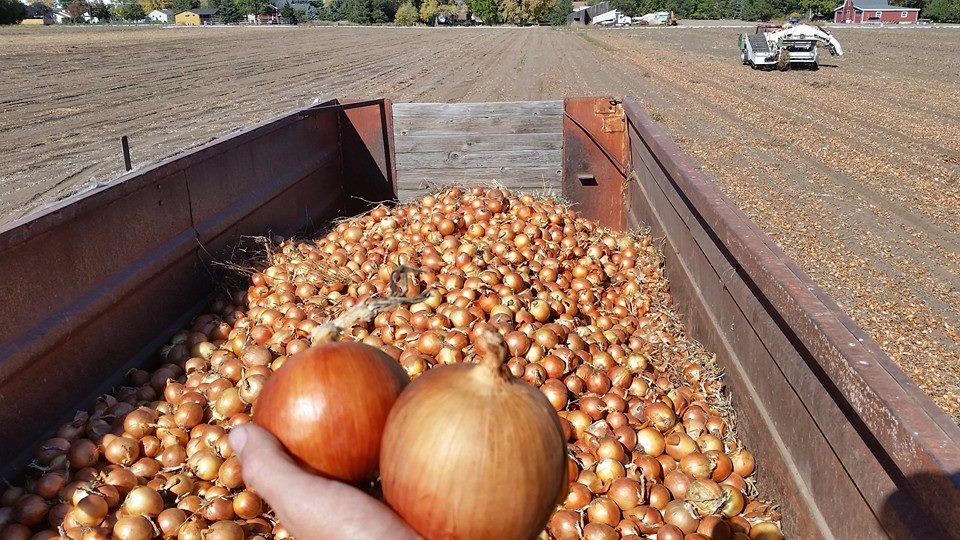 What do you think has been the most useful advance in farming?
I would have to say new, improved varieties of vegetables has helped us the most on the farm. With these new varieties, I am able to get yields and quality that my father would never have dreamed about 50 years ago.
Any memories you want to share about this feature ingredient?
I can remember working in the onions from planting to growing to the best part, the harvest for as long as I can remember. I have served on several different onion advisory boards and committees and I am currently the president of the Utah Onion Association. But can you keep a secret? I don't eat a lot of onions. 😉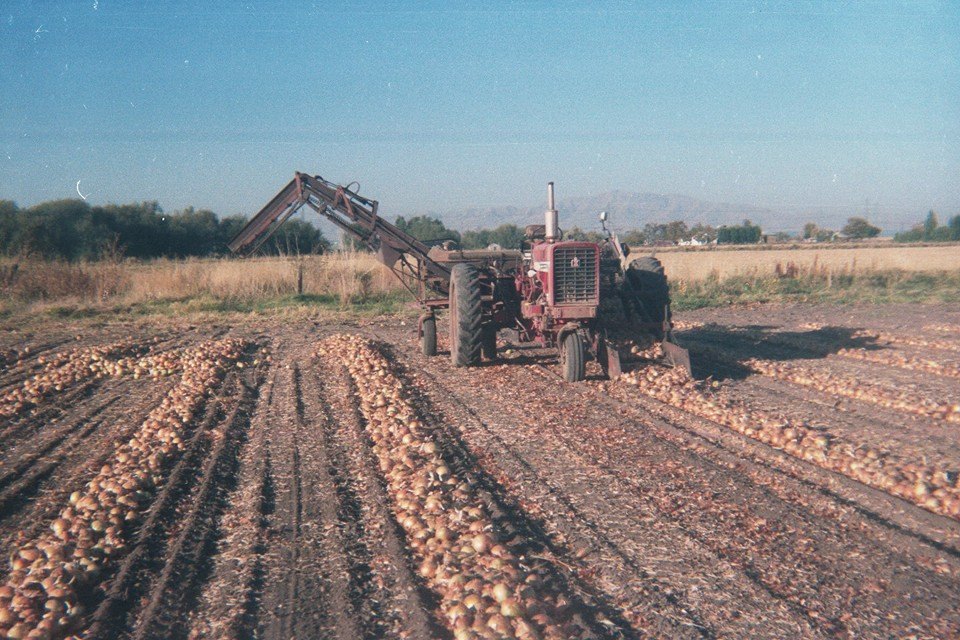 What is one message you'd like to get across to the general public about what you do?
I am often asked this question and I always answer it the same way, "get to know a farmer!" With advancements in technology, there are countless ways to build relationships with the people who produce your food. I always say that a relationship is worth so much more than a food label. Farmers these days love to communicate with the people who end up feeding their families with the products they produce.
You can find more from Tyson on their Facebook page Roberts Family Farms.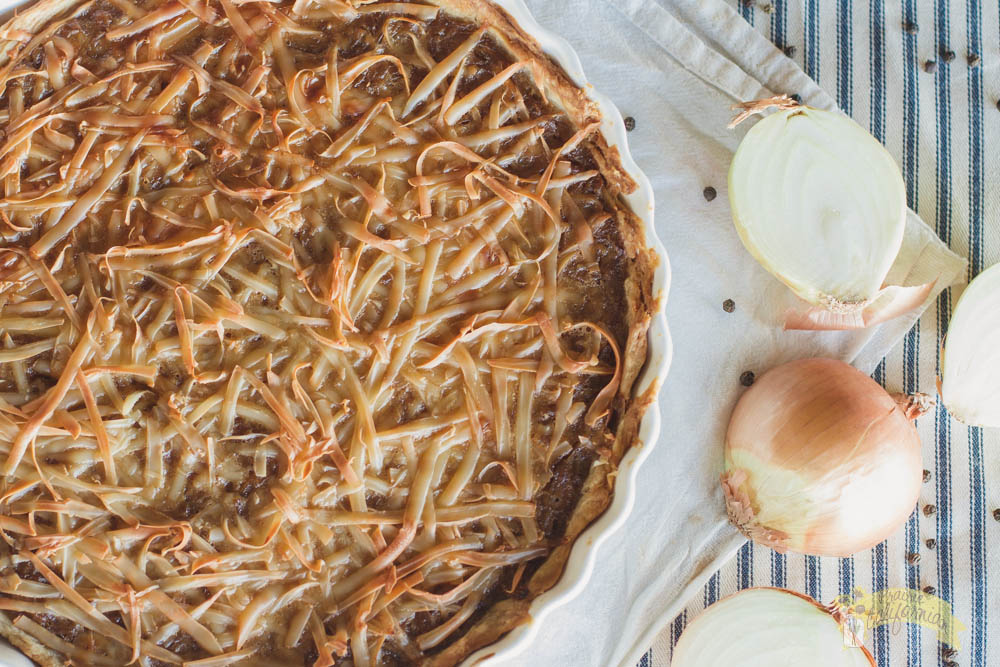 Caramelized onions in a pie dough with cheese? Yep. Sold. This tart is french onion soup inspired. It is delicious and perfect for a brunch, shower, or basically just to eat in your jammies whenever you'd like!
Onion Tart
2015-11-05 15:24:59
Ingredients
4 medium onions, halved and thinly sliced
2 tablespoons butter
pinch salt, pepper, and brown sugar
1 cup beef broth
2 teaspoons whiskey
2 ounces Gruyere or Swiss cheese, grated
1 large egg
1/2 cup heavy cream or half and half
1 pie crust (homemade or pre-bought)
Recipe
2 cups all-purpose flour
1/4 teaspoon salt
1/2 cup unsalted butter, cold and cut into small cubes
3 tablespoons ice cold water
Instructions
Pie Crust
If homemaking, mix flour and salt together in a large bowl. Add butter and blend in with your hands or a pastry blender until dough begins to form small pea sized balls. Sprinkle in cold water and mix it with a spoon or a pastry blender. The mixture should hold together. Knead the dough into a ball.
Preheat oven to 400 degrees. Lightly butter a 9-inch round tart pan, cake pan, or pie dish.
Roll your dough out until it is about 11 inches in diameter. Carefully transfer the dough into the prepared dish. Lightly press the pie dough in and up the sides of the dish. Trim edges leaving a little bit to compensate for shrinkage. Chill for 15 minutes in the freezer.
Once chilled, lightly butter a piece of foil and press it into your tart shell. Fill tart shell with pie weights, dried beans or rice bake for 12 to 14 minutes. Remove from oven, carefully remove foil and weights, and return to oven for another 5 to 7 minutes, until lightly golden at edges. Set aside until needed.
Onion Tart Filling
Melt the butter in a large skillet over medium heat. Add the onions to the pan, stir to coat with butter. Cook the onions for 10-15 minutes until starting to soften. Stir in the salt, pepper, and sugar. Reduce heat, cover with a lid and let caramelize, about 10 minutes. Pour in whiskey, balsamic vinegar, and beef broth. Simmer the mixture until the broth nearly completely disappears. Season to taste.
Let onions cool before assembling tart, feel free to pop onions in freezer or fridge to speed up this process.
In a mediu bowl, beat the egg and cream together. Pour the onions into the prepared tart dish and pour the custard over the top. Sprinkle cheese over custard and bake 25 to 30 minutes at 400 degrees. Serve warm.
Notes
If more filling is needed, feel free to add more than one beaten egg.
Prairie Californian https://prairiecalifornian.com/
This post is part of my Thirty Days of Food series where I am writing about food and farming for the entire month of November, to find out more about it all or how to follow along, visit my Thirty Days of Food page to find more great recipes with farmer features!