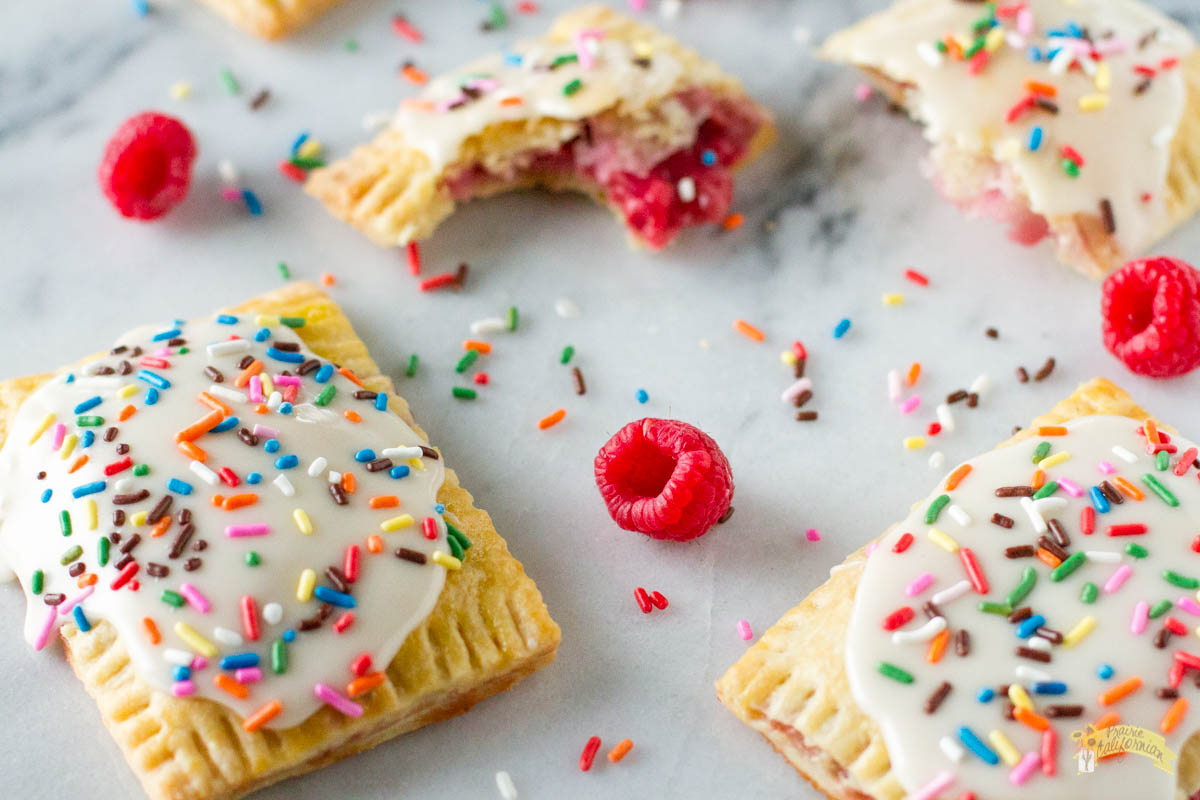 Ever come across a food that takes you back to childhood? Pop tarts are something I think as a kid I could have eaten every morning, if only Mom would have let me! These homemade pop tarts are made fresh and so much better than the ones I ate as a kid. They can be made using a store bought pie crust or you can make your own! Either way, they are fantastic. Lorin joins us today to talk growing produce and shares the importance of creating a food community around their business.
LORIN FAHRMEIER
Lexington, Missouri
What has been the hardest part of farming for you?
The hardest part of farming for me is the fact that I have to work full time in town (with University of Missouri-Extension) and can't focus on our farm business 100% of the time. My husband is on the farm full time but we're getting to the tipping point of being able to be there with him.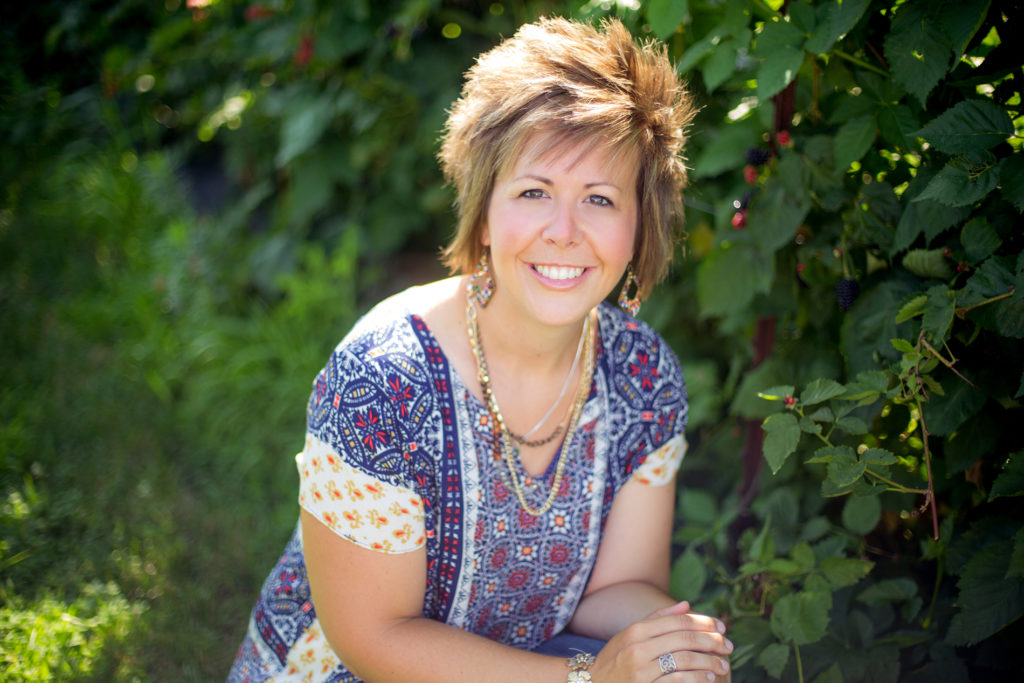 What crops (or animals) do you grow and why?
We grow basically everything from Asparagus to Zucchini! We also have a u-pick berry patch and roadside farm market. We love growing direct consumable products because we love helping our customers connect back to agriculture and a family farm.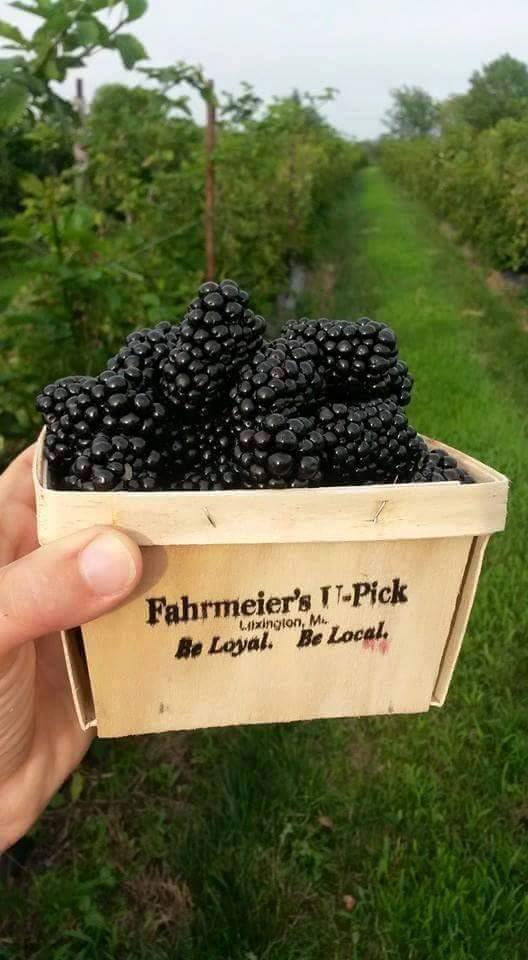 What advice would you give to anyone interested into getting into your field?
Be tough. Be open minded. Be creative. Be positive. Be honest. Never give up!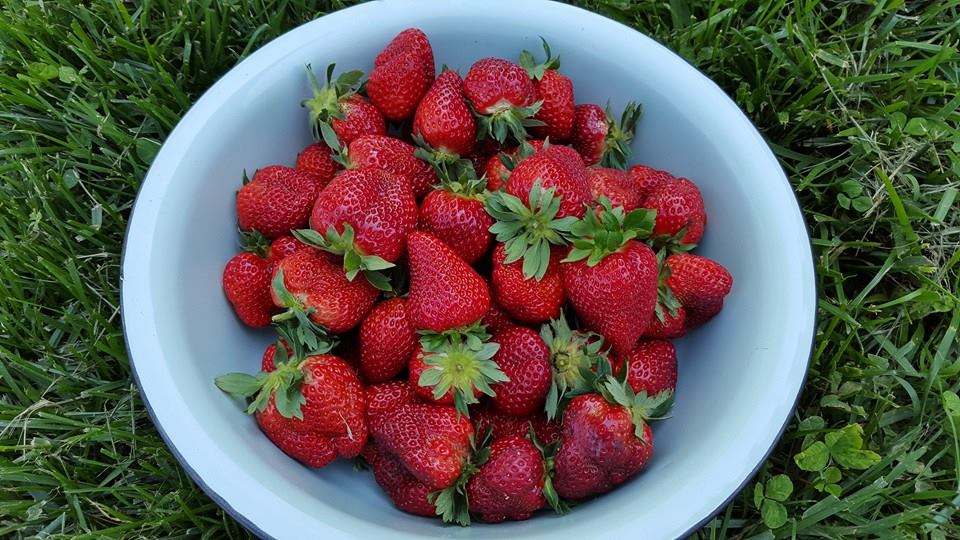 What is your favorite thing to do with the food crop you grow?
We love to share our fresh grown fruits and vegetables with our customers and friends and of course, COOK! We have found that sharing real life recipes create a food community around our business. Working moms like having "ace in the hole" recipes that are nutritious and FAST to create for their family and it makes us feel good knowing that we help provide that.
You can find more from Lorin by checking out their website Our Family Farmer or by giving them a LIKE on Facebook either at Fahrmeier Farms or The Feisty Farmwife!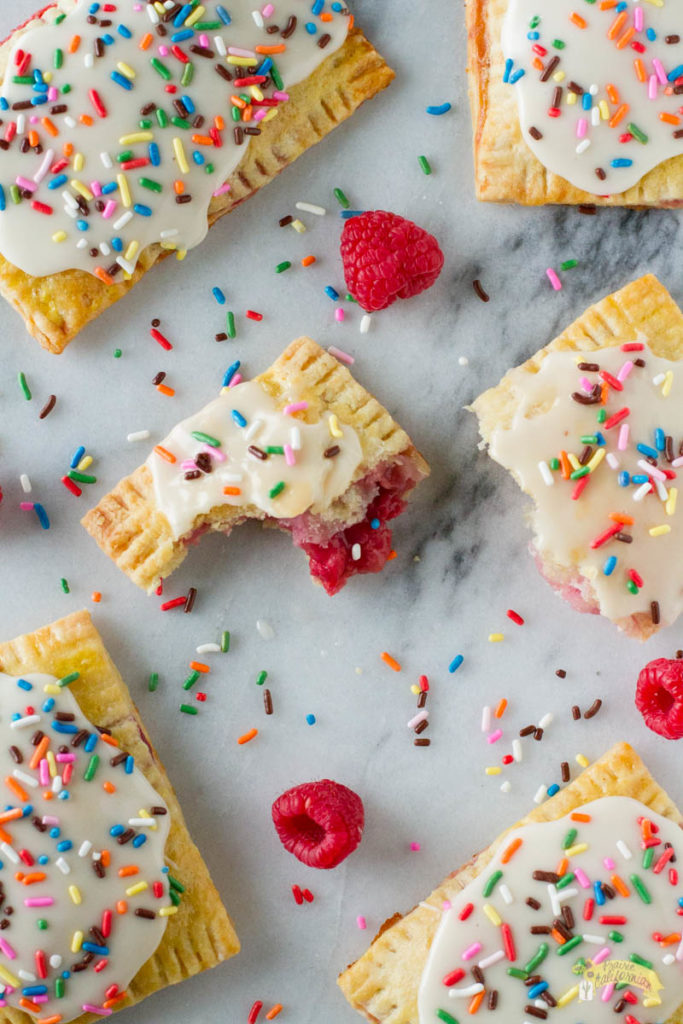 I used a mixture of strawberries and raspberries for my pop tarts. But you can feel free to use whatever berries you have on hand OR you can even use preserves or jam for this! Keep it simple and have fun with your kids making these!
Homemade Berry Pop Tarts
2016-11-13 14:56:10
homemade pop tarts with berry filling
Ingredients
1 recipe pie crust or two store bought pie crusts (see below)
Filling
1/2 cup berries (I used crushed strawberries and raspberries)
1 tablespoon cornstarch
3 tablespoons sugar
1 egg, beaten
Icing
1 cup powdered sugar
2 tablespoons milk
1/4 teaspoon vanilla extract
Instructions
To make the filling, combine all ingredients in a small saucepan. Cook on medium heat for 15-20 minutes until thickened and reduced. You can also use preserves or jam for filling as well.
To assemble the tarts, place one piece of dough on a well floured surface. Roll into a rectangle about 9 inches by 12 inches. Trim off edges so they are clean and straight. Repeat with the second piece of dough.
Score one piece of dough into thirds lengthwise and widthwise, making nine 3 inch by 4 inch rectangles.
Beat the egg and brush it over the entire surface of the scored dough. Spoon a tablespoon of filling onto the middle of the scored tart. Place the second piece of dough on top of the first, use your fingers to seal around each pocket. Cut the dough evenly between the filling to form nine tarts. Press the tines of a fork around the edge of the rectangle.
Place tarts on a parchment-lined baking sheet and freeze for 15 minutes.
Preheat your oven to 350 degrees. Remove tarts from the freeze and bake 35-40 minutes or until golden brown over the top. Remove from oven and cool.
To make the icing, whisk together the powdered sugar, milk, and vanilla. Spoon over the cooled tarts and let sit several minutes to harden.
Notes
Pie Crust
2 cups flour
1 tablespoon sugar
1 teaspoon salt
1 cup butter, cut into cubes
1 large egg
2 tablespoons milk
Whisk together the flour, sugar, and salt. Cut in the butter until the mixture begins to hold together and forms pea sized balls. Mix the egg and milk, add it to the dough, mixing until everything is cohesive. Divide the dough in half and shape each half into a 3 inch by 5 inch rectangle. Wrap in plastic and refrigerate for 30 minutes. Let it rest for 15-20 minutes when you are ready to use.
Prairie Californian https://prairiecalifornian.com/
This post is part of my Thirty Days of Food series where I am writing about food and farming for the entire month of November, to find out more about it all or how to follow along, visit my Thirty Days of Food page to find more great recipes with farmer features!