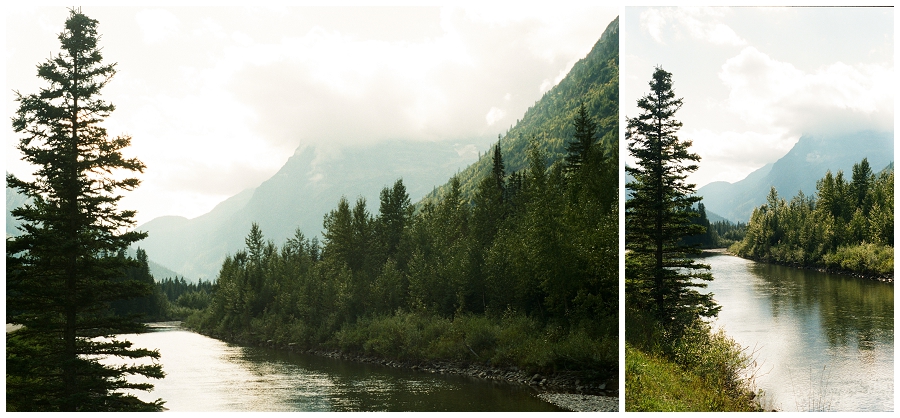 Day one of our Harley honeymoon, we decided to travel up through Glacier National Park. We actually got married not too far away, so it was an easy day trip to head up there. Being born and raised in California, this gal has experienced her fair share of mountains… But let me tell you, the mountains in Glacier National Park were unlike anything I'd ever seen. If you've never made the trip to Glacier, DO IT! It's something to see.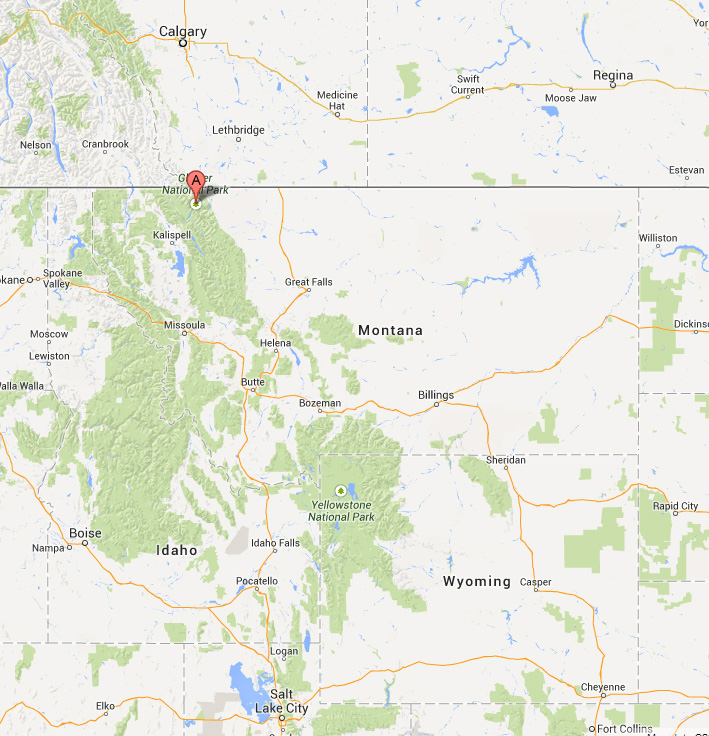 If you aren't sure where Glacier National Park is… It's in the upper northwestern corner of Montana. The Park actually spans up in to Canada and on the Canadian side is called Waterton Lakes National Park. The parks encompass over 1,000,000 acres and includes two mountain ranges. There are over 130 named lakes and many, many different species of plants and animals throughout.
In order to tour through Glacier in its entirety, you travel a 53 mile span of windy, narrow road called the Going to the Sun Road. It is the only road that crosses Glacier and goes over the Continental Divide at Logan's Pass. Due to the elevation, the road is typically only open from early June to mid October, depending on the weather. There are many, many different places to stop and look out. There are several lakes along the way. And there are even some places where waterfalls are almost falling onto the road. On a nice, clear day, it's absolutely gorgeous. I couldn't get over how clear the water in all the lakes is. Seriously, you can see right to the bottom!
At one point in the day, as we rode, you could actually see the fog coming off the mountain and we rode underneath it on the road. It was wild, it's in the video below. And in true Jenny fashion, I brought along my camera. I made the crazy decision to leave my big digital camera at home. It was like losing one of my limbs, but instead I brought film only. This was risky. The images aren't as vivid as our eye sees, but they are never the less gorgeous. We also filmed the entire time we road through Glacier, below is the edited video from our GoPro Hero 3 Black edition camera.
Glacier National Park is something I never even knew about. I'd never traveled to any part of the area and I left completely in LOVE with Montana. It's seriously gorgeous no matter where you go… Glacier is the icing on the cake. It was an experience I will never forget and riding it on the Harley made it THAT much better.
And here's the video from our GoPro that day.
Have you ever visited Glacier? What did you enjoy the most?
Stay tuned for Part 2 which is our 425 mile journey from West Glacier, MT to West Yellowstone, MT. We traveled through Butte, MT and ate at one of our FAVORITE places! It just so happens to be the home of Evel Knievel's favorite sandwich!