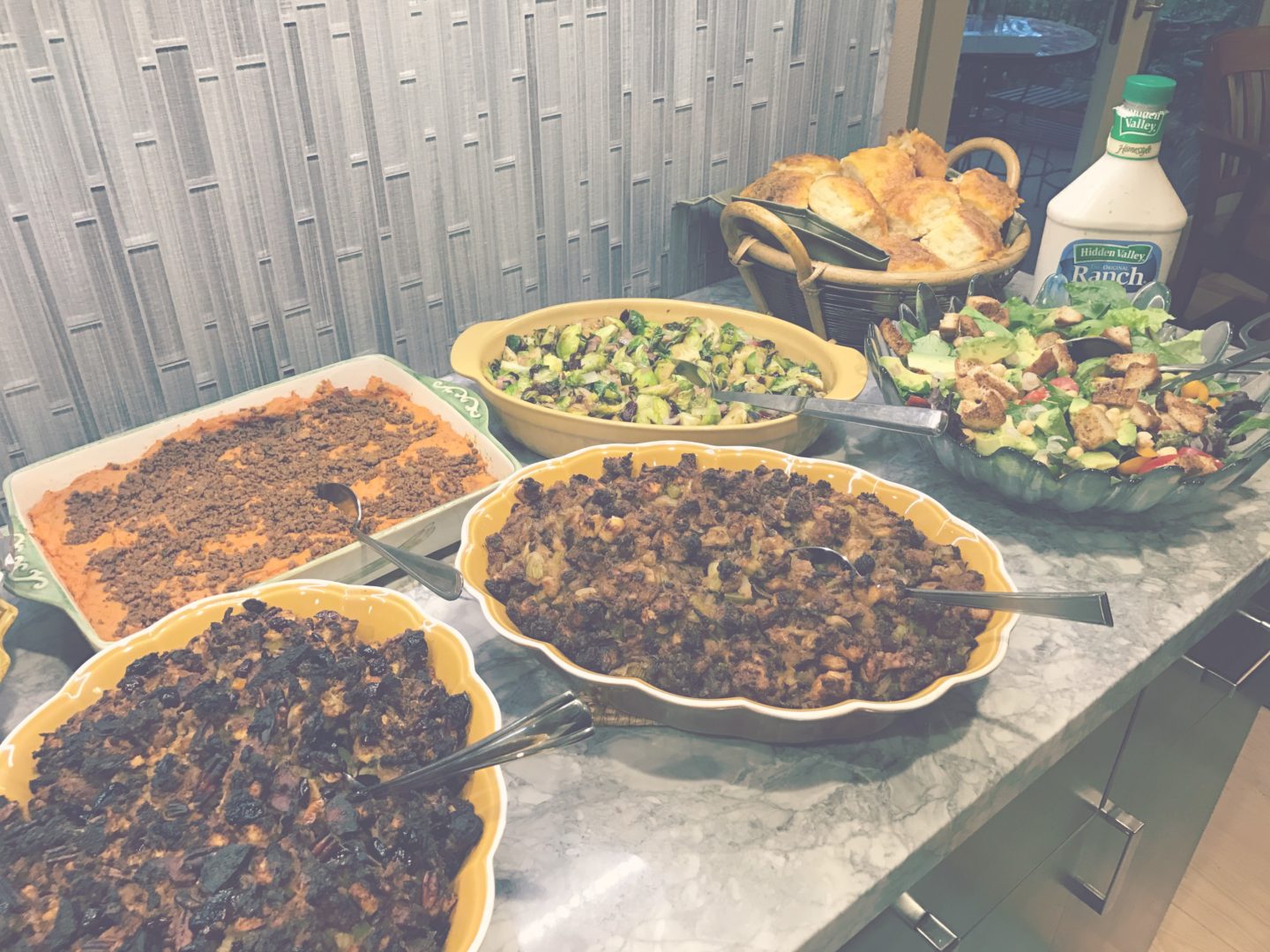 If you've followed me for any amount of time, you know that it's sort of become a tradition that my husband and I spend our Thanksgiving in California. After I moved to North Dakota, we both decided it is too hard to try and split Holidays. So we told both of our families, Thanksgiving will be spent in California and Christmas will be spent in North Dakota.
As usual, we made our annual trek to California this year for Thanksgiving and spent a week with my parents and family enjoying fall in California. And this was the first year we made the trek DRIVING!! It was awesome because we got to literally STOCK UP on all my favorite California products like olive oil, balsamic vinegars, wine, nuts, rice, and of course meat from my parent's butcher shop! I think our pickup was literally as full going out as it was coming home. We brought the splendors of the Dakotas to California and brought back with us the splendors of California, good trade!
If any of you know my dad, you will know the production that is the Dewey Family Thanksgiving. It has been featured on this blog five years running. You can find all the recaps here. If you're just joining the Dewey Family Thanksgiving, let me give you some background into the Dewey Family Thanksgiving…
Thanksgiving usually begins several days before with Dad cooking turkey parts for stock and gravy. It is this intense process where he saves the drippings, the fat, and of course the stock. Everything is from scratch… I've honestly never known anything besides homemade gravy and stuffing. I know, I'm spoiled. But honestly some of my best Thanksgiving memories involve spending the morning and afternoon in the kitchen with my Dad. And as I've gotten older, he's given me "the power" to plan dishes and cook right alongside him. I truly enjoy the time spent in the kitchen with my parents, we cooked A LOT while we were there and it is honestly my favorite part of spending the Holiday there.
On this year's menu we enjoyed Dad's fabulous Shrimp Cocktail, Sweet Viladia Onion Dip as well as these Cranberry & Goat Cheese Flatbreads to start. For our main course, we enjoyed my mom's fabulous Green Salad, Cheddar Potato Rolls, Brussel Sprouts with Bacon, Leeks, and Cranberries, traditional Mashed Potatoes, Bourbon Bacon Sweet Potatoes (I added a gingersnap & sage crust), Dad's famous Turkey & Gravy, Garlic & Rosemary Leg of Lamb, and Cranberry Pork Loin. For dessert, we went simple and enjoyed some store bought pumpkin pie and I made a classic apple pie.
I love that our meal is a family affair with my hubby even getting involved helping peel or chop! And if any of you ever wonder where I get my love of food and spending time in the kitchen, it is my dad! And I will say, he has taught me well! From my mom, I get my love of being the hostest with the mostest. Just look at those tablescapes…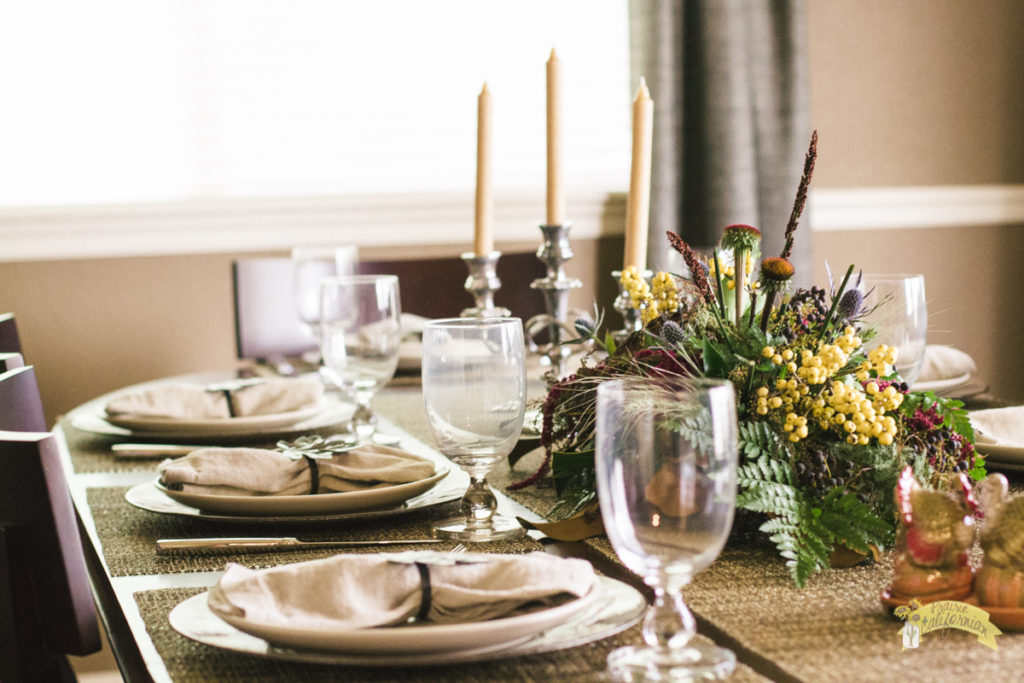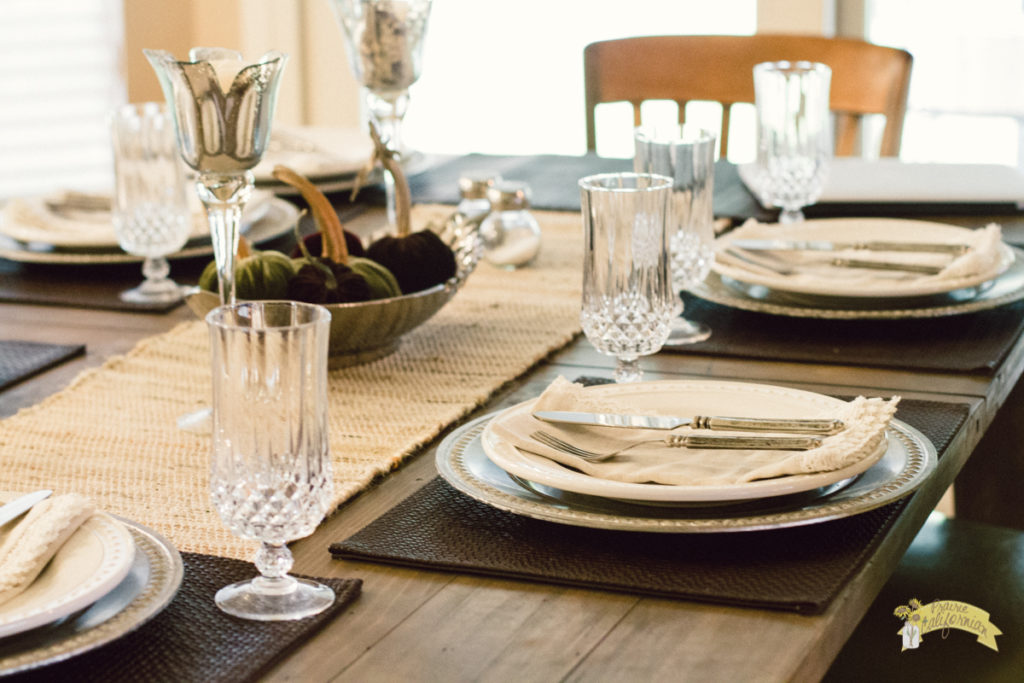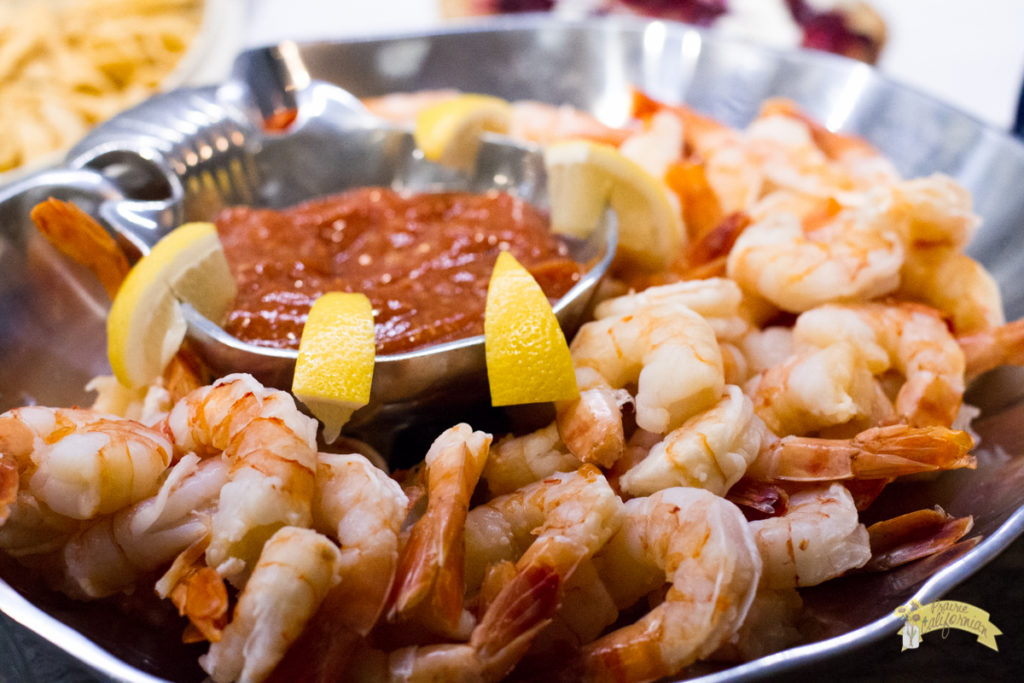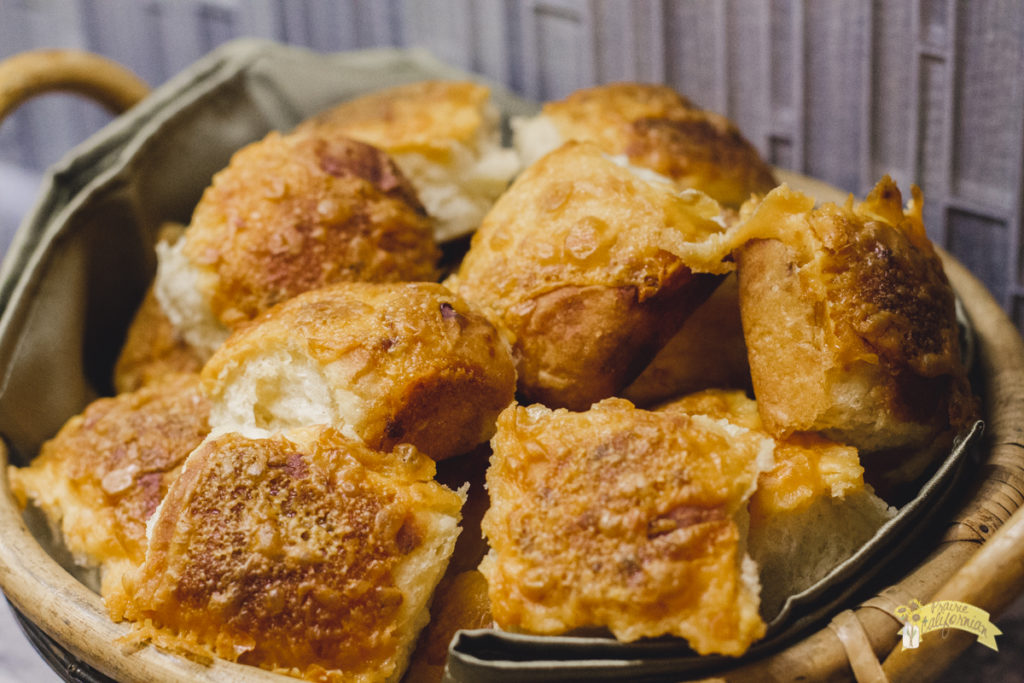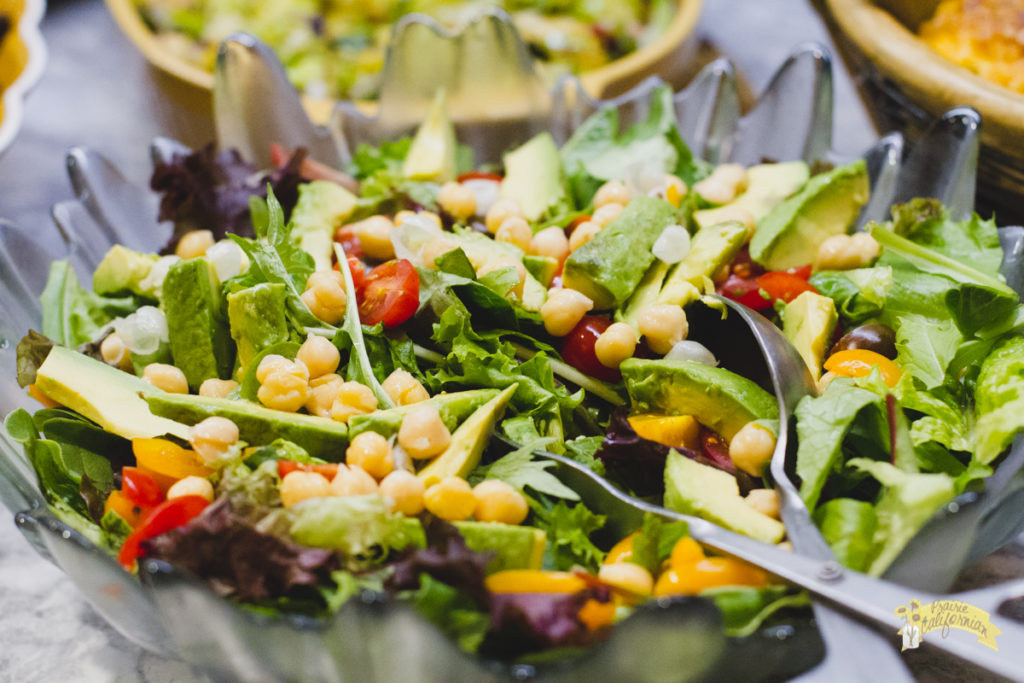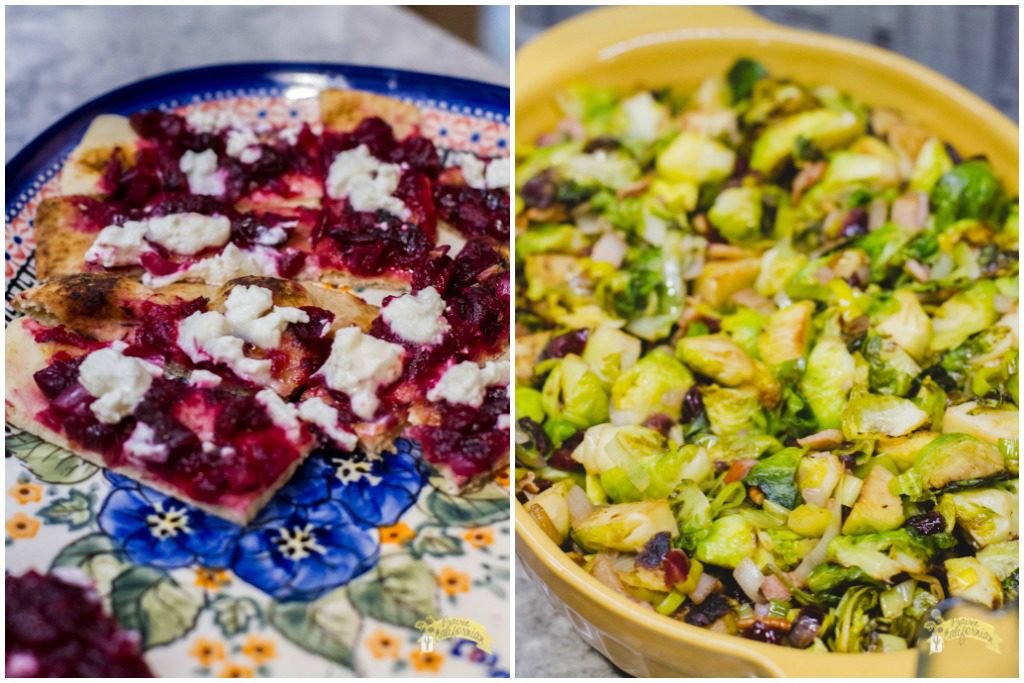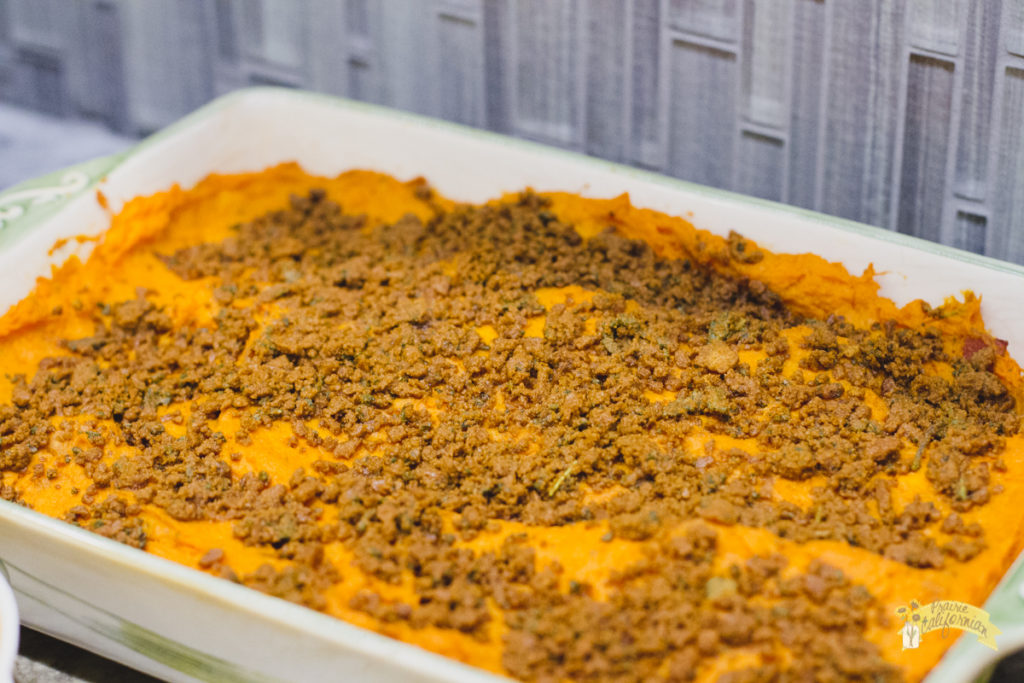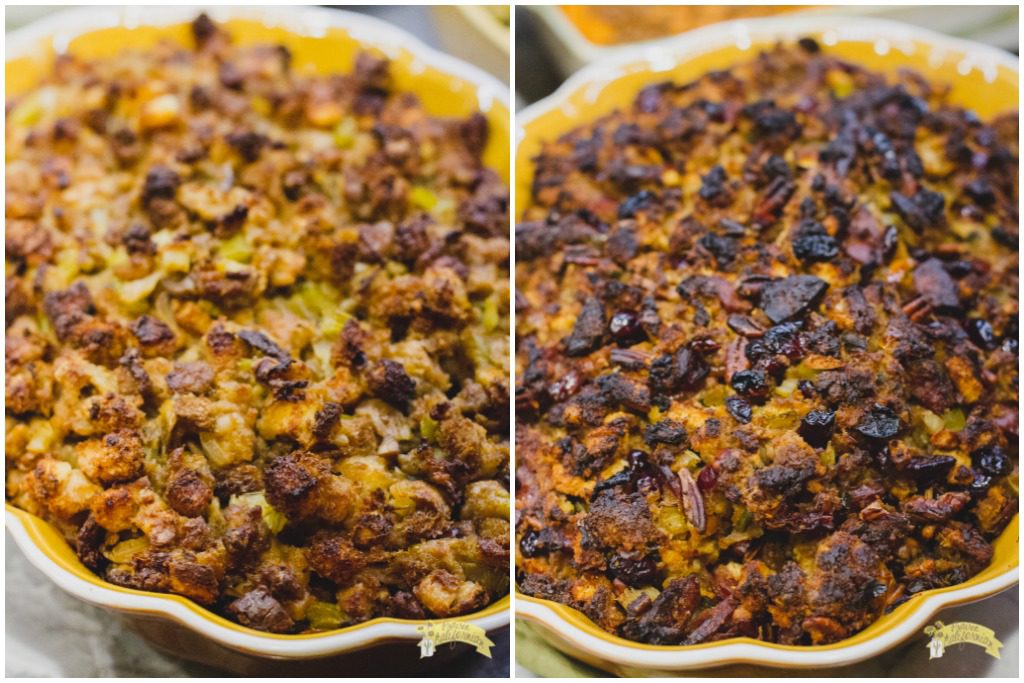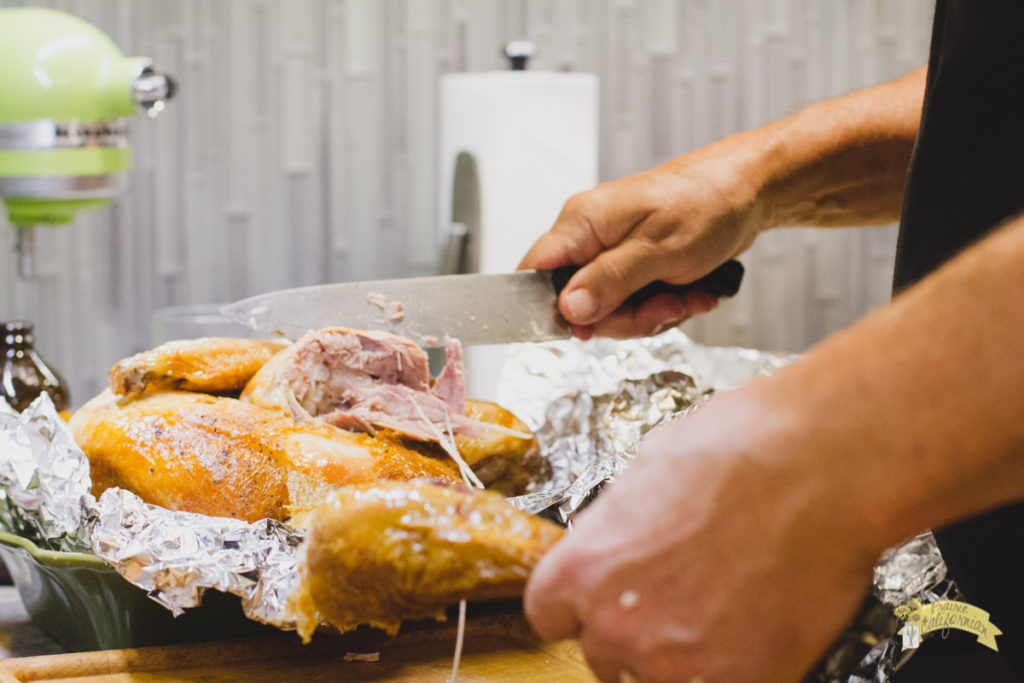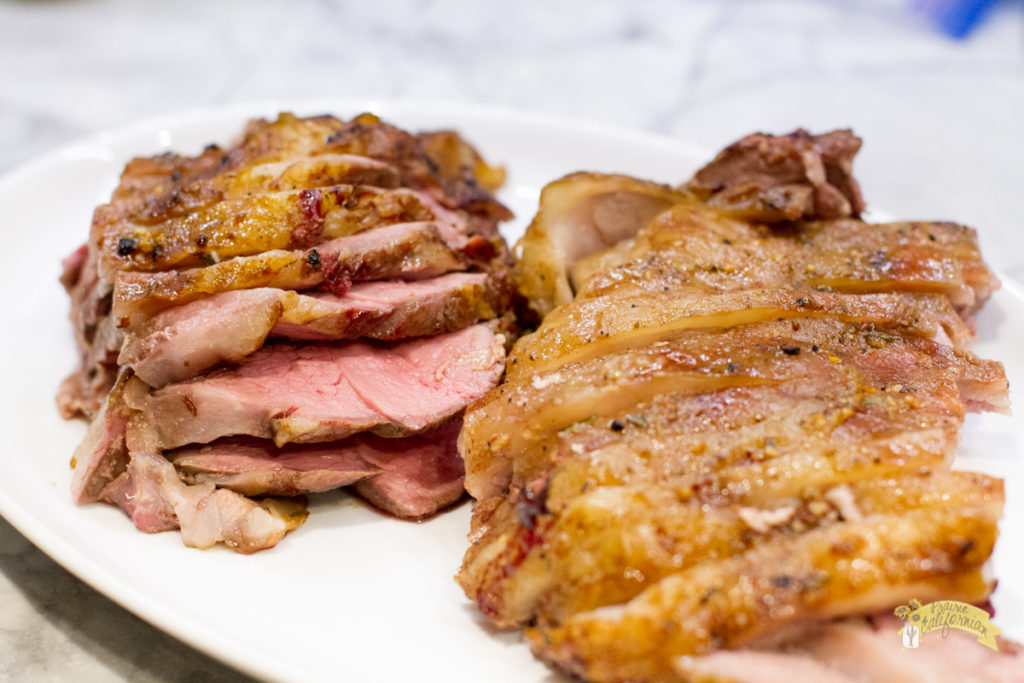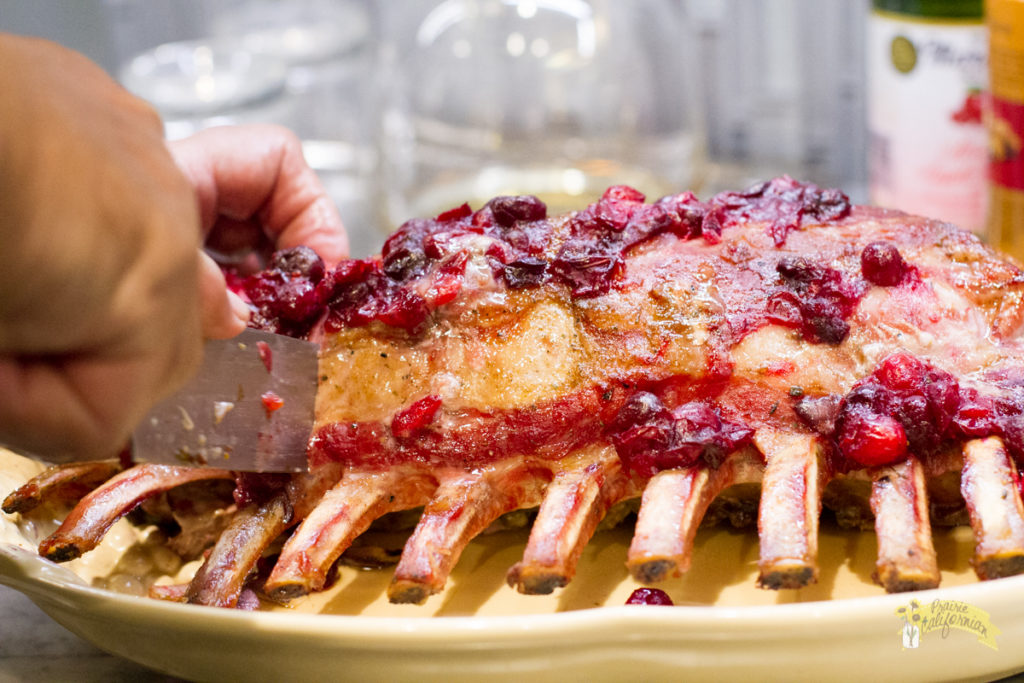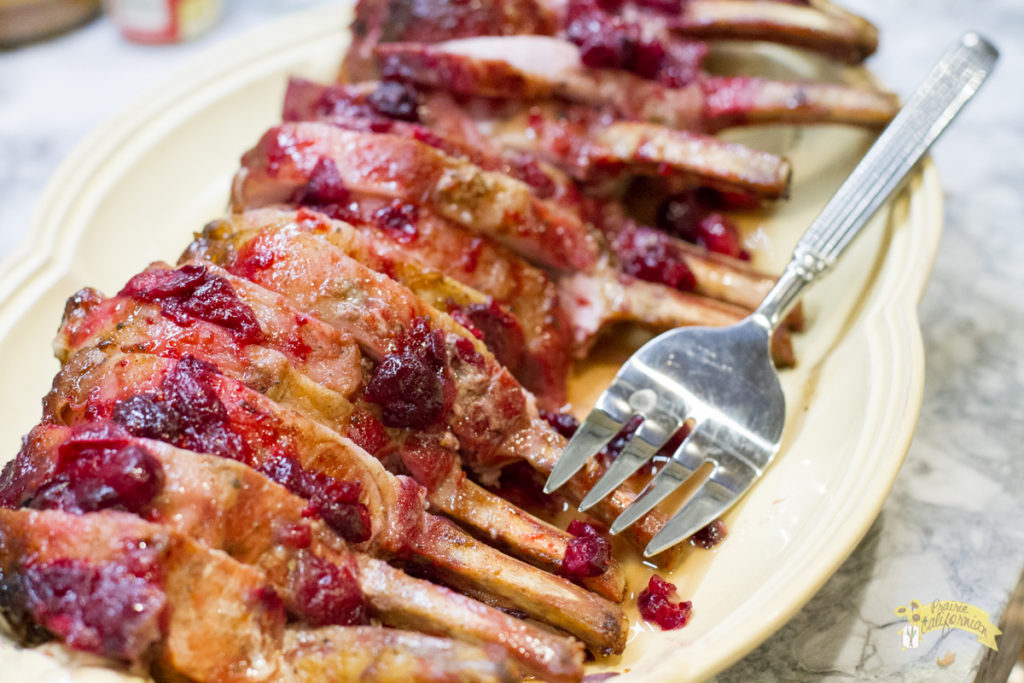 My brother was out of town for Thanksgiving so we didn't get any family photos this year. But, we did enjoy Thanksgiving with ALMOST all of our cousins on my mom's side in attendance. There were only two out of seven missing. As we get older and have our own families, it is becoming more difficult to get us all together. So that was a special moment for us as well as for our grandma Betty. She's many of our only remaining grandparent, so to see all of us and be together with the legacy she's made is so special.
And of course, no Dewey family Thanksgiving is complete without our pooches. My parents dog's Macy & Gracie are always the stars of the show. As you can tell, Macy is so enthused.
Hope everyone had a Happy Thanksgiving and will have a Merry Christmas with those you love and enjoy some good food!