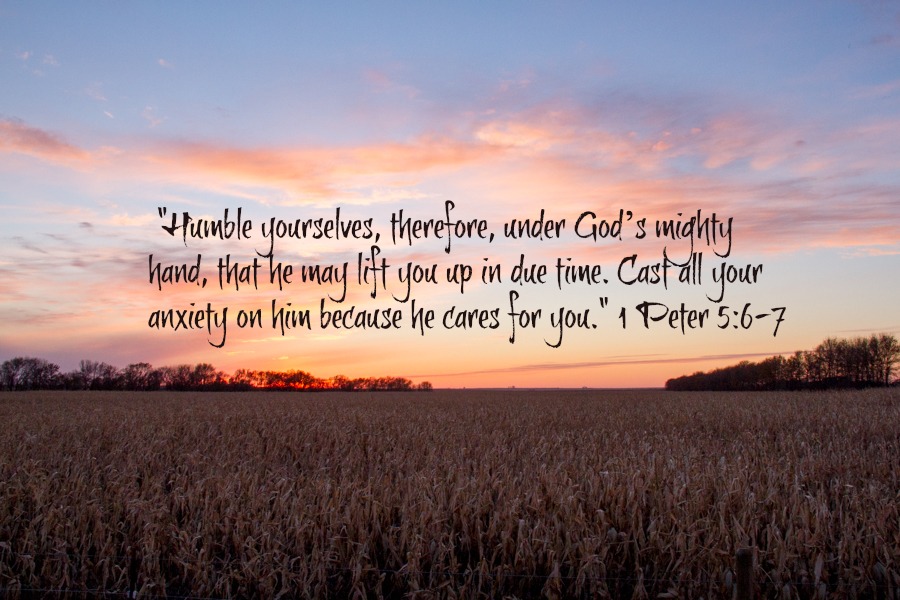 It's been quite a madhouse on the home front lately… Life has just been, well, happening. I didn't plan on writing this post today but we received news yesterday that struck close to home. And I just felt the need to share. My morning started with my husband coming to me with a heavy heart and tear filled eyes. Yesterday, we lost a friend, a customer, and one heck of a cattleman. It was startling, shocking, and almost unbelievable. I spent most of yesterday at a loss for words..
But not only did we just lose a friend, three other young men's lives were cut short. Four men with bright futures in agriculture, in the cattle industry, extinguished, gone… Newly married wives without a husband, children without a father, parents without sons, families and friends mourning the loss of these young men. This is a tragedy that will be felt not only here at home, but across the nation. These young men were prominent figures in the cattle industry and today, people in many states across the nation will continue to say goodbye to these lives.
Now I know tragedies happened across the nation, every single day. People die every day. Loved ones, parents, children, friends are taken from us. But it isn't until these tragedies hit close to home that we really stop and think… "that could have been me". And suddenly, the reality of death we think about so sparingly about is revealed to us.
We think of life as this long, full journey to old age. When we are twenty-something we often think of ourselves as invincible that somehow death wouldn't ever touch us because we have our whole lives ahead of us. But then something like what happened yesterday hits close to home… And we realize. Experiencing the death of not just one young person, but four really brings life in focus.
Yesterday was a reminder in so many things…I just wanted to share a few of them with you..
LIFE IS A GIFT.
To life a long full life and look back on the end of your life is a gift. It's a gift that we often forget about. We get caught up in the stress of life and all these "problems" we have and we so easily forget, hey, we are just lucky to be ALIVE. Take some time during the day, the week, this week to think about the reality of that.
LIFE IS SHORT SO RELISH IT.
Live every moment to its' fullest. Don't get to the end of your life or even have your life cut short wishing you had done more. Wishing you had loved more. Wishing you had spent more time with your family. Just do those things. When you say goodbye to your loved ones, tell them you love them. Remind those around you what they mean to you. Because honestly, you never know when someone's day will be his or her last or your last. Live today and every day like it will be your last.
LIFE IS FULL OF OPPORTUNITIES, DON'T WASTE THEM.
You know that saying, when life gives you lemons, make lemonade. It is true. Our life may be a gift and may be short, but it also full of opportunities. Don't let these opportunities pass you by because you live in fear of death. I know I've talked a lot about the reality of death and how you never really know when your time is up, but life also gives us so much to live for. Whether it be a God, marriage, family, career, or something else.. don't pass up the opportunities life puts in front of you. I took a chance when I decided to let myself fall in love with a farmer from North Dakota… when I decided to move 1,500 miles away from anything I'd ever known… But guess what, those opportunities have brought me more blessings than I can count. You never know when an opportunity may be in a blessing in disguise.
LIFE IS BEAUTIFUL.
One of the things we will remember most about our friend was the passion he had for life. He was always smiling and could make you laugh in any situation. Look around at the things in your life and make note of the beautiful things in your life. Maybe it's your surroundings, maybe it's snuggles with your kids at night, maybe it's the amazing meal you cooked. Life is full of simple things, beautiful things. Take some time to identify those things.
LIFE IS MADE POSSIBLE BY HIM.
God gave us life and God takes away our life. It is still so confusing to me why God would take four young lives and leave so many hurting. But we've got to trust Him. We've got to trust the promise He makes us. We've got to cleave to Him in times of grief. 1 Peter 5: 6-7 tells us "Humble yourselves, therefore, under God's mighty hand, that he may lift you up in due time. Cast all your anxiety on him because he cares for you." He cares for us and that same grief that he may have caused, he will also take away. Cast your worries, your burdens, and your anxieties on him. He will bear the burden of them.
LIFE IS TEMPORARY.
As we venture down the journey that is life. We experience happiness, sadness, death, grief, joy, love, passion… We experience all these things and our many years may seem like a lifetime. But our lives here are temporary. And our lives here are nothing in comparison to the promise He makes us of eternity with Him. Romans 8:18 tells us "For I consider that the sufferings of this present time are not worthy to be compared with the glory that is to be revealed to us." What a beautiful and amazing reminder is that?
Indeed this tragedy will be felt in many towns and states for a long time. And it is true that time heals all wounds. I don't know about you but death often leaves me feeling helpless as I watch those close to me hurting. It leaves me feeling like.. what can I do? Yesterday and today, I did all I could do. I prayed….
I prayed for the families who have lost loved ones that God may show them comfort in their grief.
I prayed for those around me who are hurting that their hurt may be lessened.
I prayed for wisdom and words to comfort those around me who may be grieving.
And finally, I prayed for my loved ones that they realize the gift that is life. That life is short, precious, beautiful, and temporary. I prayed that the realizations of these things may bring comfort to those who need it. Or the realizations of these things may be peace to those who are caught up in the things of this world.
So here I am. Writing these words… Today I hope that the realizations of these things will speak to you. That they will hit home with you. And that you will find parts of your life that need changing. Because you never really know when your time is up. And if it's today, don't let those things in your life go unchanged.