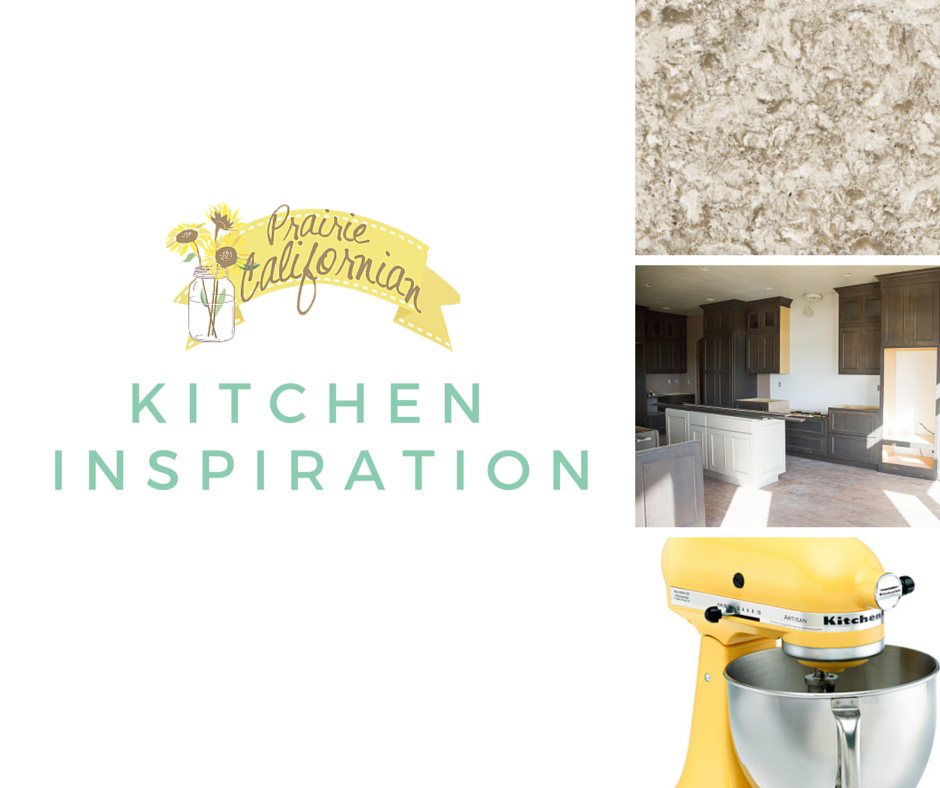 I don't know about in your home, but in our home, our kitchen is the heart of our home. I love to cook and I love to have people over. And when we have people over, everyone always ends up in the kitchen. It's pretty safe to say that we designed our new home around our kitchen. We wanted easy access to the kitchen from many rooms of the house and we also wanted a kitchen that serves as a place for people to hang out. It is because of these two things that our open concept kitchen was born.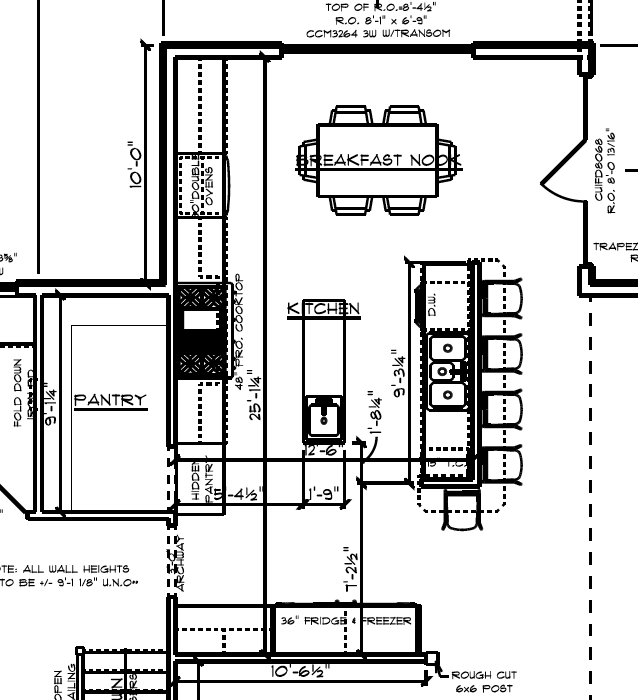 I was literally in love with it when I first saw the plan and I am even more in love as it takes shape more and more every day. It is not only large, but it is also functional. It provides me with plenty of space to prep, cook, serve, and entertain as well as gives me endless amounts of storage.
Now that the design was picked out, it was time to move onto finishes. My only "must haves" in our kitchen for finishes were.. surprise, surprise… yellow accents. Our kitchen right now is littered in sunflowers, so I knew I wanted to continue that into our new home. So I started out finding some browns, whites, and yellows that went along with some of the things we already had… like my Buttercup Kitchen Aid mixer which I have written about before on the blog.
I know it sounds insane that I literally picked my kitchen out around the color of my kitchen aid mixer, but it worked! And it has come together so lovely and full of character that reflects ME! So many people have seen it and told me, "this kitchen screams Jenny"… I guess my mission was accomplished.
So what does my Buttercup Inspired Kitchen look like?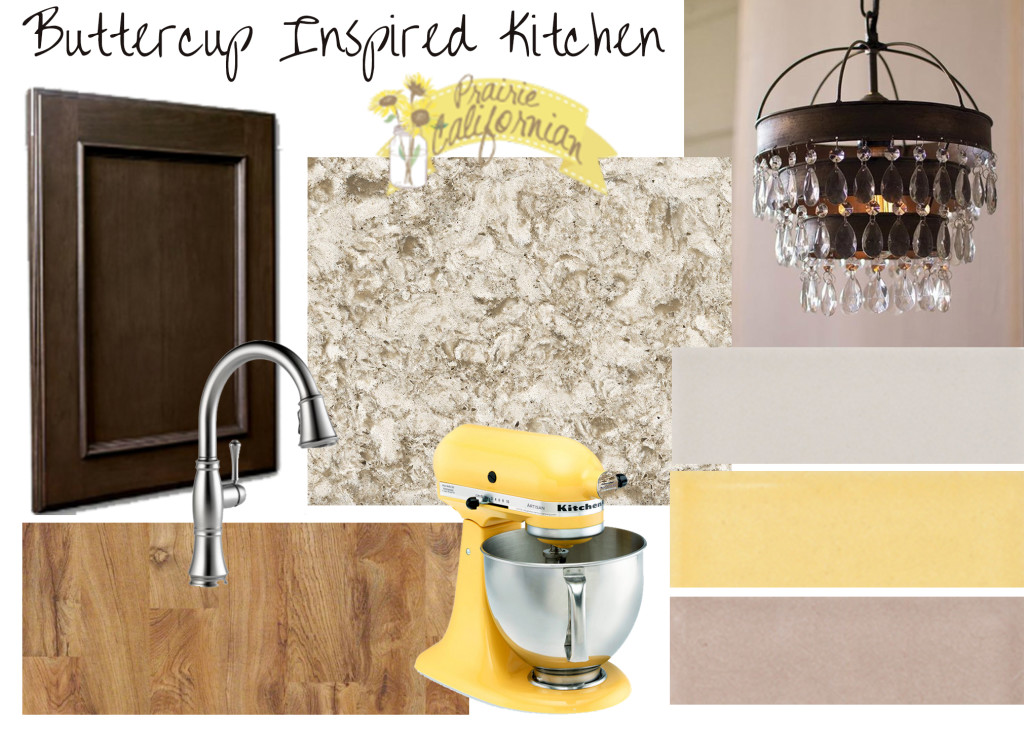 When it came time to decide what went into our kitchen, we budgeted to essentially build our dream kitchen. The home we are currently building will be the ONLY home we build and will live in for the rest of our lives, so we built it with those things in mind. Remodeling years down the line is expensive and cubersome, so we did it right the first time. Plus it is no surprise to anyone that I like to cook and will utilize it every single day.
My must-haves when it came to appliances were A. a gas range (this was totally non-negotiable) and B. a LARGE fridge and freezer. Nothing stresses me out more than no room in a fridge or freezer. As much as I LOVE the look of a farmhouse apron front sink, we went with functionality and put in a three compartment sink. My husband is a fan of dirty dishes on the counter before they go in the dishwasher in the evening and TWO sinks open, I am a fan of dirty dishes in the sink and could care less about one or both sinks being open. So now I can put dishes in the sink and he can still have two open sinks… That's compromising at its' finest, folks.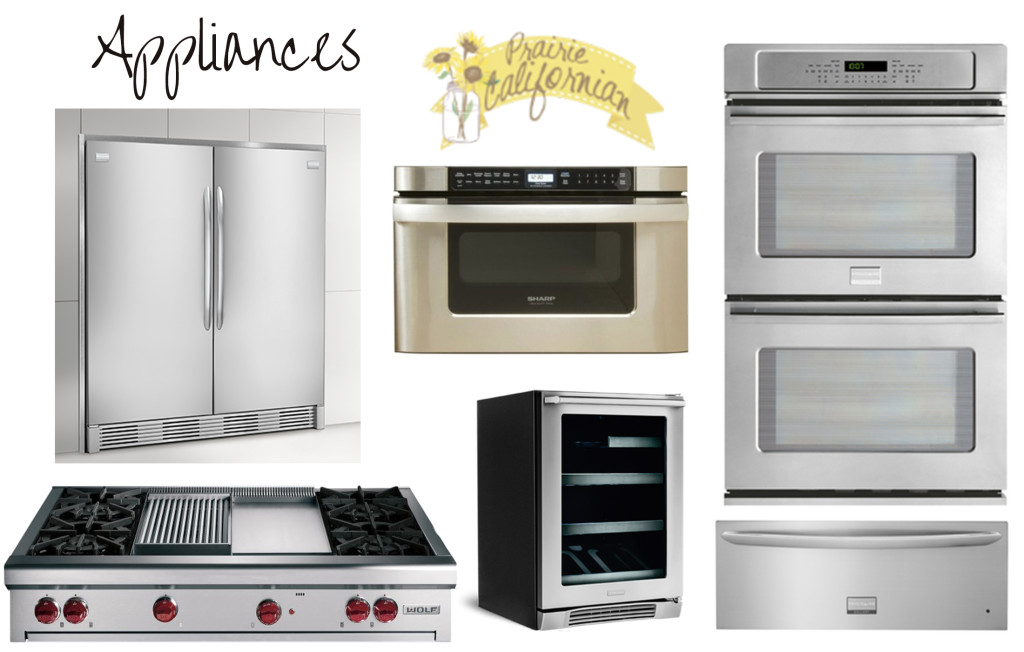 I think it has come together extremely well! We also pulled one of our living room paint colors (yellow) from the Sonoma Tilemakers backsplash so that color extends into our open living room. I cannot wait to display all my sunflower plates and other decor in there too!
And here is my kitchen all coming together. Literally the first day I walked in when he installed cabinets, I shrieked. It is by far one of my favorite rooms in the entire house. Which is a good thing because I will be spending a lot of time in there over the next few years.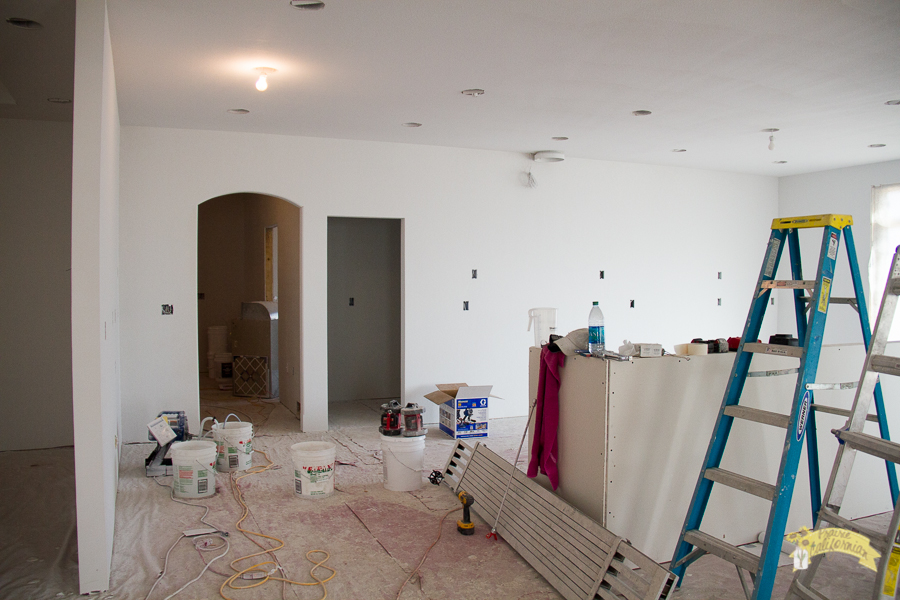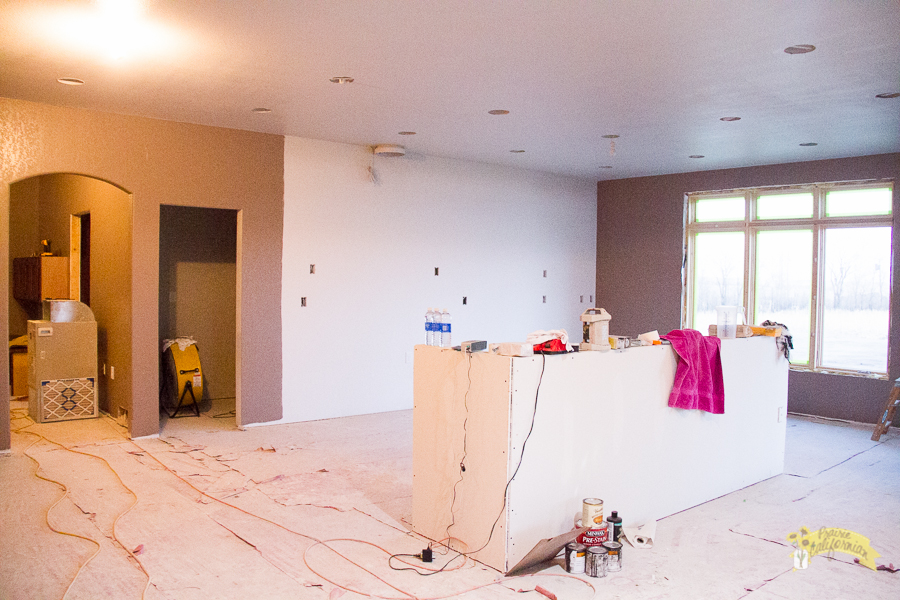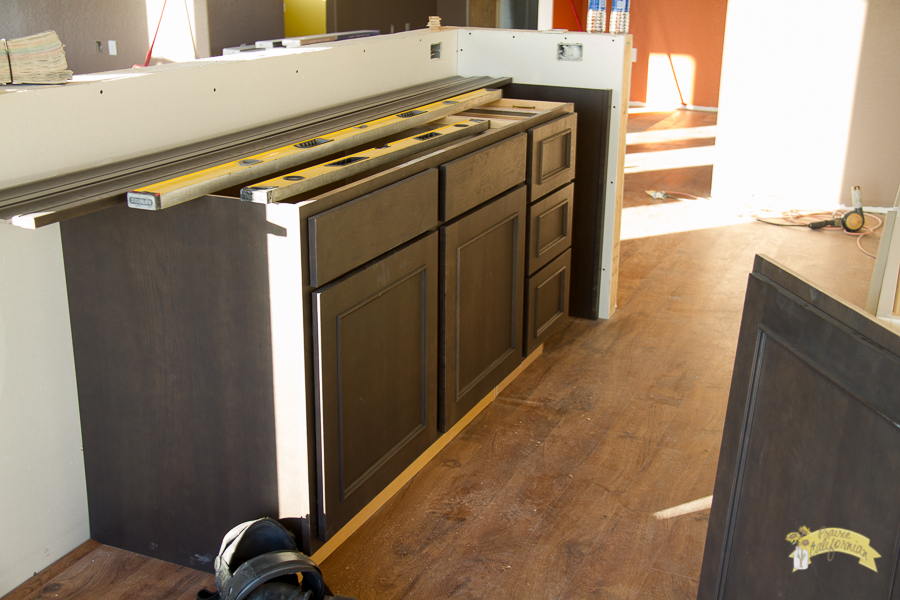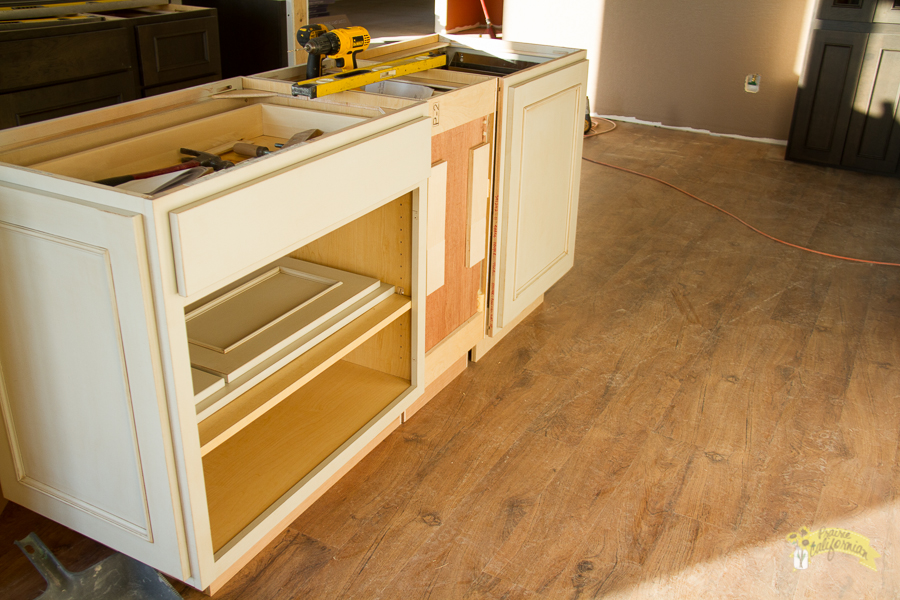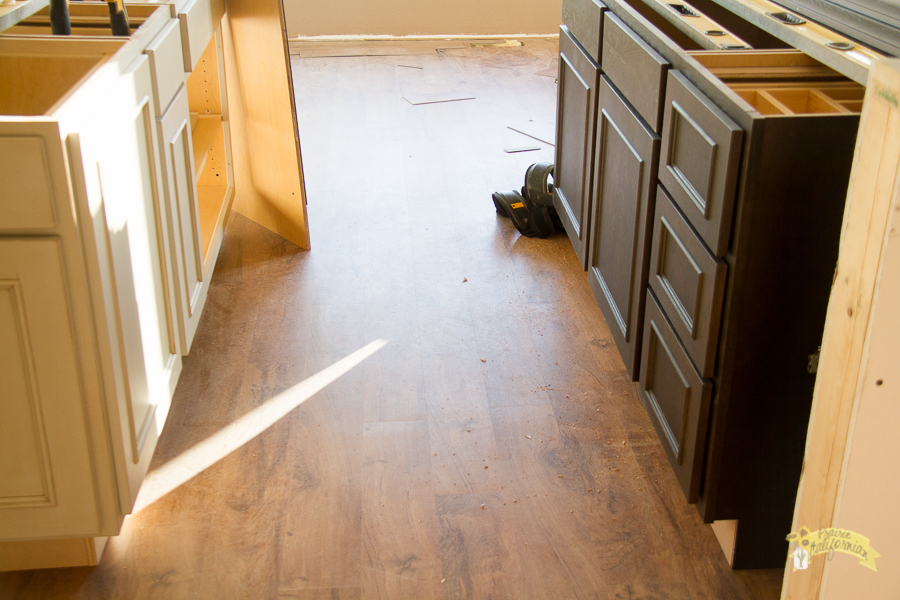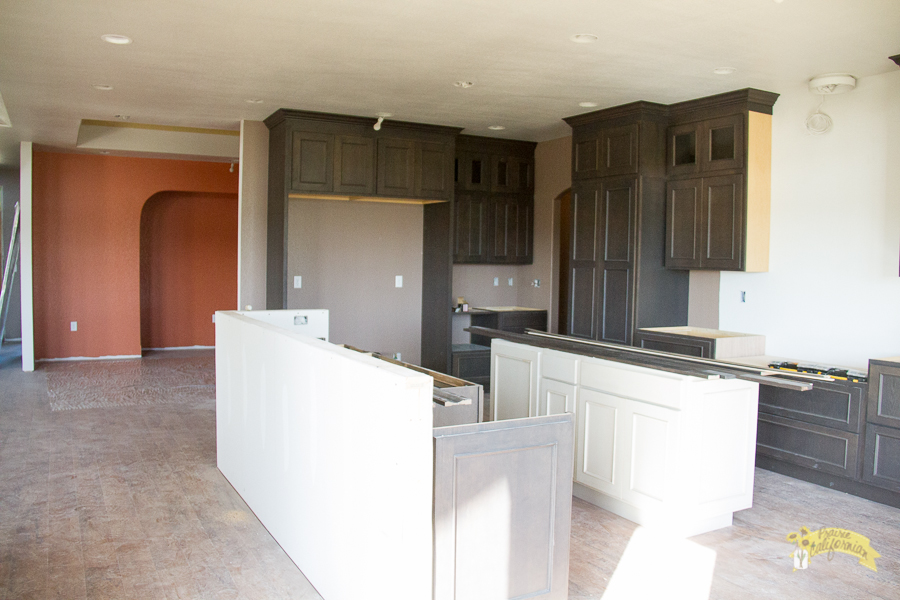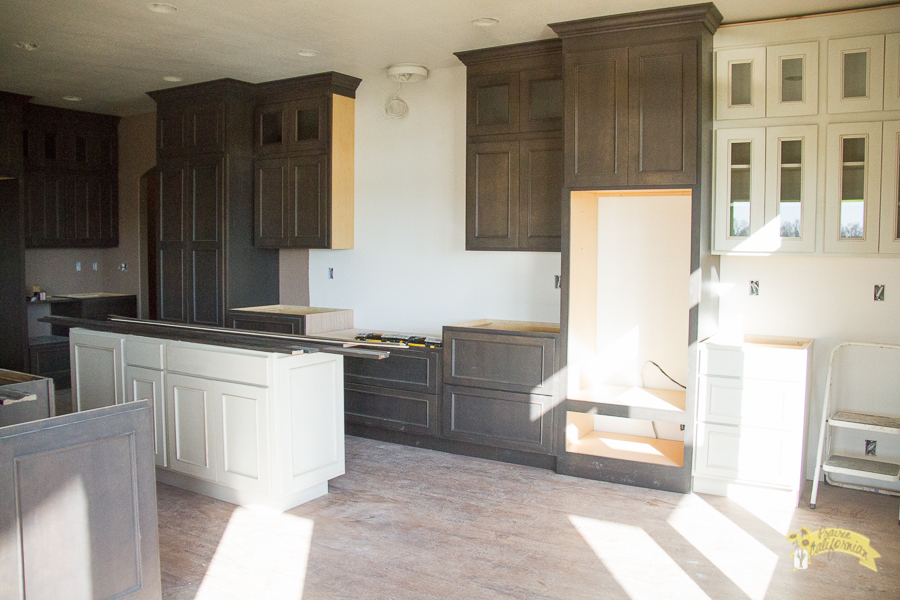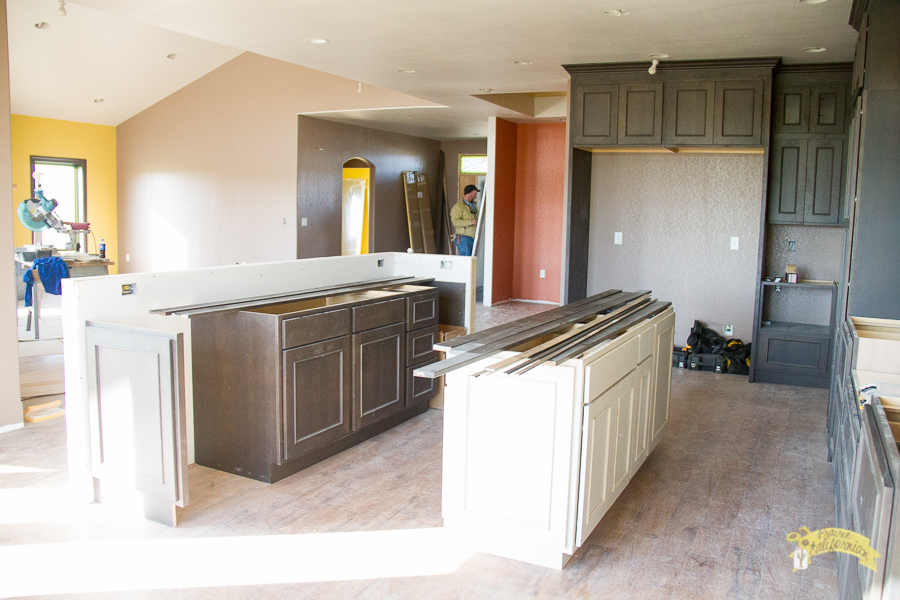 Sigh, it seriously makes me swoon…. I wish I could invite you all over for a big party once it is done! We could eat, drink wine, and just enjoy this beautiful space we've watched literally be built from the ground up! So exciting, although both the hubs and myself will be glad once this process is done. 😉