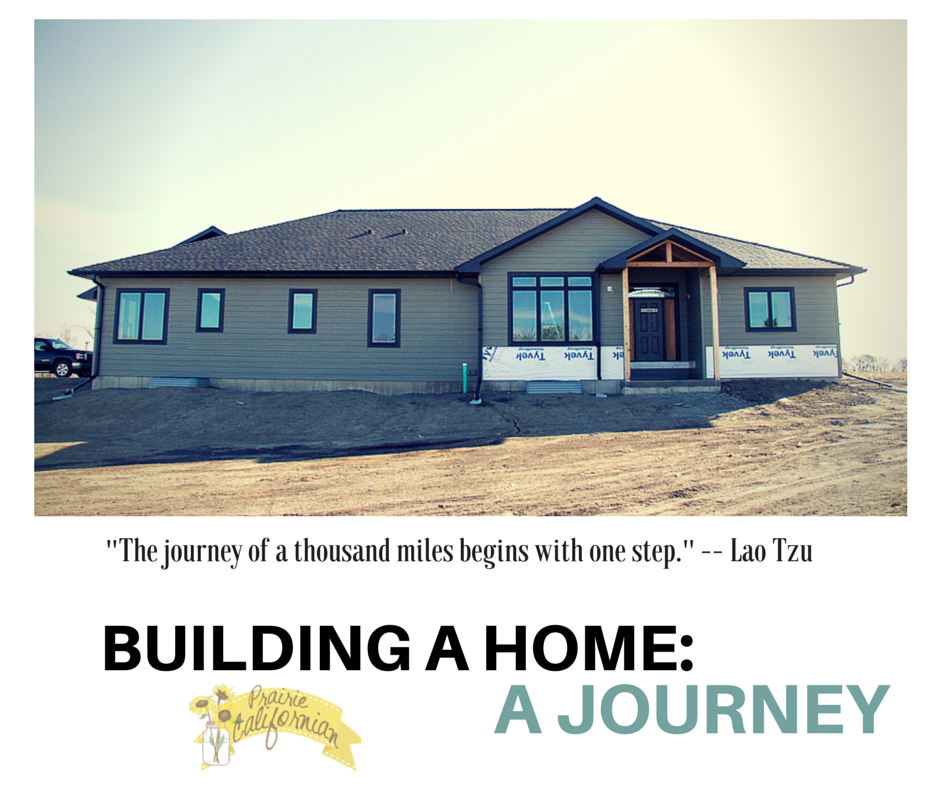 Building a home is a journey, it is a process. We have been told more times than I can count, "if you can build a house without getting a divorce, you're set for life." And having been living this process, I get it. I am fortunate that my husband and I work together as a team much better than we do apart. We make decisions together extremely well and I knew that going into this journey. I was prepared for the fact that this experience could be straining on our relationship as well as our lives.
What I wasn't prepared for was how taxing this journey was going to be… not only physically, but also mentally, and emotionally. I share with you all my excitements as I reveal new pieces of our home. But don't get me wrong, there have been many tears shed throughout this process too. There have been many sleepless nights I laid awake wondering how it was all going to work out. Sometimes it feels like the weight of it all is going to crush me.
There have also been times when I am tempted to just stop sharing about our home. I accept that as a blogger, there will always be someone out there who will form an opinion of me, who will judge me, and who will disagree with me. But it doesn't change the fact that sometimes words just sting, no matter how thick of skin you've formed. And while I am being honest, it is one of my biggest vulnerabilities. It's always in the back of my mind when I share about our lives, what are people on the outside looking in going to think?
But on the other side of the coin, there have been so many of you who have been literally so inspiring throughout this whole journey. Having a place to share the lessons we've learned through out this process in hopes that someone else can avoid them has been truly amazing. Receiving messages from people who have been inspired to build or re-model simply through our process and this blog has been truly inspiring me to continue sharing.
I guess what I am trying to say is, your words and your comments matter to me. And I appreciate them more than you will ever know. So THANK YOU! From the bottom of my heart, thank you! I appreciate your direct messages, your emails, your concerns, and your encouragements through this journey.
As we get so close to the finish on our home and this journey we've been on for nearly a year, there are so many emotions that come to the surface. I am ready for the next stage that will certainly bring many other stresses along with it. But I find solace in the reminder that this has been a journey.
Journeys don't just happen all at one time. Journeys are filled with ups and downs. They are challenging and taxing in all ways, but sometimes you may also find yourself experiencing beauty you never imagined.
"The journey of a thousand miles begins with one step." — Lao Tzu
It certainly feels like this home has been the journey of a thousand miles, but I keep reminding myself. One day at a time, one step at a time. One foot in front of the other. Eventually we will find ourselves enjoying the beauty and blessings this journey will bring to us.
I haven't shared photos in forever, so if you only follow me here, I apologize. Things are really coming together, but the finish work is tedious and slow.
We will be moving within the next month; however that will also require me getting our current house packed up! HA!