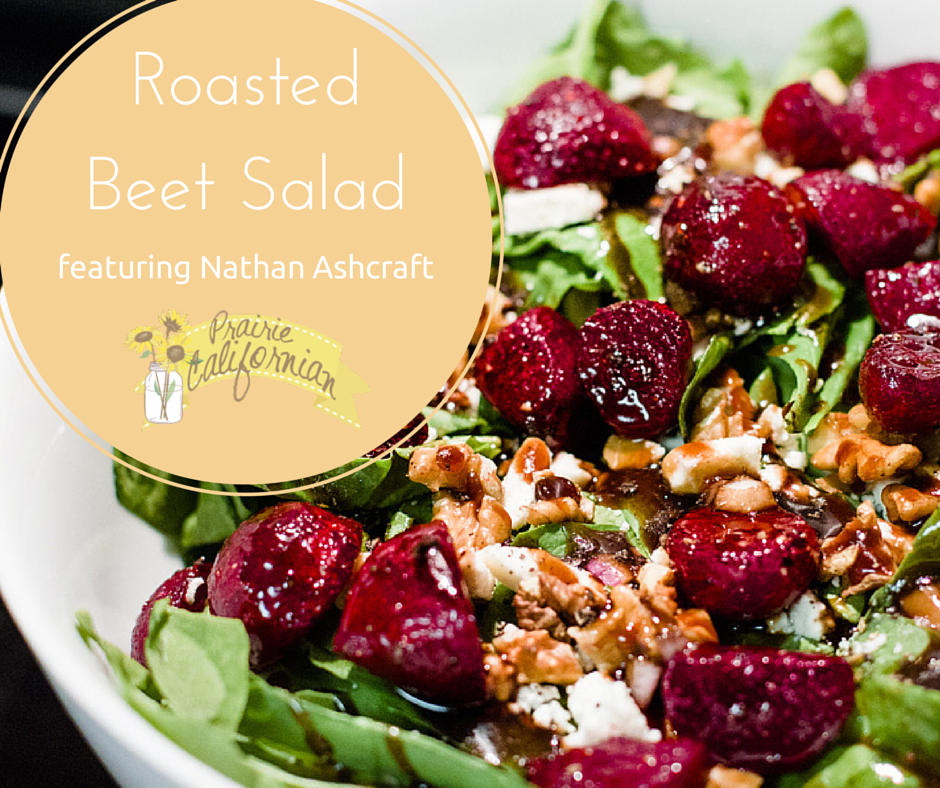 So another one of those things I recently found I liked is beets. How did I go this far in my life without finding out how delicious beets are!? I am not sure. I have re-created this delicious salad several times now and I have been wanting to feature it. Luckily Nathan stepped up as my beet grower! And I am so excited to be featuring another gentleman farmer here on the blog! Today, Nathan shares with us about his family and his farm in the Intermountain Region of the U.S.
Nathan Ashcraft
Intermountain Region USA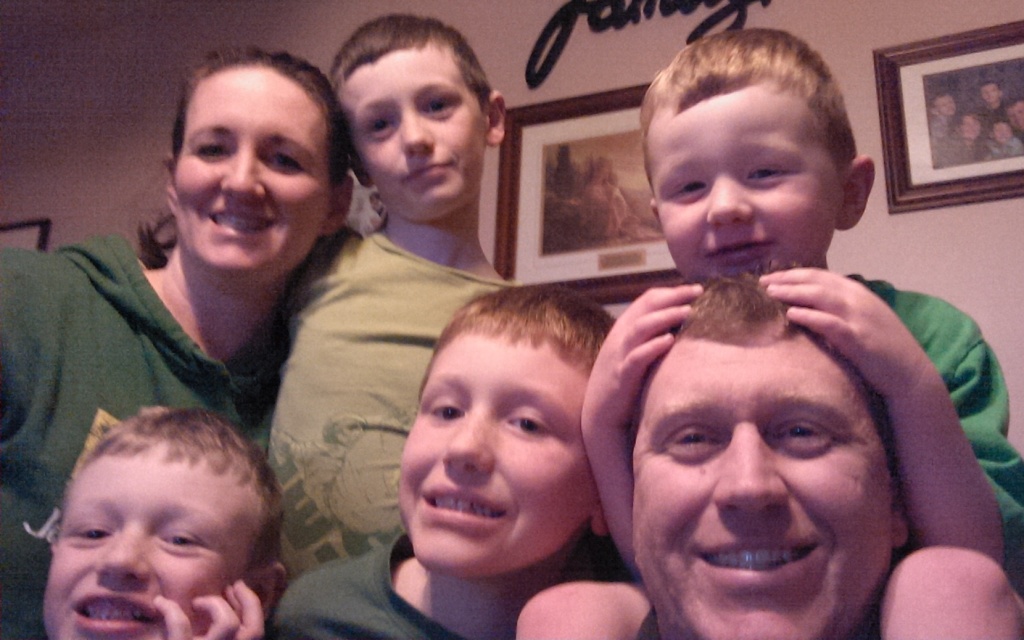 When did you start farming? What brought you into farming?
I officially started farming upon my return from a service mission for my church to East Africa at the age of 21. During summer months I managed irrigation water, cultivated, sprayed and did as much harvest before school started in the fall. I graduated with a B.S from Utah State at the age of 25 and then started helping my father year round until he developed pancreatic cancer 2 years after that. I then attended the school of hard knocks as I learned farm finance, agronomy, honed my mechanic skills as he recouped in the hospital. He fought well but lost after 18 months.
What chores did you have growing up on the farm?
My first chores on the farm were go-fer boy for dad getting wrenches, picking up strings after feeding cows, weeding, being the marker boy for the sprayer (before gps and foam markers) and helping move irrigation pipe.
What crops (or animals) do you grow and why?
The major crops we grow are potatoes, alfalfa hay, grass hay, dry wrinkle peas for seed, smooth yellow peas for feed, barley, wheat (soft white, hard white, hard red) and spelt – an ancient form of wheat. We have a short season of 90 frost free days so this limits us on what we can grow for major markets. We also have a farmers market garden where we grow sweet corn, carrots, squash (summer and winter varieties) onions, beans, and beets. We still have the beef cows as well.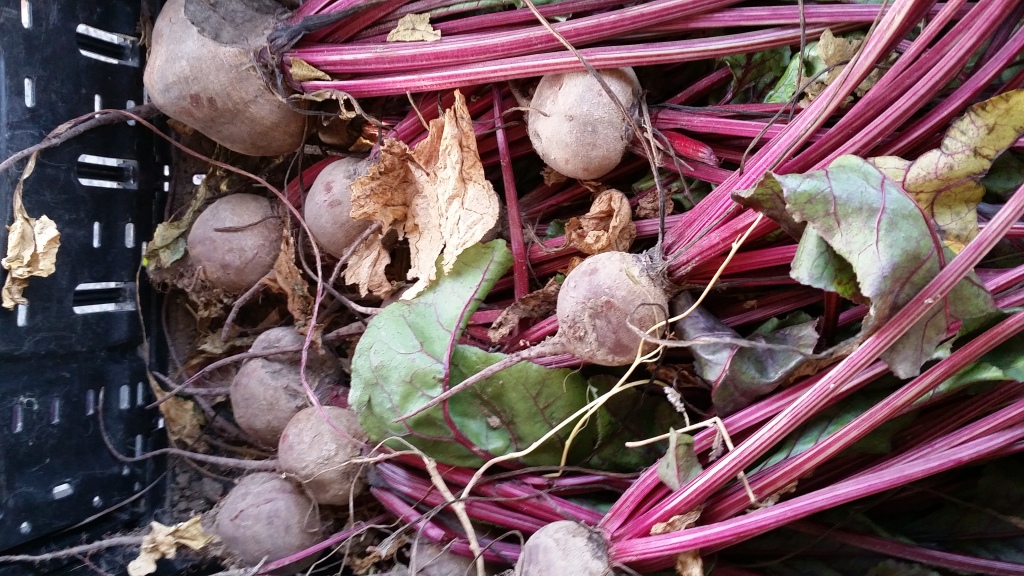 What is your favorite thing to do with a food crop you grow?
We love all the crops we grow so we created a recipe book that has all our favorite recipes for these wonderful foods. That way at market when someone asks "What would I do with that or How would I cook it?" We can direct them to our recipe book. To get our kids to try beets my wife tells them that they will end up peeing red. They eat them up just to see if it really works! 😉
To see more from Nathan, you can find him on Twitter at @farmernate! Thank you so much to Nathan and family for sharing with us!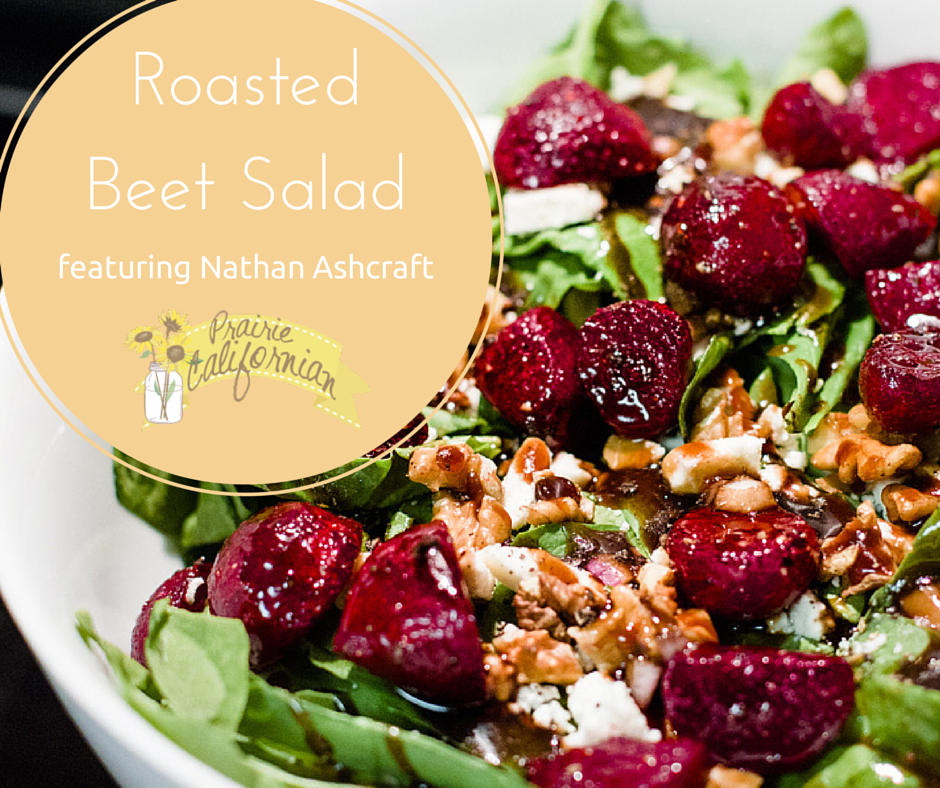 For this recipe, you can either do one of two things… You can use fresh beets that you will need to grill. As per Nathan's suggestion:
Beets, golf ball size or a little smaller
Mrs. Dash original salt or seasoning salt
Oil
Wash, peel and halve beets lengthwise. Place on aluminum foil and drizzle with oil. Toss to ensure all sides are coated. Sprinkle with seasonings and enclose completely in tin foil and seal edges. Place tin foil on grill. Cook for about 5-7 minutes. then flip foil over. Cook for another 5-7 minutes and poke with a fork. If beets are tender, they are done. serve immediately.
Or you can use canned fresh beets like I did and follow the recipe below!
Roasted Beet Salad
2014-11-13 14:31:52
Serves 6
Ingredients
2 tablespoons butter
1 can fresh beets (not pickled), coarsely chopped
1/4 cup olive oil
2 tablespoons vinegar (use sherry vinegar, balsamic vinegar, or red wine vinegar)
1 tablespoon honey
1 tablespoon red onion, minced
1/2 teaspoon dijon mustard
4 cups spinach
1/2 cup feta cheese, crumbled
1/2 cup walnuts, chopped
Instructions
In a large skillet over high heat, saute beets in butter until soft. Remove from heat and set aside.
In a small bowl, add the olive oil, vinegar, honey, red onions, dijon mustard, and whisk together until well combined.
To assemble salad: In a large bowl, toss together the spinach, beets, and salad dressing. Top with feta cheese and walnuts. Enjoy!
Adapted from Food Network
Prairie Californian https://prairiecalifornian.com/
This post is part of my Thirty Days of Food series where I am writing about food and farming for the entire month of November, to find out more about it all or how to follow along, visit my Thirty Days of Food page or click the photo below to find more great recipes with farmer features!