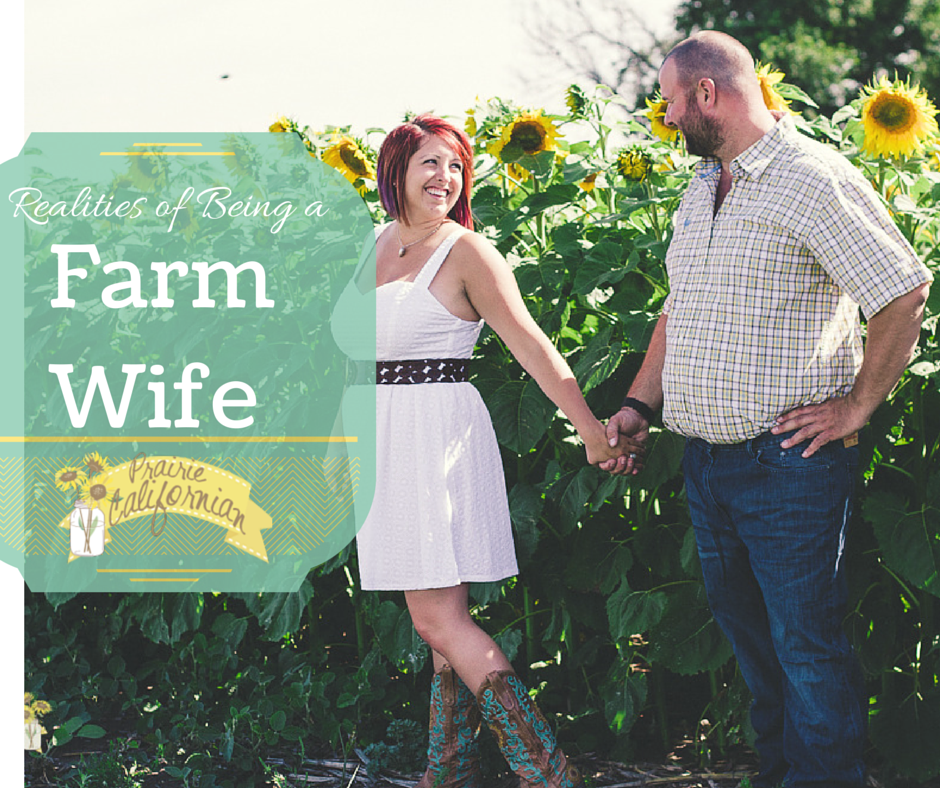 It doesn't matter where you go, there are certain realities that all farm wives face on a seasonal basis. Some of them are easier to deal with than others. Some of them may not be as big of a deal to some. The fact is many of these things are realities for farm wives across the country.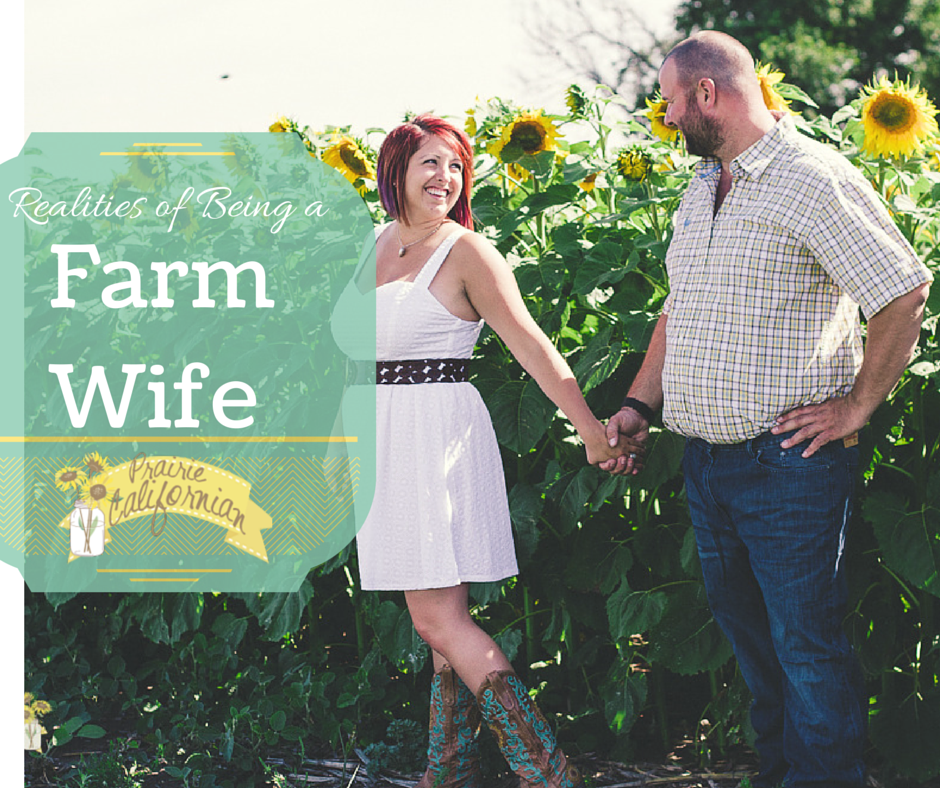 There will be times you just have to say NO.
Weddings, conferences, social events. There's certain times of the year you simply can't go places. It's hard having to say no to your friends and sometimes your family. Sometimes I envy those who live much more freely at times of the year than us. But it's the reality of this life.
Coming out to the field is never just coming out to the field.
Usually when there's an extra body in the field, it will be utilized. Whether it be moving vehicles or being the go-fer. There's always a need for an extra helping hand when you come to the field.
You'll start out harvest season creative in the kitchen and eventually it will become sandwiches.
It doesn't matter how much you plan, eventually harvest becomes longer and longer it seems and sandwiches just become easier and easier to make. The good news is the promise of winter and home cooked meals once again.
The Weather Channel will become your favorite app.
Is it going to rain? How much did it rain? Is it going to freeze? The questions and concerns about the weather are never ending.
Your vehicle will never be clean.
Between trips down gravels roads, to and from fields, and hauling anything from food to parts or clothes, there's a good chance your vehicle spends the majority of the year a mess.
It will be frustrating. You aren't alone.
It doesn't matter if you are a new farm wife or a farm wife of 50 years, the ebbs and flows of relationships and farm life happen to us all. It helps to know at any given time, someone out there has been in our shoes. You are never alone in your struggles.
Whether in the field or in the house, your role is important.
It seems there's this constant fight for power, the women who embrace the term farm wife versus the women who embrace the term farmer. Whatever you call yourself and where ever you spend most of your time, embrace it. And know that your role plays a vital part in this life we live. Whether you are making meals or running a combine, you are an important part of the farming operation.
If you learn to see the blessings in your life, you will learn you can't imagine any other life.
It's human nature for us to focus on the negative. Life is so much sweeter when you choose to focus on the good things. Seeing your farm life through a new lens will help reveal all sorts of blessings you never knew you had.
These are just a few of the realities I have learned since I have been a farm wife. But even with the struggles, the blessings, the joys, and the sorrows of farming, I look forward to our future together. The many years of crops we will grow, raising the next generation of farmers, and growing old with that farmer of mine. It's a life that isn't meant for everyone, but I delight in the farm life we live and sharing the many life lessons I've found through living it.

What are some of your realities?