So I keep talking about this trip we are taking… It's a BIG deal. We are traveling ACROSS the world, literally. I have been super excited to leave, I am looking forward to what could be considered a once in a lifetime experience.. I am looking forward to experiencing a whole other culture and all that comes along with that. I have waited to share this with you because I wanted to wait until everything was finalized and booked. We've been up in the air for several weeks trying to figure out exactly WHERE to go while we are over on that side of the world and finally, last week, every last thing was booked… So where are we going!?
SINGAPORE, CAMBODIA, & THAILAND
Now you may have one of two reactions… 1. SUPER COOL! 2. HUH? Why there? This opportunity opened up for us to visit because one of my husband's friends from college is living over there right now. Both my husband and I figured we may as well may the trek over there while we know of someone living there, who has traveled there, and could give us some help into planning our trip. We will be traveling to Singapore first and then from there, we will be going to Cambodia and Thailand. We looked into soooo many different places around Singapore to travel to. Since you really only make it to that area of the world once in a lifetime, it was hard to choose. There is Vietnam, there is Indonesia, there are a ton of amazing tropical islands in Malaysia. Based upon some of our research as well as recommendations from our friends, we ended up choosing Cambodia, Siem Reap to be exact AND Phuket (pronounced poo-ket, there's been some major confusion!) which is in southern Thailand. We really wanted to go to Bangkok as we've heard it's amazing to visit the city. But due to political unrest in the area, our travel agent and some others advised that travel in the city core is tough. Plus, it was tough to predict what would be happening in a month. So, kind of a bummer about that, but Phuket looks pretty awesome!
So first of all Singapore…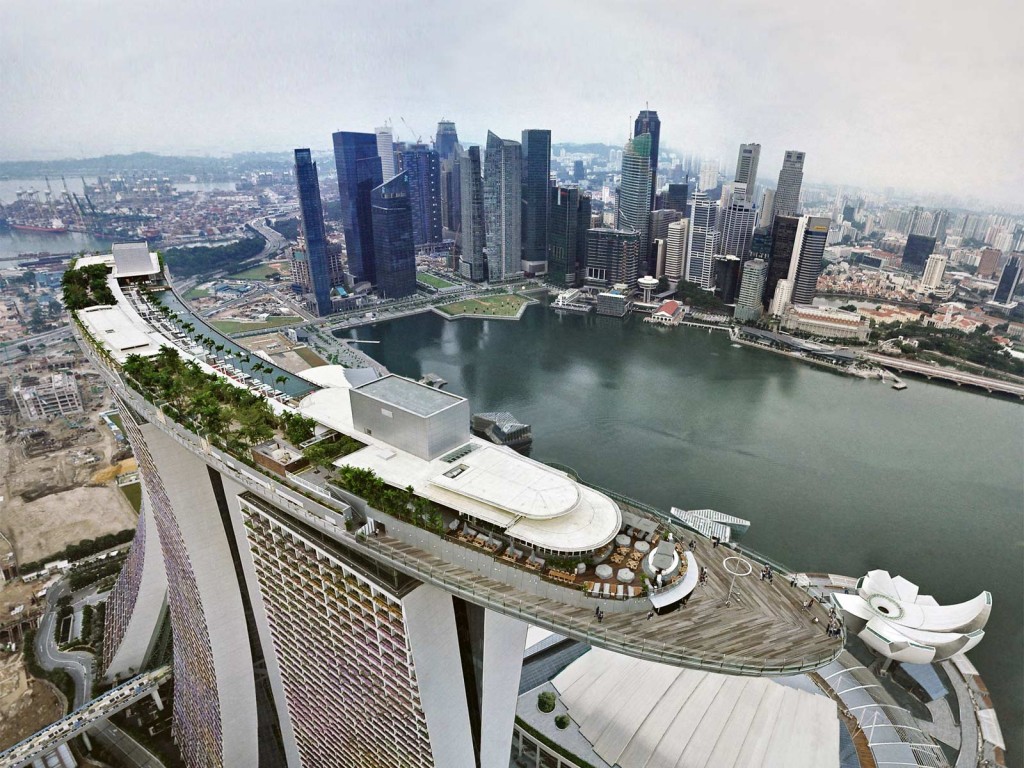 Apparently Singapore is an area that is 1. extremely wealthy and 2. extremely expensive which makes sense as Singapore holds the third highest income per capita in the world. According to Wikipedia, "Singapore is one of the world's leading commercial hubs, with the fourth-biggest financial centre and one of the five busiest ports." To be honest, up until we had looked into visiting, I didn't even really know where Singapore is! Singapore is in basically located in Malaysia or in South Eastern Asia.
Outside of business, Singapore houses quite a bit to see and do. There are parts of the city known as Little India and Chinatown. Singapore is very diverse when it comes to languages, cultures, and religions so that provides a colorful mixture of different parts of the city. There is supposed to be a pretty awesome zoo that hosts a Night Safari as well as an amazing Botanical Gardens which is home to thousands of varieties of orchid! Outside of all that, the city skyline is pretty amazing. There is the Sands Resort and Casino which is one of the most well known buildings. It even houses an infinity pool 50+ stories up. It looks pretty impressive. We will be spending most of our weekends and some weekdays between trips in Singapore with our friends. We are looking forward to seeing them, spending time with them, and getting to experience Singapore and all that it has to offer. There is a rumor too that we may have a native from Singapore show us how to cook a traditional dish! That is RIGHT up my alley!
The first outing we will be taking is to Cambodia…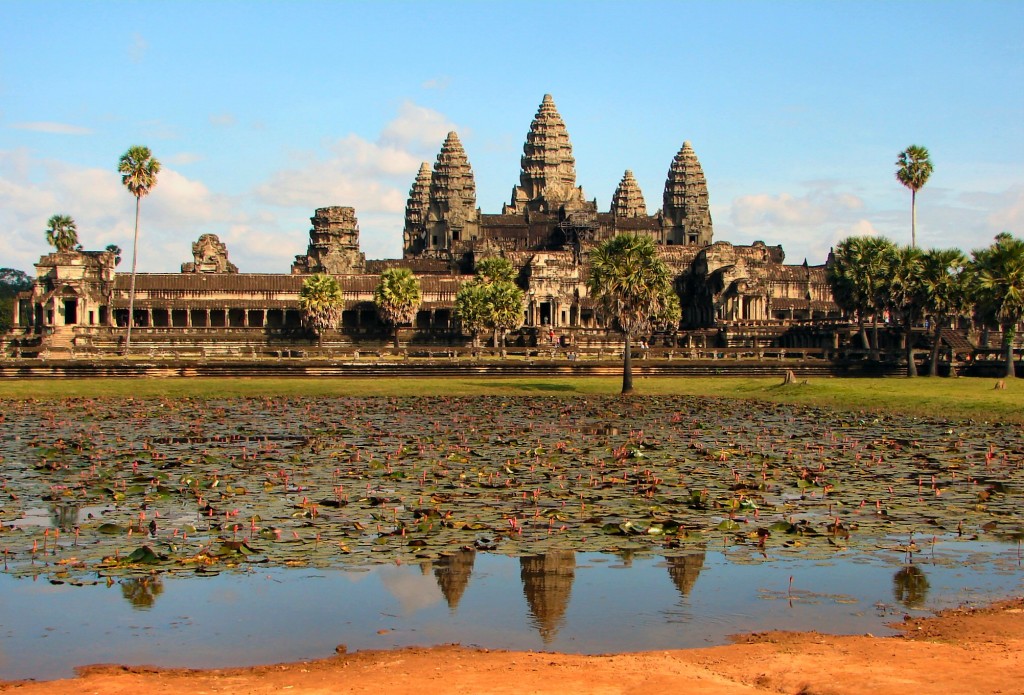 We were looking into Indonesia pretty heavily as everyone talks all about Bali. But our friends suggested looking into Cambodia. We had NO idea that Cambodia was such a destination for people to visit. Aside from it's gruesome history under the Khmer Rouge, Cambodia is home to some AMAZING temples. Think Laura Croft in Tomb Raider, apparently the temples featured in the movie are in Cambodia. If you have the chance, look up Angkor Wat. It's one of the most famous temples and from what we have heard, visiting there is something you will never forget. We will be staying in Siem Reap which has a ton of places to eat, drink, and stay. It looks pretty exciting. We've researched a couple restaurants to check out and there are all sorts of markets, even at night. During one of our tours, if weather is permitting, we may possibly be visiting a floating city out on the river.
We have also heard that the coastline and some of the beaches in Cambodia are literally right out of the movies, I don't think we will be venturing out that far. But we've read several travel blogs talking about how Cambodia was one of the places these travel gurus would go back to in a heart beat. We shall see how Cambodia fares for us. I am really looking forward to visiting here as it is somewhere I wouldn't have ever really thought of visiting in my lifetime.
Our final outing will be to Phuket, Thailand…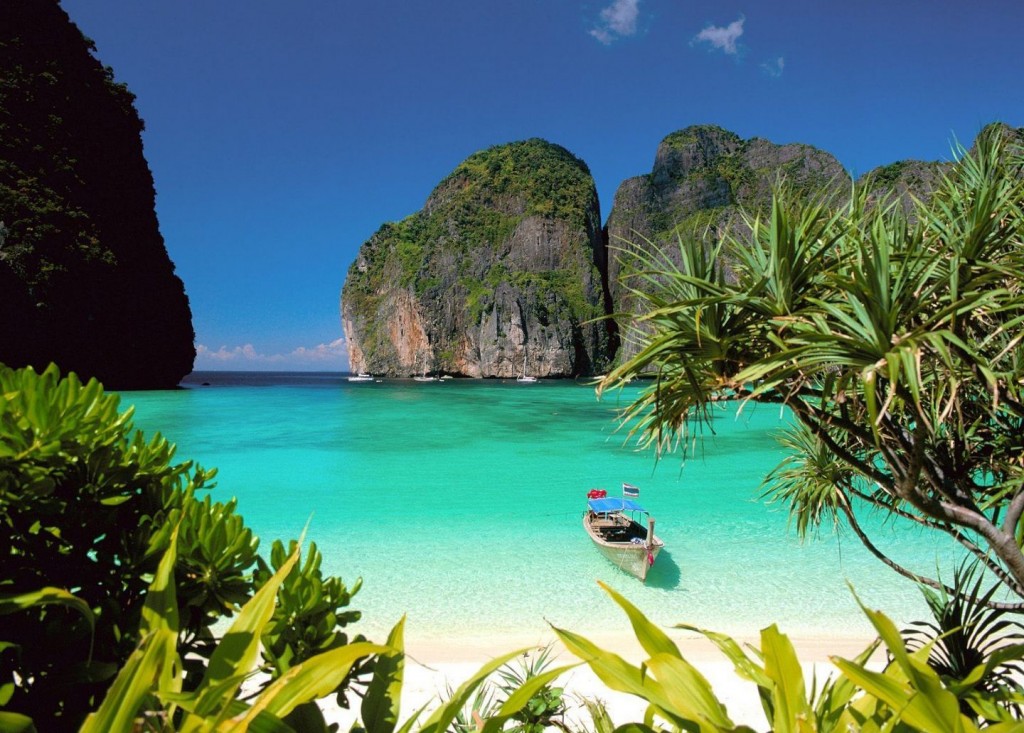 Phuket is your typical island paradise. It is an island located on one of the southern provinces of Thailand. To give you a comparison, Phuket is a bit smaller than the size of Singapore but is the largest island in Thailand. The island originally was located on one of the major trading routes between India and China and welcomed traders from Portugal, France, and England. Now the island derives most of its income from tourism. This will be our relax on the beach and enjoy life part of the trip. After all the tours we will be taking in Cambodia and Singapore, we needed a day or two to just enjoy the scenery. We will be taking a one day tour out into the bay, checking out what is known as the James Bond Island as well as some other caves and beautiful scenery. We will also be stopping at another floating village. Phuket is known for it's tourist attractions, outside of the resorts there is, from what we understand, some pretty lively night life. Anything from Thai boxing to Cabarets and Theater, you can find plenty to do in Phuket.
So in a nutshell, that is our trip! We are both VERY excited and a little nervous. We will be enjoying 17 days away from home and getting to experience a part of the world some people never have the opportunity to see. I've been researching tips and tricks on how to make our flight over there BEARABLE. It is an intensely long flight, our leg from Chicago to Singapore is 22 HOURS. Yes, you read that right, 22 HOURS. We will be losing two days when we travel on the way there. Pretty crazy. It is awesome that we will fly over the top of the world though. I plan to pack plenty to do, some sleeping aids to hopefully help me out to get some sleep, as well as some beauty products to ensure I can at least feel good while I am on the plane for that long. I've watched a couple great YouTube videos talking about how to make it through a long flight and have been preparing all I can! This weekend marks our LAST weekend here so I plan to pack and prepare for next week when we leave.
When I return I will have GOBS and GOBS of videos, photos, and stories to share. I am unsure how well I will do blogging while I am there. Some areas wi-fi is questionable. But I will do my best to check in with you all, share photos, and maybe hopefully be able to write a few thoughts! If you are on Instagram, be sure to follow me at PrairieCalifornian as I will probably be most diligent about sharing my photos on there.
Have you ever traveled to any of the places we are visiting? What's a must see, must eat, or must do!? What about a long flight? How did you make it through? Please share, share, share! I will need all the help I can get to make it through those 22 hours!
ONE WEEK LEFT!! AHHH!! Bon voyage my friends! And if you could, pray for safe travels for us, thank you!