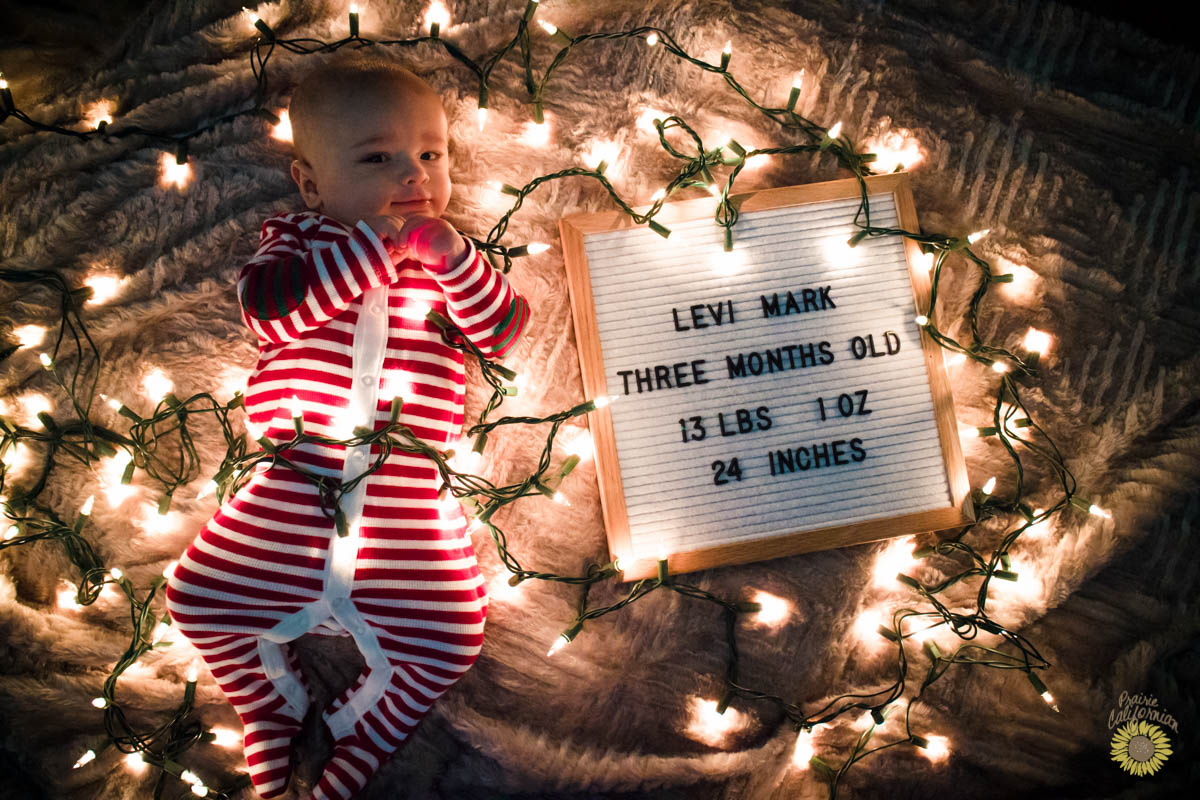 I can't believe our little man is three months… I tell him every day what a big boy he is becoming!! Every month he just keeps getting better and better! As he grows he becomes a little easier every day. We finally feel confident to take him places without knowing if we have a ticking time bomb of a screaming baby on our hands or not. Most of the time he is a pretty happy and content little man who loves to interact with his surroundings and look around. He HAS to be able to look around and be a part of the action.
Our big adventure this month was taking Levi on our annual California Thanksgiving trip. I am not going to lie, leading up to the day we left I had major anxiety about flying with him. I just envisioned him screaming the whole time and me feeling so embarrassed about it. I know he is a baby and it sounds so stupid, but I get major anxiety/embarrassed when he flat out cries when we are in public. It is something that as a mom I am working on and the more we take him places, the more that is becoming less and less. His dad regularly reminds me, "Mom, he's just a baby doing baby stuff." Touche Dad.
Anyway, back to our trip — much to both Mark and I's surprise Levi did AMAZING the whole time!! We were seriously shocked at what a content, happy little guy he was during our travels and our time in California. The flights did not phase him one bit. I made sure to feed him during takeoff and landing so that it helped his ears regulate, but otherwise he slept or happily kicked in my lap. When we were in the airport, I had him in the carrier or he sat with his dad and smiled at everyone who walked by.
While in California, he was such a little trooper and went along everywhere with us. He spent a lot of time at my parent's butcher shop and seriously LOVED being there. He is his dad's son for sure! We had lunches with friends and he took it all like a champ! We are so proud of our little man and will make a traveler out of him yet! We are excited to plan our next big adventure with him and look forward to the many years to come when we can take family trips! The joke now is how we are going to take him on the Harley… 😉
LEVI STATS
Age: Three months
Weight & Height: 13 lbs. 1 oz and 24 inches — he just keeps growing like a little weed!
Sleep: Sleep hasn't changed much since month two. It continues to be all over the place without any sort of routine, BUT I am just thankful he sleeps consistently!! During the days, he will take anywhere from 45 min- 2 hour naps, usually having a long nap in the afternoon. He is awake for hour to hour and a half stretches where we play and kick and talk. At night, he's been sleeping 4-5 hour stretches at first and then anywhere from 2-3 hour stretches after that. He does go down for naps pretty smoothly as long as he isn't over tired, which has been awesome! I pray it continues!
He has also started these fits of confusion between wakefulness and sleep or having a battle getting between sleep cycles. He will "wake up" out of nowhere and throws an all holy fit, crying and thrashing. It has has been somewhat of a battle trying to figure out what the heck was happening. At first, we thought he was in pain, but as they have continued to happen, we have begun to realize that he is still asleep when this happens!! Most of the time, we can either shhhh or sing him through it or pick him up and rock him. In the worst of the fits, I will just nurse him through it until he goes back to sleep. Or if it is his usual time to wake up, we have to very aggressively work to get him out of it so he can wake up. They don't happen every single time, but they definitely happen in spurts on and off. I have done a little reading on it and it seems like he is having a battle sometimes going between sleep cycles and just needs help getting through it to either go back to sleep OR wake up. We will be discussing it more with his pediatrician at our next visit. Personally, I am wondering if this is a precursor to sleep walking, etc. as both myself and my dad slept walked as a kid (and it is genetic). We shall find out I suppose!
Recent Milestones: HIS GIGGLES!! Oh my gosh, he has started to giggle and it just MELTS my heart! It's the best sound in the world! He has also started opening his hands a lot more and grasping toys. It is so fun to watch him constantly develop and work on new skills, he changes so much in the course of a week. He LOVES to sit up and turn his head to see what is going on. He is crazy close to holding his head up consistently on his own, right now he can only do it in small spurts. We haven't mastered rolling over yet, but he gets so close. And oh my gosh, alllllll the talking! He LOVES to make noise and talk ALLL the time. Lately he has begun repeating noises it is so amazing.
Favorite Things: Eating is still our favorite thing hands down. He loves sitting with his Daddy and taking it all in, kicking on his Fischer Price activity mat, loves to look and coo at anything with a face on it, and the ceiling fan is still one of our favorite things too.
Advice to New Mommas: Don't ever let anyone tell you that you are spoiling your baby… Soak up all the baby snuggles and small tender moments because they FLY by! And you will be amazed at how adaptable your baby will become as they get older and older. As I have one more month left of spending every single day with our little man before he goes to daycare, I find myself holding him JUST a little longer and spending small moments just watching him sleep. My mantra this last month: RELISH IN ALL OF IT, Momma!!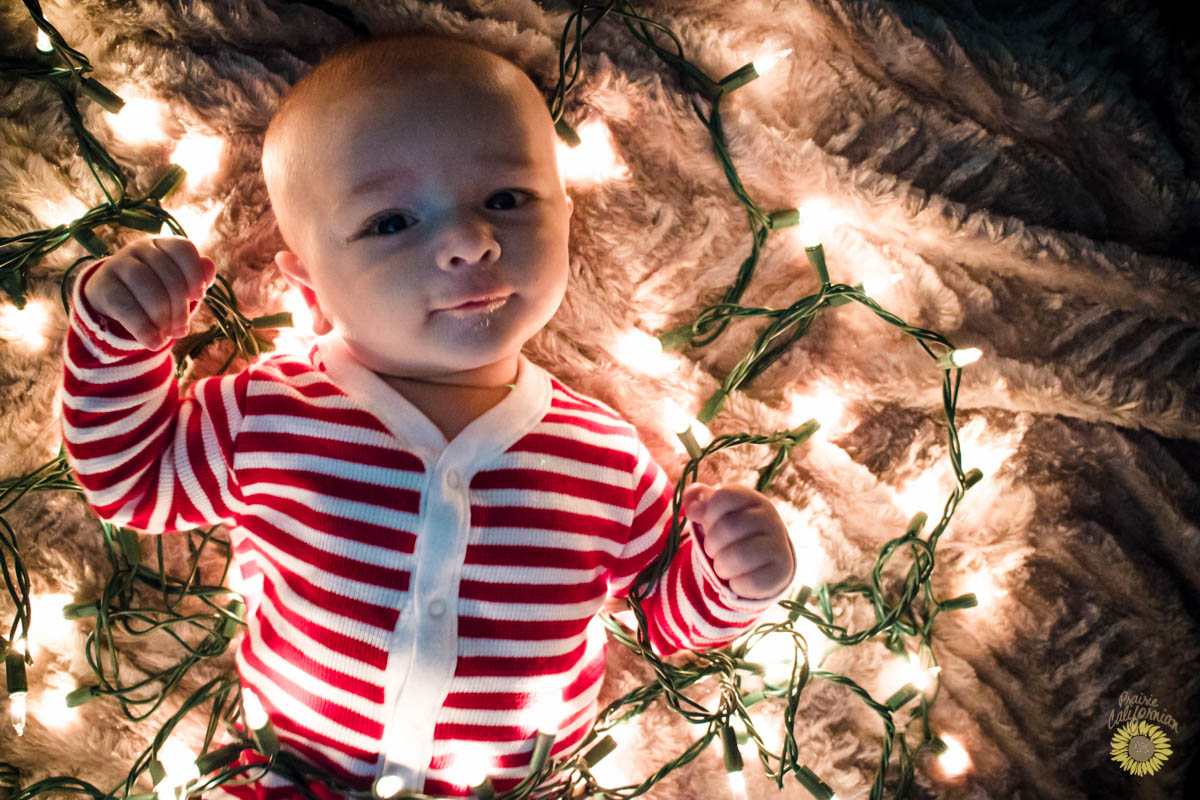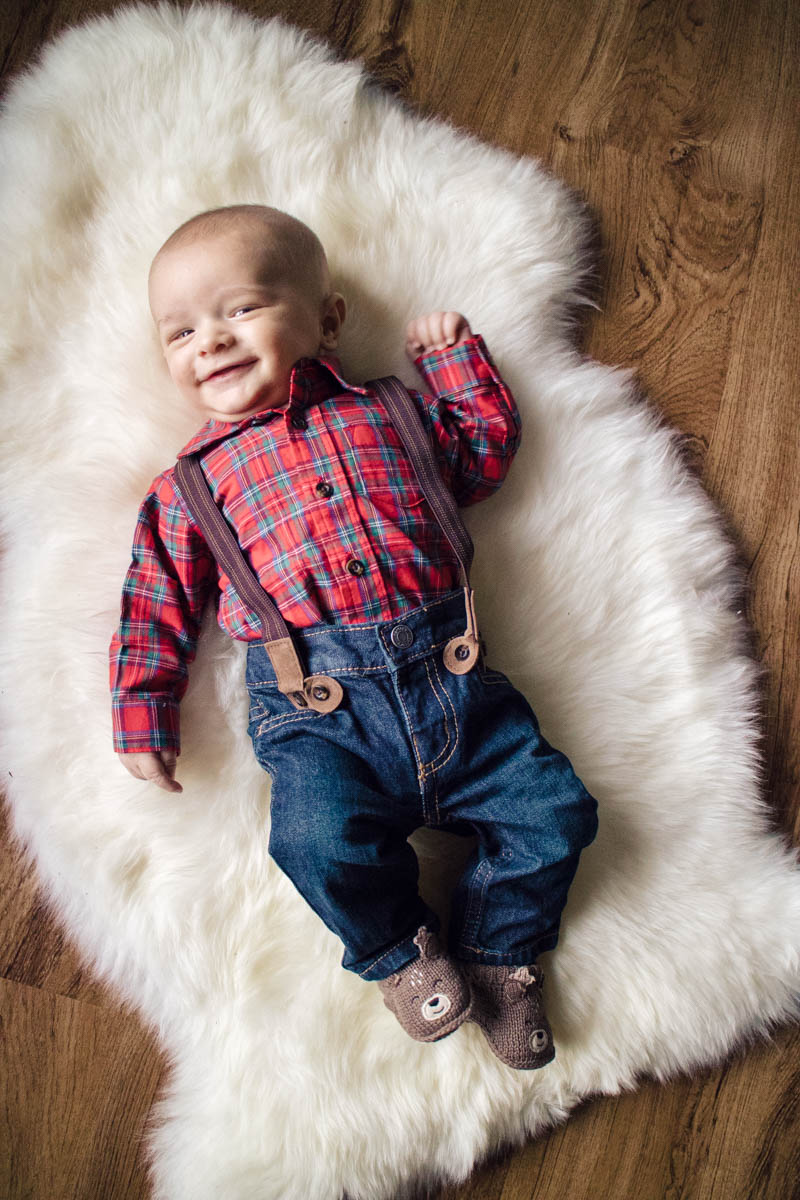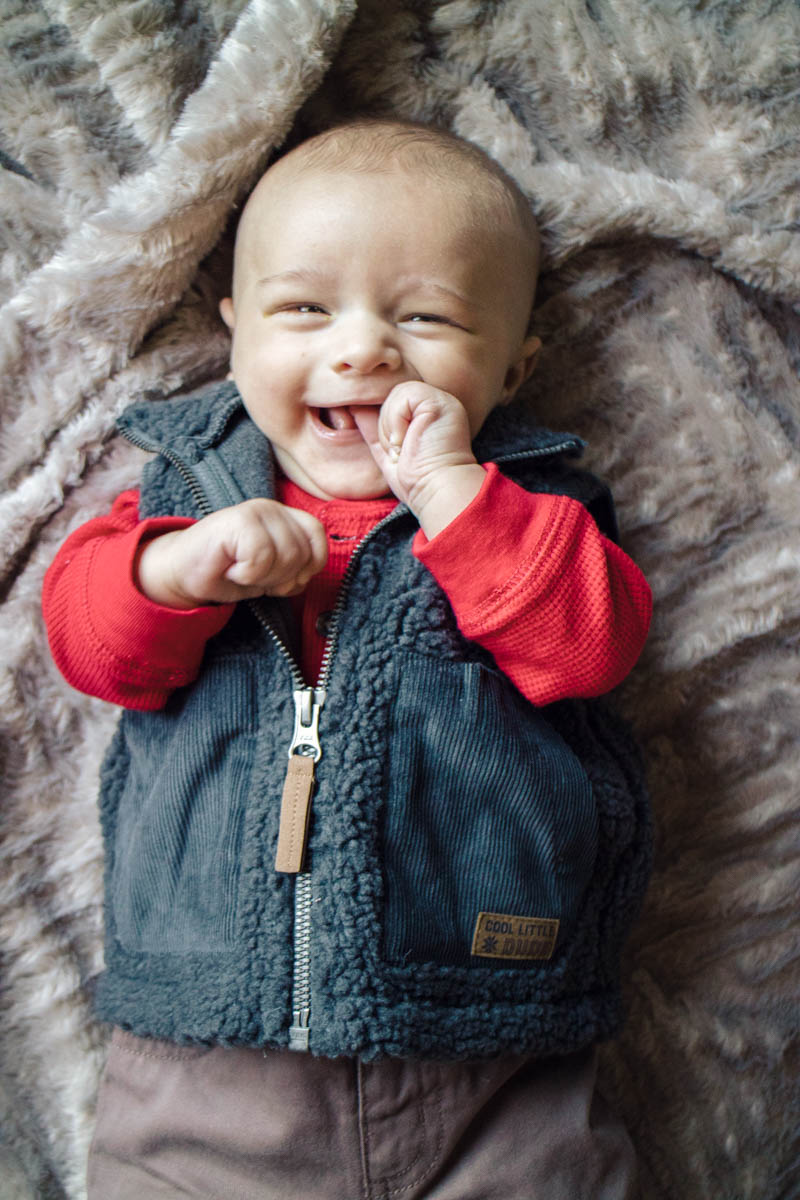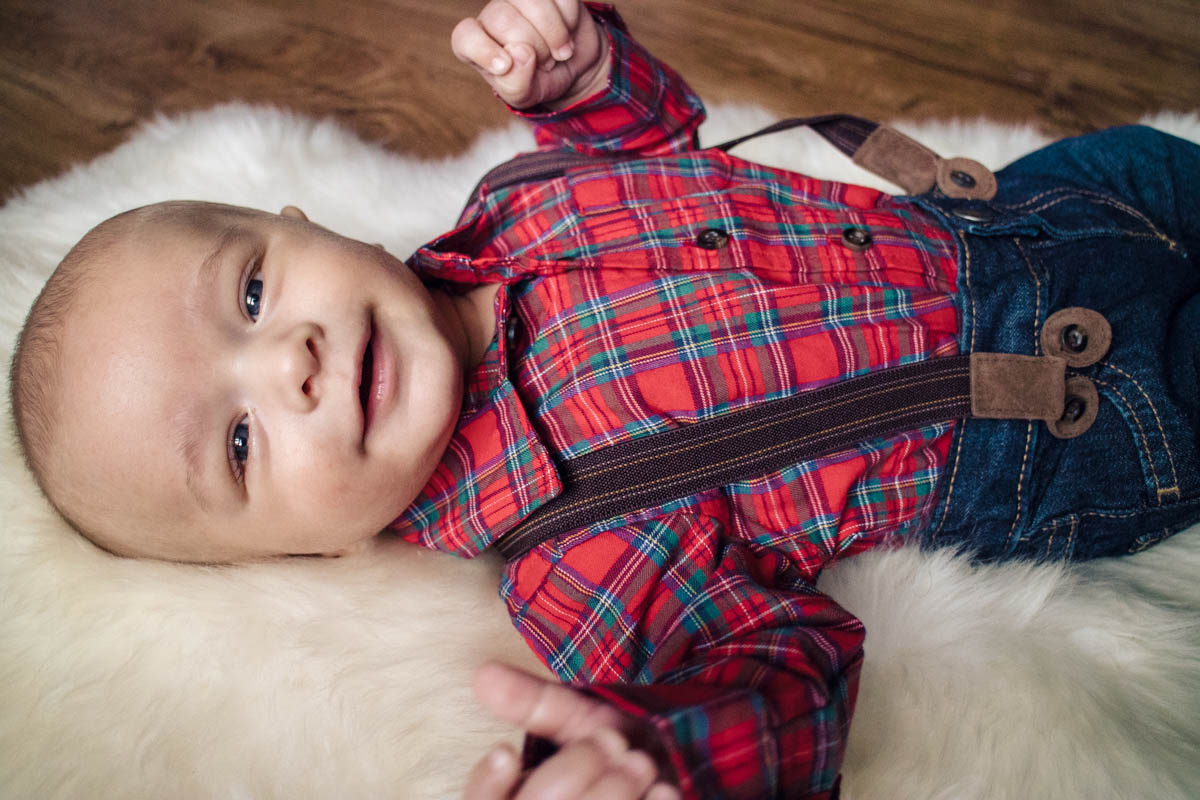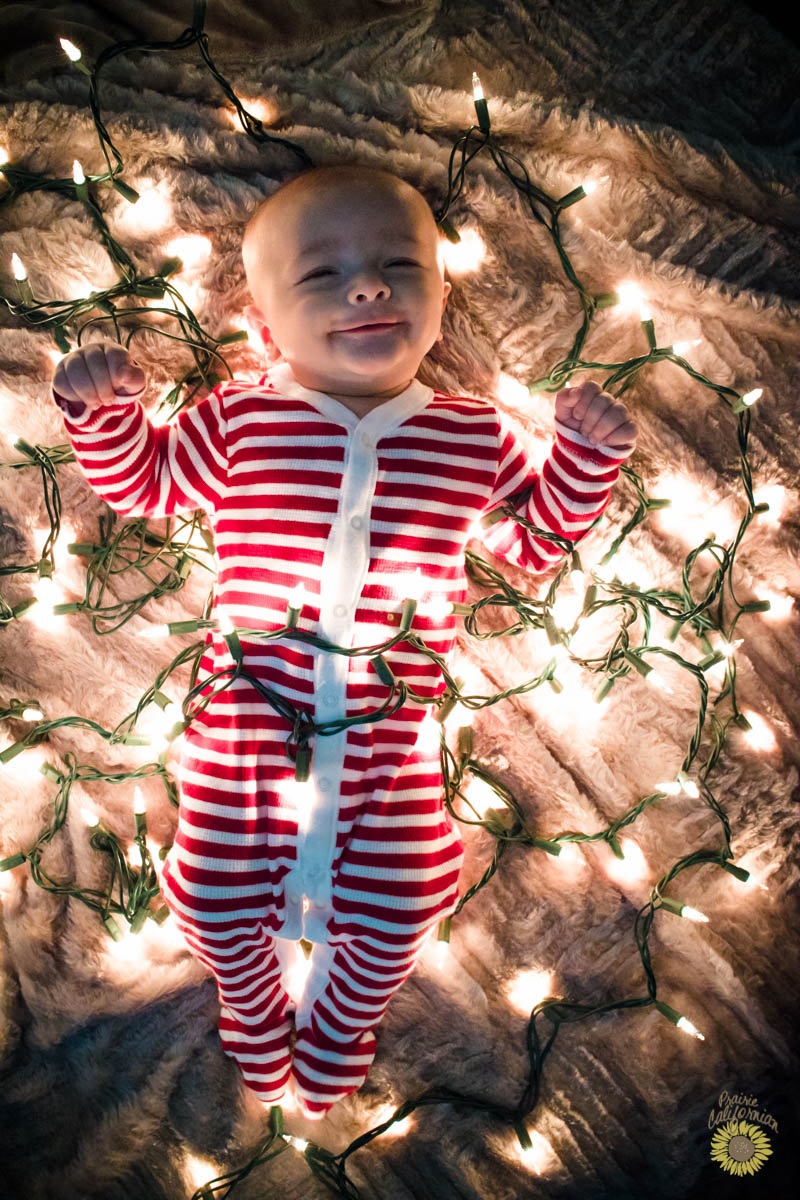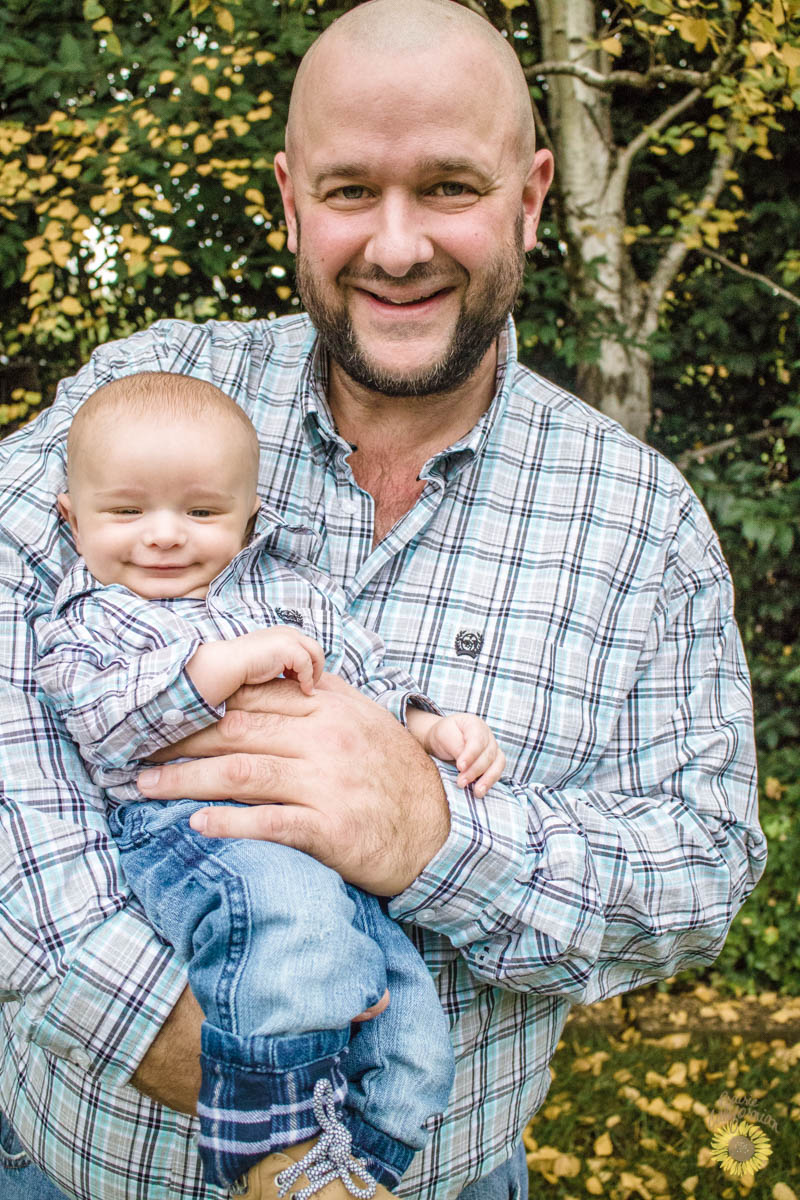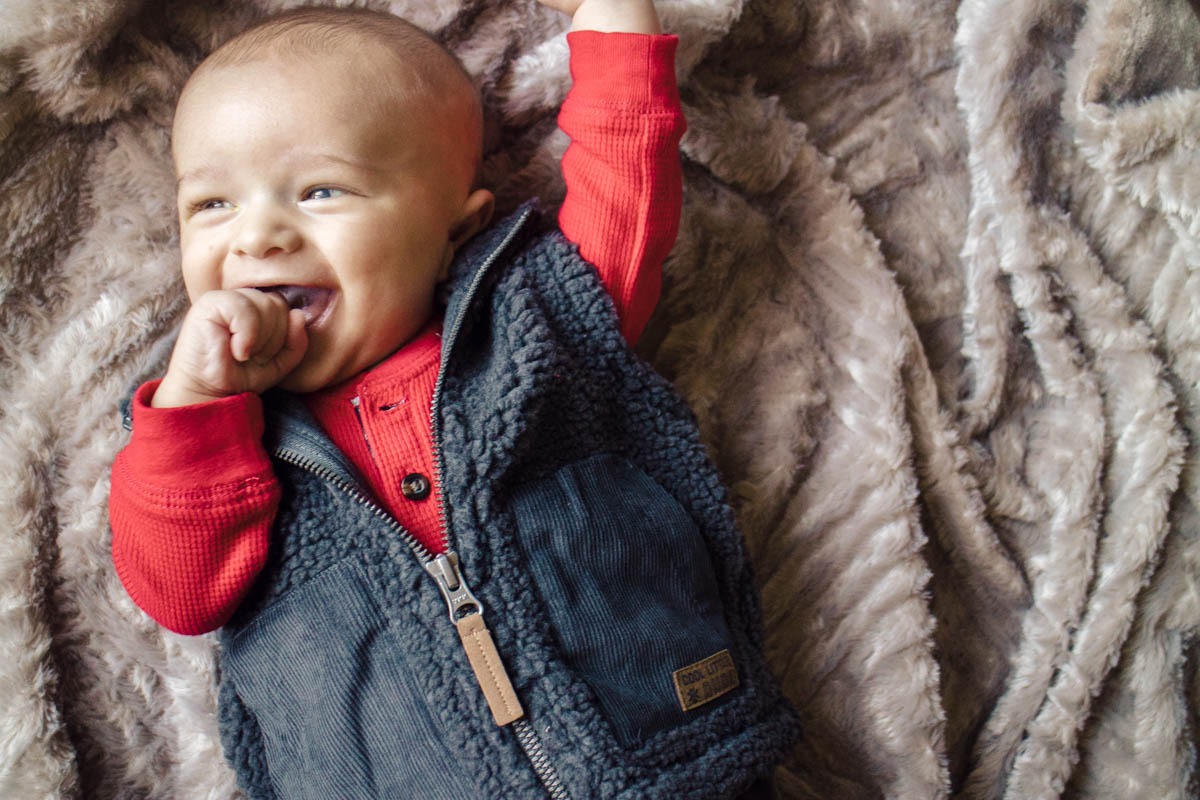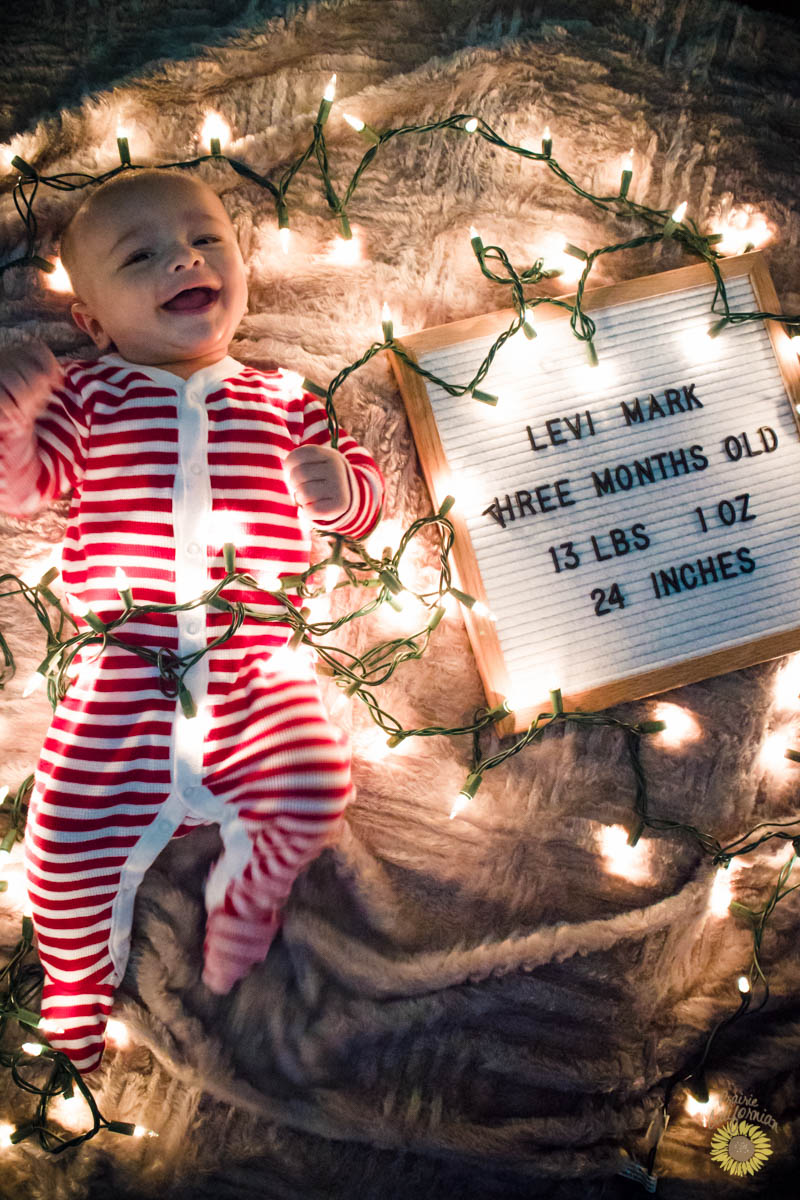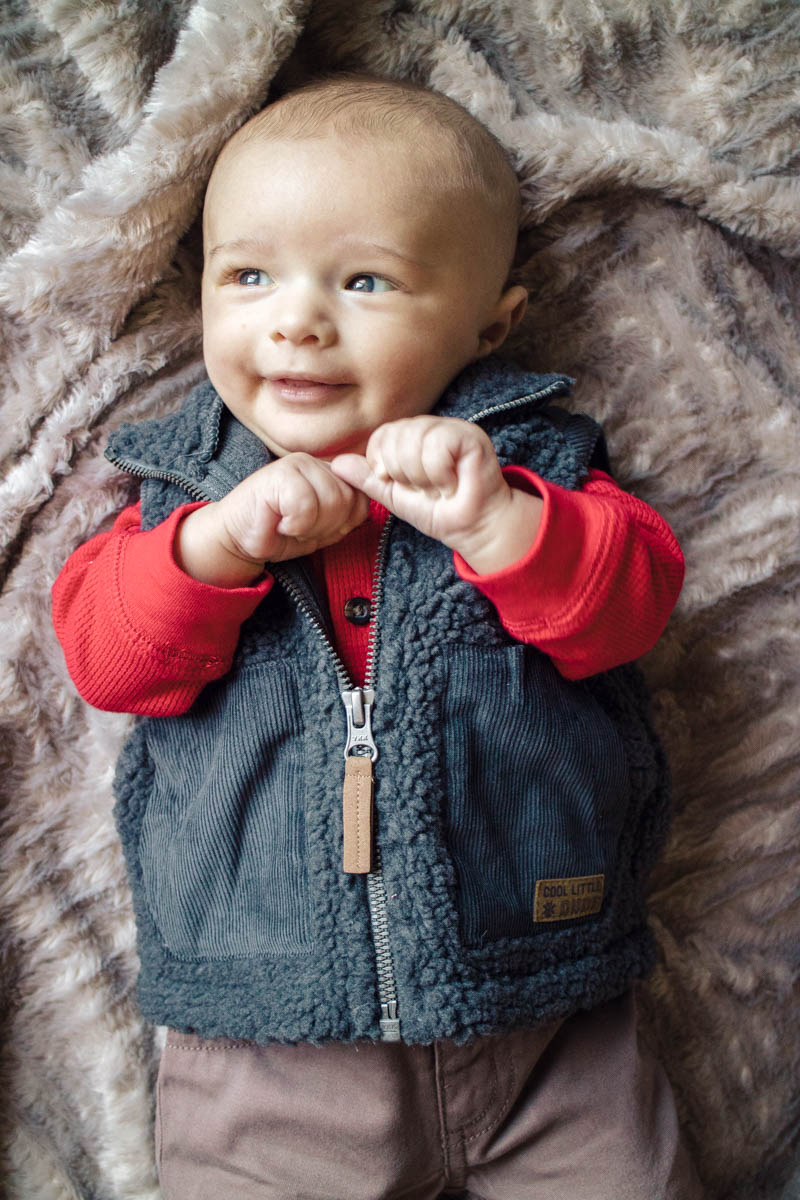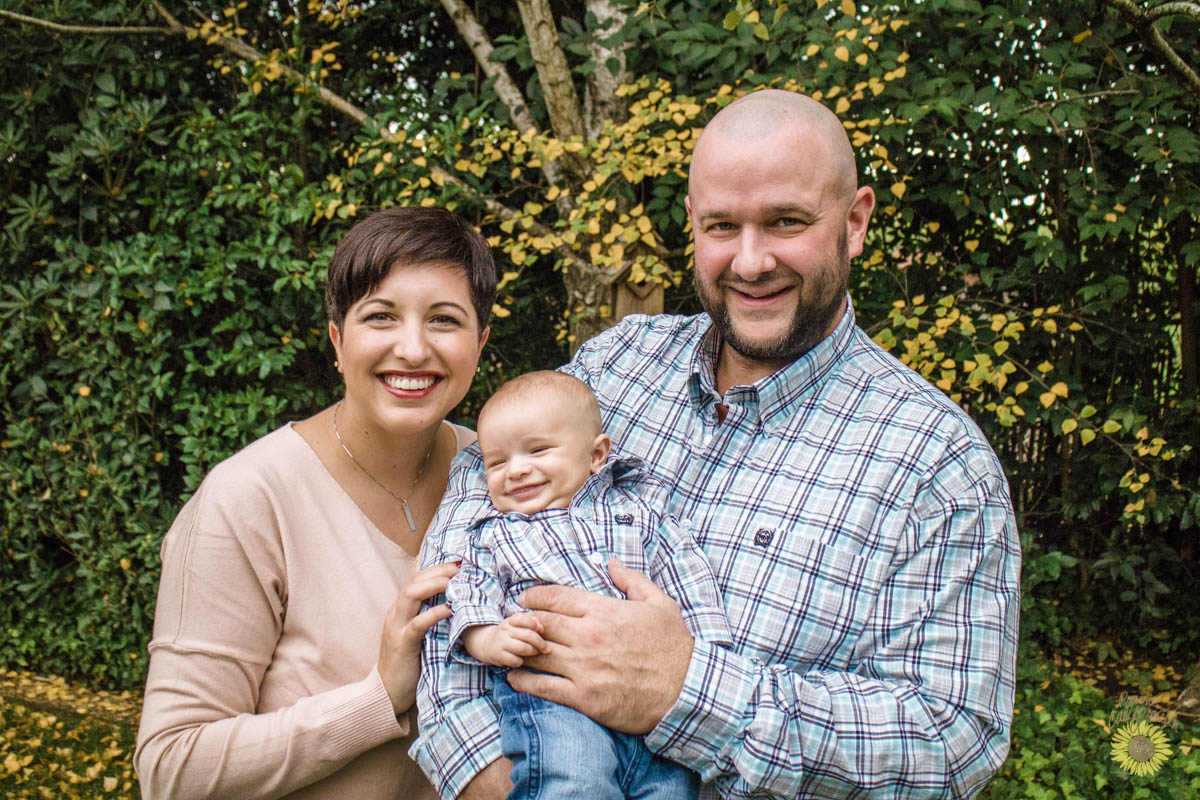 Little Man – We can't believe that you've been in our lives for three months now, it seems like you've been with us forever. You truly are the light of our lives every day. You continue to bring us so much joy with all of your smiles and jolly personality. And you shine that light wherever we go. You are already such a charmer, just like your dad. We love you so much and we hope you always keep that smiley, jolly personality! Happy Three Months Handsome Boy!!