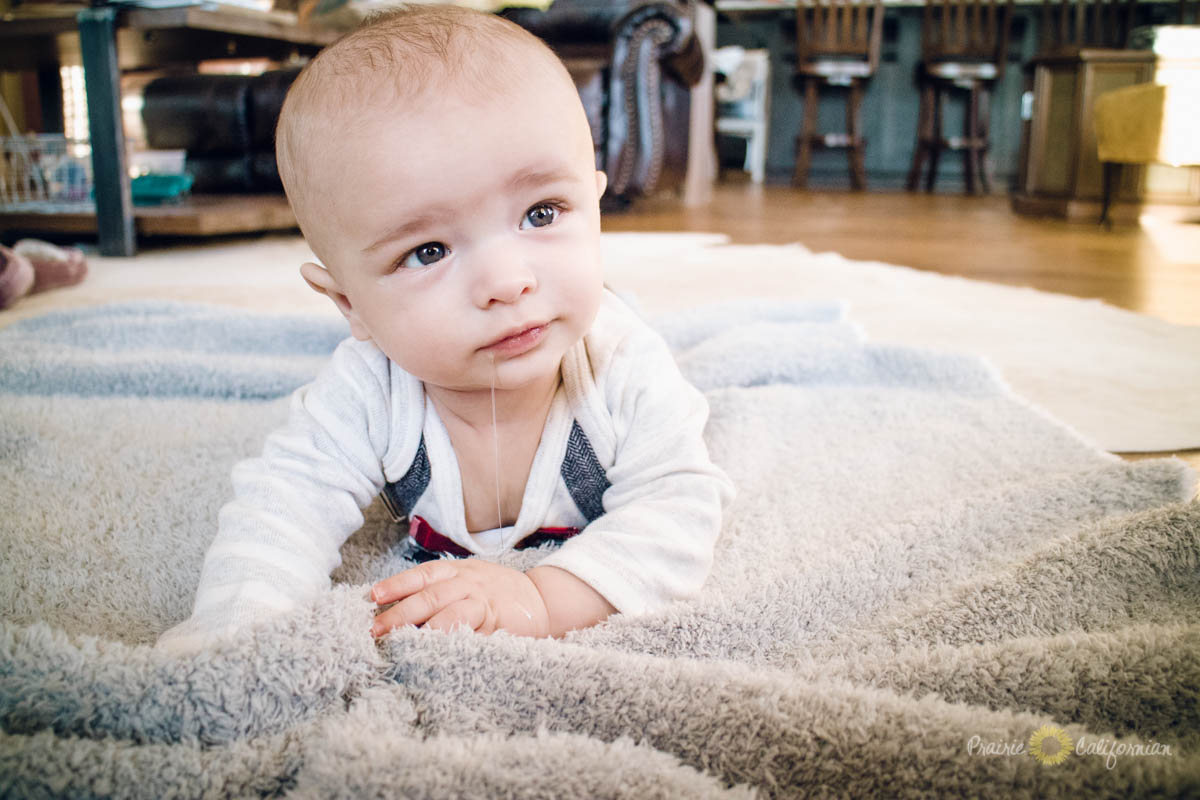 It is officially no longer the year Levi was born in AND he is four months!?!? Where did my baby go!? This whole experience of watching him grow up has been bittersweet, it is sad that he will no longer be this little ever again in his life but it is also such a joy to watch the little person he has started to become! We love watching him grow and discover new things weekly! I feel like just in the last month he has gone from being able to hold his head up to swiveling it around like a little owl and going from hating tummy time to loving being on his tummy and checking out the world. So much has changed in so small amount of time.
We were able to celebrate the Holidays with all of Levi's cousins. He loved all the attention and watching them play. Even at his young age, I can already tell he loves other kids. He just lights up when he's around other kids. He is social just like his daddy! Of course, his grandparents and cousins spoiled him with gifts and new toys, which he is loving! He has finally gotten to the point there he can grasp things and reach out to grab toys that he wants.
Our big milestone is he started daycare!! I know everyone has their own opinion on what's best, but Mom was needed at her job and didn't have the option to stay home full time with Levi. We were extremely blessed that I was able to spend nearly four months with Levi at home and that we found an amazing daycare provider for our little man. He had his first day yesterday actually. And it went spectacular! He was his happy, jolly little self and as I could have predicted he LOVED being around the other kids. He came home WAY more talkative last night than he usually is, so all that communication and social interaction with other kids has already been beneficial for him. A big mommy milestone, I didn't cry yesterday when taking him.
I had known this moment was coming for quite some time and I have spent endless nights praying for peace on the issue. I could have all the anxiety in the world over him going to daycare and if he'll sleep and if he'll eat and so on. But at the end of the day, I know he's in good hands and I know he won't be the worst she's ever experienced in her decades of daycare experience so I found peace with it all. And turns out, I would have been all anxious for nothing. He did awesome and was all smiles and giggles again this morning when I dropped him off.
Another thing I have come to realize is that I may have only been doing this Mommying gig for a couple months, but I've already identified the importance for me to maintain my own identity and find a balance that works for me! And I've identified the importance for me to be able to be productive and use my brain in other ways besides just being a mom. Just having a day where I didn't have to constantly worry about naps and feedings and I could get things done at my job was extremely good for me mentally. When I am able to exercise myself in these ways, I am a better mom, wife, friend, and a better person as a whole because of it.
Being a mom is and has been so fulfilling and a calling I have embraced with all my heart, but it is also important to me that I continue to be all the things I was before I was Levi's Mom. I need to continue to be a wife to Mark, a friend to many, a daughter and daughter-in-law, a blogger and writer, and most importantly that I am still a strong woman of God through it all too. Even though it is bittersweet that our little man is growing so quickly, I also look forward to these new steps we are both taking. For me, motherhood has been continually re-defining the roles of Mommy and Son as we both grow in the journey.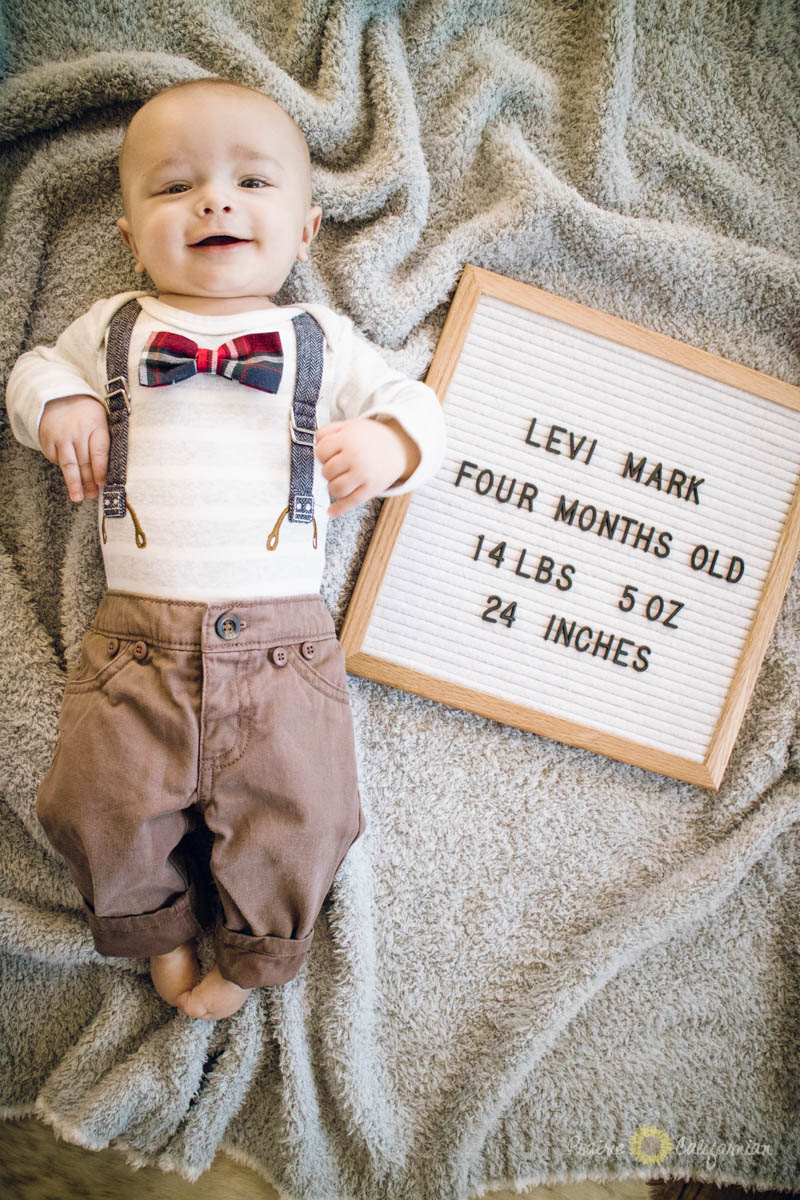 LEVI STATS
Age: Four months
Weight & Height: 14 lbs. 5 ounces and 24 inches
Sleep: Sleep continues to be all over the place without any sort of routine, BUT I am just thankful he continues to sleep consistently!! During the days, he will take anywhere from 45 min- 2 hour naps, usually having one long nap a day. He has begun to consolidate his naps so instead of taking 4-5 a day, he will now take 2-3 a day. He has also started be awake for more time between naps. He used to be awake for hour to hour and a half stretches whereas now it is closer to 2-3 hours of being awake at a time. At night if it's a good night, he'll sleep 4-6 hour stretches at a time. Before the Holidays (and probably the four month sleep regression too), he was on a consistent routine of putting himself to sleep. We would do our nighttime routine and then I would lay him down still awake and he would soothe himself to sleep. We started doing this in mid December and after the initial transition, he took to it awesome! It was a glorious moment for Mom and Dad not having to rock or feed him to sleep!
Recent Milestones: I feel like this month has been a month of tremendous growth and milestones. He rolled over right before Christmas! We couldn't believe one day it just clicked for him and he did it! He loves spending time on his tummy and holding his head up high. He loves to sit and look back and forth with his head. He is SO AWARE of his surrounding all the time. He grabs toys and holds onto them and will move them to his mouth. Everything goes into the mouth lately! He giggles at things he finds funny constantly and he smiles nonstop. He has started baby babbling a lot more and regularly loves to make all kinds of noises under the sun. When we are in church, he loves to grunt nonstop which makes for an interesting time for Mom and everyone around us. Ohhh Levi!
Favorite Things: Eating is still our favorite thing hands down. Current loves are : sitting up and looking around, evenings in front of the fire giggling with Mom, mornings spent smiling and playing with Dad, grabbing anything within reach and putting it in his mouth, rolling all over the place from side to side to reach toys, jumping in our Jolly Jumper, and making every noise under the sun!
Advice to New Mommas: As your little one grows, slowly but surely start thinking about balance in your life. Don't wait too long to define what it is that you need in order to be the best version of yourself as you get lost in the craziness that is motherhood! Once you figure it out, don't be afraid to set aside time to strive to pursue it, guilt free! I promise you'll be a better mom because of it! Not to mention better at every other title you hold in this life!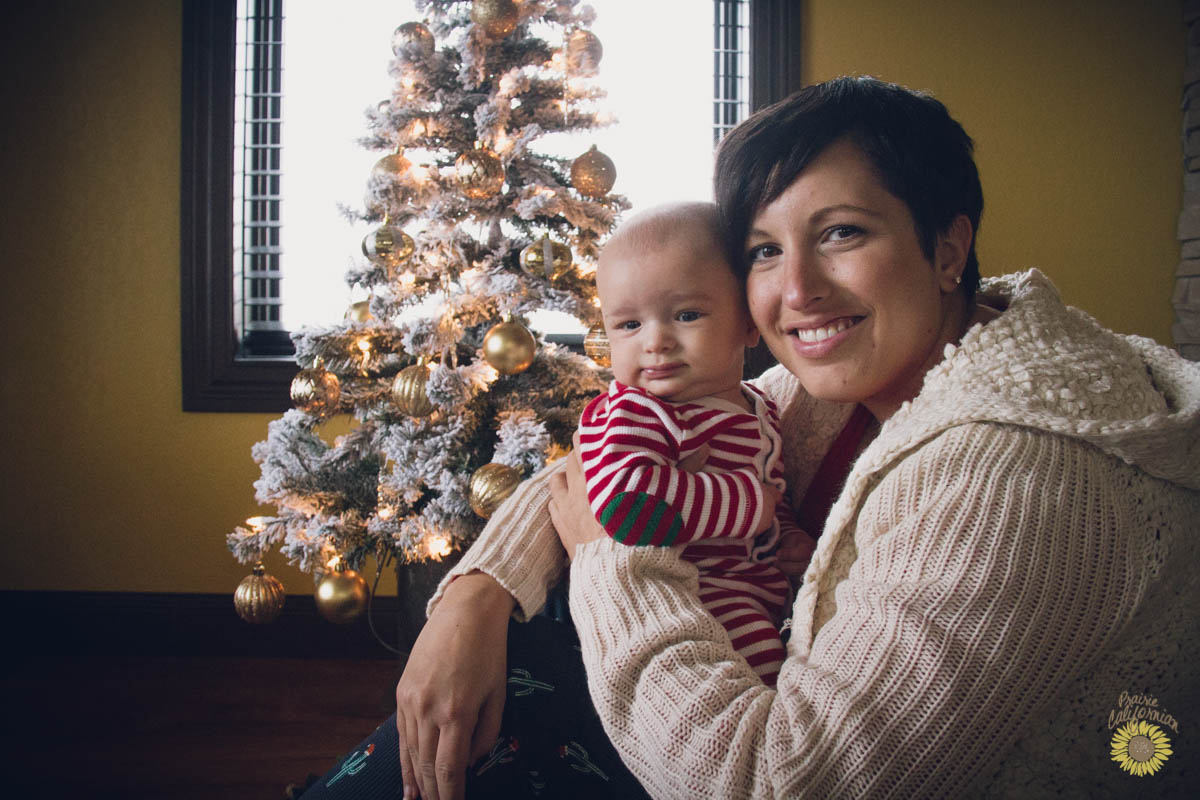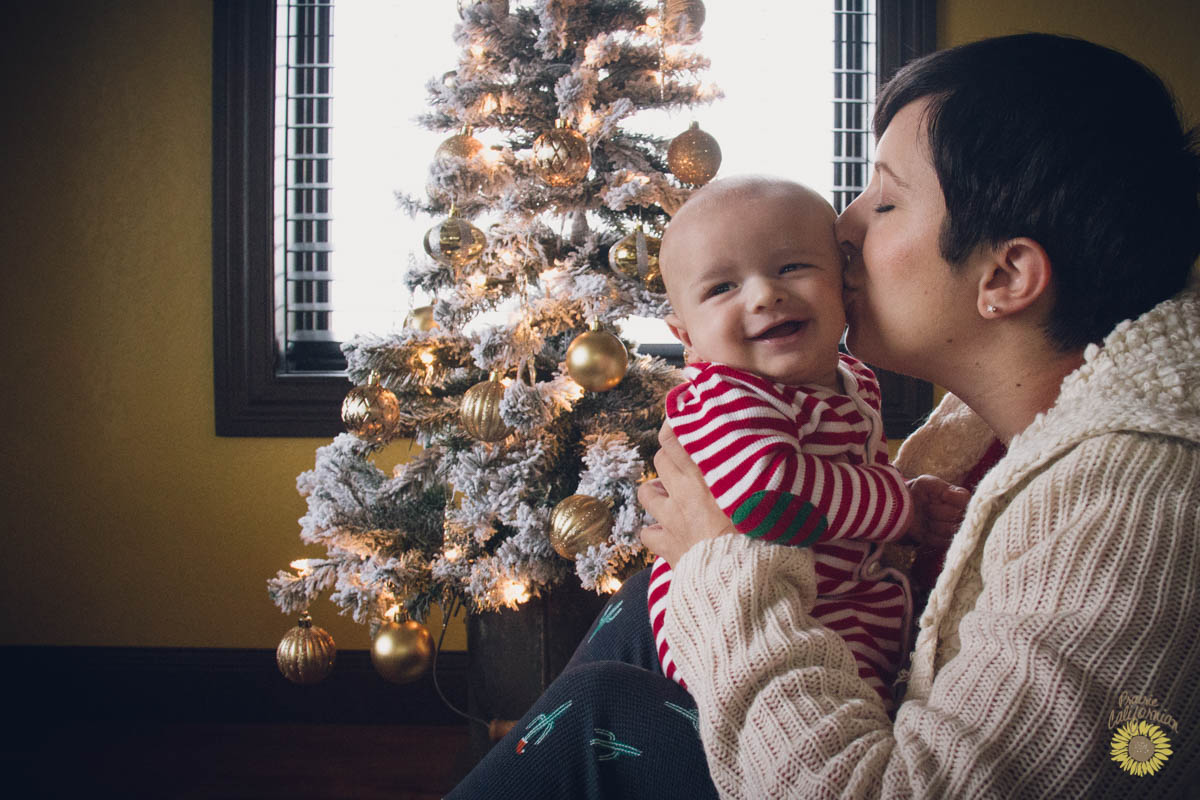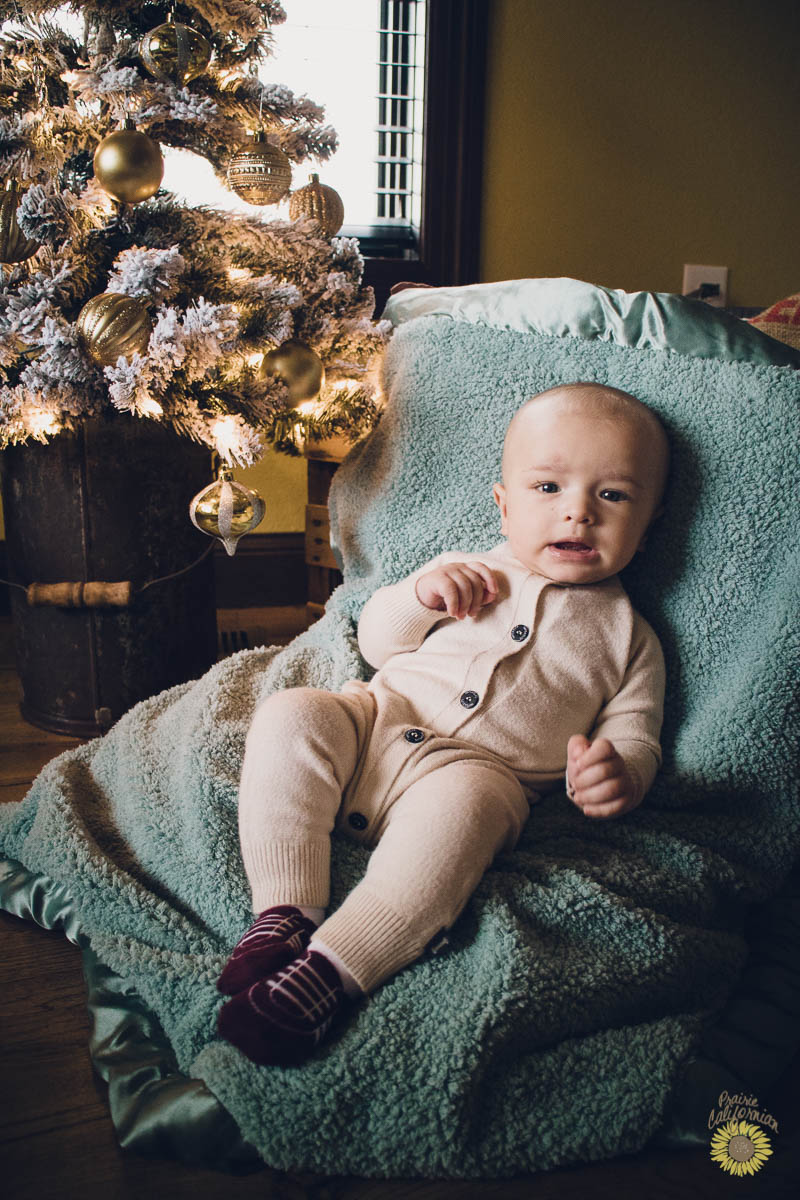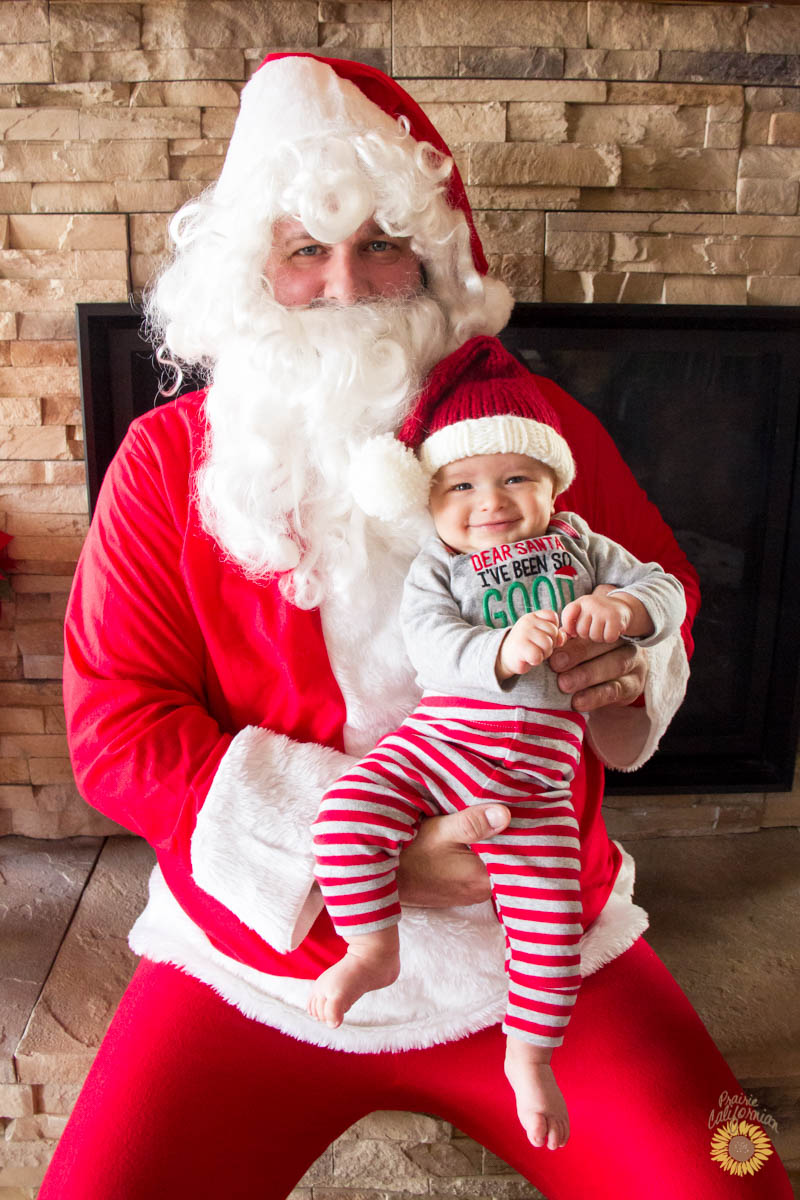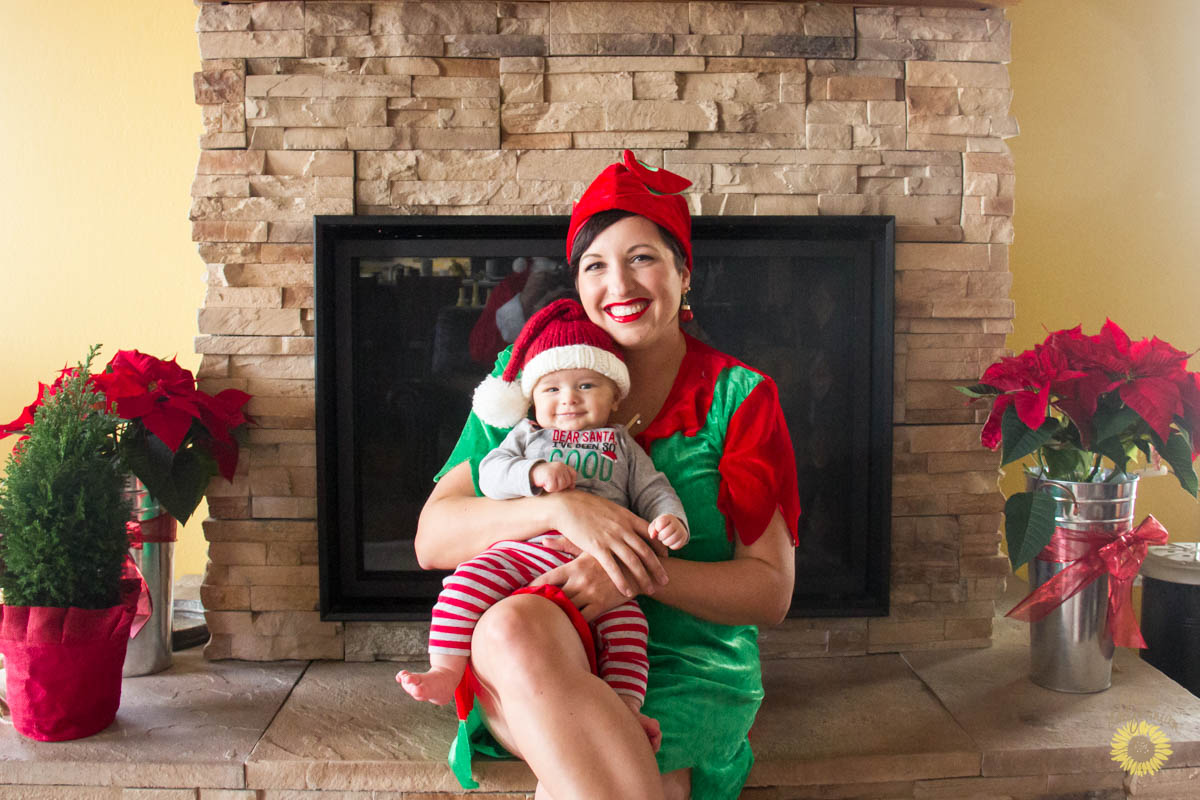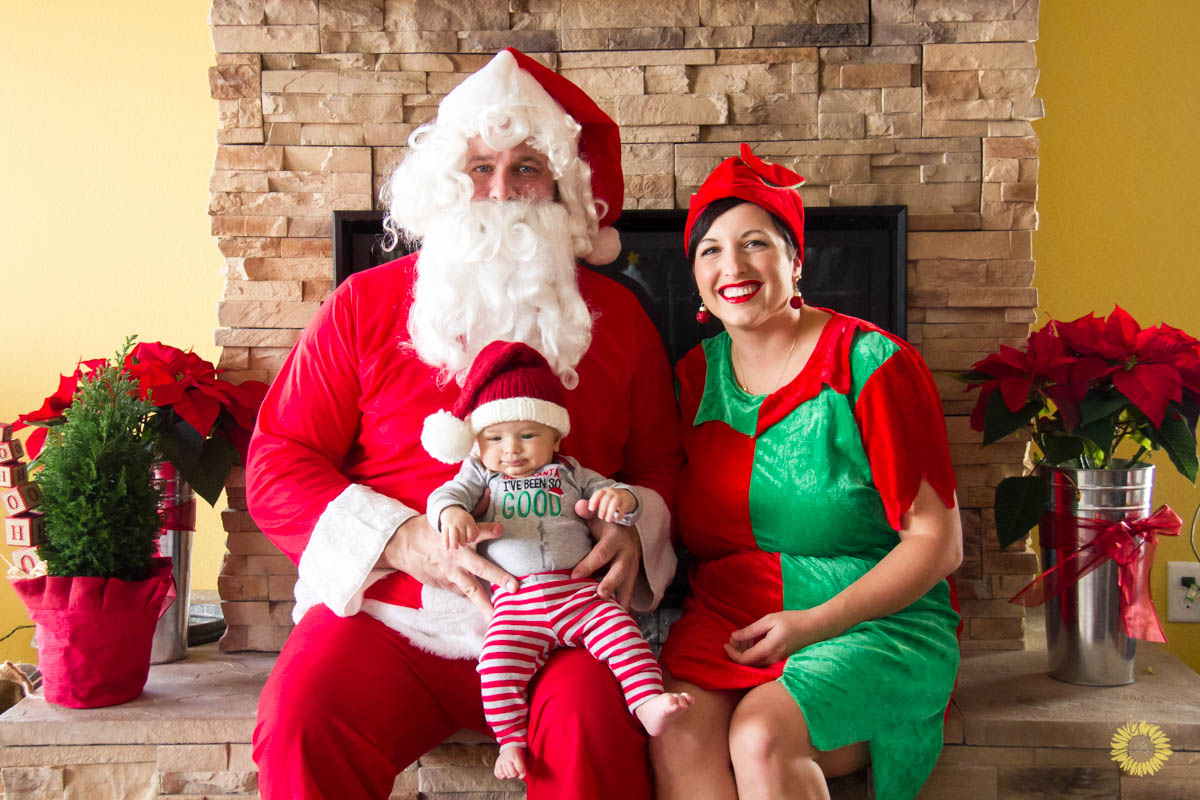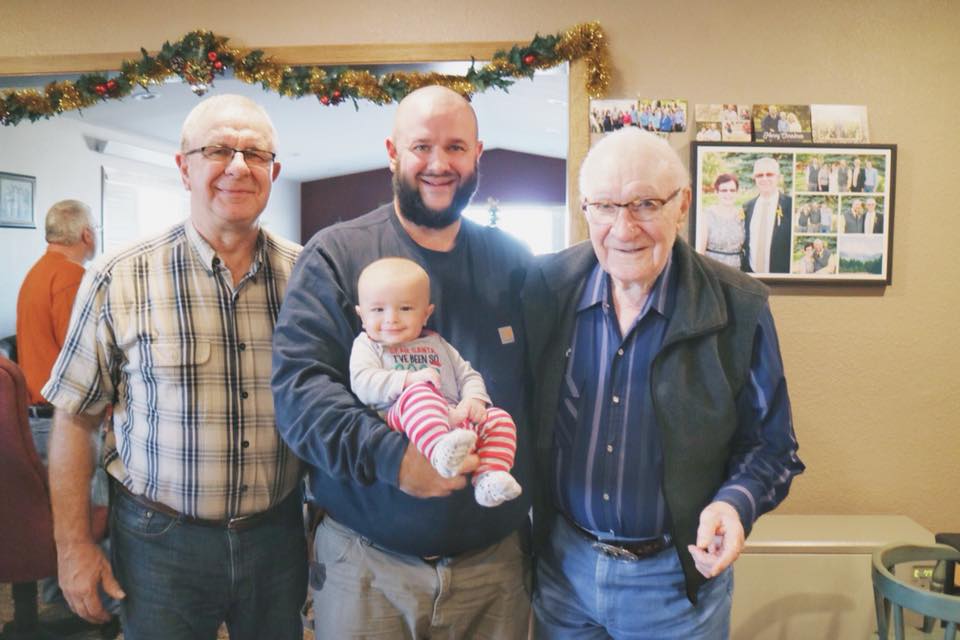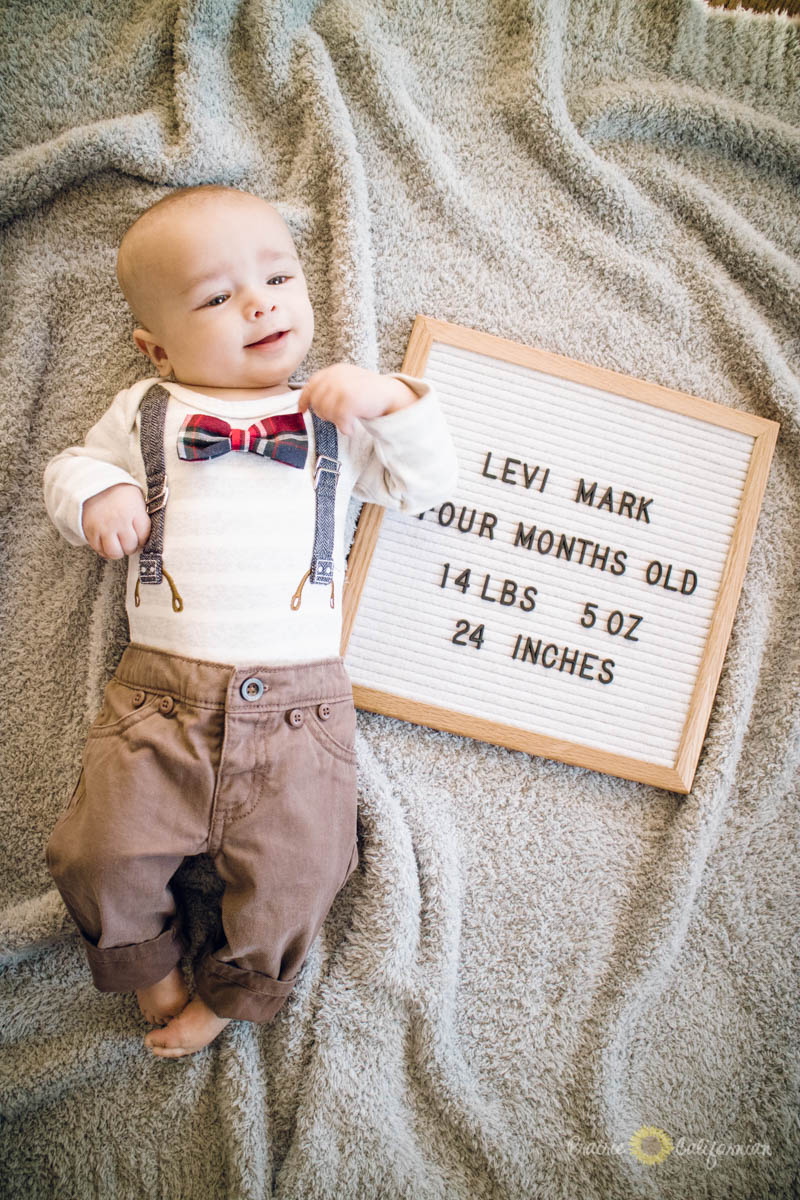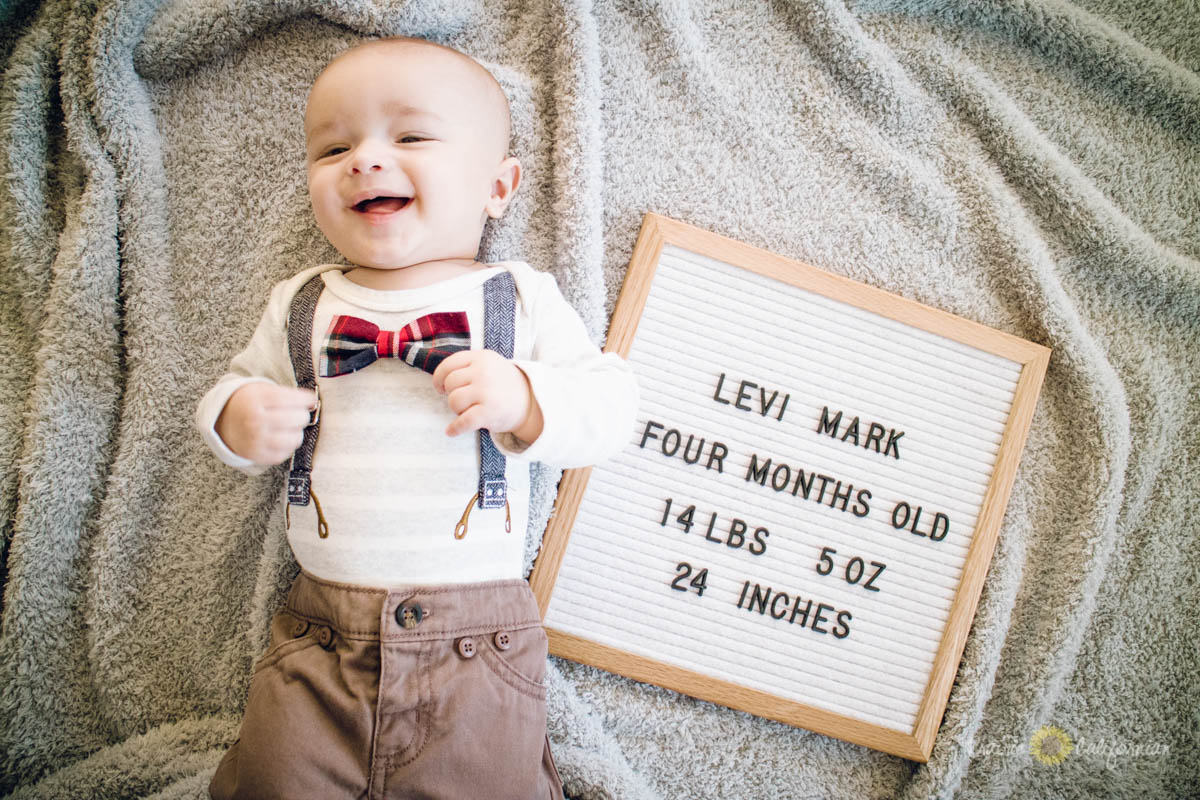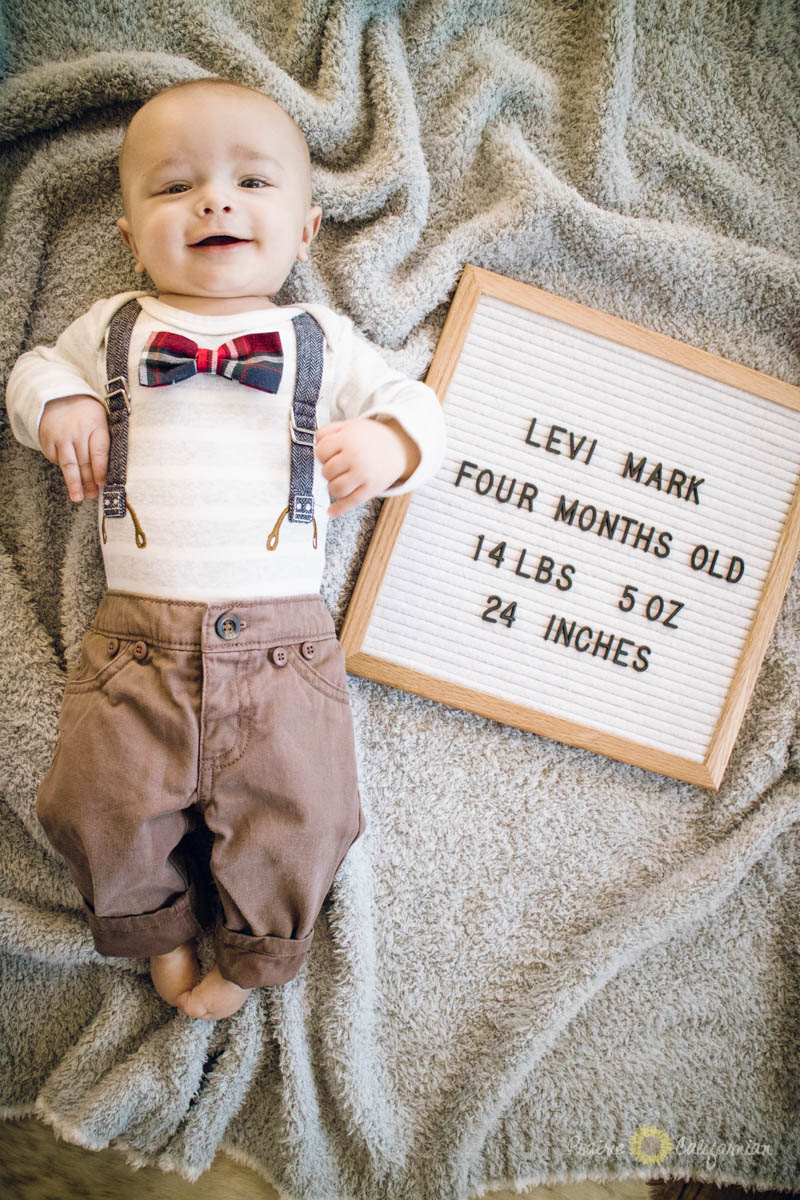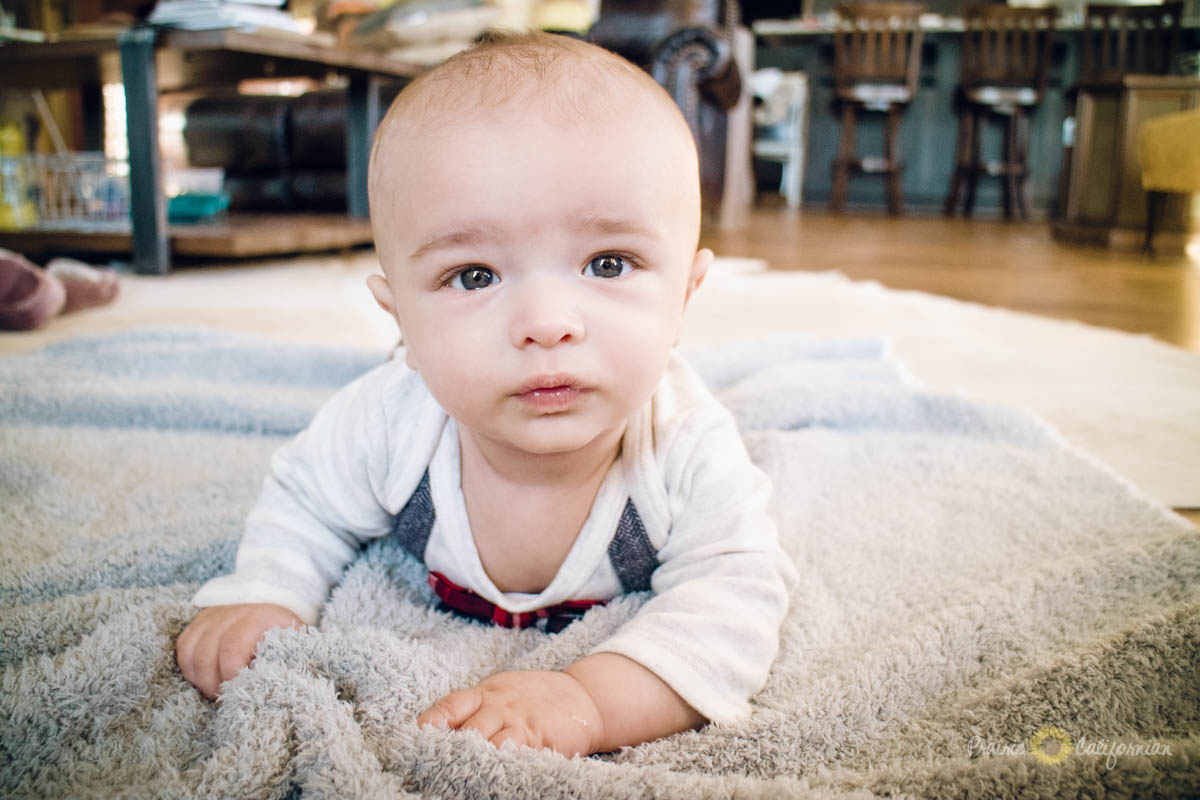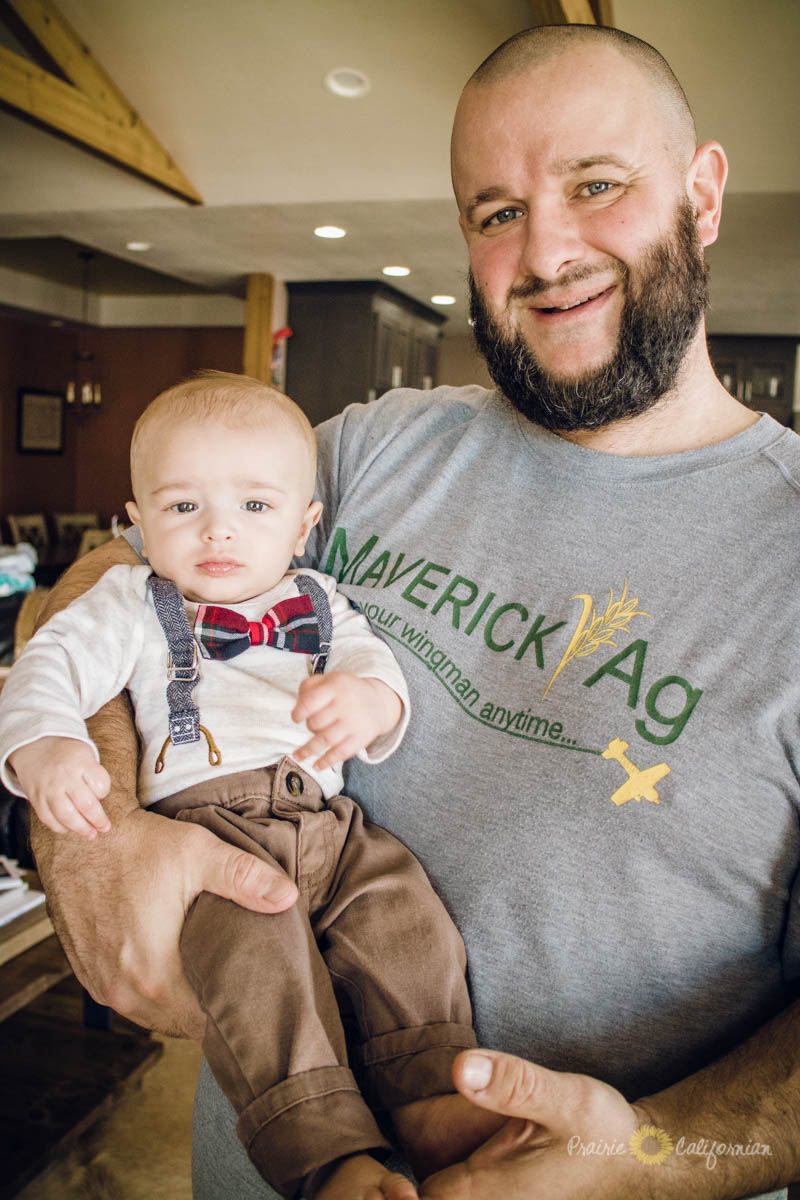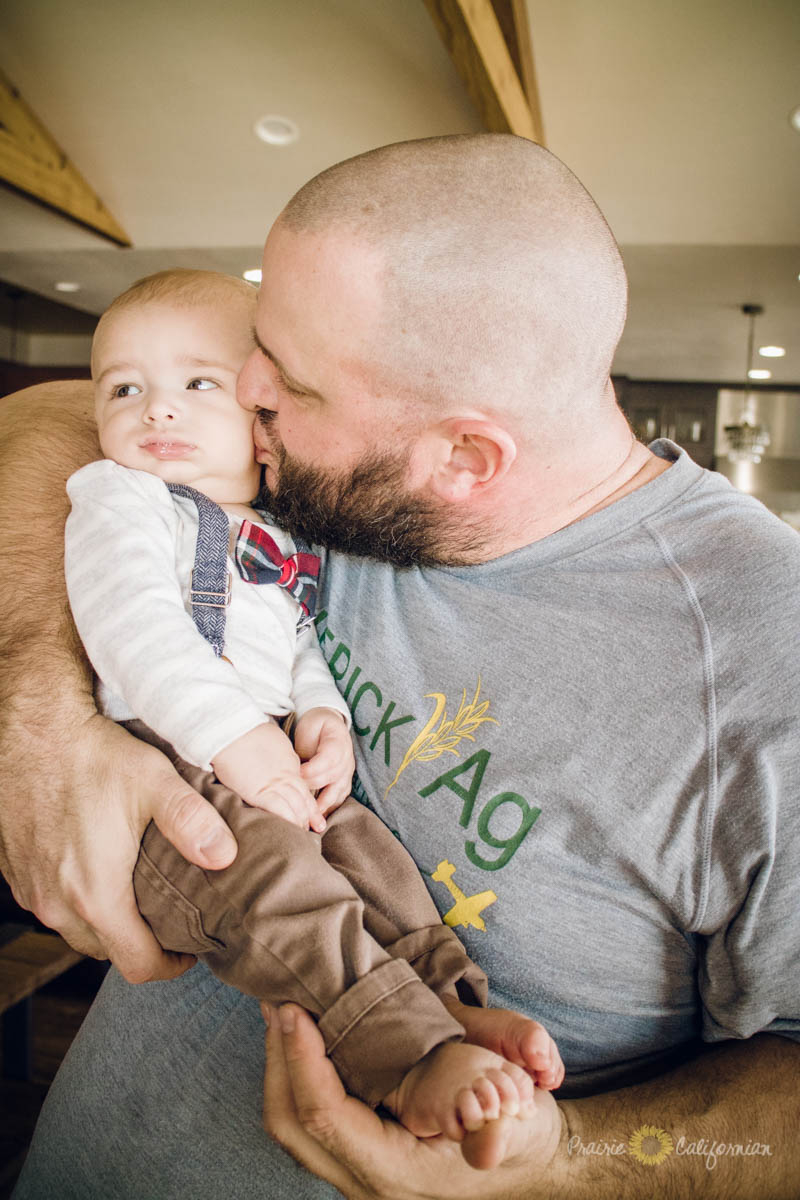 Little Man – Your Daddy and I can't believe how quickly you are growing and learning new things every day… We absolutely love the little man you are becoming! You are such a light, full of smiles for anyone, and your giggles are joy to our ears! You have taught us so much in these past few months and continue to teach us new things about ourselves every single day! Although it is sad to know you won't ever be this small again, it is a joy watching you grow! We know you will be one special, smart, and handsome little man. Actually, you already are! Happy Four Months Bubba, we love you!!