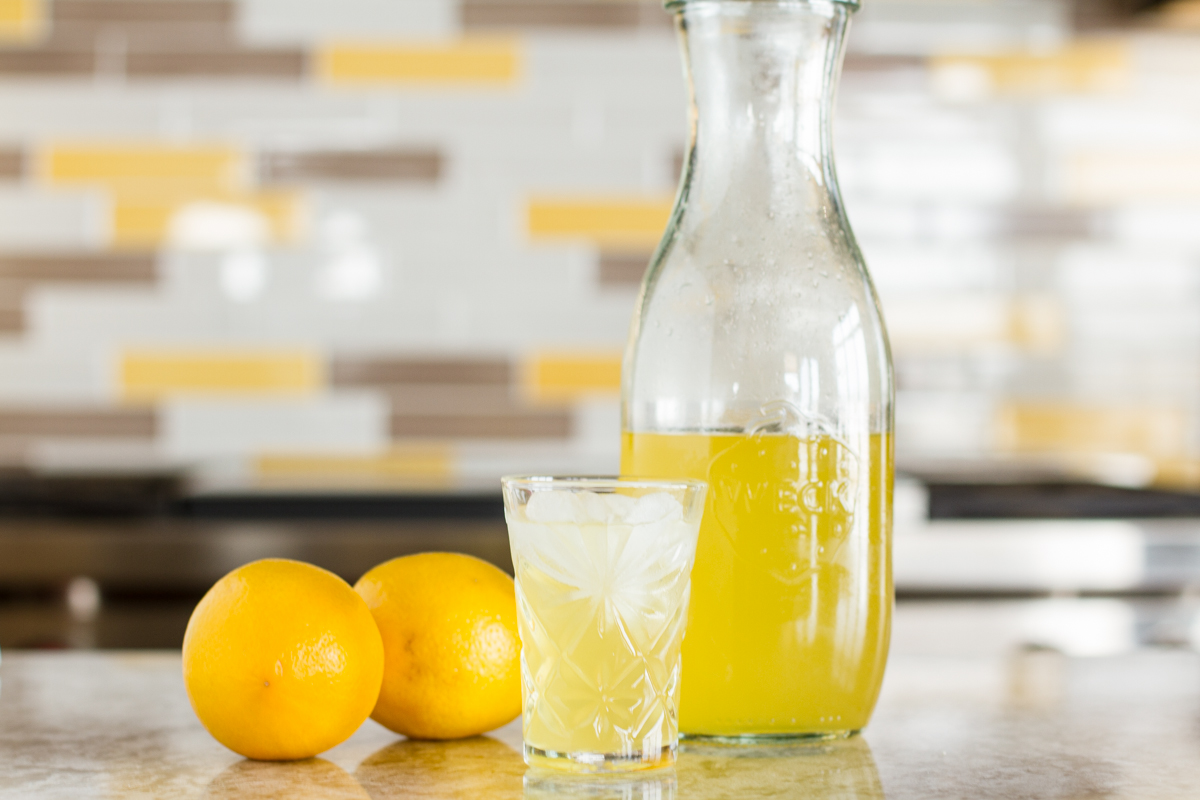 Living in the middle of nowhere North Dakota, I get pretty excited when I find speciality products at our local grocery store. As I was cruising the aisles last week, I almost shrieked in the produce section when I found Meyer Lemons. I LOVE Meyer Lemons, mostly because they are a much sweeter and more versatile lemon than its' traditional counterpart. The juice goes lovely in salad dressings, desserts, and many other things. The peels you can candy to use or you can use them for one of my favorite things, Limoncello! Growing up and living in California, there is NOTHING like good citrus! It is one of the things I miss the most about living in California.
I had previously tried my hand at Limoncello with a Buddha's Hand a friend from California shipped me. I took the long arduous process of infusing it for weeks, being sure to shake the bottle every now and then. I think part of the problem was by citrus to liquor ratio was off, but it didn't really infuse that well.
I have shared my love of my Instant Pot here before, I honestly use that thing for everything! Being that the vanilla extract I gave for gifts for Christmas turned out successful, I figured I could make a pretty fantastic Limoncello utilizing a similar technique. Upon doing some investigating in an Instant Pot online community, I read through a couple successful recipes. This gave me hope!
I decided to utilize the jar method of infusing with the Instant Pot. This method is very similar to canning, except you aren't cooking to seal it, you're cooking to infuse under pressure. The thought of putting glass in my pressure cooker sort of freaked me out, but I figured I would take a chance as many have had great success.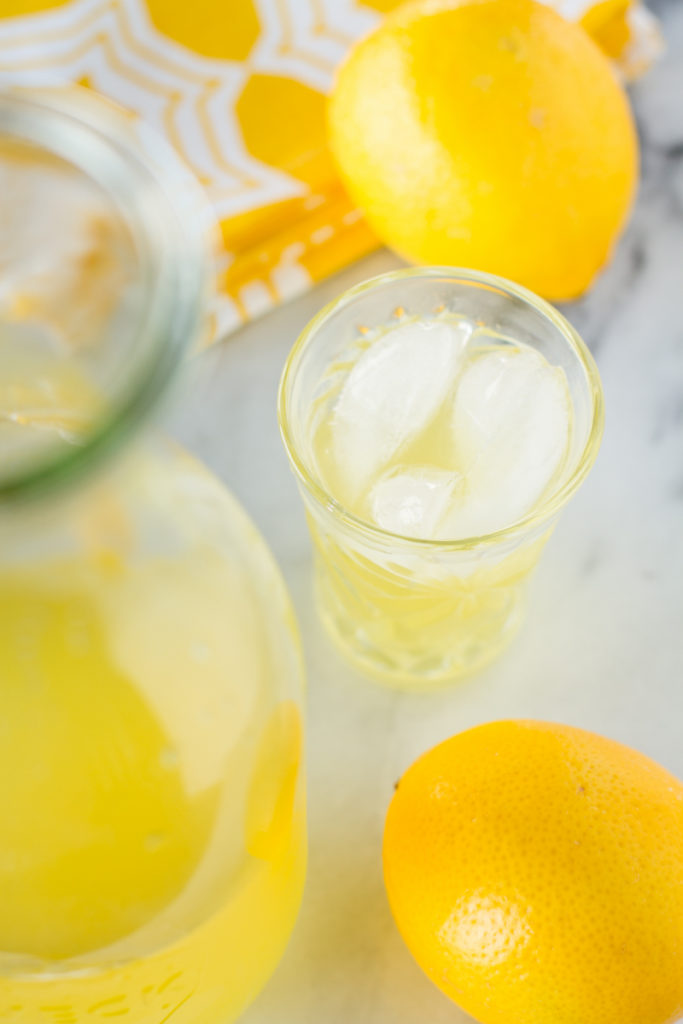 You guys….. it turned out INCREDIBLE! When I opened the lid of the Instant Pot I could immediately smell the Meyer Lemons. And the liquor had turned a gorgeous shade of deep yellow. Once I mixed it with the simple syrup and poured some on ice, it was success. The citrus to liquor ratio was perfection with the perfect amount of sweetness.
This recipe can be doubled or tripled, BUT you can only fit 3 half pint mason jars into your Instant Pot at once. Don't try to put more. Just process them in batches. I only had enough lemons to make a small batch.
Instant Pot Limoncello
2016-12-28 12:17:27
delicious, perfect limoncello in an Instant Pot
Ingredients
8 meyer lemons
2 - half pint canning jars
120 proof (or above) grain liquor (such as Everclear)
1 1/2 cups water
1 cup sugar
Instructions
With a vegetable peeler, peel the Meyer lemons and scrape off any white parts with a knife. You will only want the yellow peels as the pith (white parts) are bitter.
Divide the lemon peels amongst two half pint canning jars and fill with vodka or liquor leaving 3/4 inch of headspace in each jar. Place lids on top and tighten to two finger tightness.
Put one cup of water into your Instant Pot and insert the trivet. Place the jars inside (do not place more than 3 half pint jars at a time if you are processing more lemons) and close and seal the lid.
Set Instant Pot to Manual pressure for 30 minutes. Once complete, let the Instant Pot do a FULL natural release. Do not open the lid until the pressure gauge has gone down.
Carefully remove the jars and cool overnight.
On the second day, place the water and sugar in a small saucepan and boil until sugar has dissolved. Let the simple syrup cool before adding the lemon & liquor.
Once cooled, strain the lemon peels from the liquor. Mix infused liquor with the cooled simple syrup. Stir well to combine and bottle up.
Can store in freezer or fridge for several months. Enjoy!
Prairie Californian https://prairiecalifornian.com/