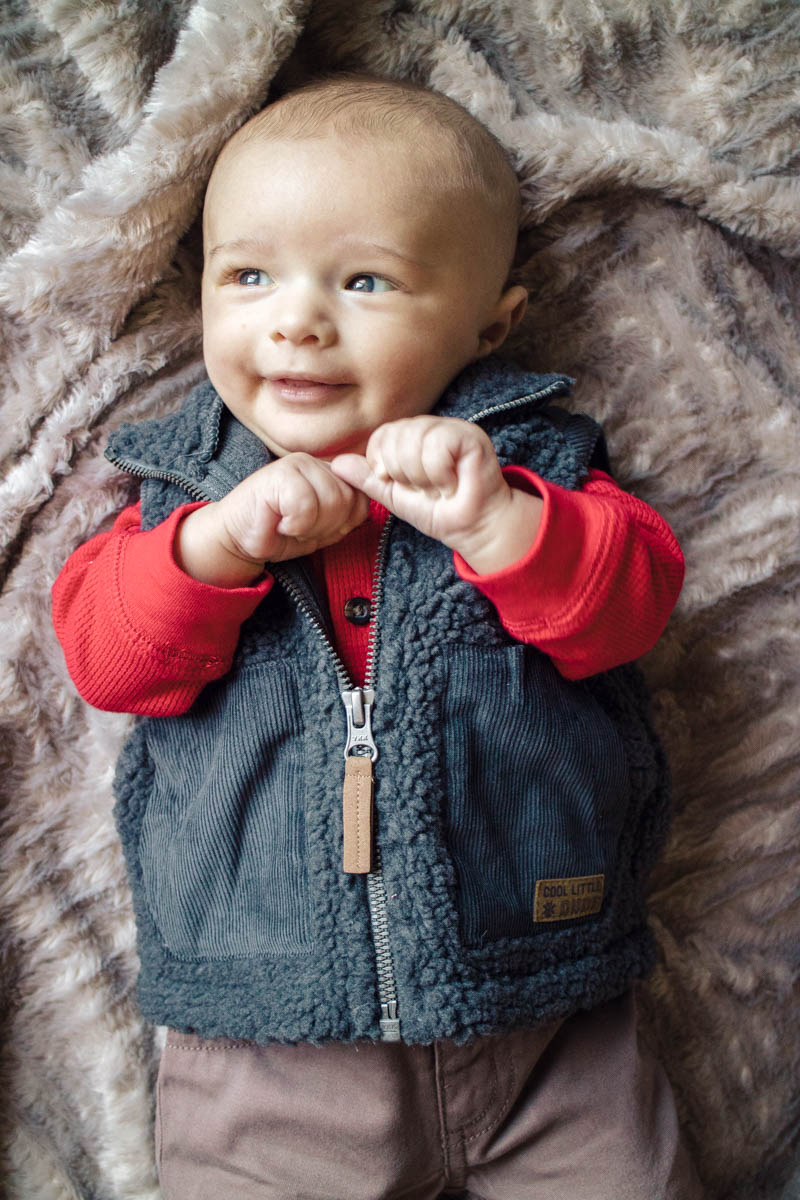 This post is sponsored by Carter's; however, all thoughts and opinions expressed are that of Prairie Californian.
It is officially my favorite time of the year… the Holidays are here! Every year we visit my parents in California for Thanksgiving that is hosted at my parent's house. I love flipping back through the many family photo albums and looking at all the memories we captured together. The memories are numerous: opening presents in our jammies on Christmas morning, those iconic family photos in our Holiday best outfit, and the photos where I am crying with Santa, I was always afraid of Santa. The Holidays hold a special place in my heart and this year I cannot wait to make memories with our little man!
The Holidays are the time to cozy up with your favorite Holiday pajamas or to put on your Sunday best. This year I am already making plans for our family outfits and Carter's styles for kids are my go-to. Ever since our little man has been born, Levi has pretty much lived in Carter's sleeper pajamas. They were one of the only things that fit him when he was a newborn. Carter's pjs were also extremely comfortable and totally adorable; they didn't sacrifice style for comfort which is a huge plus in my book!
Carter's clothes are also great quality that comes at an extremely affordable price point which I love. Wash after wash, Levi has certainly put them to the test, sometimes requiring multiple outfits a day. Carter's carries a wide variety of styles and prints which makes finding an outfit for your little one this Holiday season even easier. I'll share with you all a few of my favorites from Carter's Holiday collection.
The minute I saw this Plaid Three Piece Dress Me Up Set, I was in love. Since Levi's Daddy pretty much lives in plaid shirts, I tend to gravitate towards anything plaid for our little man so he and Daddy can be twins. And seriously, how handsome is he in it!?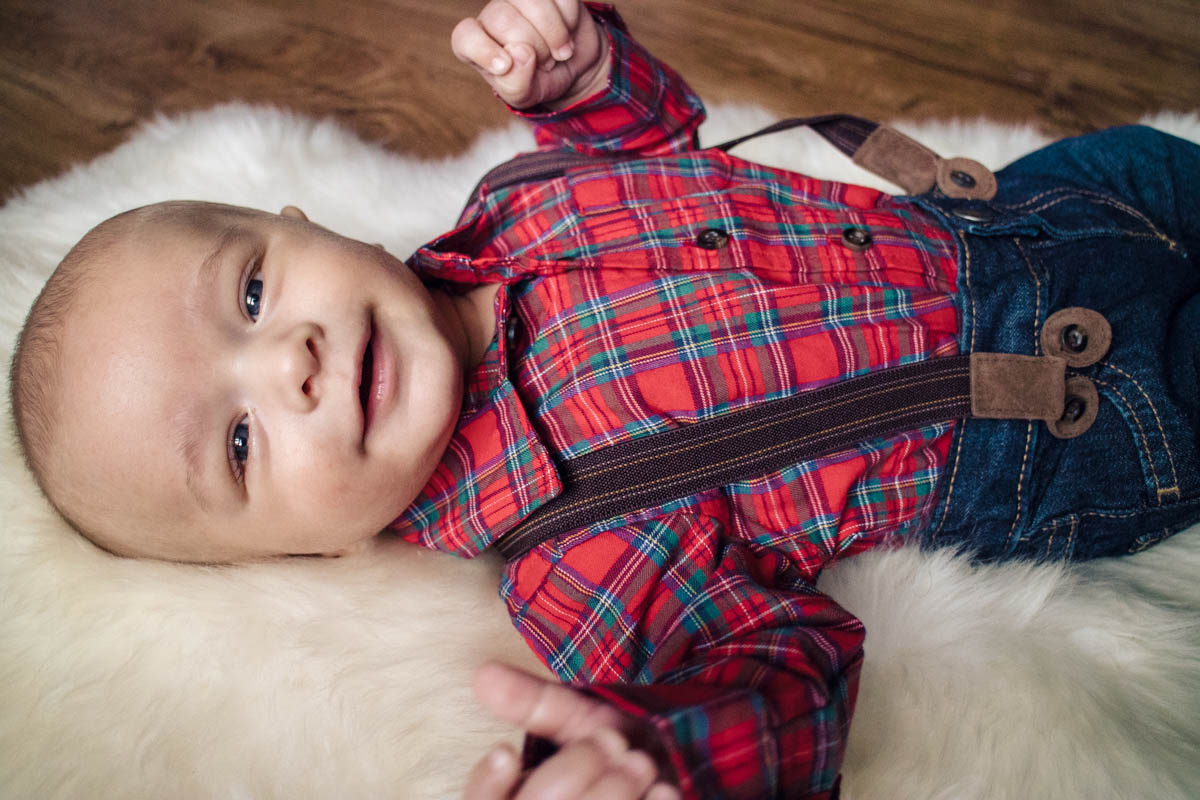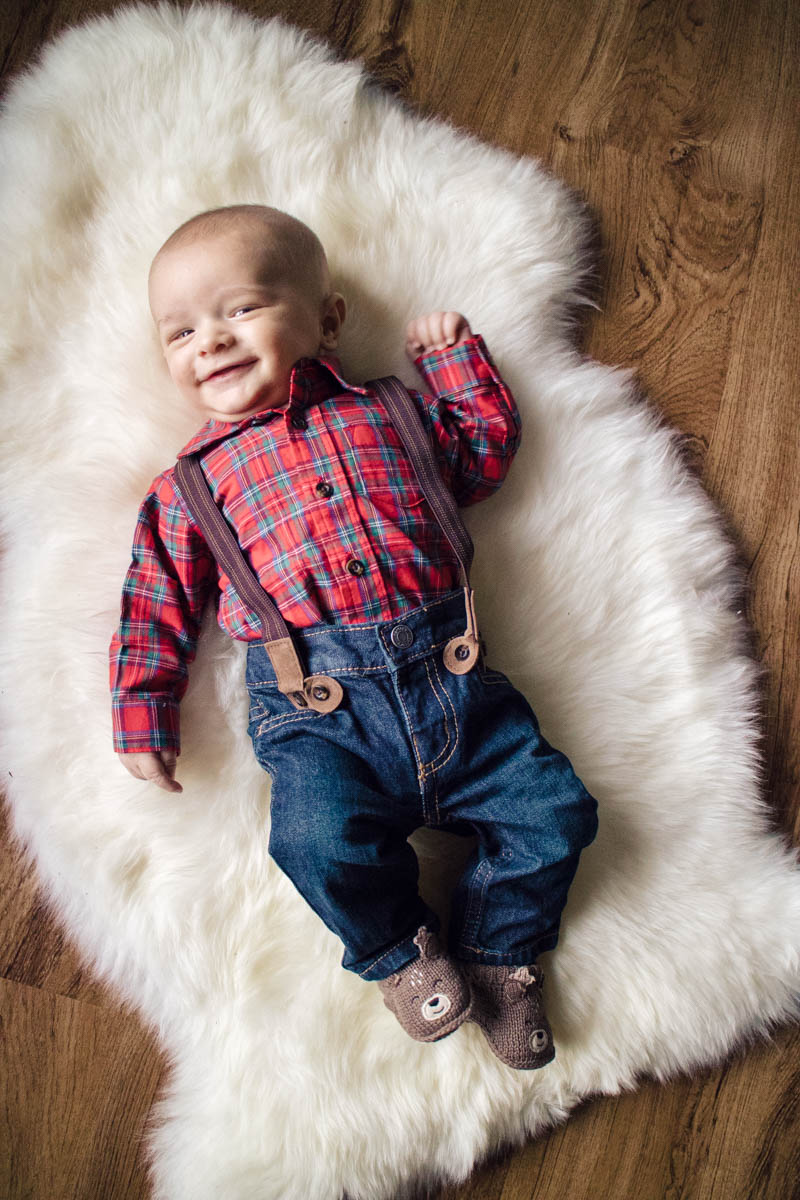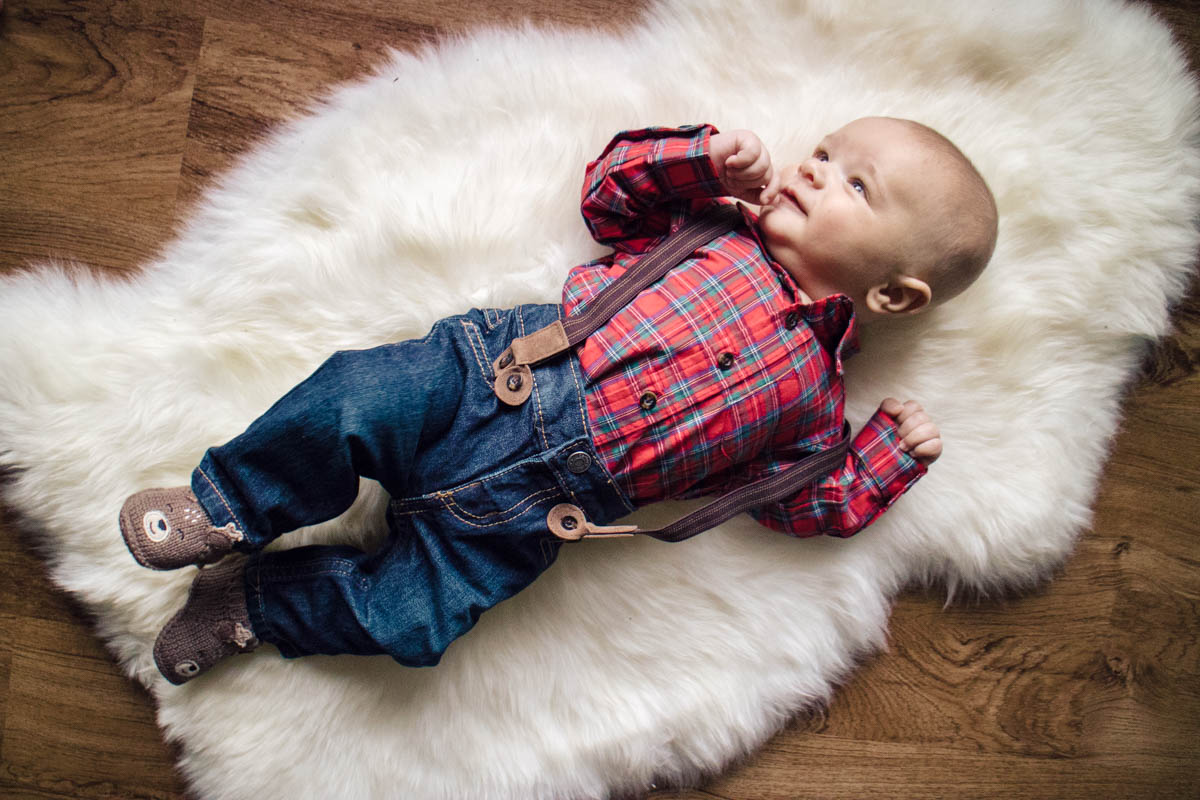 My other favorite pick for boys is this Zip Up Shearling Vest paired with these Holiday Thermal Bodysuits. These are the perfect cozy and warm yet stylish option for anyone living in a colder climate.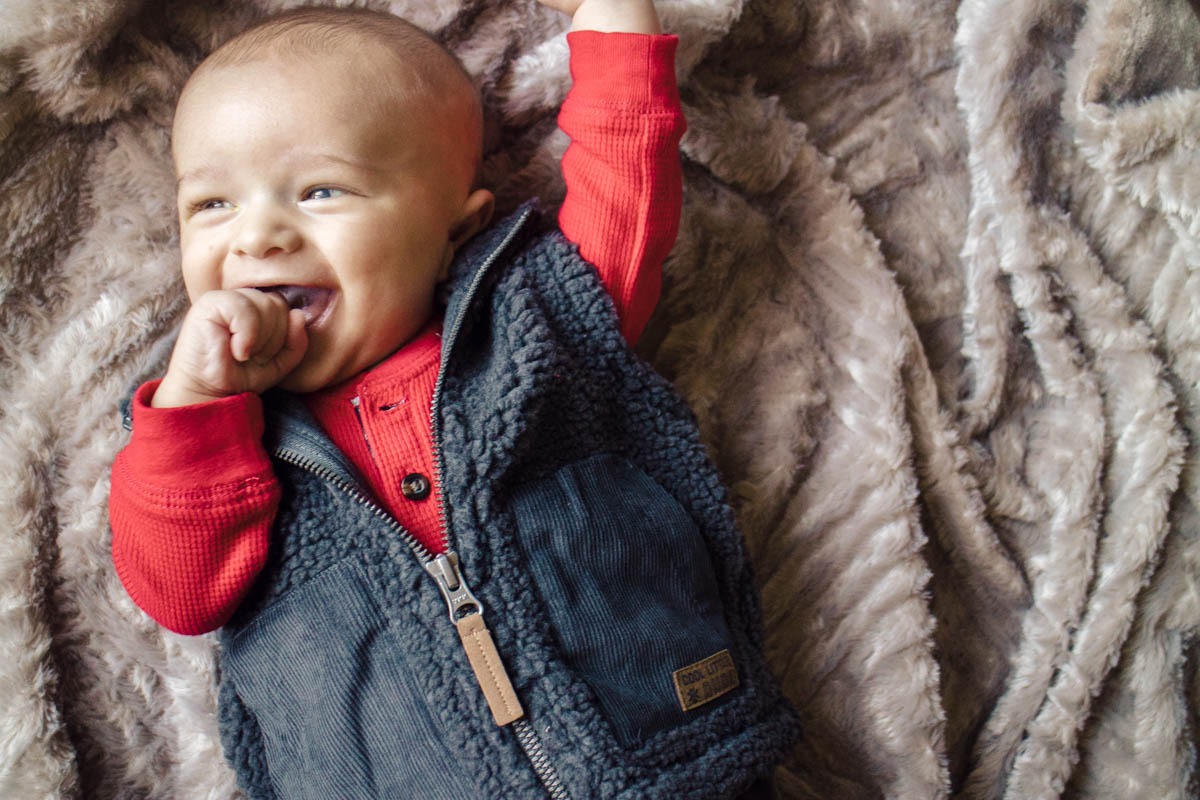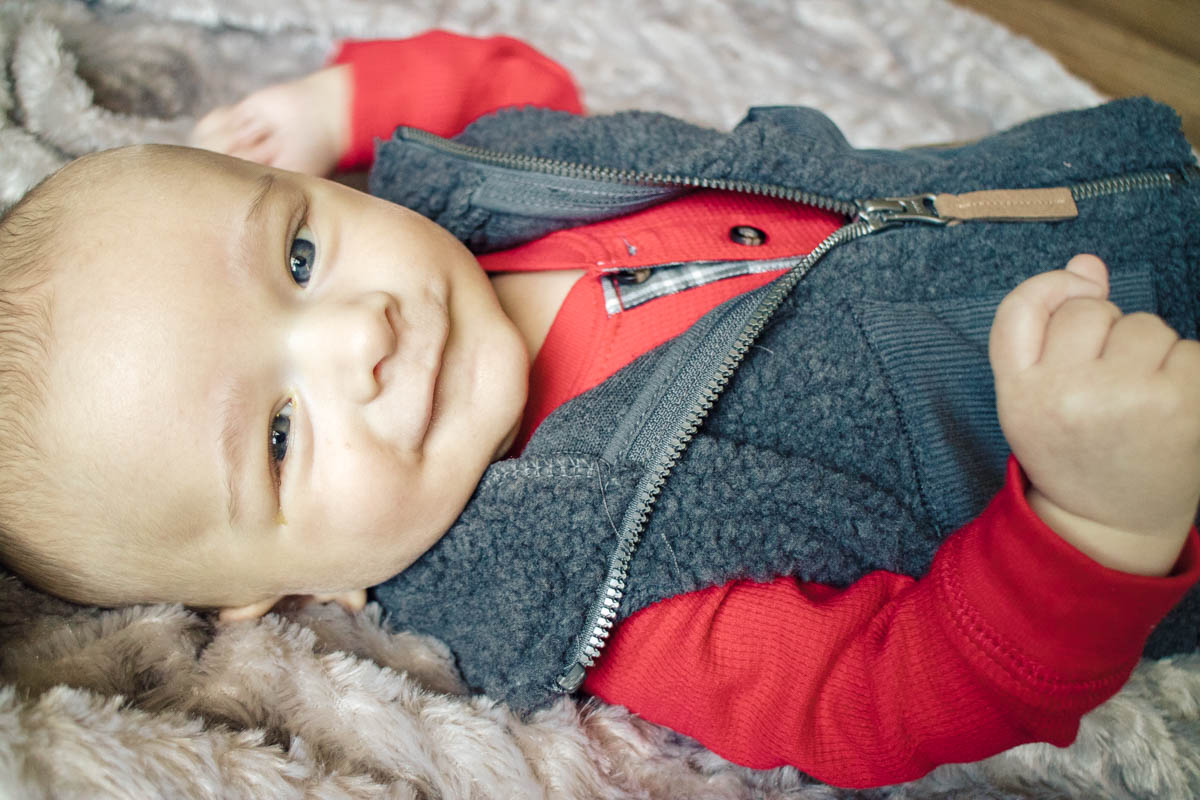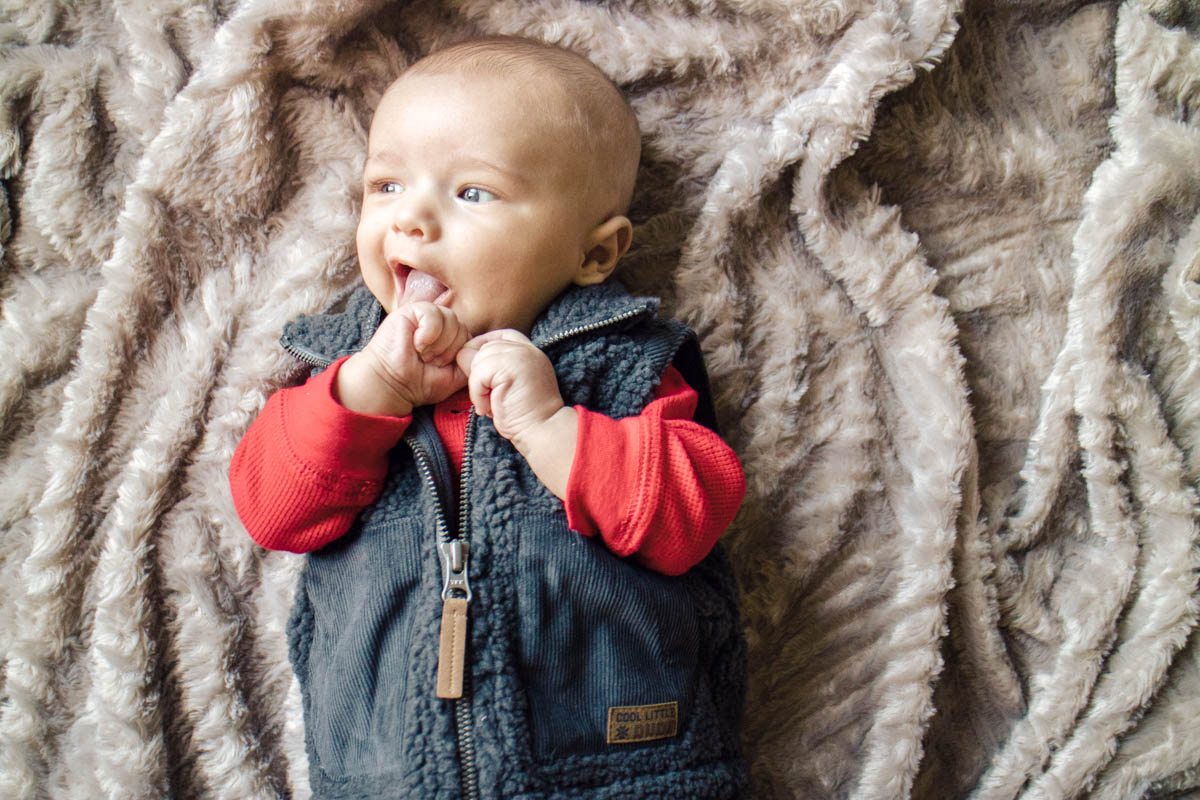 And oh my goodness, don't even get me started on the options for girls!! This little Plaid Holiday dress is too cute! And I am IN LOVE with this Checkered Flannel Dress, somebody please get this for your little sweetheart!
To find your little one the perfect Holiday outfit, you can visit Carter's Holiday Shop online. Or to shop in store, you can locate your nearest Carter's location using the Store Locator.
And of course, no Holiday would be complete without some fun Holiday pajamas! Since we live in the Tundra, I love the fleece options. To shop all of Carter's Holiday pajamas, visit the Holiday Pajama shop.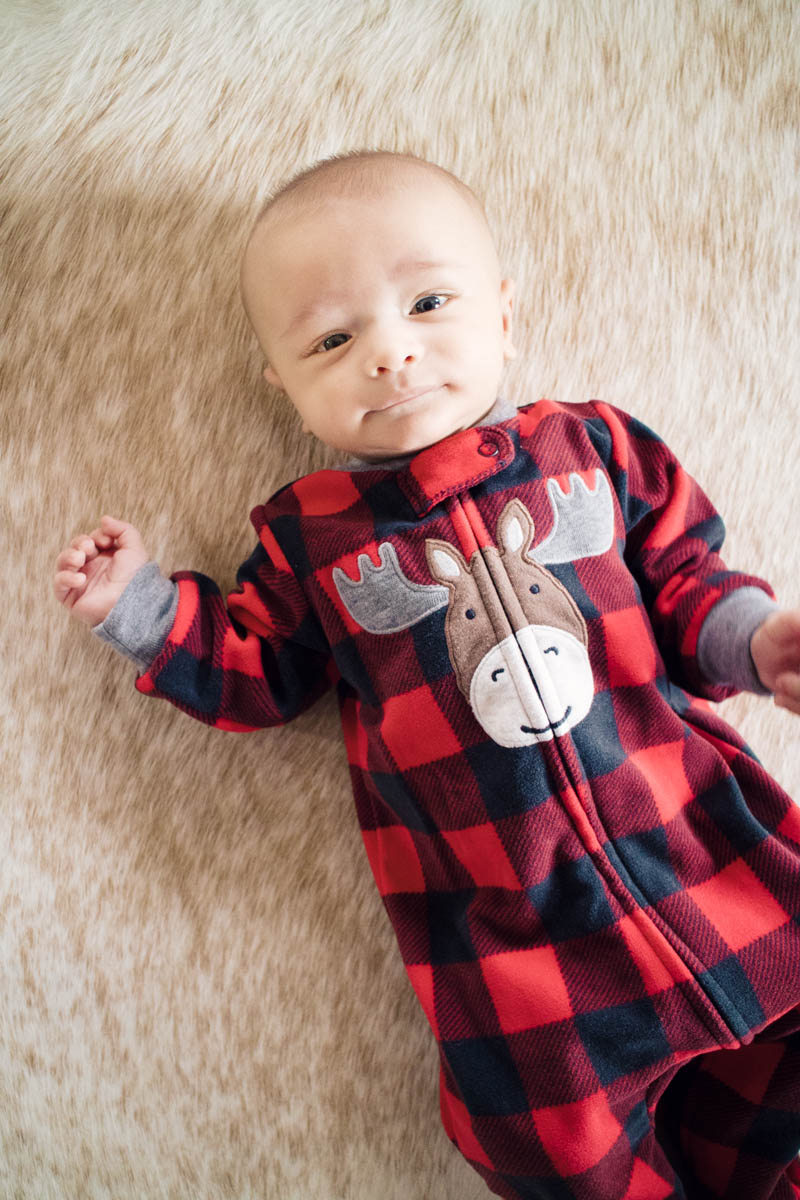 Carter's is also running an awesome pajama donation program throughout the Holiday season. Because Carter's believes that every child deserves a good night, they are partnering with Pajama Program through December 31st. You can help by donating a pair of new pajamas in store or make a monetary donation at checkout in store OR online. Carter's will match up to 100,000 pairs of pajamas for children within local communities. For more information about the Pajama Program, you can visit the Carter's website.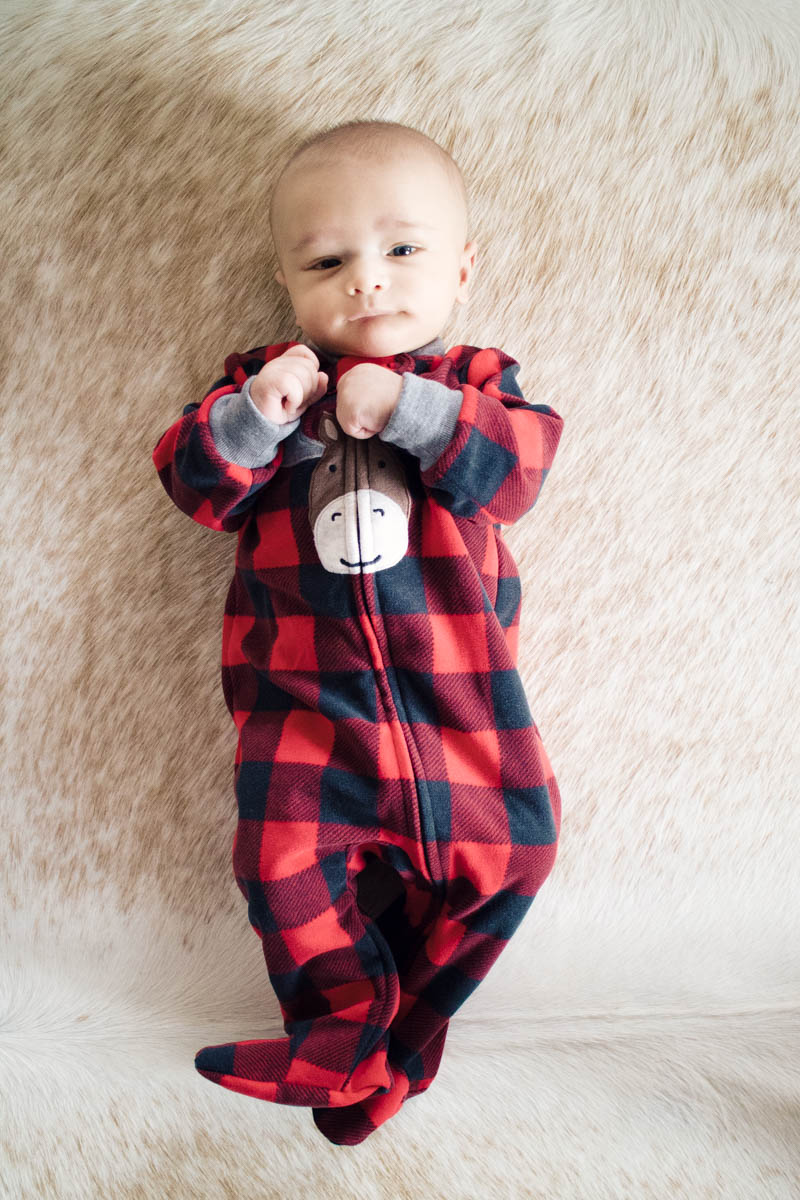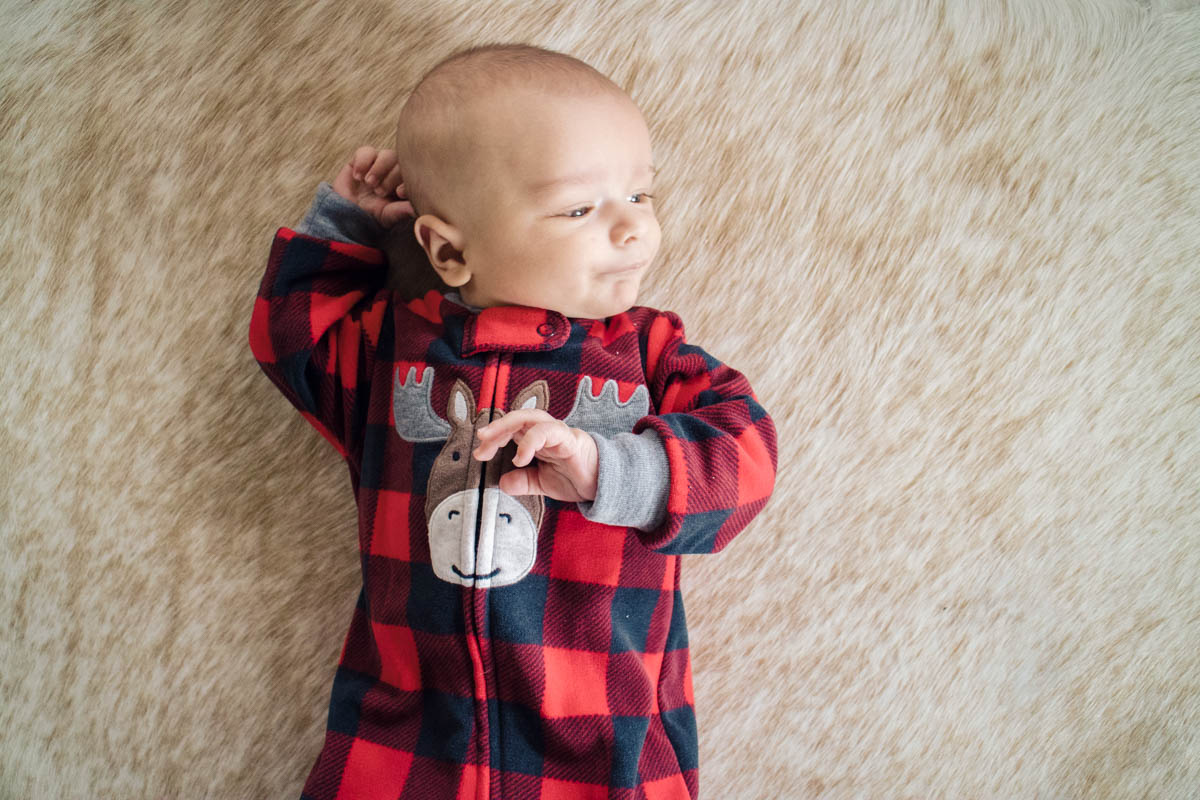 Carter's is also offering 20% off your purchase of $40 or more in store or online through 12/31/17.
Use code CART4198 for online and 070716 for in store shopping!
Some exclusions apply, visit carters.com/couponpolicy for more information.
Beginning November 17th, Carter's will be having their Black Friday deals online and in store. And be sure to head in to your local Carter's and OshKosh B'gosh on Black Friday. They are giving away over $700,000 in Dash Cash to the first 100 people. Visit carters.com/dashintowin for official rules, dates, and times.